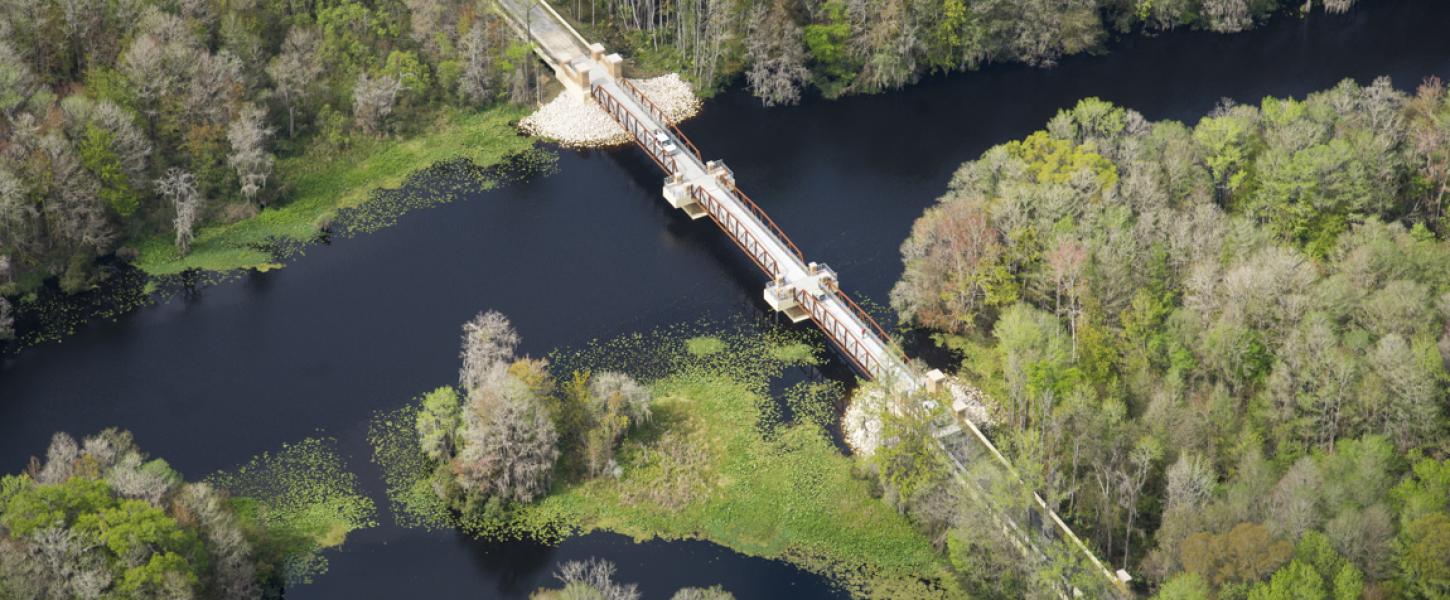 Marjorie Harris Carr Cross Florida Greenway
Spanning 110 miles from the Gulf of Mexico to the St. Johns River
Country Club Blvd - Public Access Closure
The former public access to the Marjorie Harris Carr Cross Florida Greenway State Recreation and Conservation Area (CFG) at N.E. 140th St. (aka) Country Club Boulevard is closed due to the road's status as a private road. No public Greenway access is available there any longer. Public access to that area of the CFG is available approximately 5 miles to the south at the Gore's Landing Recreation area that is maintained and operated by Marion County Parks and Recreation via a partnership with the FDEP Florida State Parks.
Rodman Campground Closure
Due to recent heavy rains in the area, we have had to close several sites at the Rodman Campground. The campground is still open and available for camping in most areas. These closures only affect select low-lying area sites. For specific information regarding these closures or for any information regarding the Rodman Campground, please call 386-326-2846.
Hours
8 a.m. until sundown, 365 days a year
Location
Contact Info
352-236-7143
Welcome to the Marjorie Harris Carr Cross Florida Greenway
One of the nations largest incomplete public works projects has been transformed into the diverse Cross Florida Greenway, which spans Central Florida from the Gulf of Mexico to the St. Johns River.
Multiple trails can be traversed by foot, bike, or horseback, while fishing spots and swimming holes allow visitors to cool off during the warm summer months. Campgrounds, picnic spots, and playgrounds make this the perfect place to enjoy this unique Florida park.
Crossing Central Florida from the Gulf of Mexico to the St. Johns River is the Marjorie Harris Carr Cross Florida Greenway which occupies much of the land formerly known as the Cross Florida Ship and later Barge Canal projects. A series of historic events transformed this corridor from one of the nation's largest uncompleted public works project to a world class greenway.
Today, this 110-mile corridor encompasses diverse natural habitats for observing Florida's native flora and fauna and offers a wide variety of trails and recreation areas. With hiking, biking, equestrian and paddling trails, boat ramps, fishing spots, campgrounds, a barrier-free Boundless Playground® and picnic shelters, the Cross Florida Greenway offers recreational opportunities for all interests and ages.