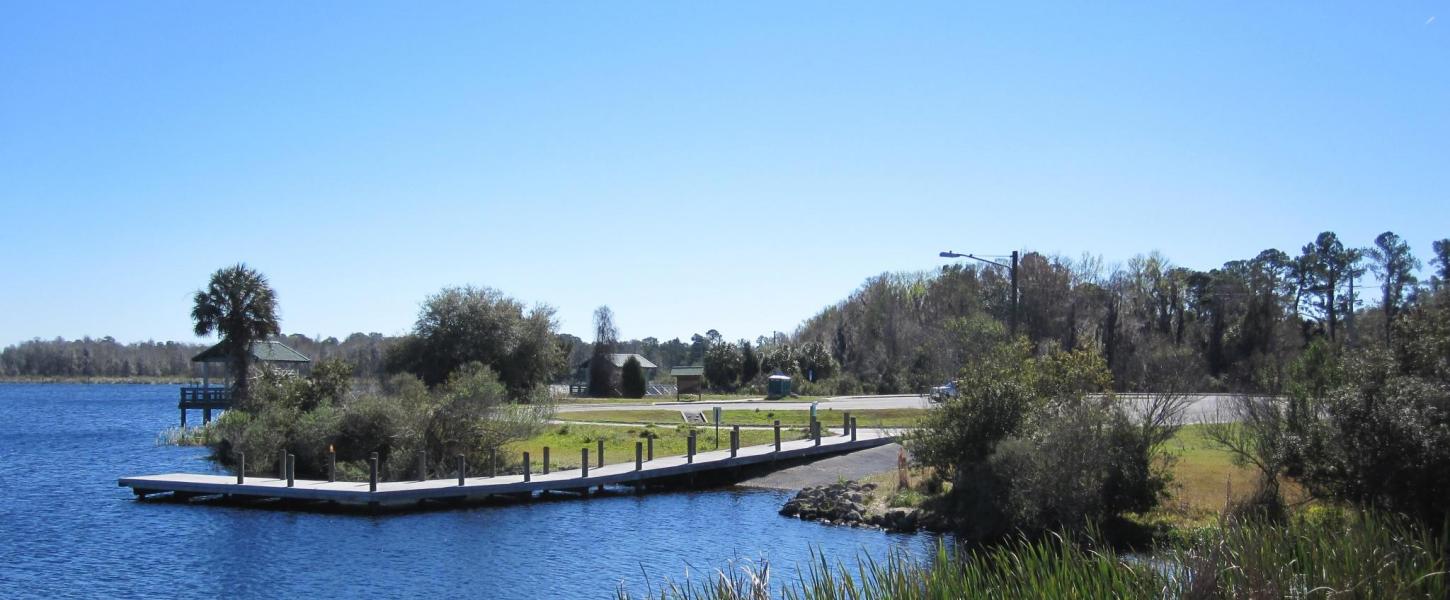 Inglis Dam & Island Recreation Area
Trails and History make this a unique spot
Hours
 8 a.m. until sundown, 365 days a year
Location
Contact Info
352-758-1000
Welcome to Inglis Dam & Island Recreation Area
Lake Rousseau was originally flooded in the early 1900s with a hydro-electric dam.
The dam was constructed to provide electricity to power the phosphate mining boom that occurred in the Dunnellon area at the turn of the century.
The Inglis Dam Recreation Area is located off West Riverwood Drive approximately 2 miles east of U.S. 19. The Inglis Main Dam, the larger of two spillway structures for Lake Rousseau, is located at this site and provides an access bridge onto Inglis Island's south side.
Ample paved parking is located south of the Main Dam along with a boat ramp to access the upstream Lake Rousseau side of the dam. If boating in Lake Rousseau, it is wise to stay within the marked navigation channels. The river channel maintained by Cross Florida Greenway staff and side channels maintained by Citrus County along the south side of the lake are the only parts of Rousseau that are not heavily riddled with stumps. Multi-use platforms run along the lakeshore for freshwater fishing, bird-watching or picnicking.
On the lower downstream side of the dam is another large paved parking area with another boat ramp that also serves as a canoe/kayak launch. This ramp provides access to the Withlacoochee River segment that runs 1.5 miles from below the Main Dam and Spillway to the barge canal channel. This segment of the old river can have high freshwater flows if significant discharges from the lake are needed, but often there is little or no flow and the river can be tidally influenced from the Gulf of Mexico.
There is both fresh and saltwater fish species to catch on the downstream side of the dam, and occasionally manatees are seen in these waters during the warmer months.