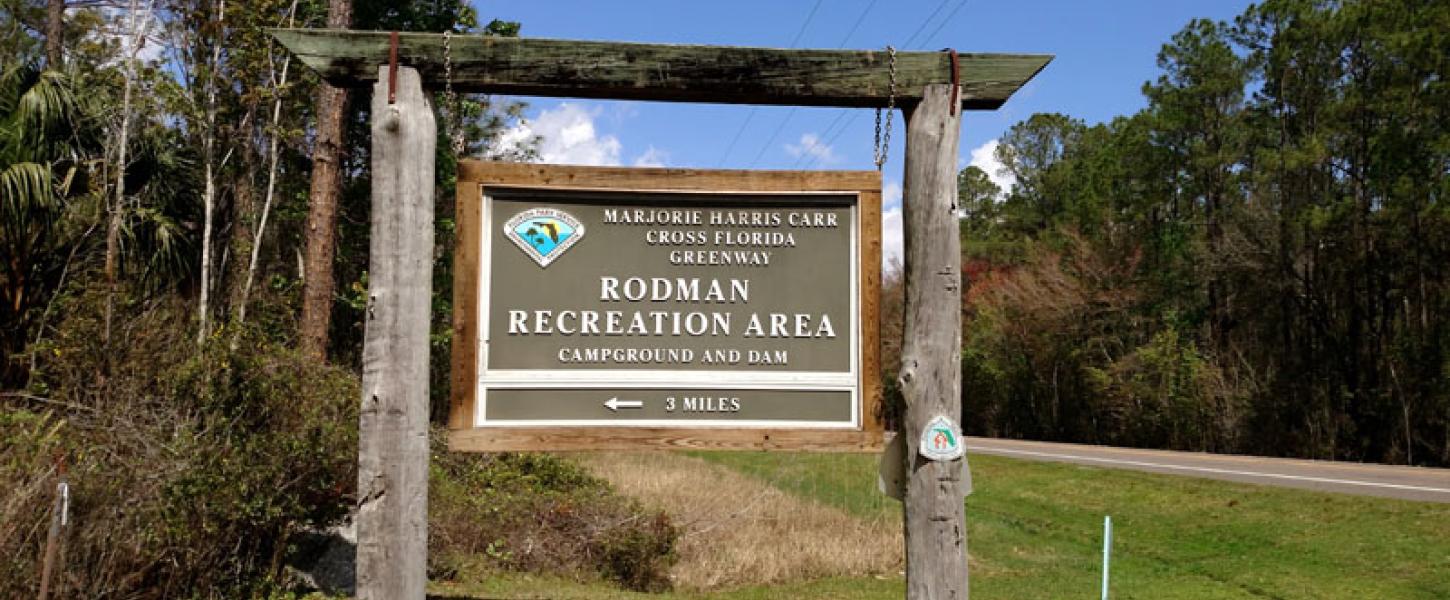 Rodman Campground
Some of Florida's finest freshwater fishing
Hours
8 a.m. until sundown, 365 days a year
Fees
No fees are required for day-use.
Location
Contact Info
386-326-2846
Welcome to Rodman Campground
This campground provides optimal access to some of Florida's finest freshwater fishing.
The 9,500-acre Rodman Reservoir is perennially rated in the Top 10 Trophy Bass Lakes in Florida by the Florida Fish and Wildlife Conservation Commission.
The 67-site Rodman Campground is located approximately 9 miles southwest of Palatka off State Route 19 on Rodman Dam Road.
The Rodman Reservoir provides a diverse and extensive habitat for not only trophy fish but numerous avian species as well. Many endangered and threatened species of wading birds, waterfowl, bald eagles and others use the reservoir, particularly during the cooler months. There are also numerous alligators, turtles and even manatees that inhabit and travel through the reservoir seasonally.
The campground and reservoir were originally created during the 1960s-era Cross Florida Barge Canal project. The mammoth public works project was started in 1964 when President Lyndon B. Johnson flew into Palatka and started the project with a ground-breaking explosion at the nearby Rodeheaver's Boys Ranch.
Almost 50 years later, the nearby Kirkpatrick Dam still remains intact, impounding the Ocklawaha River and maintaining the reservoir. A political and environmental battle continues since the reservoir was first flooded in November of 1968 of whether to maintain and manage Rodman as it is, or to remove significant portions of the earthen dam and restore the "Free Flowing Ocklawaha River."