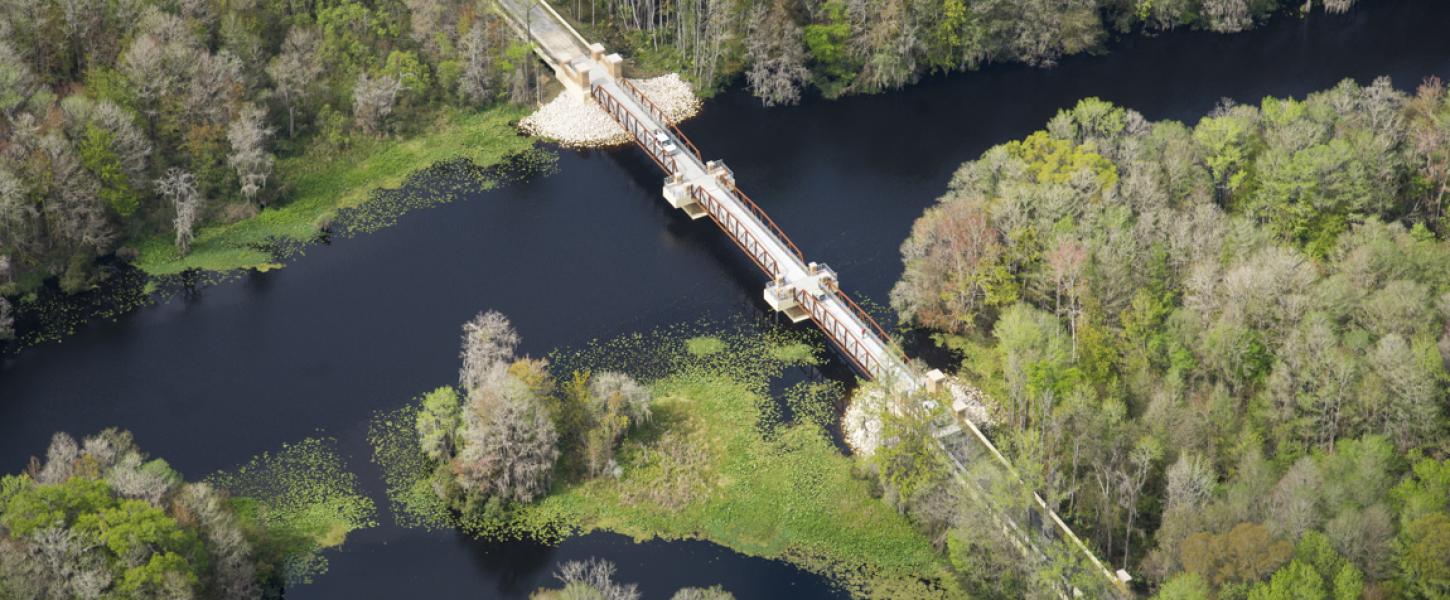 Marjorie Harris Carr Cross Florida Greenway
Spanning 110 miles from the Gulf of Mexico to the St. Johns River
Hours
8 a.m. until sundown, 365 days a year
Location
Contact Info
352-758-1000
Welcome to the Marjorie Harris Carr Cross Florida Greenway
One of the nation's largest incomplete public works projects has been transformed into the diverse Cross Florida Greenway, spanning Central Florida from the Gulf of Mexico to the St. Johns River.
The Cross Florida Greenway is unique in many ways. Occupying more than 70,000 acres of land formerly known as the Cross Florida Barge Canal, the Greenway is a 110-mile linear park that is more than a mile wide in places. It hosts more than 300 miles of trails of all types — paddling, hiking, mountain biking, equestrian and paved multi-use.
The Greenway is also a wildlife corridor and the first in Florida to have a "land bridge" across a major interstate that both trail users and wildlife utilize. Black bears use the Greenway as a major corridor, especially on the eastern end near the Ocala National Forest. The Greenway protects unspoiled segments of the Ocklawaha River and it offers campgrounds, too. All this and more are part of the Cross Florida Greenway experience!
Trail Section List - West to East