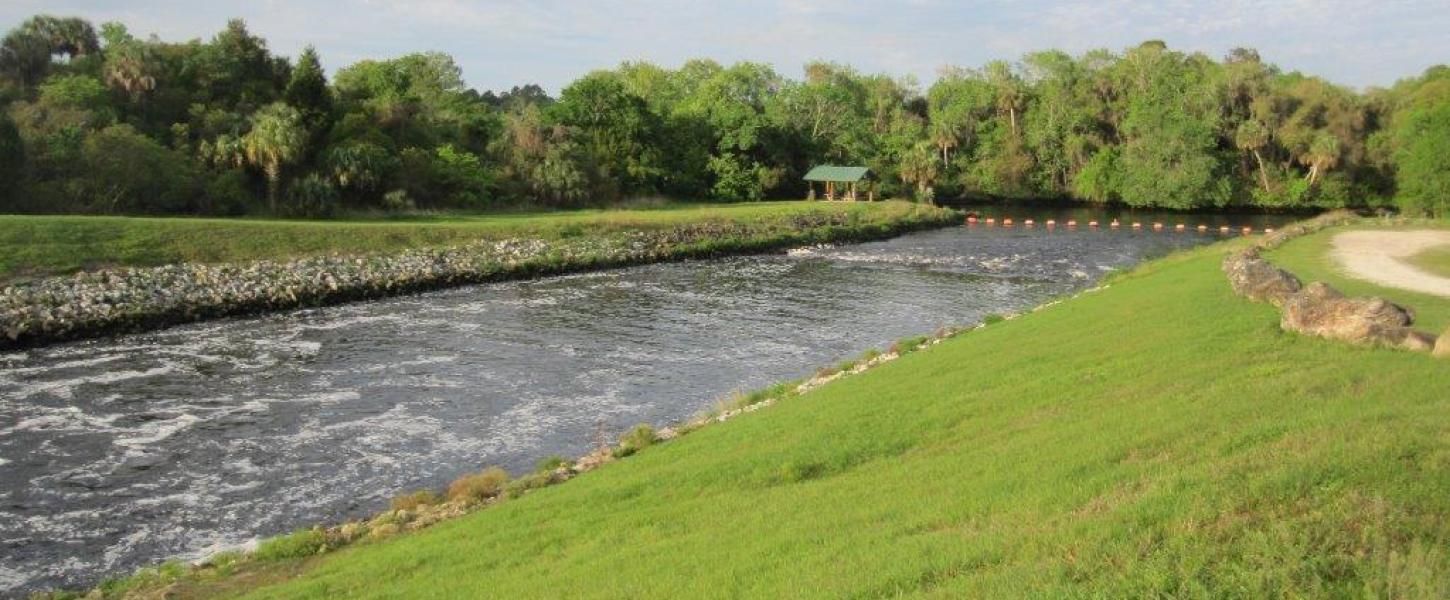 Inglis Bypass Recreation Area
Hours
8 a.m. until sundown, 365 days a year.
Location
Contact Info
352-236-7143
Welcome to Inglis Bypass Recreation Area
Bank fishing for both fresh and saltwater species is popular at this location.
The Bypass Spillway feeds freshwater from Lake Rousseau into the lower Withlacoochee River, which flows downstream through the towns of Inglis and Yankeetown, before entering the Gulf of Mexico.
Approximately four miles east of US 19, along County Road 40, is the entrance to the Inglis Bypass Recreation Area. The paved entrance road runs south through the town of Inglis' Buddy Risher Park, then turns westward for .75 miles along the Bypass Canal Road before ending at the Bypass Spillway Recreation Area.
There are two picnic pavilions along the waterfront to escape the sun or to sit and watch the birds and other wildlife in the area.
The Bypass Canal and Spillway were constructed as an afterthought by the Army Corps of Engineers as part of the Cross Florida Barge Canal project. This happened after they bisected the original Withlacoochee River channel with the barge canal, thus impeding the freshwater flow that historically continued on to the gulf. There are also mowed grass paths that run along the Bypass Canal eastward from the spillway and westward from the barge canal all the way to US 19. These are used for hiking, biking and other recreational pursuits.