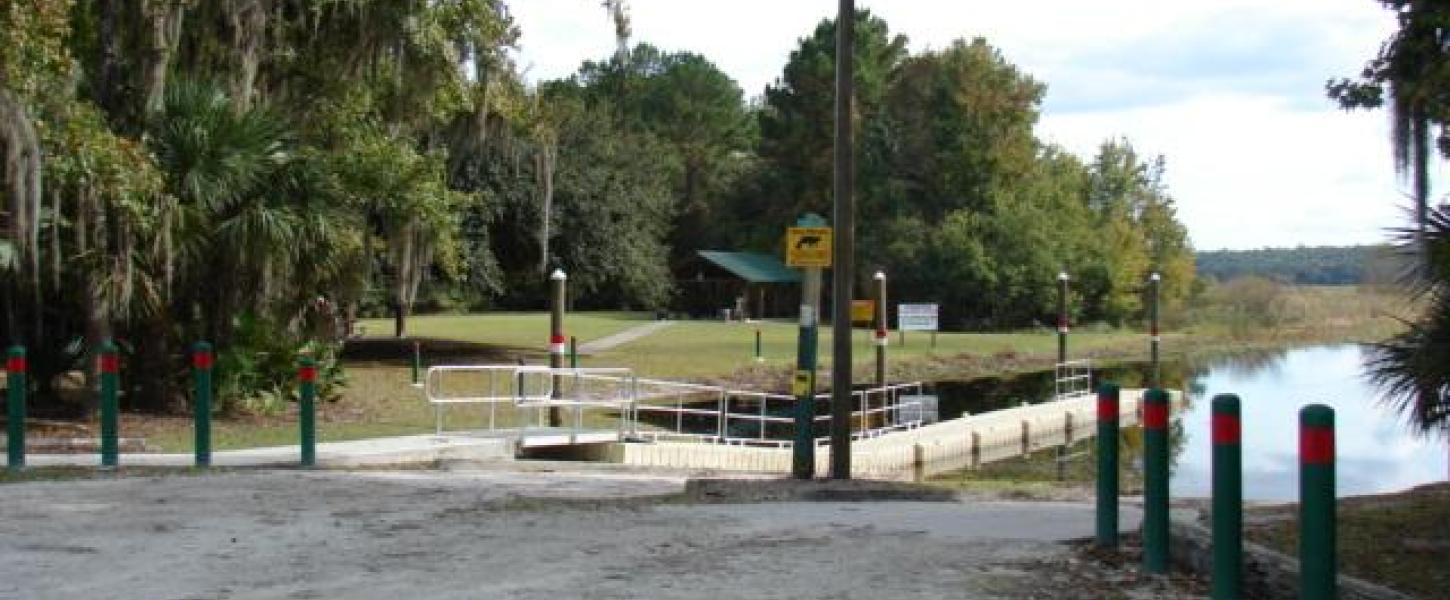 Kenwood Recreation Area
Popular spot for anglers and boaters
HUNTING SEASON BEGINS
Hunting season begins at Caravelle Ranch Wildlife Management Area. Learn more about license/permit requirements, laws/regulations, quotas, season dates and area map.
Hours
8 a.m. until sundown, 365 days a year
Location
Contact Info
352-236-7143
Welcome to Kenwood Recreation Area
Fishing tournaments are held almost every weekend at this location.
Tournaments range from small boat events (10 to 30 boats) and up to 150+ boats, therefore making Kenwood the most popular fishing excursion launching spot on Rodman.
The Kenwood Recreation Area is located on the north side of the Rodman Reservoir off of County Route 315, approximately 6 miles south of the town of Interlachen and 5 miles north east of the small community of Orange Springs. There is a two-lane boat ramp, two picnic pavilions and ample parking located at Kenwood.
During the temporary drawdowns that are conducted at Rodman every 3-4 years, when the normal reservoir level of 18.0-20.0 feet is lowered to 11.0 feet, a temporary ramp is available at the end of Kenwood Road into the former barge canal channel.