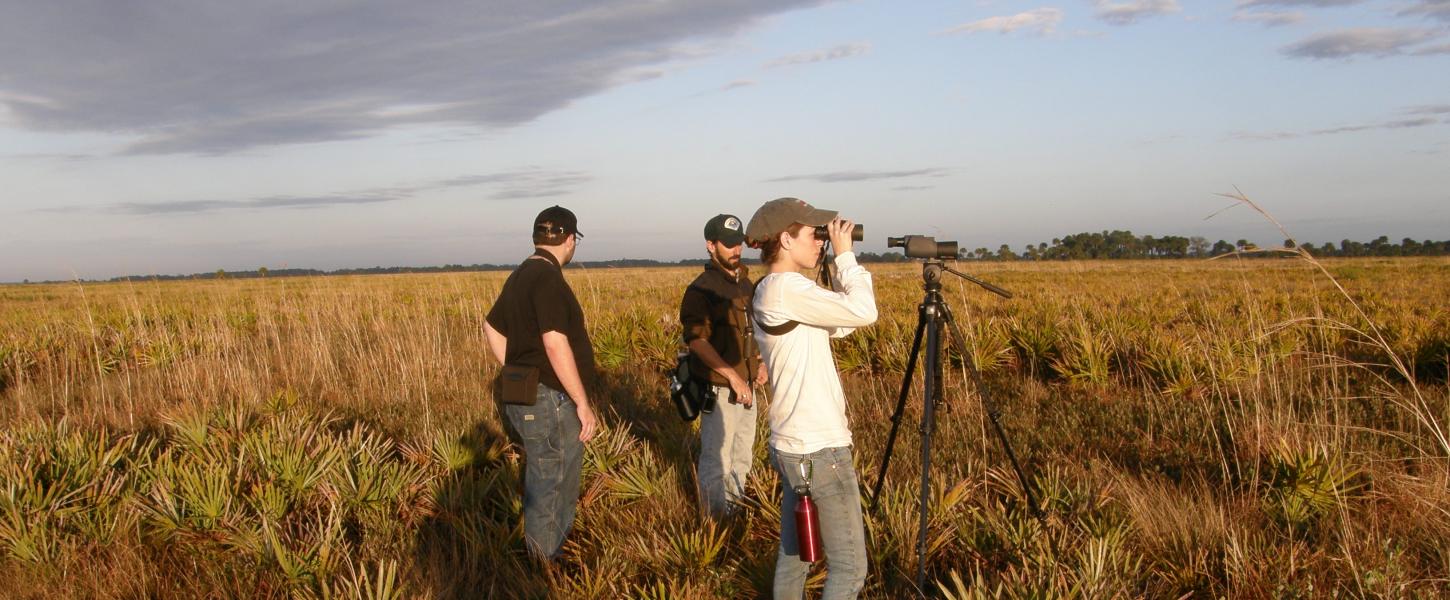 Kissimmee Prairie Preserve State Park
The show of a lifetime played out on the vast Florida prairie
Hours
8 a.m. until sundown, 365 days a year.
Location
Contact Info
863-462-5360
Welcome to Kissimmee Prairie Preserve State Park
Kissimmee Prairie Preserve is a breathtaking expanse of infinite grassland.
Home to numerous endangered species, the 54,000-acre park is a stage for some of nature's most furious productions, from flood to fire to rebirth. The sheer size of Kissimmee allows adventurers room to roam with over 100 miles of trails that invite exploration. Once the sun sets, the skies reveal a canopy of glittering stars that will always leave visitors eager for an encore.
While driving the five-mile-long road into the preserve, visitors can enjoy sweeping vistas of grasslands reminiscent of the Great Plains of the Midwest. The preserve offers excellent seasonal birding opportunities and is home to the endangered Florida Grasshopper Sparrow, as well as the Crested Caracara and Burrowing Owl. More than 100 miles of dirt roads allow hikers, bicyclists and equestrians to explore prairies, wetlands and shady hammocks. November through March, ranger-led prairie buggy tours allow visitors to see remote areas of the preserve. Kissimmee Prairie's remoteness makes it one of Florida's premier locations for stargazing. For overnight stays, the Preserve has two full-facility campground loops: family and an equestrian campground with paddocks.