It is difficult to find a location in Florida that is further removed from urban and suburban light pollution than Kissimmee Prairie Preserve State Park. 
In 2016, Kissimmee Prairie Preserve was recognized as Florida's first Dark Sky Park by the International Dark Sky Association.
All Florida State Parks close at sunset; however, we offer several ways to gain after-hours access to the preserve to enjoy the dark skies.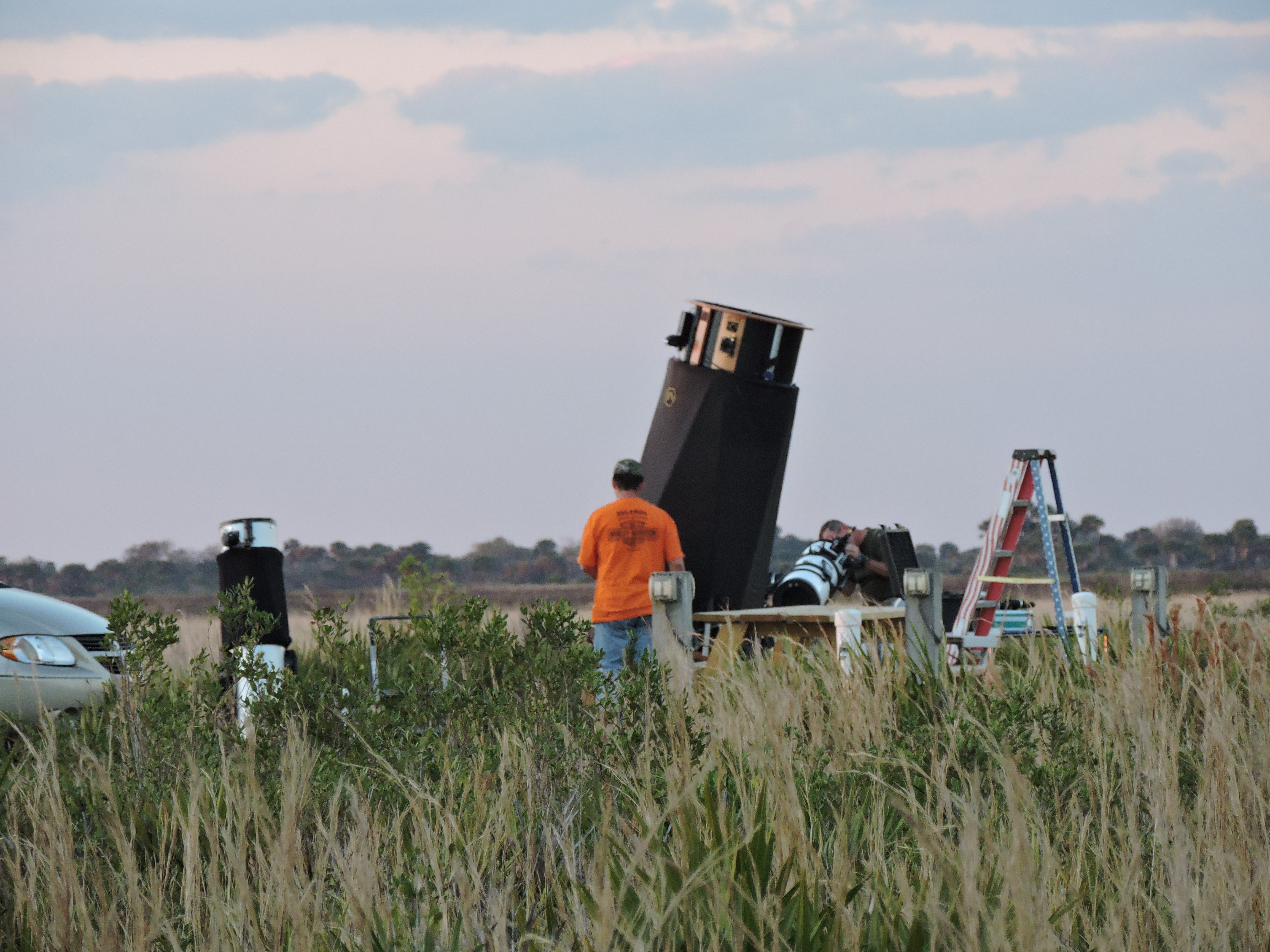 Go online to reserve a campsite in either our family campground or equestrian campground.  
Go online to reserve an astronomy pad site. There are special restrictions for the astronomy sites: After dark, all lights must be red spectrum and no campfires are allowed on these sites. When an astronomy viewing pad is reserved, you must arrive at the preserve prior to sunset and make contact with the ranger on duty to receive additional pertinent information  
If you are a Florida State Parks Family Annual Pass holder interested in gaining access to the preserve after sunset, please come into the office during our regular office hours and sign up for an after-hours permit, which would grant you access to the preserve's common day use areas after hours. 
Stargazers have the chance to see stars, planets and other celestial bodies in incomprehensible numbers and unforgettable brilliance. Jupiter and Saturn are both clearly visible in the night sky. You may be able to witness the International Space Station making its orbit around Earth. 
Rocket launches from the space centers on the east coast are also viewable. Kissimmee Prairie Preserve State Park offers the best viewing of the night sky in the region and now has the credentials to prove it!
Please note: The entrance is closed daily 15 minutes after sunset. Only registered campers or after-hours pass holders are allowed entry after dark.