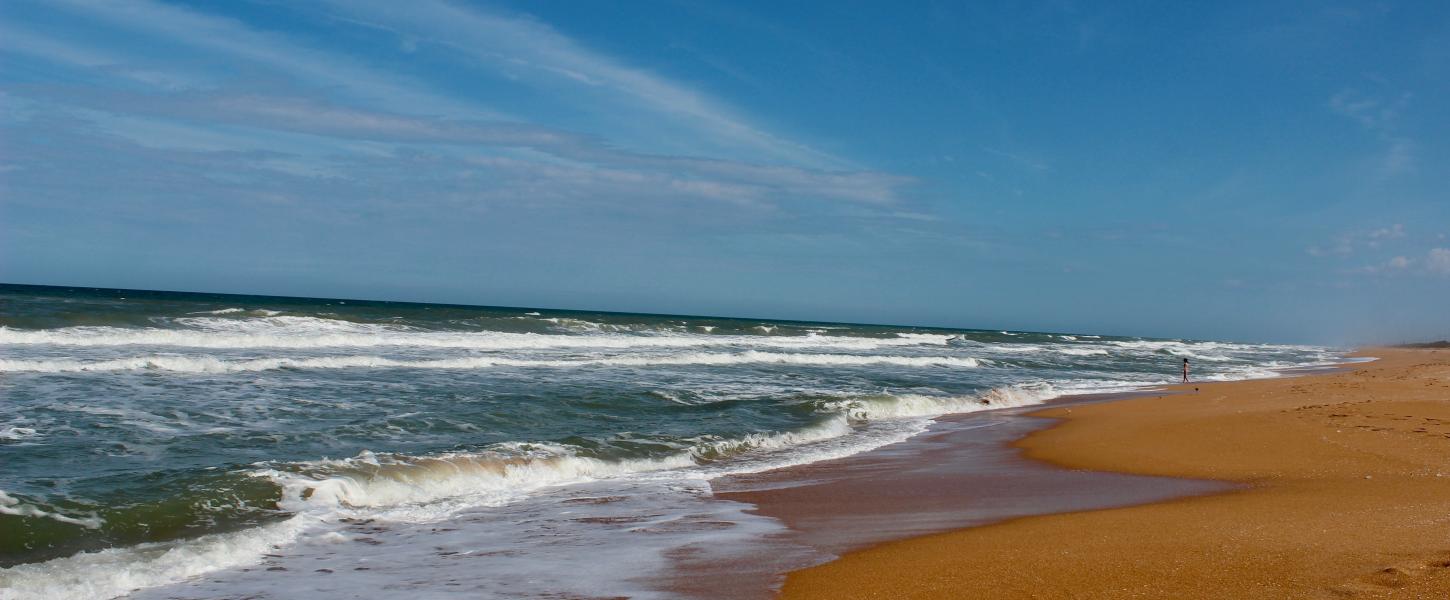 North Peninsula State Park
Golden orange coquina sand beaches on one side and coastal marshlands on the other create a beautiful landscape
Hours
8 a.m. until sundown, 365 days a year
Location
Contact Info
386-517-2086
Welcome to North Peninsula State Park
Almost three miles of beautiful, unspoiled Florida beach beckon visitors to this park. Bask in the sunshine, enjoy an afternoon swimming in the refreshing waters of the Atlantic Ocean or try a hand at surf fishing.
During the months of May through September, marine turtles including the loggerhead, green and occasionally a rare leatherback journey to the shores of North Peninsula State Park to nest.
Across State Road A1A down Highbridge Road, Smith Creek Landing offers access to the Intracoastal Waterway where visitors can crab or fish along its banks.
A bicycle maintenance station has all the tools necessary to perform repairs for cyclists enjoying a ride on the Ormond Scenic Loop. It's the perfect spot to picnic and rest after hiking the 2-mile Coastal Strand Trail. This trail offers visitors the chance to see rare creatures such as indigo snakes and gopher tortoises. Bird-watchers will enjoy spotting the native and migratory species in the park.
The park is located on State Road A1A four miles south of Flagler Beach.