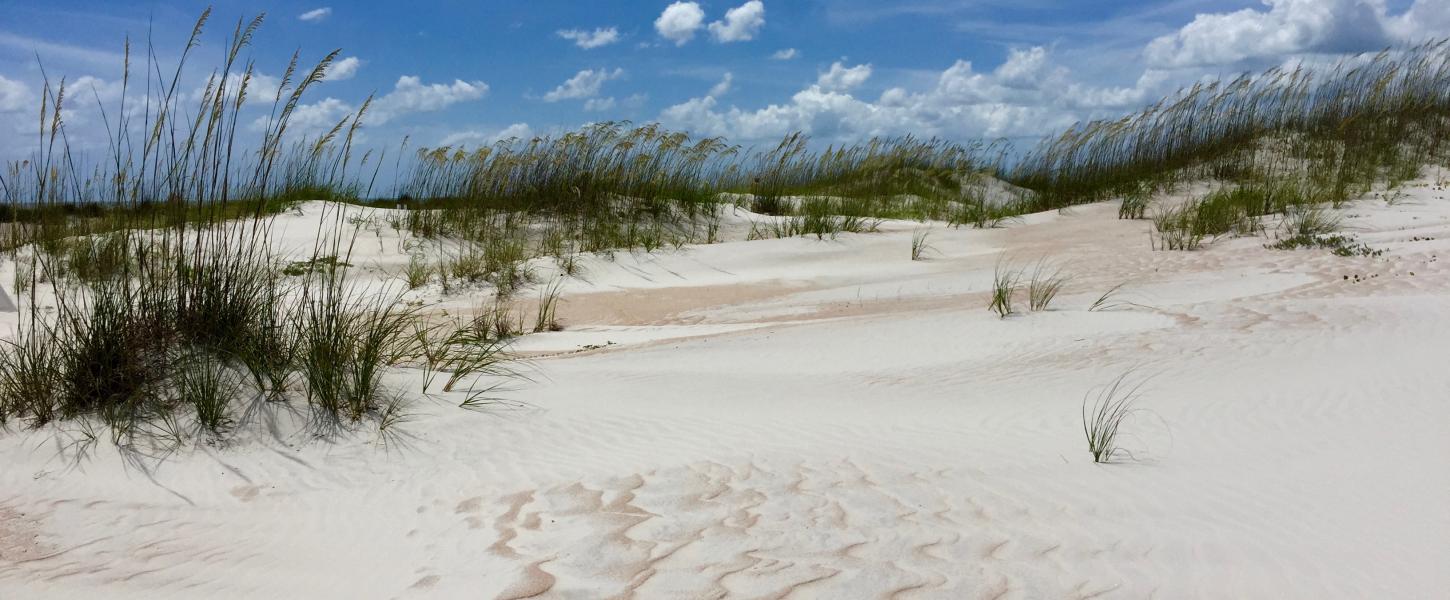 Anastasia State Park
Pristine Beaches and vibrant history
Hours
8 a.m. until sundown, 365 days a year
Location
Contact Info
904-461-2033
Welcome to Anastasia State Park
Miles of pristine beaches and trails, ancient sand dunes and maritime hammocks make this a captivating destination for visitors to explore.
Abundant wildlife and diverse ecosystems can be enjoyed within the 1,600 acres of beaches, tidal marshes and nature trails that make up beautiful Anastasia State Park. Visitors can explore the maritime hammocks, ancient sand dunes and historic coquina quarry before taking a dip in the Atlantic along pristine, white-sand beaches. Campsites are just a short walk to the beach, and with abundant recreational activities to choose from, Anastasia State Park is an ideal vacation destination.
At Anastasia, there are many recreational activities to enjoy including hiking, swimming, beachcombing, bird watching and much more.