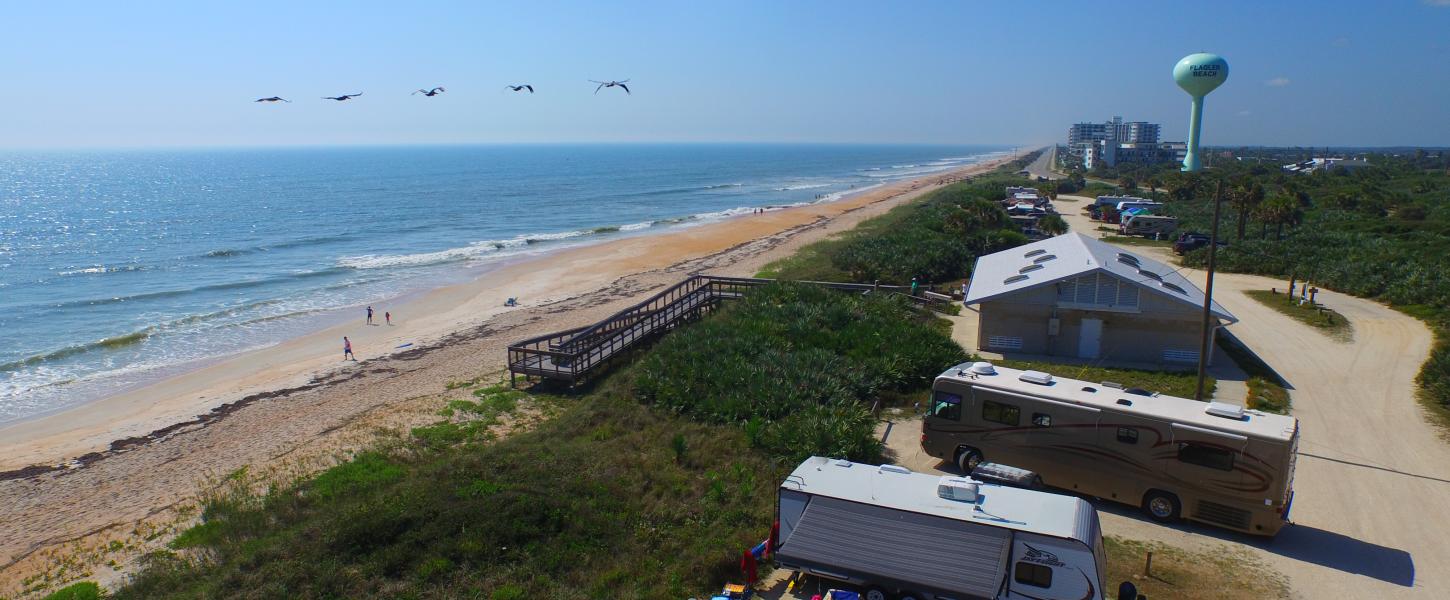 Gamble Rogers Memorial State Recreation Area at Flagler Beach
Honor a great storyteller by making memories of your own
Hours
8 a.m. until sundown, 365 days a year
Fees
$5 per vehicle; correct change is required
Location
Contact Info
386-517-2086
Welcome to Gamble Rogers Memorial State Recreation Area at Flagler Beach
Gamble Rogers is a small park tucked gently between the shores of the Atlantic Ocean and the Intracoastal Waterway.

This 145-acre park located on barrier island is named for Florida folk singer and storyteller Gamble Rogers.
Swim and play in the surf of the Atlantic Ocean, build castles in the golden-brown coquina sand or watch pelicans glide along the dunes and ocean waves.
Anglers can catch red drum, whiting, flounder and trout from the banks of the river or along the beach, with toes in the sand.
Take a walk and explore the plant and animal life in the shady maritime hammock, or enjoy a picnic with watermelon and ice cream at one of the park's many sheltered tables.