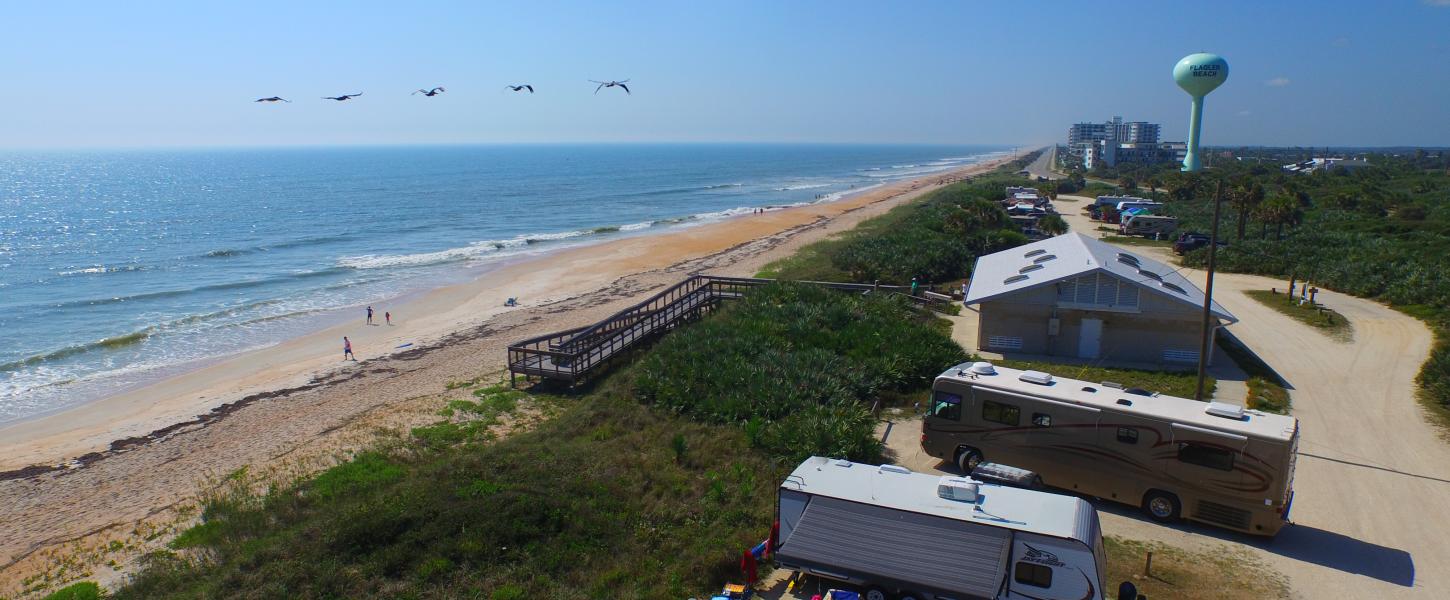 Gamble Rogers Memorial State Recreation Area at Flagler Beach
Honor a great storyteller by making memories of your own
Hours
8 a.m. until sundown, 365 days a year.
Fees
$5 per vehicle. Correct change is required.
Location
Contact Info
386-517-2086
Welcome to Gamble Rogers Memorial State Recreation Area at Flagler Beach
Gamble Rogers is a small, 145-acre park tucked gently between the shores of the Atlantic Ocean and the Intercoastal Waterway.
Named for the legendary Florida folk singer and storyteller, this gorgeous seascape of beach, coastal scrub, and maritime hammock is big on activity, including 68 campsites. Swimming and sunbathing count among the beachside ventures with the low-key riverside a prime area for kayaking. Bird watching and fishing extend throughout this hidden gem of a park.
At night from May through September, endangered and threatened sea turtles crawl on the beach to lay their eggs. As part of the Great Florida Birding trail the park provides many opportunities for bird watching all year. The shell-strewn beach is a feeding place for sandpipers, gulls and other shore birds. The saltwater marsh on the west side of A1A offers a view of herons, egrets and other wading birds.
The park's very popular 68 campsites are split into two separate areas – the Beachside Camping Area and the Riverside Camping Area. Some of the Beachside Camping Area sites provide an ocean view and dune walkovers provide easy access to the beach while protecting the fragile dune system. The Riverside Camping Area is located in the shady edge of the maritime hammock and includes 4 tent-only campsites.