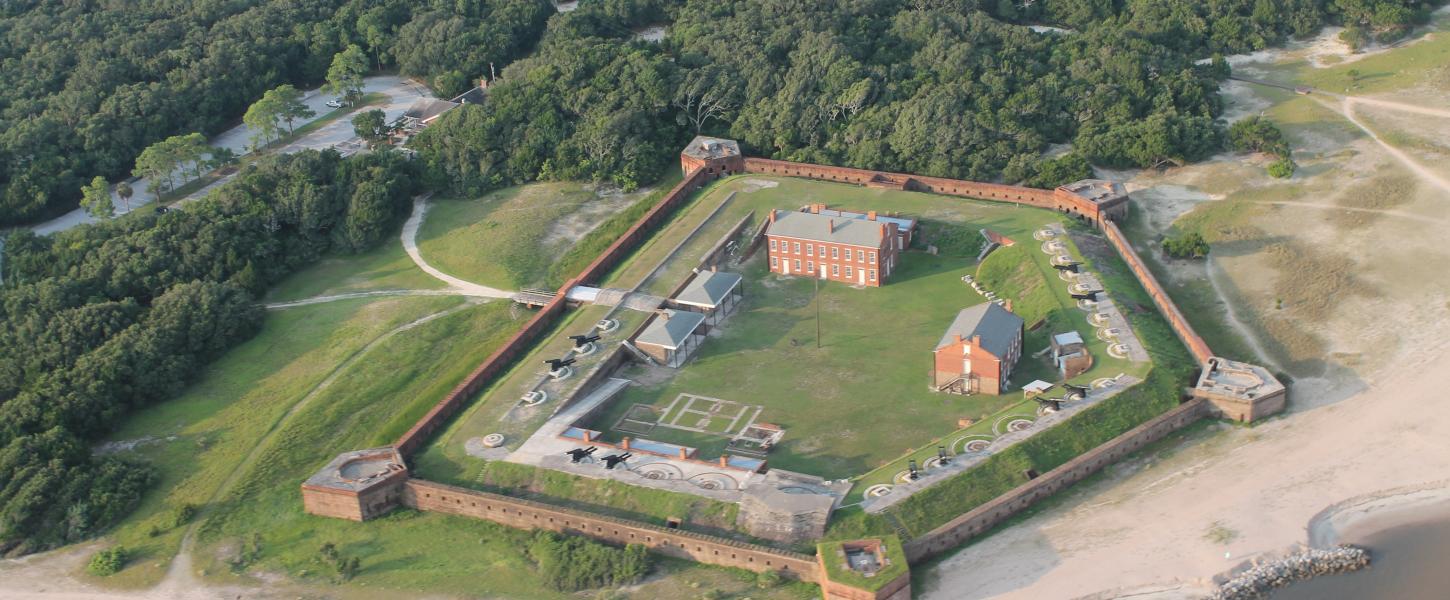 Fort Clinch State Park
History, nature and beauty meet in an experience like no other
Signature Event Cancellation
It is DEP's priority to protect the health and safety of our visitors, staff, volunteers and concessions. To support safe social distancing, the following events have been canceled: Cars and Cannons (September 19, 2020) and History of the American Soldier (November 14, 2020). We appreciate your cooperation and understanding as we continue to review and make additional operational changes deemed necessary for the protection of public health. For further updates, please check our Safety Updates Page.  
Hours
8 a.m. to 5 p.m., 365 days per year. Fort is open daily from 9 a.m. - 5 p.m.
Location
Contact Info
904-277-7274
Welcome to Fort Clinch State Park
History meets nature at Fort Clinch State Park. Whether you're a history buff, nature lover or a bit of both, enjoy exploring the unique natural and historic resources of this pristine park.



A row of cannons staring across the St. Mary's River into Georgia are silent testimony to the strategic importance of Fort Clinch during the Civil War. Visitors can explore the fort's many rooms, galleries and grounds and experience unparalleled living history programs as they learn about the life of a Union soldier. Make plans to visit on the first weekend of every month when a soldier garrison fires cannons and demonstrates other battlefield skills.
The historic fort is only one aspect of this diverse 1,400-acre park. Maritime hammocks with massive arching live oaks provide a striking backdrop for hiking and biking on the park's many trails.
The park is known for its gopher tortoises, painted buntings and several other species of wildlife. Camping, fishing, shelling and shark-tooth hunting are popular activities.