Walk the Willow Pond Nature Trail
All it takes in Fort Clinch State Park is to step on the path, turn the corner and suddenly you arrive in the Real Florida. The Willow Pond Nature Trail is a splendid way to experience Fort Clinch State Park, but it's also one that many people overlook.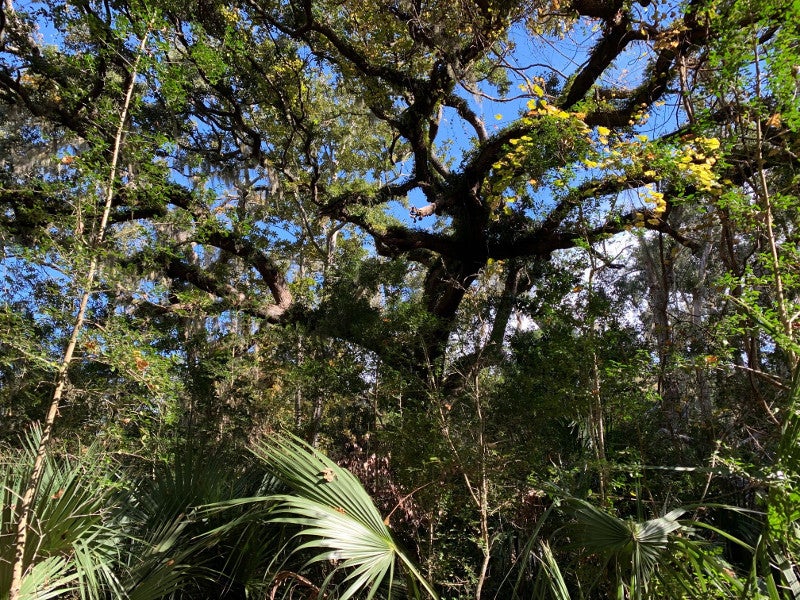 After seeing historic Fort Clinch and the beautiful sand beaches, make sure you take the time to experience this hidden treasure.
As you start your stroll down the path, you will pass through a magnificent forest of historic live oaks with their aerial gardens of resurrection fern, orchids and Spanish moss. This trail is one of the best wildlife viewing spots in the park. As you take a turn at the bottom of the slope, listen for the distinctive chirps of baby alligators calling out to their mothers. 
Late in the afternoon, the distant sounds of frogs, grasshoppers, crickets and cicadas singing in the dying light fill your ears. Looking up, you may catch a glimpse of bats swooping overhead as they feed on insects, or an osprey carrying a freshly caught fish home to feed its hungry chicks.
Arriving at a series of breaks in the trees, you suddenly come upon Willow Pond, which is actually a collection of coastal depression ponds. These small bodies of water were formed when the Civilian Conservation Corps (CCC) took out rocks and other materials to construct park roads in the 1930s. These small oases in the woods will encourage you to stop a moment and take in the peace and quiet around you.
Crossing the bridge, you leave the lush green of the palm trees, duckweed and saw palmettos, trekking the steep incline of the ancient sand dunes until you are surrounded by more live oaks, magnolias and a myriad of holly trees.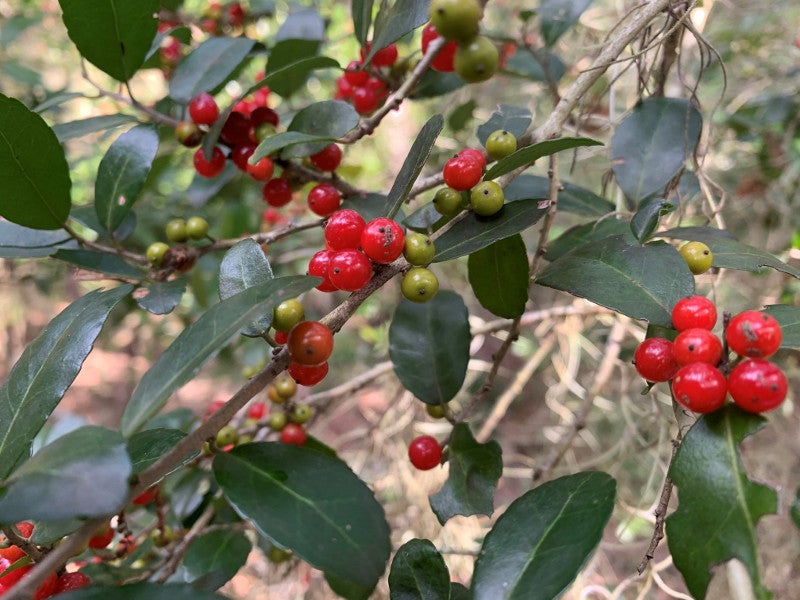 Following the trail as it winds around the forest, you might see other signs of the animals that live here in the form of tracks on the path ahead of you, including deer, raccoons and armadillos.
Your feet can add to this story of travelers who have enjoyed this walk, but be sure to stay on the path as the dunes and areas near the pond have been damaged in the past by erosion.
Soon you will finish back where you started. The hike has taken a little less than an hour and you've enjoyed many wonderful sights along the way. That's not bad for a mile long journey through the hardwood hammock of Fort Clinch State Park.
Learning more about Willow Pond Nature Trail is easy and enjoyable. Join a guided nature tour every Saturday at 10:30 a.m., meeting at the Willow Pond parking area for an informative walk through the history and nature of Fort Clinch State Park.