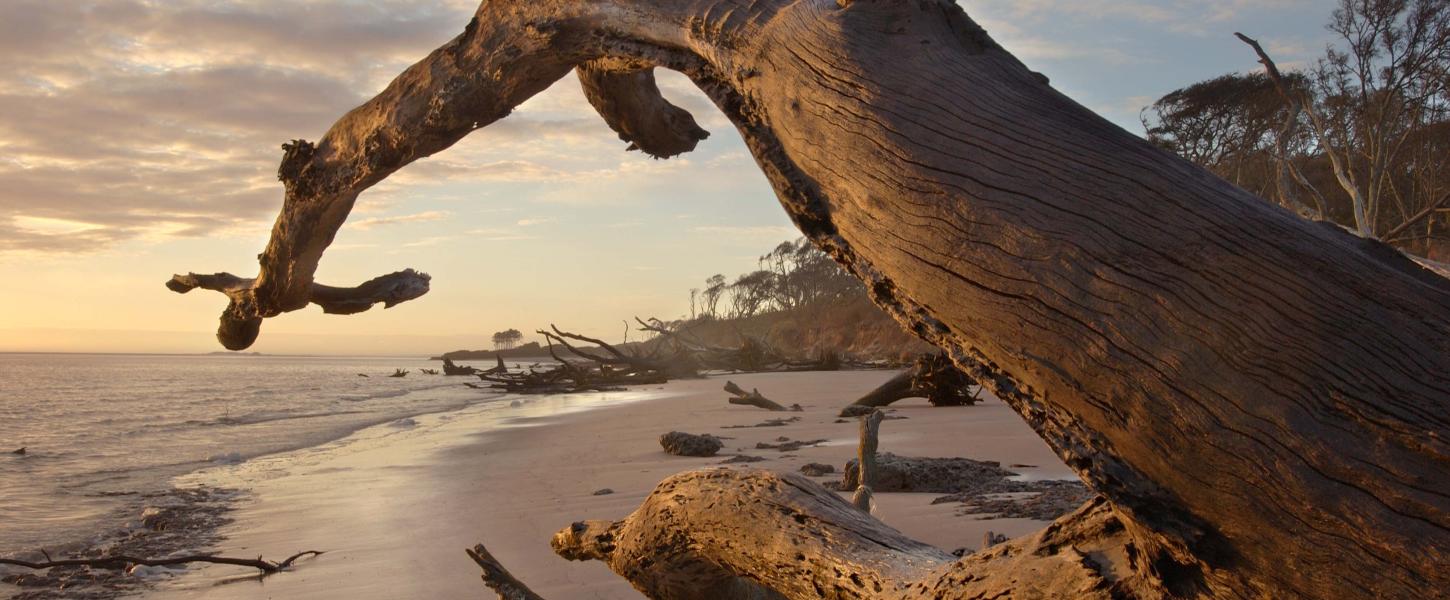 Big Talbot Island State Park
a natural preserve providing a premier location for nature study, bird-watching and photography
KNOW BEFORE YOU GO
Effective April 6, 2023: The floating dock at the Sawpit Boat Launch at Big Talbot Island State Park is closed for repairs.
Hours
8 a.m. until sundown, 365 days a year. The boat ramp is open 24 hours a day.
Fees
$2 for fishing pier, $3 per vehicle entrance, $4 for boat launch fee 
Location
Contact Info
904-251-2320
Welcome to Big Talbot Island State Park
Located on one of Northeast Florida's unique sea islands, Big Talbot Island State Park is primarily a natural preserve, providing a premier location for nature study, bird-watching and photography.

Explore the diverse island habitats by hiking Blackrock Trail to the shoreline, Big Pine Trail to the marsh, or Old Kings Highway and Jones Cut through the maritime forest.
Launch a boat from the north end of the island to fish and tour the salt marsh, or rent a kayak and take a guided paddle tour with Kayak Amelia, 904-251-0016. Kayak tours require advance reservation.
Visit the bluffs and enjoy a picnic at one of the pavilions overlooking the water or take a quick stroll down the trail to Boneyard Beach. The beach is famous for the salt-washed skeletons of live oak and cedar trees that once grew near the shore.
Bring a bicycle, in-line skates or a stroller and enjoy the 3.9-mile off-road paved multi-use Timucuan Trail that runs parallel to A1A with breathtaking overlooks of Spoonbill Pond at the northern boardwalk section. Stop along the way to read about the park's natural and cultural resources at the interpretive panels.
We welcome you to visit all seven of the parks that collectively compose Talbot Islands State Parks: