There are some places that speak to us, where one photograph is never enough. No matter how hard you try to capture that feeling of awe, connection and reverence, it is irreplaceable.
There is just no substitute for visiting Blackrock Beach on Big Talbot Island State Park.
Plan your trip to make the most out of your visit. Pack plenty of water, snacks, sunscreen, bug spray, beach gear, towels, cameras and $3 in cash for parking.
Come early to catch the sunrise, when low eastern light makes the beach glow and the crowds are thin. Parking is limited to 15 cars at a time, so late arrivers may have to turn around or access the area from about a mile north at the Bluffs parking area.
Set out on the half-mile trail through the hammock forest and coastal scrub, keeping an eye out for gopher tortoise, songbirds and bald eagles as you make your way to the shore.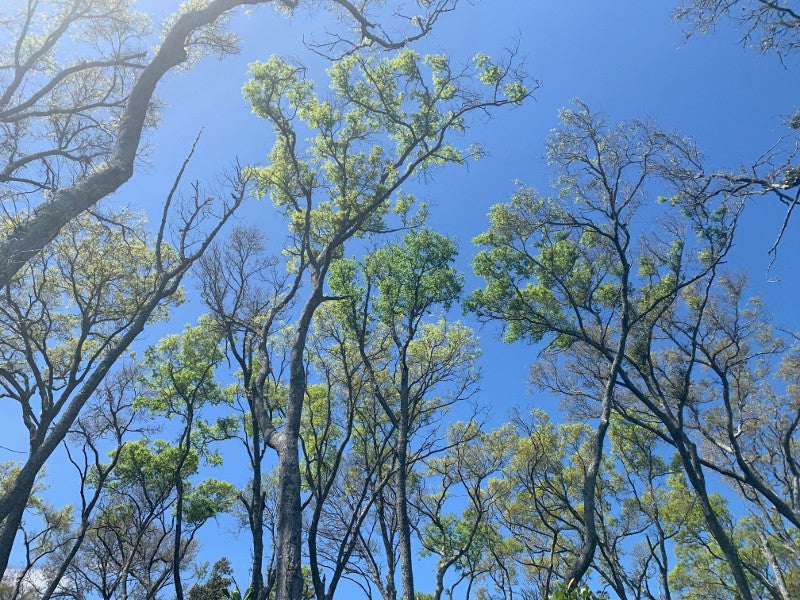 Suddenly you see it. The whitened skeletons of massive driftwood trees lie ahead, framed by the waters of the Nassau Sound. Akin to a Salvador Dali painting, you have stepped into a surreal yet natural scene.
Crafted through the erosive powers of the sea, mature hardwood trees have toppled onto the shoreline only to be bleached and battered into a fantastic towering jungle gym. But these gentle giants are more than just awe-inspiring. They protect their living brothers and sisters on the bluff by dispersing wind and wave energy to help stall further erosion. They are a protected feature of the park, so please resist the temptation to bring home any souvenirs, and leave no trace of your passing.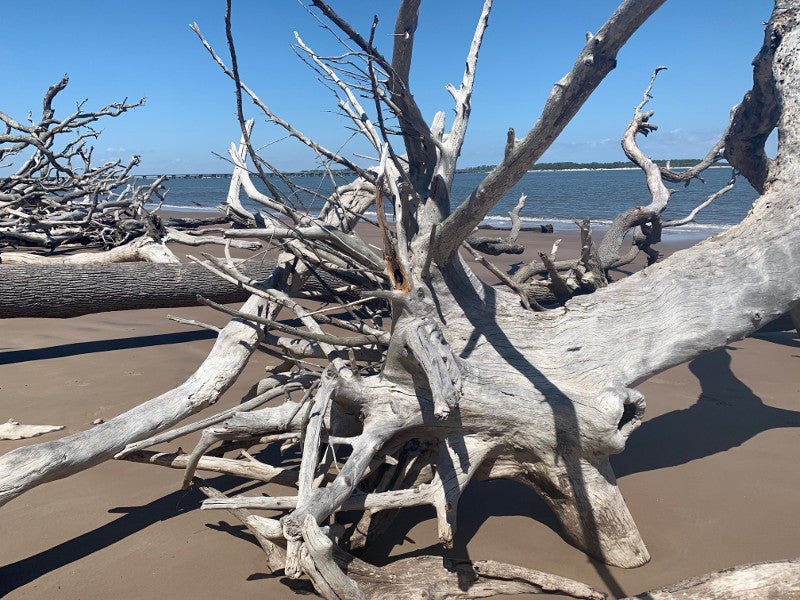 Be sure to read park signs advising of the tides for the day of your visit, and leave your furry friends at home as pets are not allowed on this beach.
Low tide is the best time to visit, when the black rocks are exposed and the shore is wide. The unique spodosol formations are actually soft and formed from soil, creating interesting scenes and mimicking volcanic rocks in their dark color and eroded contours. Tidepools formed by eddies concentrate tiny marine life for the wildlife enthusiast.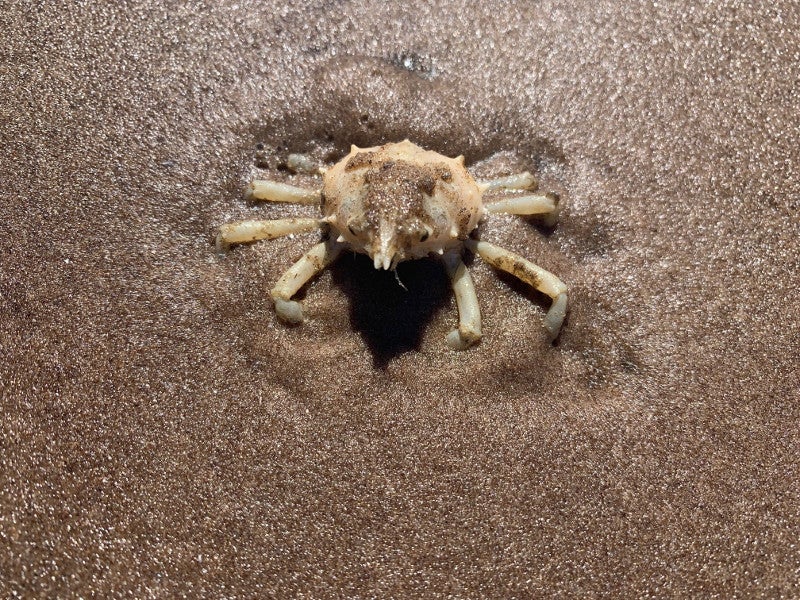 Hike west to explore more of the driftwood beach along the sound or fish one of the deep holes off the points. Hike east to visit the mouth of Simpson's Creek and a wide sandy beach that is nesting sea turtle and shorebird habitat. Wherever you explore, take the time to truly enjoy the experience.
Plan to spend a few hours or a whole day enjoying this unique and irreplaceable Florida wonder.