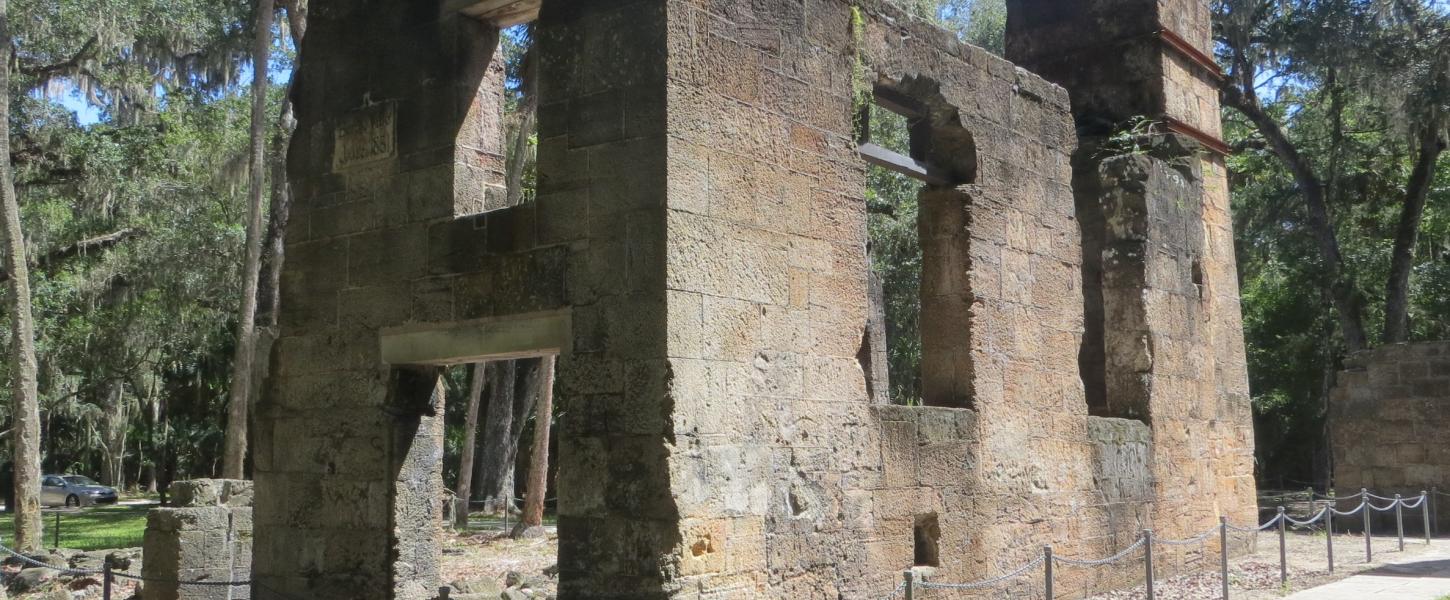 Bulow Plantation Ruins Historic State Park
Monument to the rise and fall of sugar plantations in East Florida
Hours
9 a.m. to 5 p.m., Monday and Thursday through Sunday. Closed Tuesday and Wednesday. 
Fees
$4 per vehicle, use the honor box to pay fees.
Location
Contact Info
386-517-2084
Welcome to Bulow Plantation Ruins Historic State Park
The 150 acres of Bulow Plantation Ruins stand as a monument to the rise and fall of sugar plantations in East Florida.
In 1836, the Second Seminole War swept away the prosperous Bulow Plantation where the Bulow family grew sugar cane, cotton, rice and indigo. Ruins of the former plantation, a sugar mill, a unique spring house, several wells and the crumbling foundations of the plantation house and slave cabins show how volatile the Florida frontier was in the early 19th century.
Today, a scenic walking trail leads visitors to the sugar mill ruins, listed on the National Register of Historic Sites. The park has picnic facilities and an interpretive center that tells the plantation's history.
A boat ramp provides access for canoes and small powerboats to scenic Bulow Creek, a designated state canoe trail. Anglers can fish from the dock or a boat.