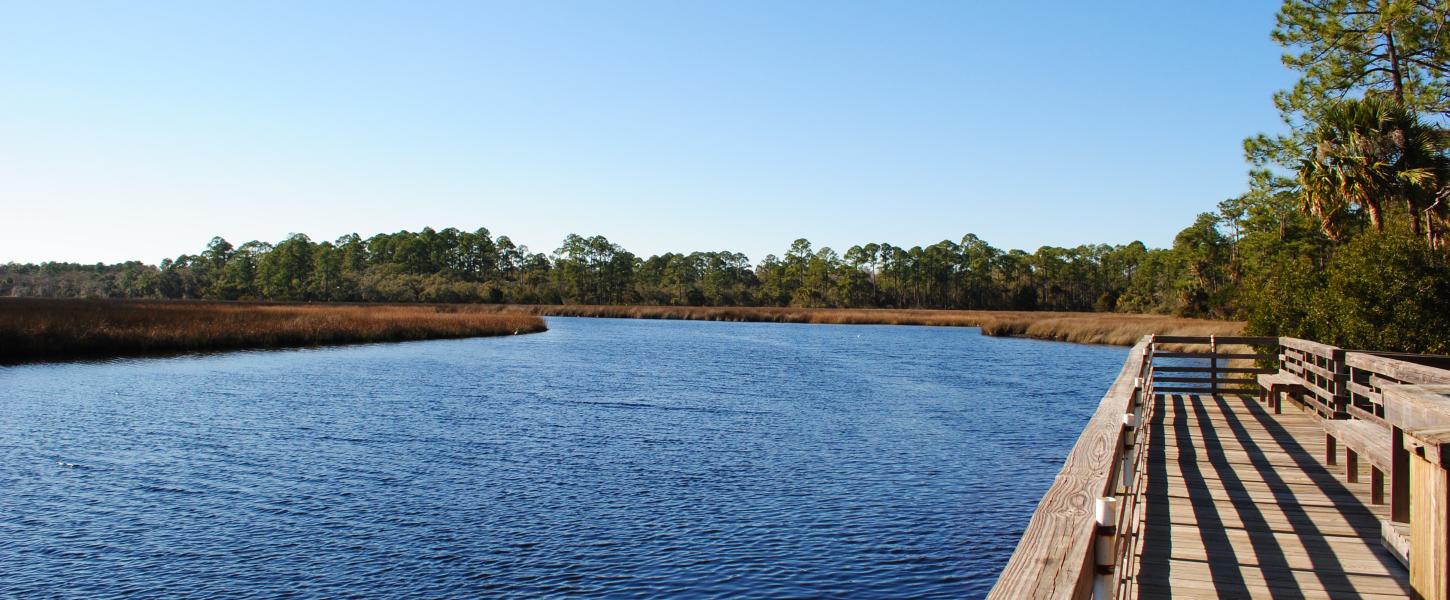 Faver-Dykes State Park
perfect spot for a picnic, camping trip or a relaxing canoe trip down a meandering creek
Campground Closure
We will be undergoing facility improvements throughout Faver-Dykes State Park, and as a result, our campground will be closed from August 1 - December 1, 2018.  Our day use and picnic area will remain open. If you have additional question, please contact the park at 904-794-0997.  
Hours
8 a.m. until sundown, 365 days a year
Fees
$5 per vehicle, use the honor box to pay fees
Location
Contact Info
904-794-0997
Welcome to Faver-Dykes State Park
It's a great day to come out to the park and enjoy sitting along the Pellicer Creek, take a walk on the nature trail, have a picnic or stay in our campground.
Faver-Dykes State Park is conveniently located on the outskirts of America's oldest city in St. Augustine and close to the highway. As you travel down our main road you journey back in time and are given the opportunity to discover the Real Florida. Enjoy relaxing, picnicking or fishing under the towering longleaf pines in a sandhill ecosystem that once dominated the Florida landscape.
Pellicer Creek is our southern border and accessible at our boat ramp for canoes, kayaks and small boats. It is a designated State Canoe Trail and you can either head east to the Pellicer flats and Matanzas River or west to the fresh water beginnings. Pellicer Creek has an average depth of 2 – 6 feet. It is one of the most pristine estuarine tidal marshes on the east coast of Florida with abundant salt and fresh water fish, magnificent birding and wildlife viewing opportunities. We have canoe rentals available by the hour or day.
Camp under the shady hardwood hammock where many generations of Floridians have lived, worked and played. We have 30 sites that will accommodate tents or RV's up to 35'. Pellicer Creek is a popular site for birding with more than one hundred bird species seen during spring and fall migrations. Songbirds, including the colorful wood warblers, along with eagles and falcons, return to nest at the park each year. Wading birds, such as egrets, wood storks, white ibis and herons, feed in the tidal marshes and creeks. This peaceful park is also home to deer, turkeys, hawks, bobcats and river otters. 
Come out and enjoy all that Faver-Dykes has to offer!