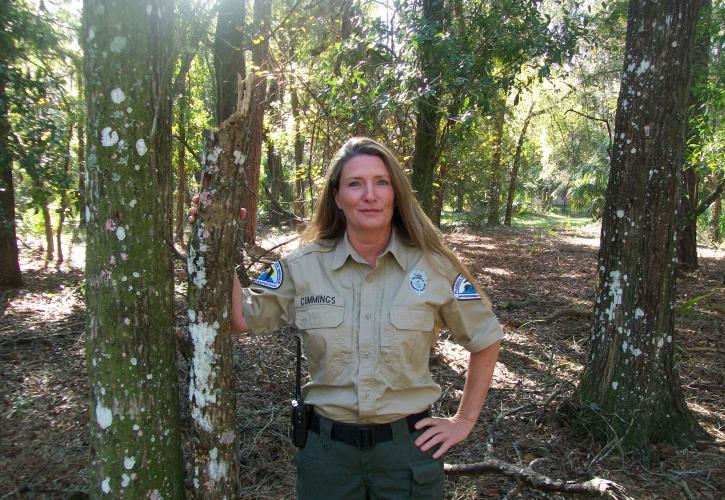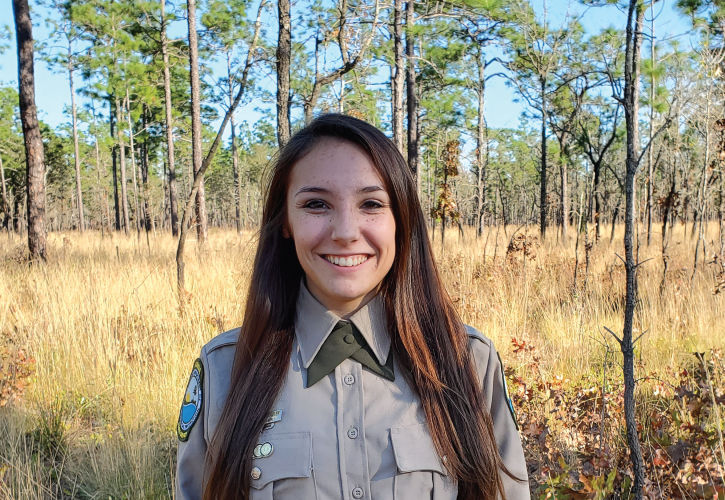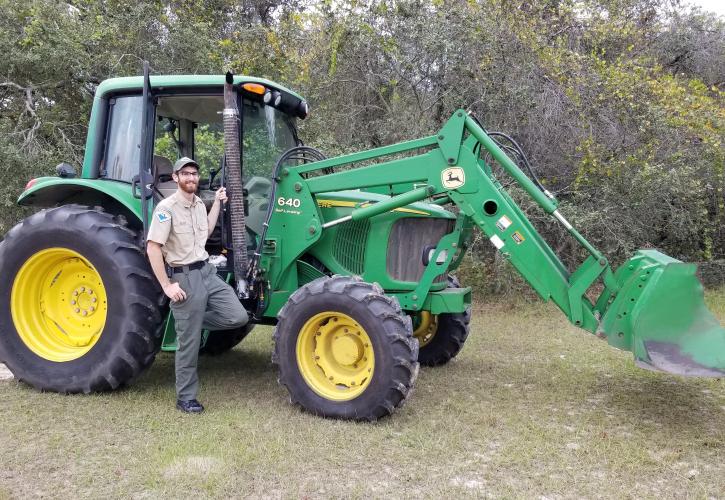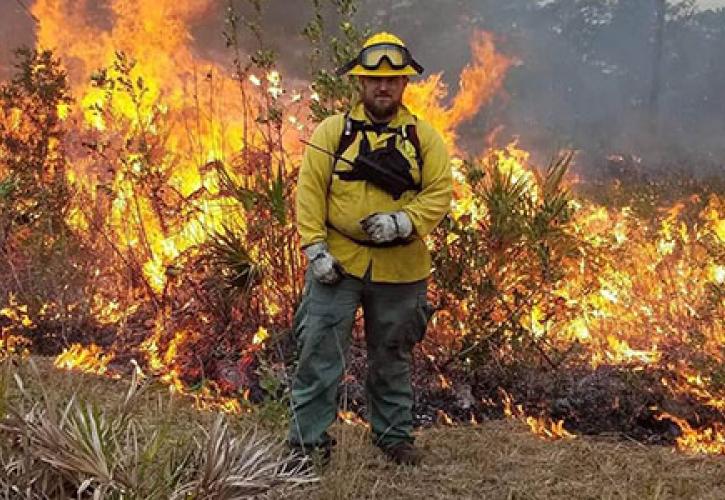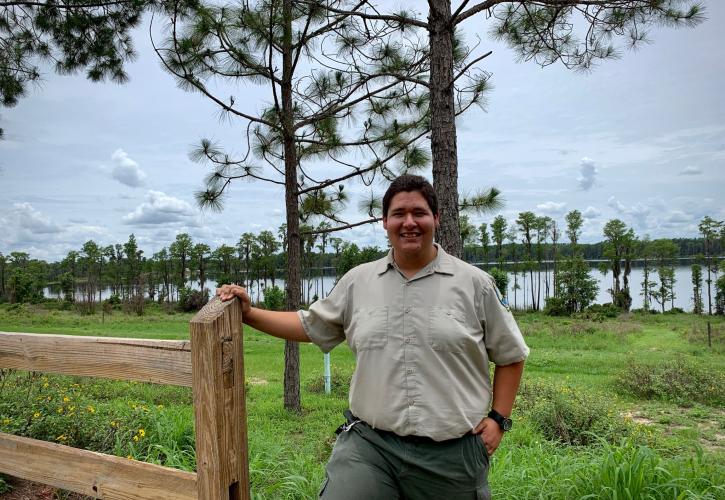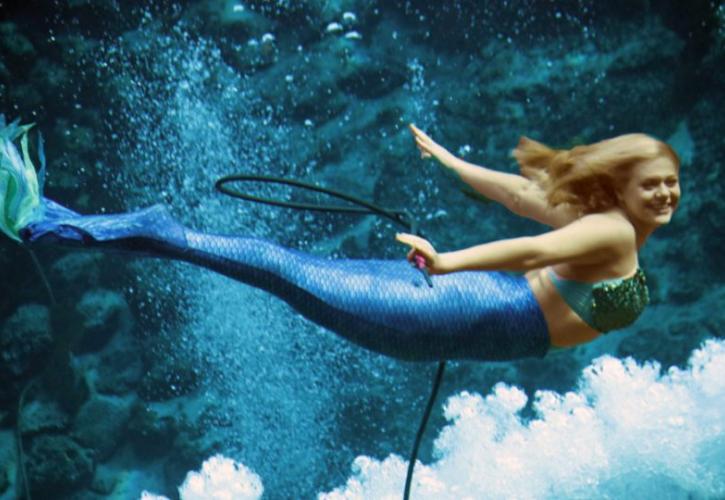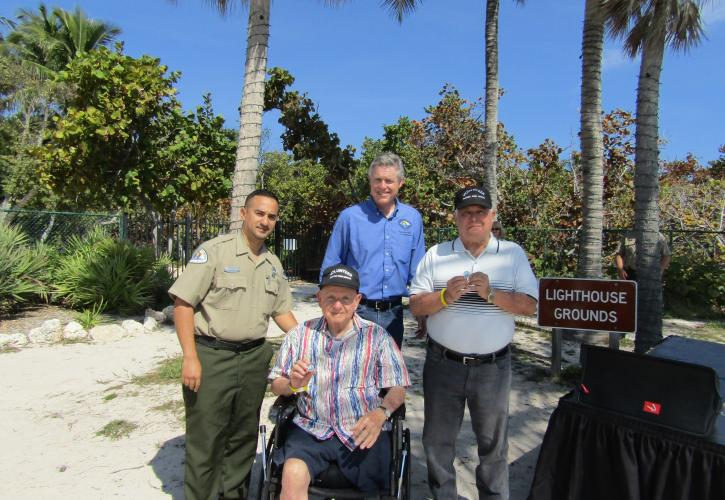 Sammy Alba (pictured left) - 30 Years of Service, Bill Baggs Cape Florida State Park
Sammy Alba has come to Bill Baggs Cape Florida State Park and cleaned the Park's 8 fishing platforms and performed other maintenance tasks each week for 30 years. Over that time, he became friends with one of our other 30-year nominees, Rubin Orta, and has continued to keep the tradition alive today. He's also one for spinning fishing tales to visitors (with the occasional tip) and we thank him for his many years of inspirational service and hope to hear more of his tales in the future.
Close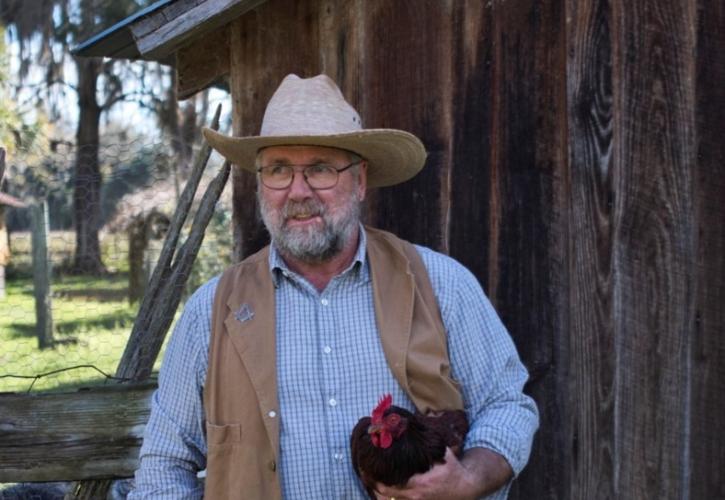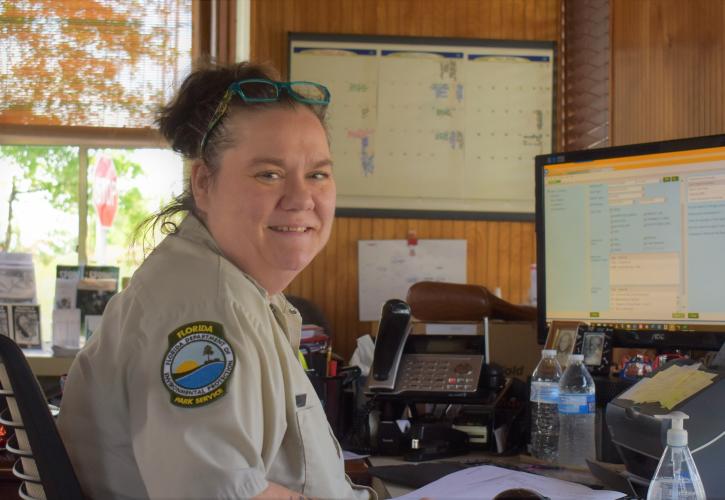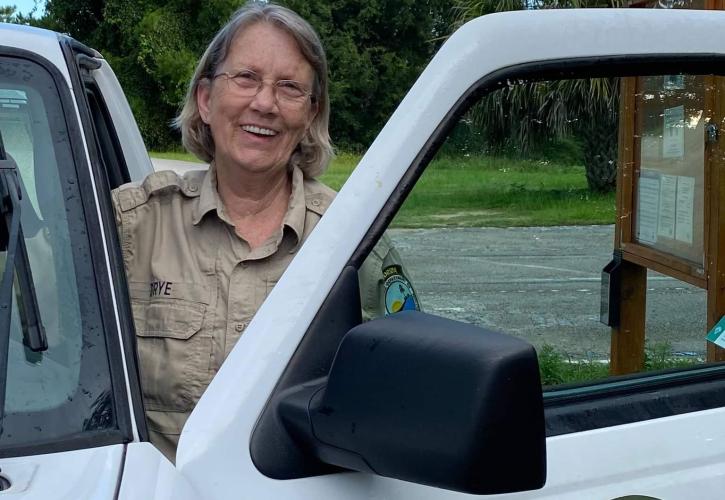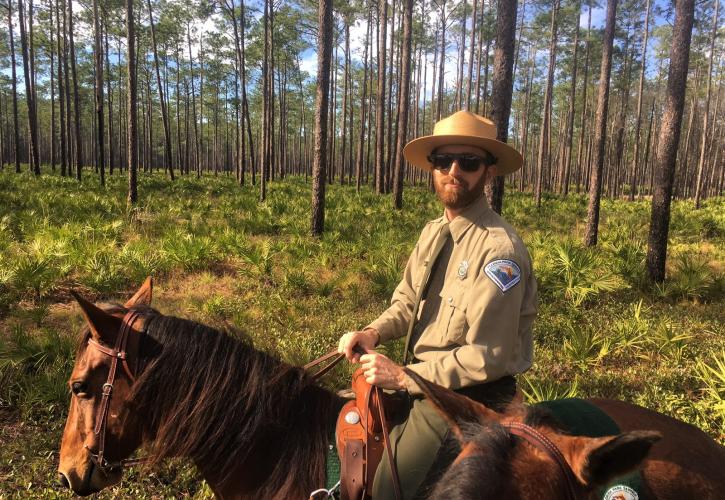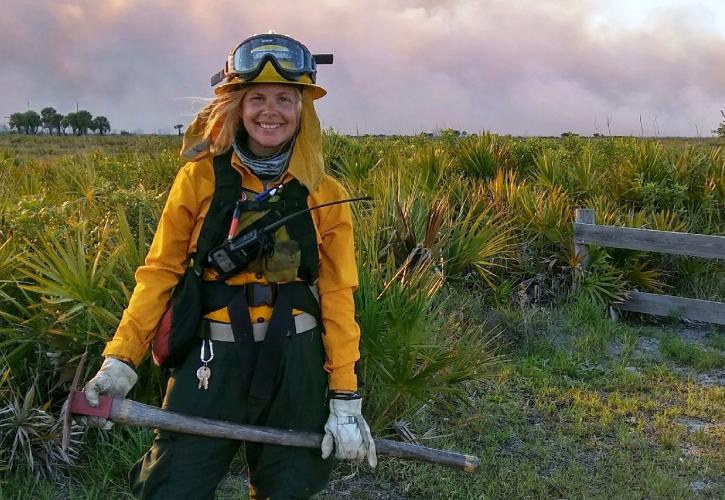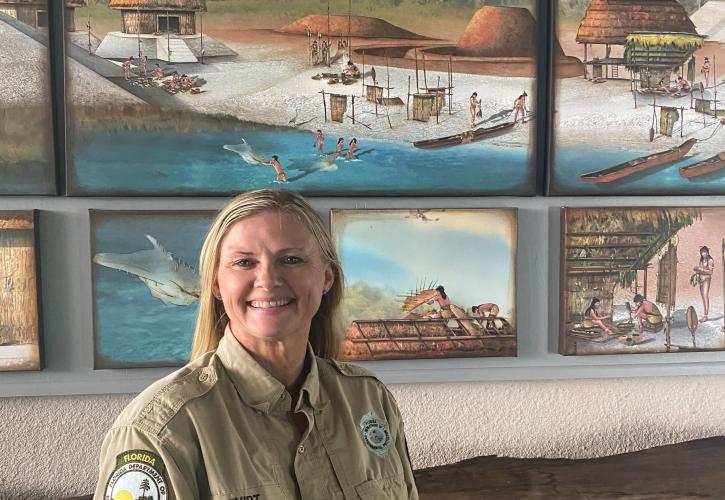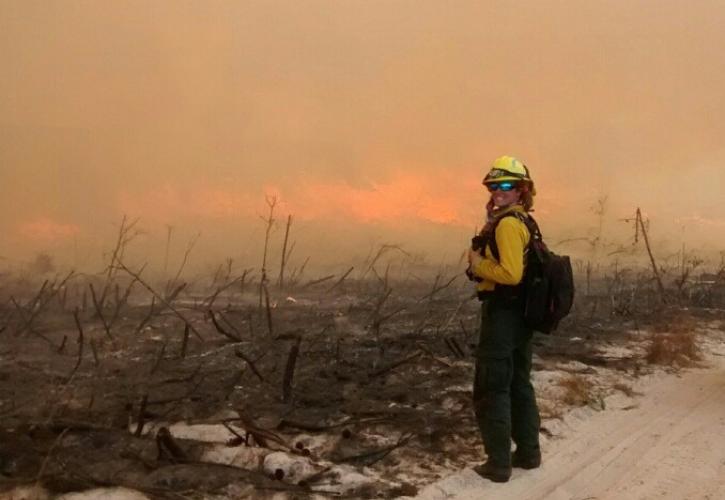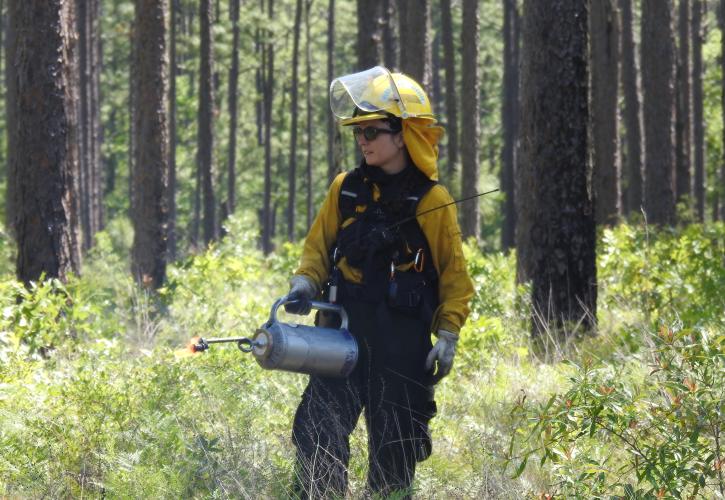 A crew member wearing appropriate personal protective equipment.
Close