Nine Best State Parks for Paddling
From meandering rivers to thick cypress swamps to crystal-clear spring runs, Florida has no shortage of beautiful waterways just waiting to be explored.
November is Florida Paddlesports Month, which encourages locals and visitors alike to take to the water on kayaks, canoes and paddleboards.
At Florida State Parks, we protect some of the best aquatic trails and scenic waterways in the state. Whether you're standing on a board or sitting in a kayak, here are nine state parks to add to your list this month.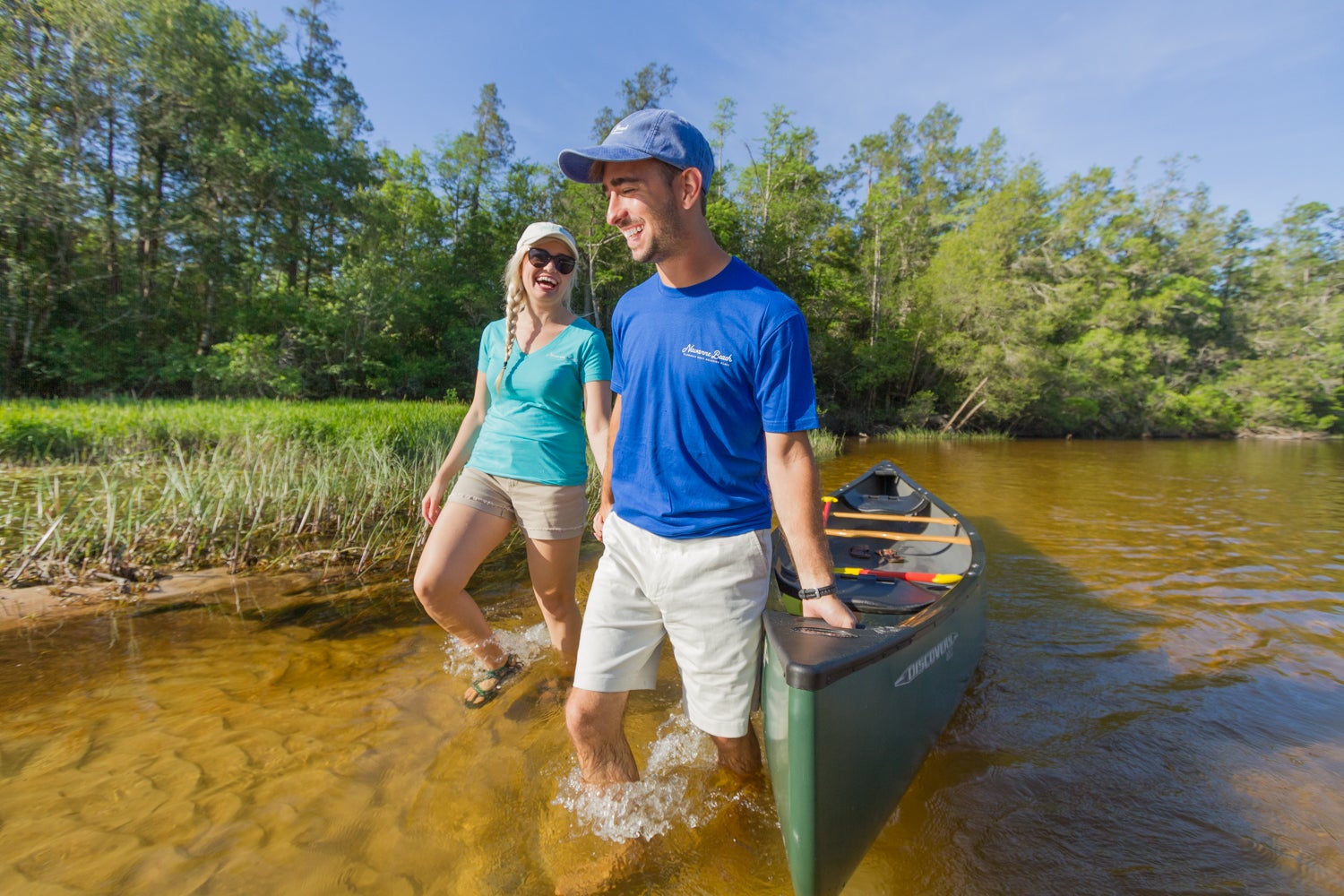 Blackwater River State Park: Gliding across the dark currents of the Blackwater River, it's easy to see how it got its name. Punctuated by white sandbars and beaches, the two miles of river contained within the park offer paddlers ample chances to pull over their canoe and enjoy a picnic or relax on the bank. Take note of the pine forests and wiregrasses that surround the river as you cruise along – these woodlands are some of the most imperiled habitat in the state.
Suwannee River Wilderness State Trail: Encompassing 171 miles of the famous river, the Suwannee River Wilderness State Trail offers picturesque views of the sandy bluffs and towering trees for which the river is known. A network of parks, boat launches, campsites and river-side communities make day trips along the river easy to plan, and five free river camps provide a great way to extend your adventure.
Wekiwa Springs State Park: Less than an hour's drive from Orlando, beautiful Wekiwa Springs isn't just a great place to go swimming. It boasts a spring run that takes paddlers on a journey across glittering waters and through tropical hammocks.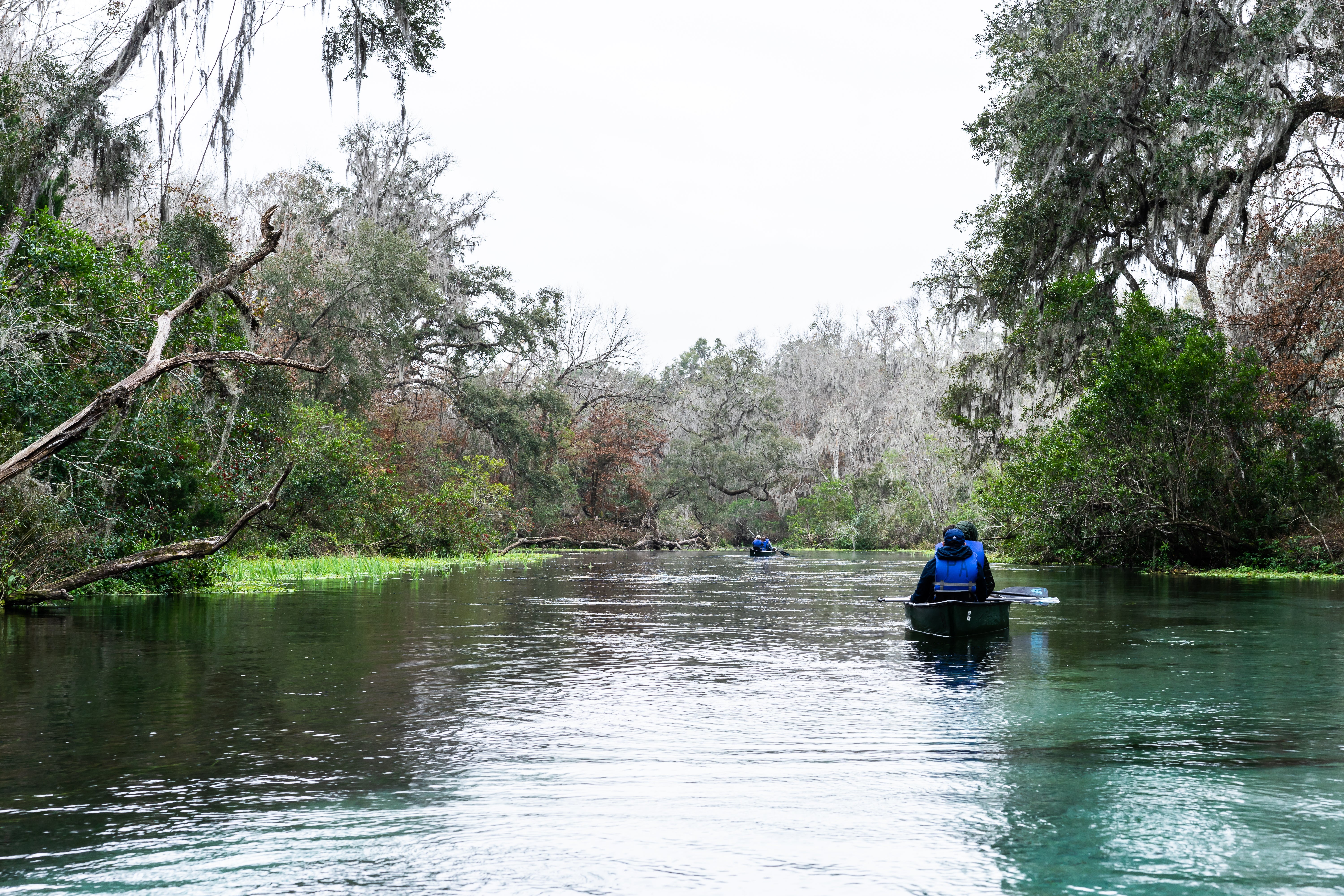 Ichetucknee Springs State Park: The crystal-clear waters of its namesake river make Ichetucknee Springs a wildlife watcher's dream. Fed from a network of springs, it's easy along the river to spot darting fish, meandering turtles or playful otters in the lush forest of underwater grasses below your kayak. Enveloped in a lush canopy of trees, you'll truly feel surrounded by the Real Florida ℠.
Myakka River State Park: Florida's first designated Wild and Scenic River, Myakka River's paddling trails are as diverse as they are breathtaking. Pass through wetlands, prairies, hammocks and pinelands across the 14 miles of the river that flow through the park while keeping an eye out for Florida's most iconic reptile, the American alligator.
Oleta River State Park: An oasis just a half-hour away from downtown Miami, Oleta River State Park is an escape from the high-rises and traffic of the big city. The calm waters of the Oleta River are a great place for beginning paddlers to get their feet wet, while the open waters of Biscayne Bay are lined with mangrove forests that hide hermit crabs and other wildlife. Whether you're a new paddler or a seasoned veteran, Oleta River is not to be missed.
Waccasassa Bay Preserve State Park: An expanse of salt marshes and palm-topped islands, few places offer scenic views in as calm a setting as Waccasassa Bay Preserve. You'll want to grab your fishing gear for this one – this estuary is a great place for catching saltwater fish.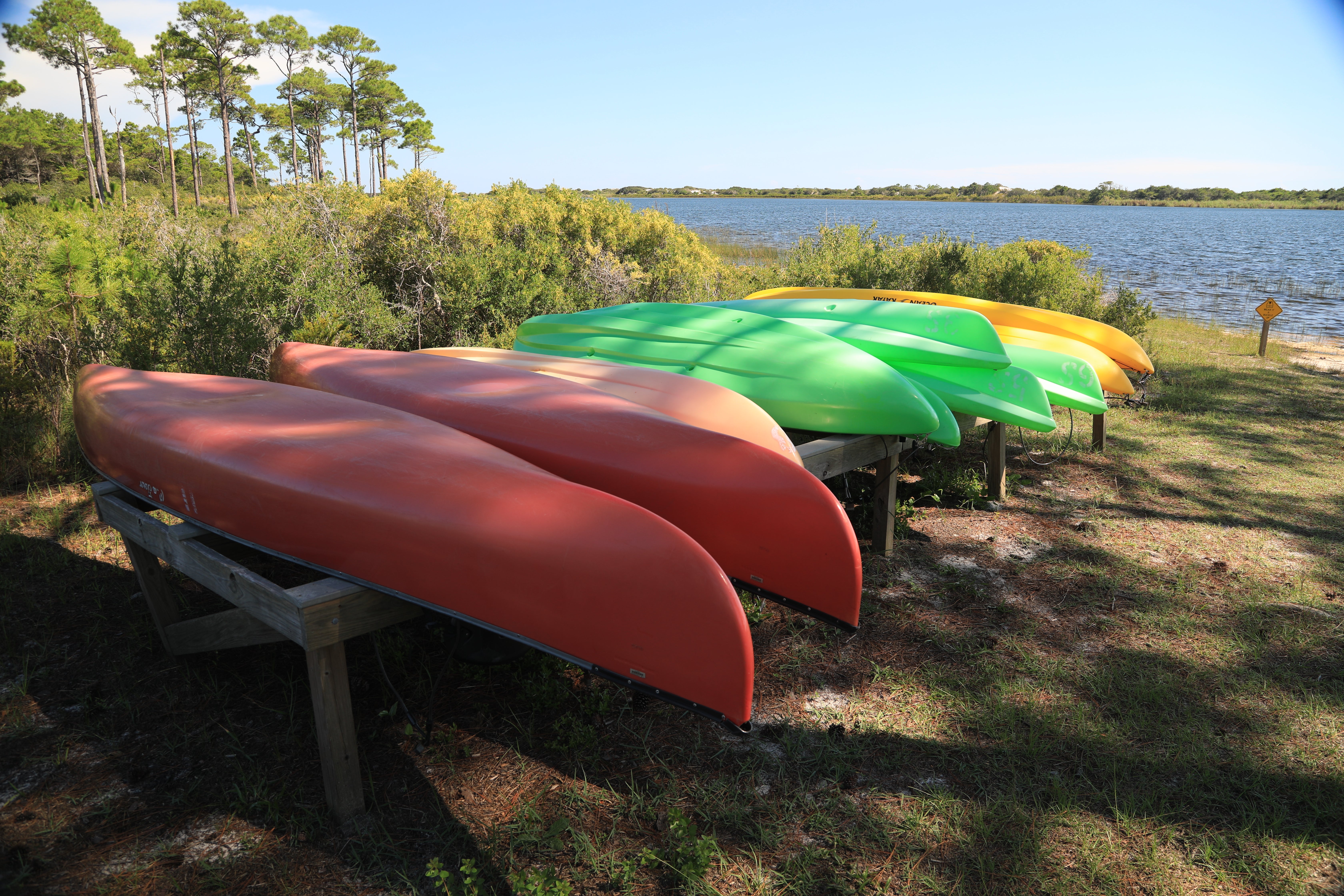 Topsail Hill Preserve State Park: With three miles of pristine beaches providing access to the Gulf of Mexico, it's hard to resist the pull of the emerald waves at Topsail Hill. Be sure to launch at Campbell Lake, one of the few freshwater coastal dune lakes in the world, and home to all kinds of aquatic plants and wildlife. You'll have to rent from the park here, as this dune lake is too rare to risk exotic plants being introduced on vessels from outside the park.
Lake Kissimmee State Park: Forming the headwaters of the famous Florida Everglades, Lake Kissimmee State Park encompasses three lakes for paddlers to explore. Experienced paddlers can check out the Buster Island Paddling Trail, an 11-mile trip through all three lakes that circle the island.
---
This article was published in the Real Florida ℠ Connection, the Florida State Parks e-newsletter. Sign-up to get updates and stories from your state parks the first week of every month.