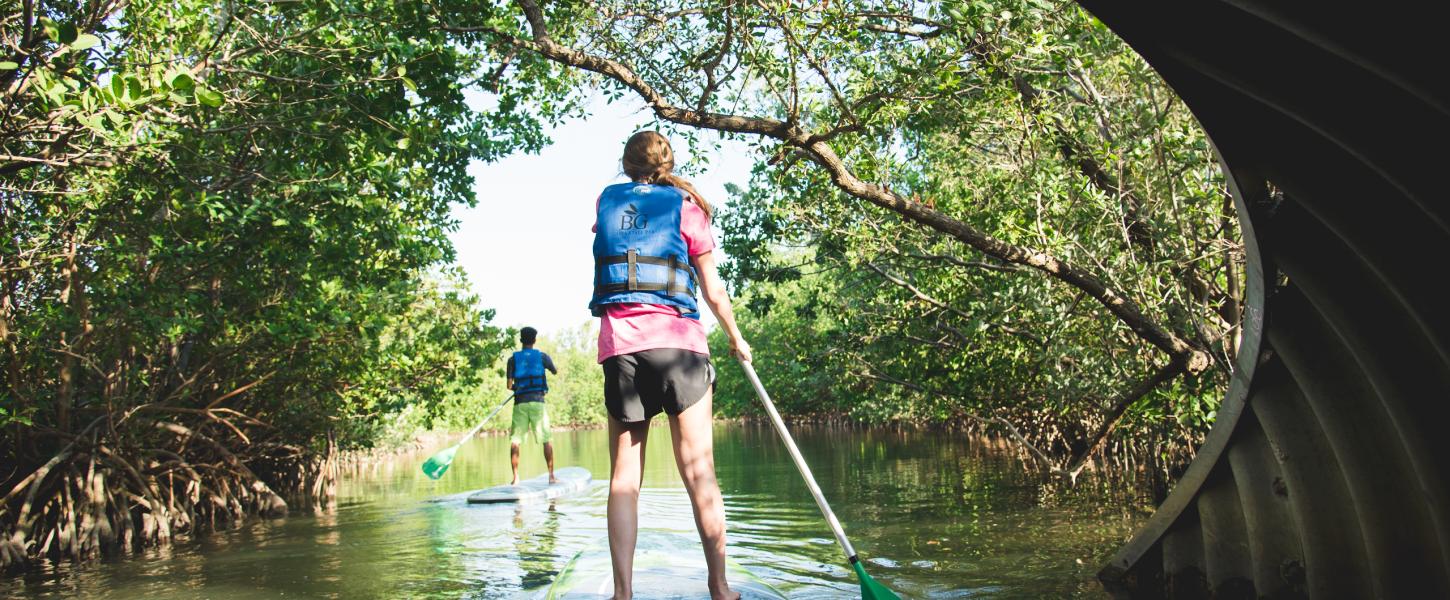 Oleta River State Park
Unwind and relax amidst the beauty of Florida's largest urban park
Bike Trail Update
All of the bike trails except Area 51 and Gilligan's Island are open. Occasional flooding may occur on the open trails. Please refer to recent rainfall data for an idea of how wet the trails may be. 
Fishing Pier Closure
The fishing pier will be closed until further notice.
Hours
8 a.m. until sundown, 365 days a year
Location
Contact Info
(305) 919-1846
Welcome to Oleta River State Park
30 minutes from downtown Miami, this gorgeous park is bisected by its namesake waterway that breathes life into this spectacular natural oasis of hardwood hammocks and mangroves.



While biking the 15 miles of off-road bicycling trails or paddling along lush mangrove forests on the Oleta River, it is difficult to believe Oleta River State Park exists in the shadow of downtown Miami. 
At just over a thousand acres, this natural oasis—Florida's largest urban park—is a haven for mountain bikers, paddlers, anglers, swimmers and for families out to enjoy a picnic along scenic Biscayne Bay. Feel free to release yourself from the stress of the city at one of the picnic areas or unwind at the end of a fishing pole.
There are rustic, air-conditioned cabins, too, along with a youth campground for organized groups. The park is also a welcome stop for long-distance paddlers on the 1,515-mile Florida Circumnavigational Saltwater Paddling Trail.