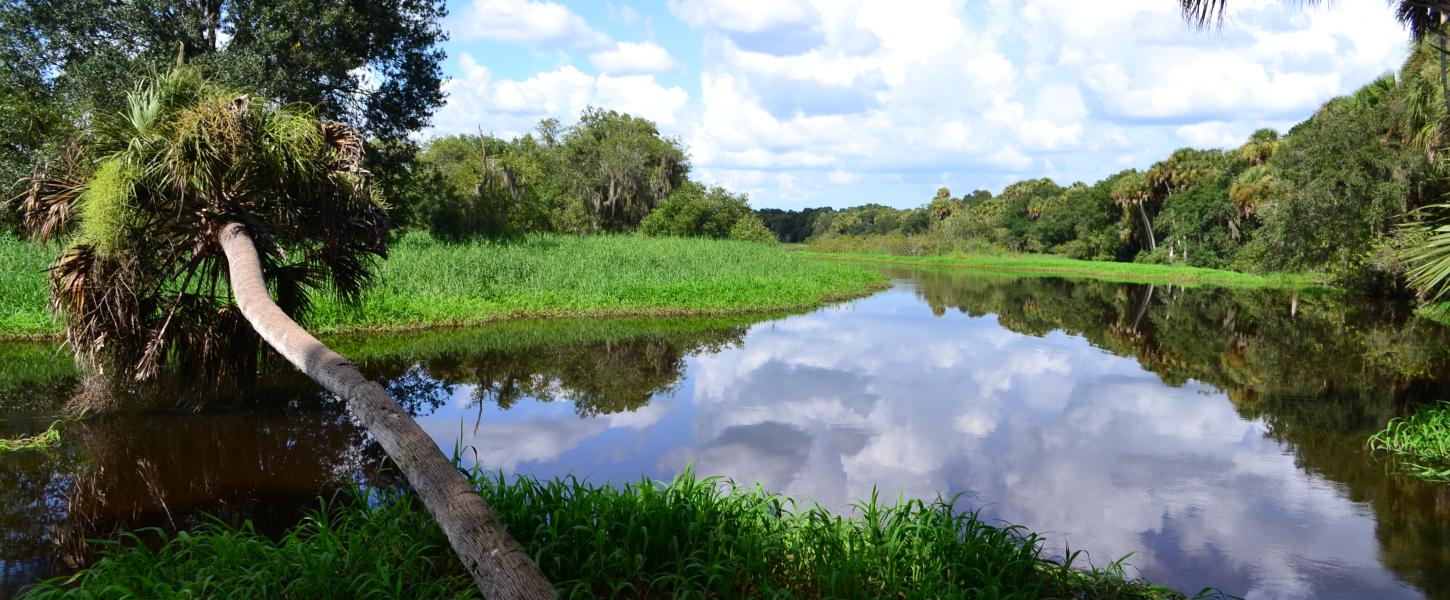 Myakka River State Park
Savor wildflower covered praries, wild wetlands and gorgeous pinelands
New Boat Tours
The airboat tours have been replaced with pontoon boat tours. Boat tour times are 9 a.m., 11 a.m., 1 p.m., 3 p.m. and 5 p.m. Tickets are $20 plus tax for adults and $12 plus tax for children 3-12. Toddlers 2 and under are free. Current military and first responders with photo identification receive a 10% discount for ID holder.
Hours
8 a.m. until sunset, 365 days
Location
Contact Info
941-361-6511
Welcome to Myakka River State Park
The majestic Myakka River flows though 58 square miles of one of Florida's oldest and largest parks.
This diverse landscape includes prairies, hammocks, pinelands and wetlands, which beckon visitors to explore its natural beauty. The river and lakes make this park the perfect place for fishing and boating. Myakka's rich history is evident in log cabins built by the CCC in the 1930s.
The Myakka River, designated as a Florida Wild and Scenic River, flows through 58 square miles of wetlands, prairies, hammocks and pinelands. Visitors can enjoy wildlife viewing from a boardwalk that stretches out over the Upper Myakka Lake, then take to the treetops with a stroll along the canopy walkway.
The park's river and two lakes provide ample opportunities for boating, freshwater fishing, canoeing and kayaking; a boat ramp provides access to Upper Myakka Lake. Hikers can explore trails that cross large expanses of rare Florida dry prairie. Scenic lake pontoon boat tours are offered daily. Safari tram tours of the park's backcountry are offered from mid-December through May.
Full-facility campgrounds and primitive campsites are available. Five palm log cabins, built in the 1930s by the Civilian Conservation Corps, have been modernized for comfortable lodging.