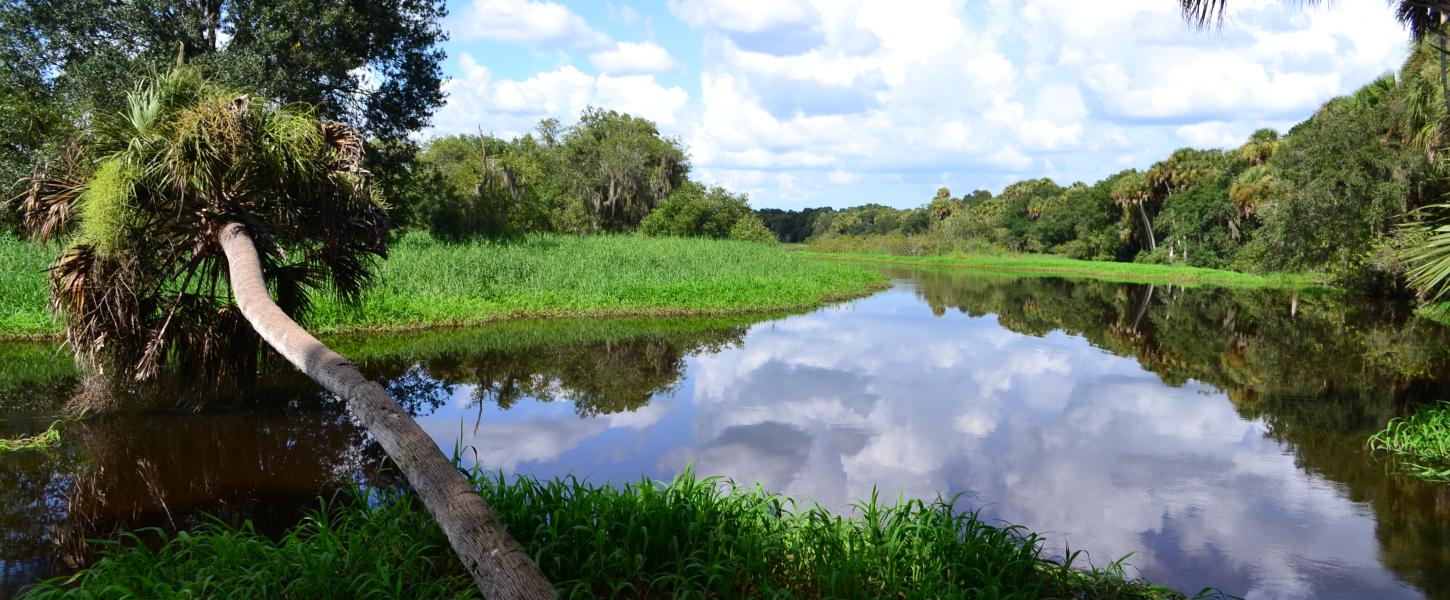 Myakka River State Park
Savor wildflower covered prairies, wild wetlands and gorgeous pinelands
Fishing at Upper Lake Weir Area
In order to protect our alligator population, a temporary fishing restriction is in place at the upper Myakka Lake in the area of the historic weir. There many other fishing opportunities throughout the park. Inquire at the park ranger station or call 941-361-6511.   
Busy Season
Spring is the most popular time of year in the park with high visitation. In order to expedite entry into the park, it is very helpful when arriving to have exact cash ready for entry fees. The park entry fee is $4 for a single-occupant vehicle and $6 for 2 to 8 passengers. The park visitor center is staffed during the busiest times of the day, and a docent will be present to orient you to the park and answer any questions you may have about all the park has to offer.  
Boat Ramp Closed
Due to low water conditions in the park, the boat ramp has been closed. Paddlers are still welcome to utilize the canoe and kayak launches.
Hours
8 a.m. until sunset, 365 days
Location
Contact Info
941-361-6511
Welcome to Myakka River State Park
The majestic Myakka River flows though 58 square miles of one of Florida's oldest and largest parks.
In a scene reminiscent of what early Native Americans and Spanish explorers witnessed, arching palm trees and live oaks reflect on a winding tea-colored stream. The cries of limpkins and osprey pierce the air while alligators and turtles sun lazily on logs and riverbanks.
This is the Myakka River, Florida's first state-designated wild and scenic river, and it flows through a vast expanse of unspoiled wetlands, prairies, hammocks, and pinelands that make up Myakka River State Park. Boating, fishing, canoeing and kayaking are popular activities on the water while hikers and bicyclists explore miles of trails and backroads.