Experience the Wetlands
Myakka is famous for its thriving freshwater wetlands. The Birdwalk enables visitors to be immersed in this ecosystem. It is a phenomenal place to view wildlife, whether you are a child seeing an alligator for the first time or an Audubon-certified birder adding to your life list. Be sure to pack your binoculars and camera for an eye-opening experience!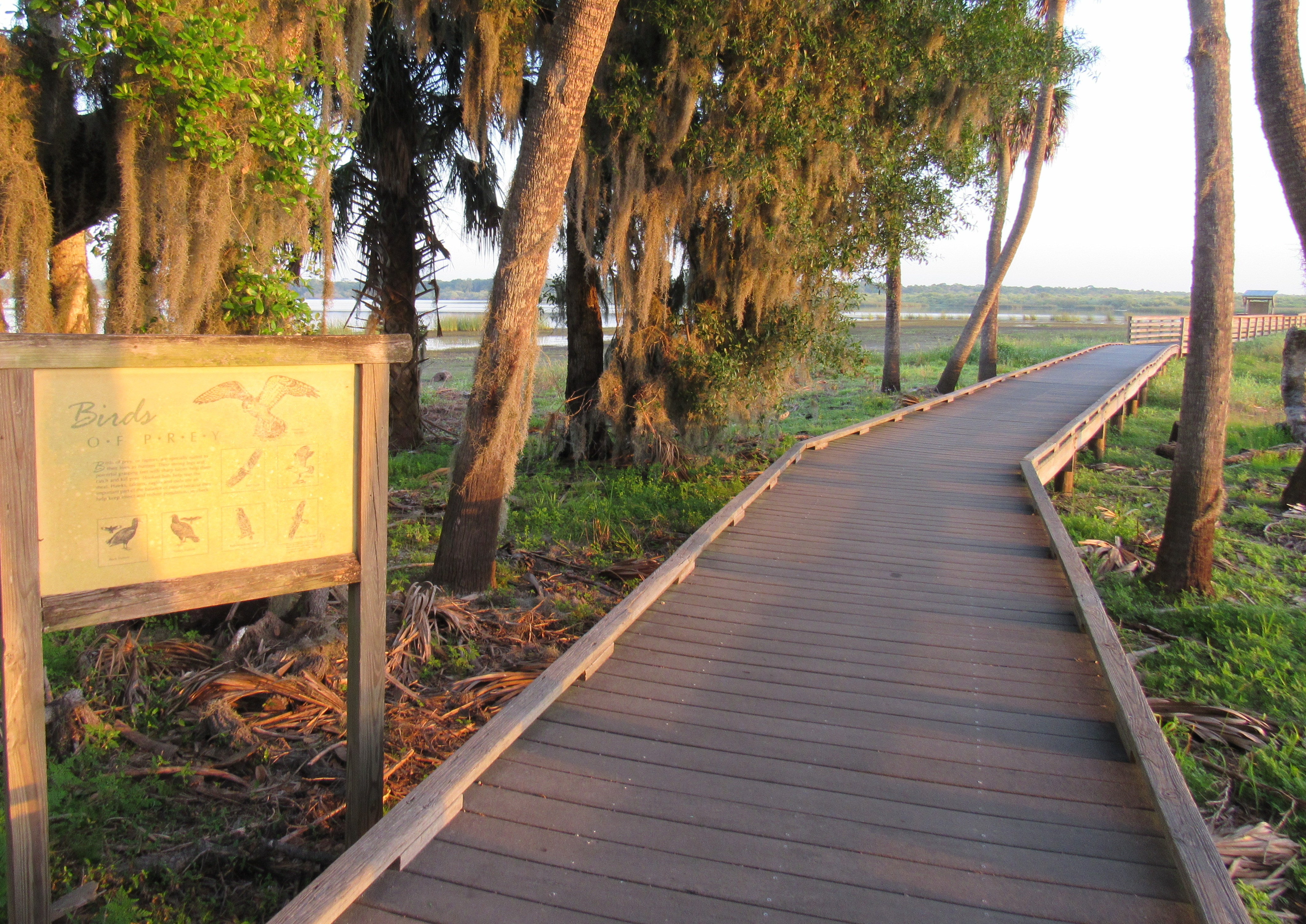 The Birdwalk begins in the hydric hammocks of the Myakka River's floodplain. This area is seasonally under water and populated by trees. Ground foliage grows only during the dry season (approximately November through April). The trees have special adaptations in their roots that allow them to survive in both completely saturated soil and drier soil.
The water locust is a common tree throughout Floridian freshwater hydric hammocks. Water locusts are easily identifiable by their thorny branches. It is a beautiful, native, spindly tree that is cool to look at but not to touch!
As you progress down the Birdwalk, the trees will give way to the marsh floodplain. In this area, all of the vegetation will be submerged during high-water season. The dense grassy patches on the right side of the Birdwalk in the following picture are paragrass. This is an aggressive invader that chokes out native grasses. On the left you can see clumps of softstem bulrush - a native sedge with tall, round, spike-like stems. 
Our park is committed to a habitat restoration project to remove invasive grasses in the Myakka River and floodplains, which will increase biodiversity and improve wildlife viewing opportunities.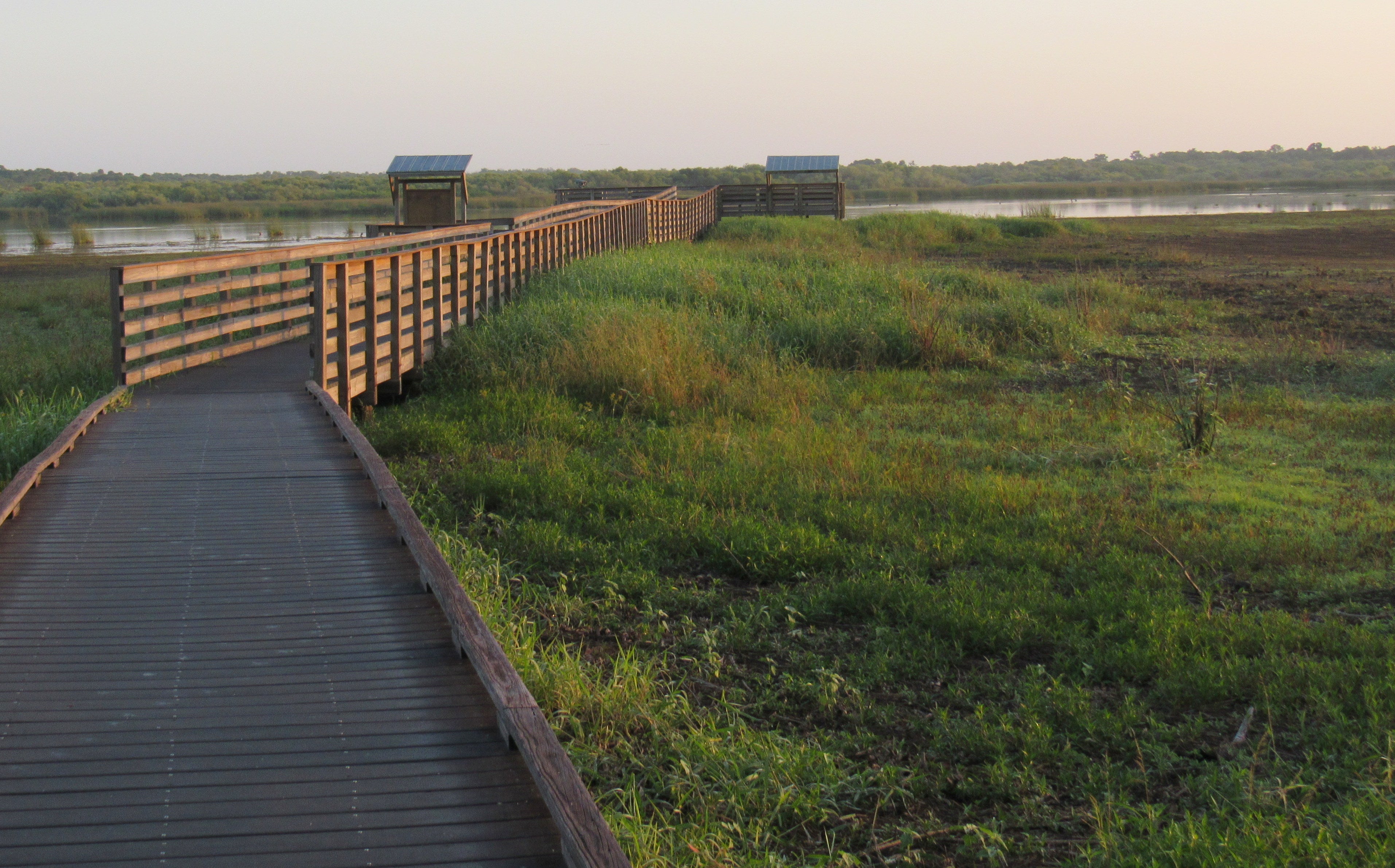 Seating is available halfway down and at the end of the Birdwalk. There are informative signs about common wildlife that help with identifying species. Looking out onto the shallow waters and lake, you have the chance to see herons, egrets, ducks, ibises, cormorants, turkeys, vultures, limpkins, anhingas, roseate spoonbills and an osprey or bald eagle feeding. You may see peninsula cooters, Florida softshells or American alligators sunning themselves on the banks. Anoles, geckos and skinks scamper along the trees, and minnows bottom-feed in the shallows.
The lake is full of fish: Tilapia, bass and catfish are especially popular sights. The best wildlife viewing happens when water levels are lower, usually January through March.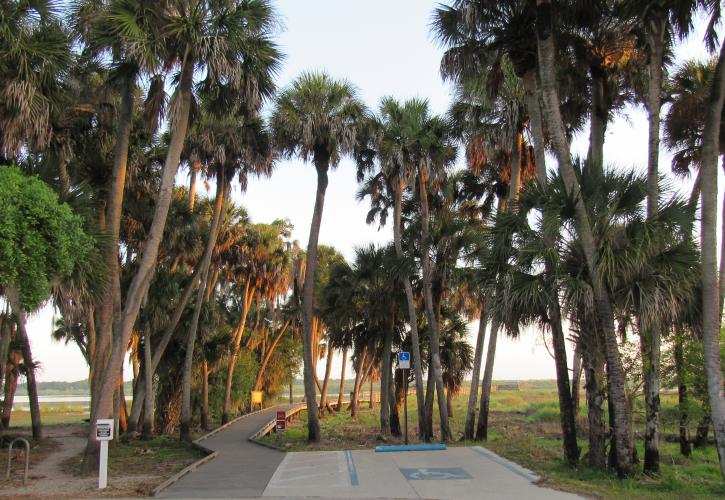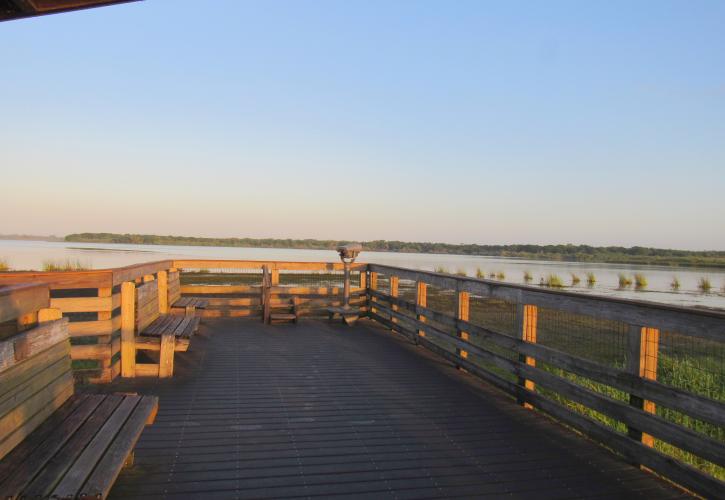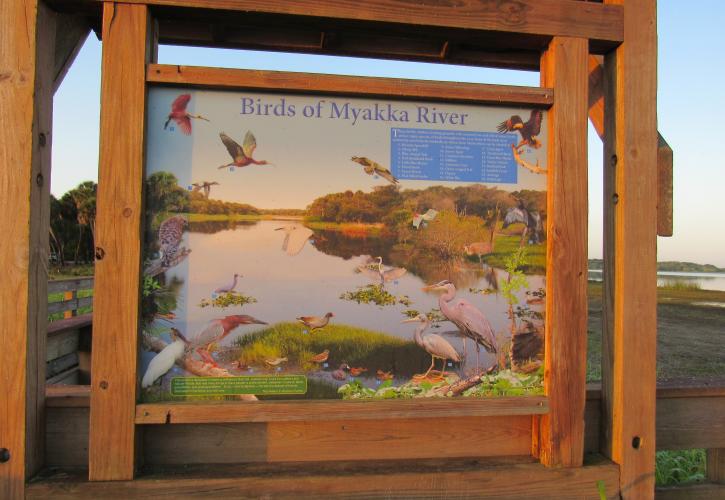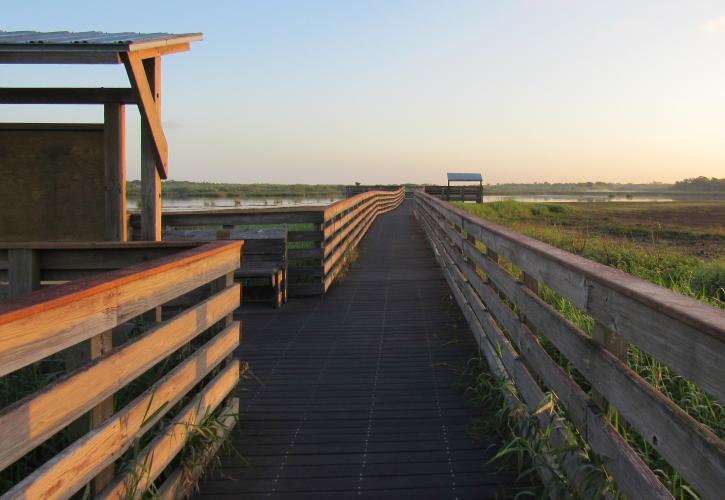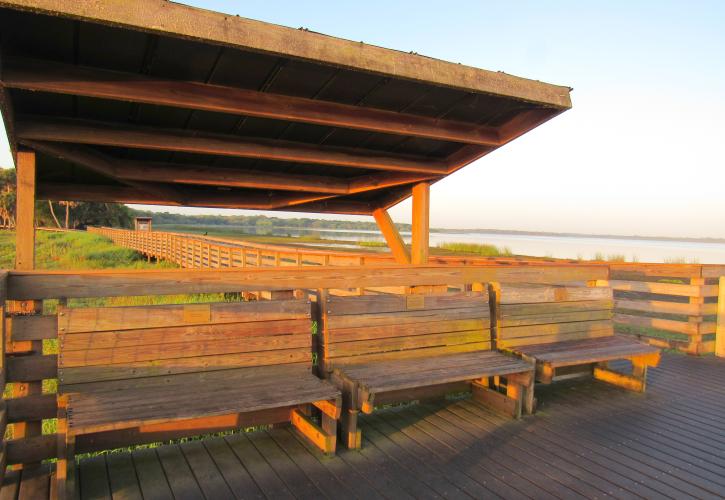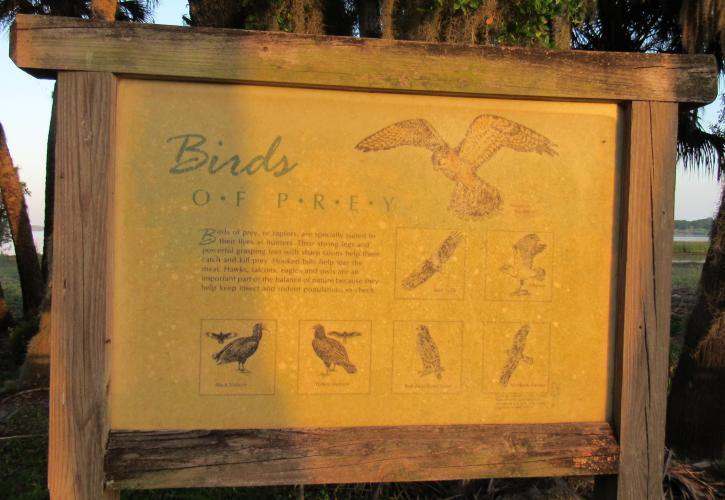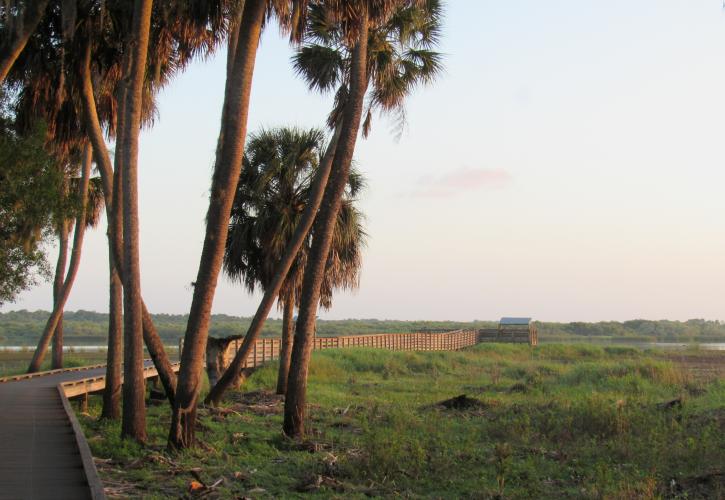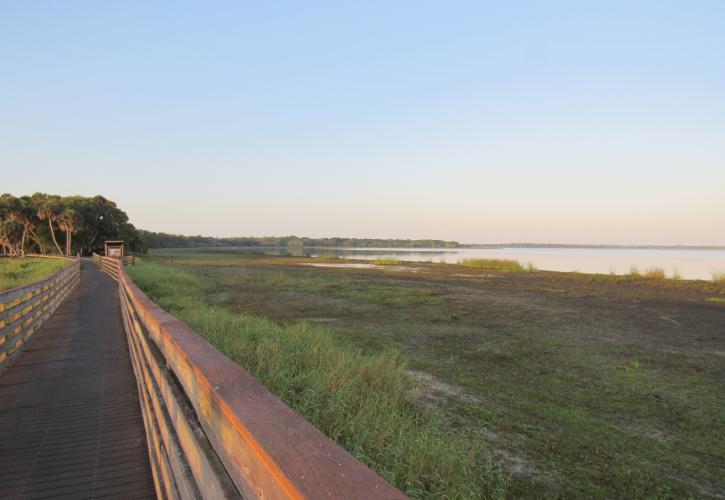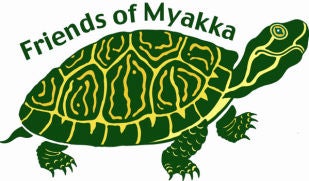 The Friends of Myakka River State Park make the Birdwalk a possibility. They continually support projects to aid the health of ecosystems and educational opportunities for visitors. They provide funding to maintain the structure as well as make and print educational signs about the wildlife.
You can learn more about the friends and their projects and how you can help their mission on the friends' website. Please consider supporting this organization and all of the wonderful things they do.