Non-Potable Water
Effective May 11, 2023: Drinking water is temporarily unavailable at Myakka River State Park. Please remember to bring your own water. Bottled water is also available at no cost at the ranger station from 8 a.m. to sunset.
Low Water Levels - No Boat Tours
Due to seasonally dry conditions, water levels are very low in the lake and river areas. Boat tours are not running. The boat ramp is closed to trailer-launched vessels. Sections of the river may require portage for paddlers. Please call the ranger station at 941-361-6511 for details.
Rustic Modernity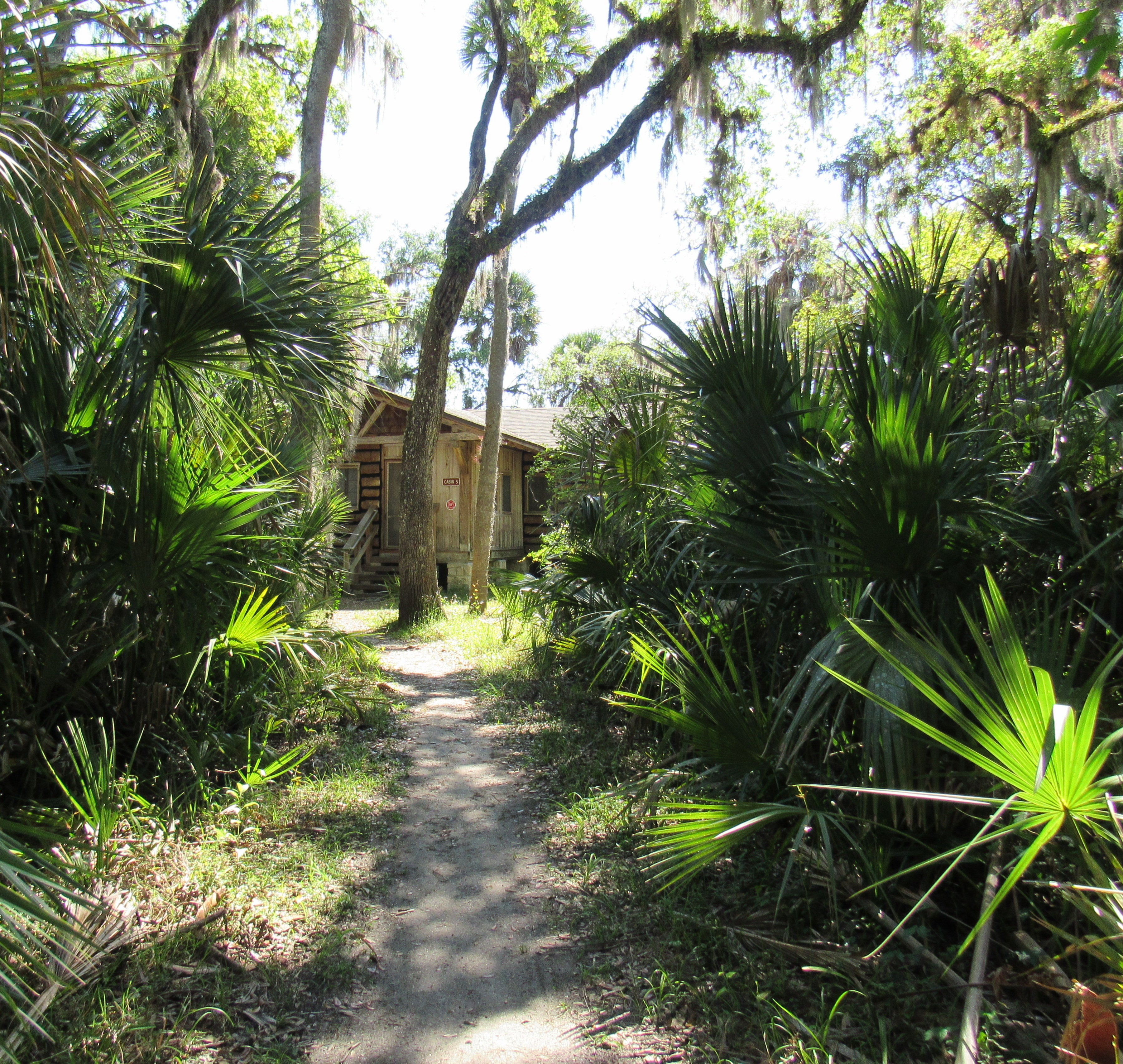 The men of the Civilian Conservation Corps (CCC) built five log cabins in the 1930s. They are made from palm logs grown in the park and blend in with their natural surroundings. They were chinked with tar and sawdust, creating the canonical "park look."
This architectural style was intentional, and it has been replicated in parks across the country since the era of the CCC. The cabins were originally employee residences, but they have been updated to accommodate overnight visitors. These small abodes provide a comfortable blend of rustic camping and modern-day convenience. 
Take a break physically and mentally as you journey through the Floridian oak/palm hammock to reach your cabin. This ecosystem provides shade, protection and nutrition to a variety of wildlife. Immerse yourself in the calls of sparrows and the gentle trickle of the river.
The Wild and Scenic Myakka River flows behind the cabins, inviting a variety of birds and aquatic creatures to find food and habitat. Bring your camera to capture great blue herons wading and fishing or bright white ibises pecking in the water. Look up to see vultures, osprey, red-shouldered hawks or bald eagles soaring in the bright blue sky. 
The love of wilderness is more than a hunger for what is always beyond reach; it is also an expression of loyalty to the earth, the earth which bore us and sustains us, the only paradise we shall ever know, the only paradise we ever need, if only we had the eyes to see.
Cabin Photo Gallery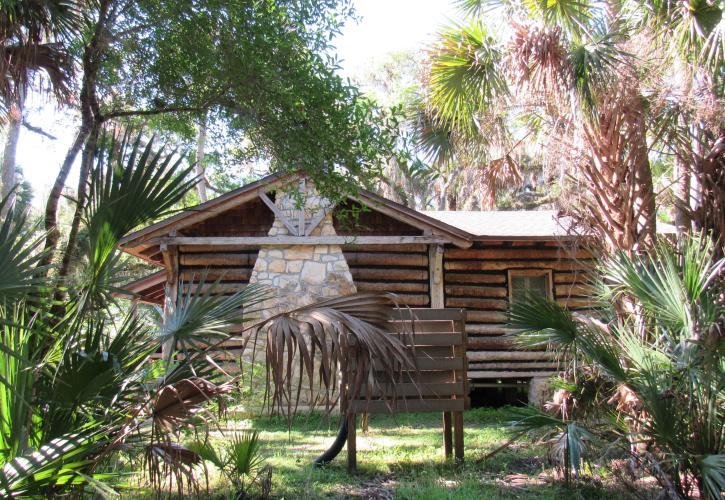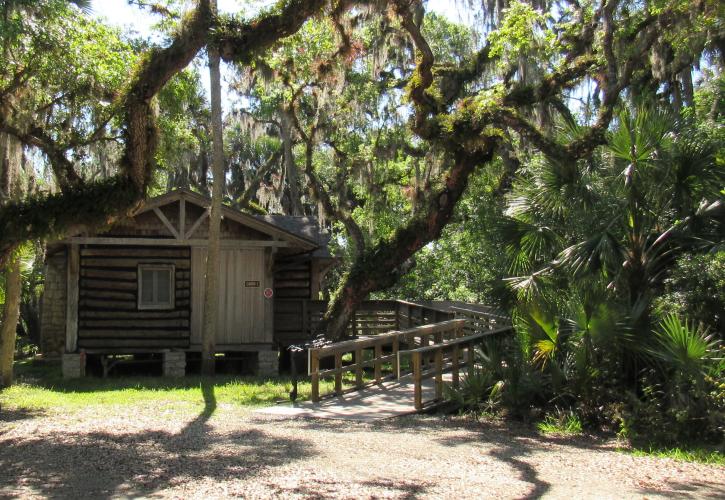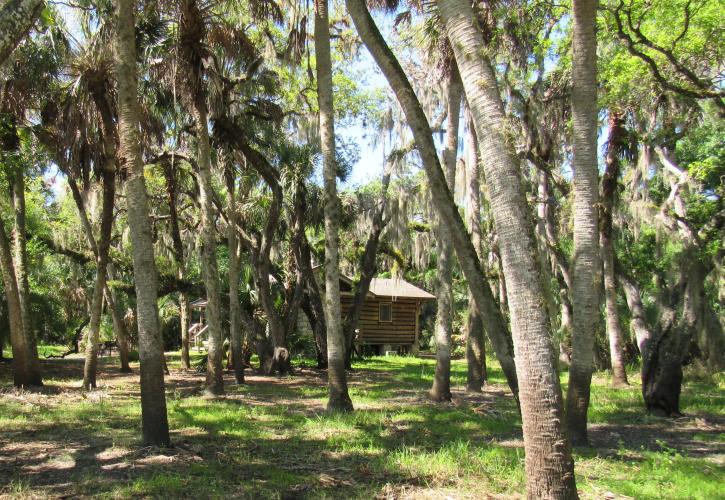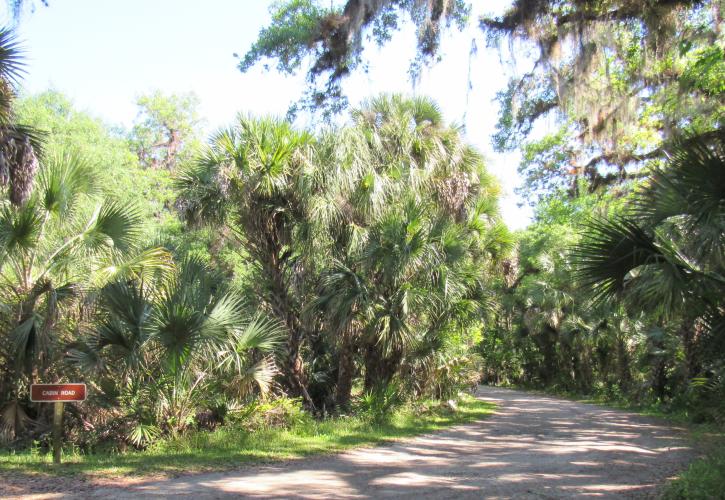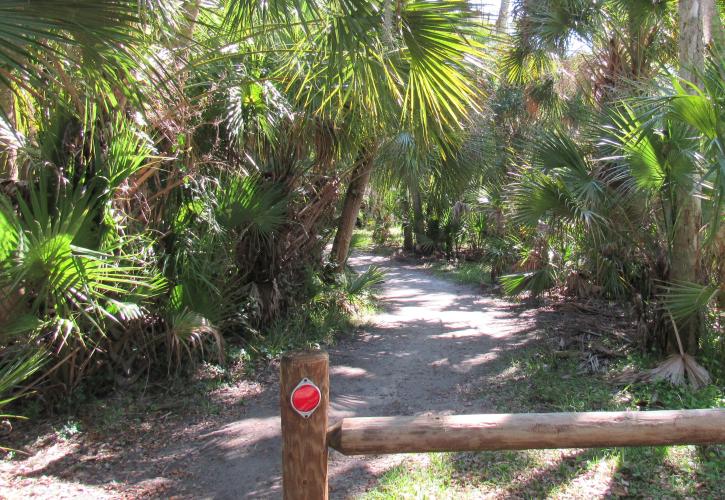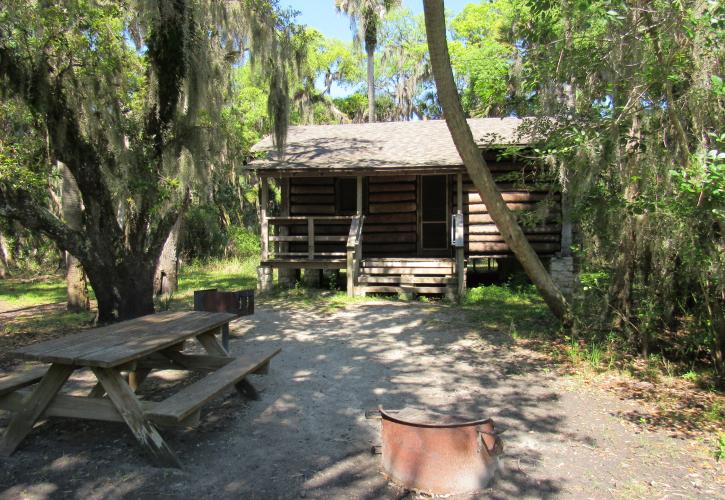 Amenities
Basic amenities are provided to enhance your stay at a cabin. The cabins have indoor plumbing (toilet and shower), a stove and oven, microwave, refrigerator, coffee pot, two double beds with linens, a pull-out couch, a dining table, fireplace and a heater/air conditioner. Basic kitchen utensils are provided. The linens provided include washcloths, towels, sheets, pillowcases and bed blankets.
Step outside to enjoy an elevated charcoal grill and fire pit as well as a picnic table on which to enjoy your fresh, fire-cooked food.
Charcoal and firewood are not provided; please make arrangements to bring your own or purchase from the Outpost within the park.
Outdoor amenities may not be accessible in the summer due to high water levels.
Toiletries and soap are not provided. 
Cabin Amenities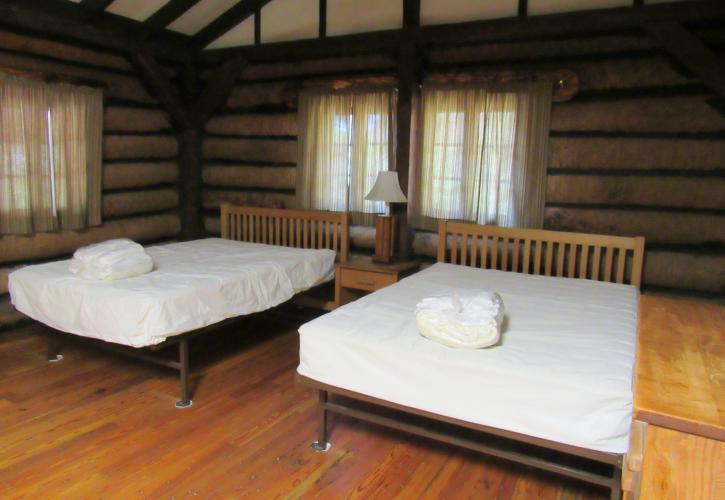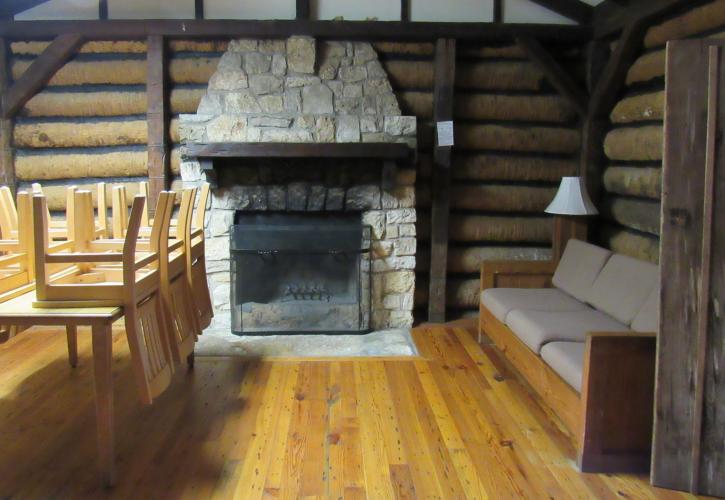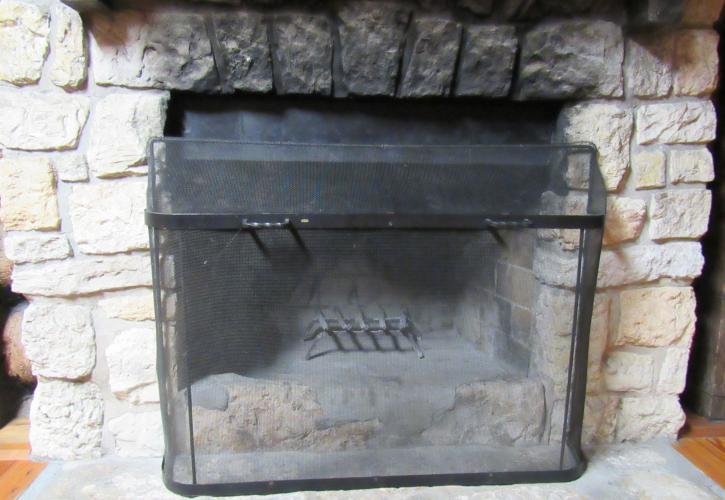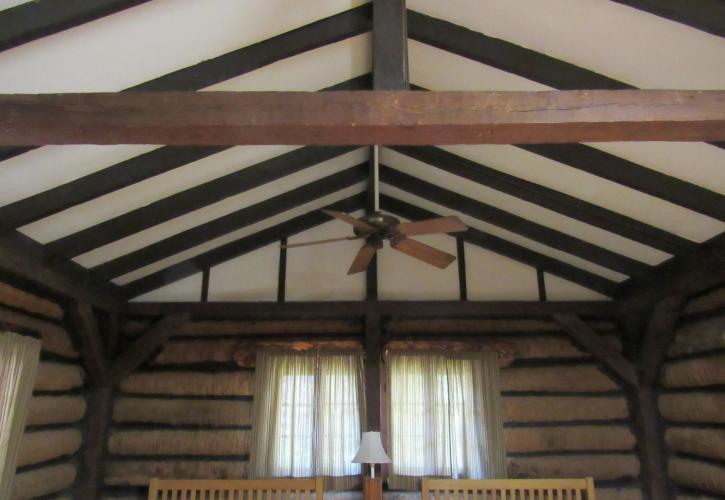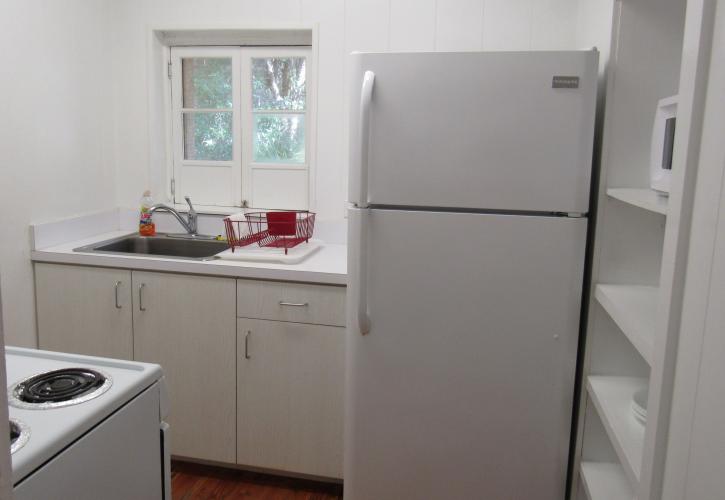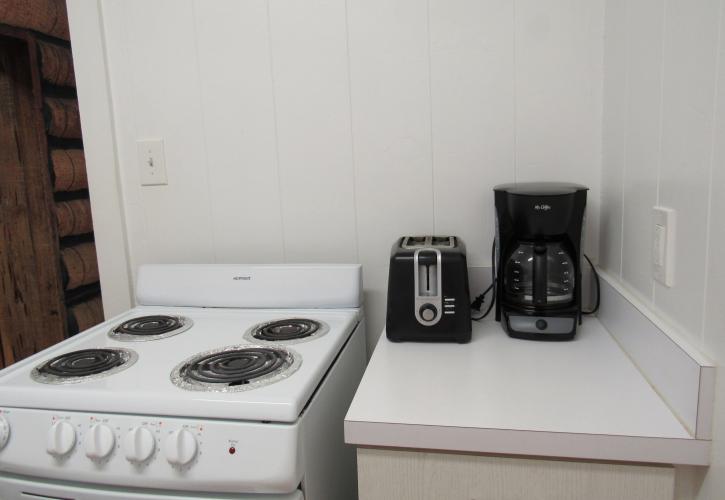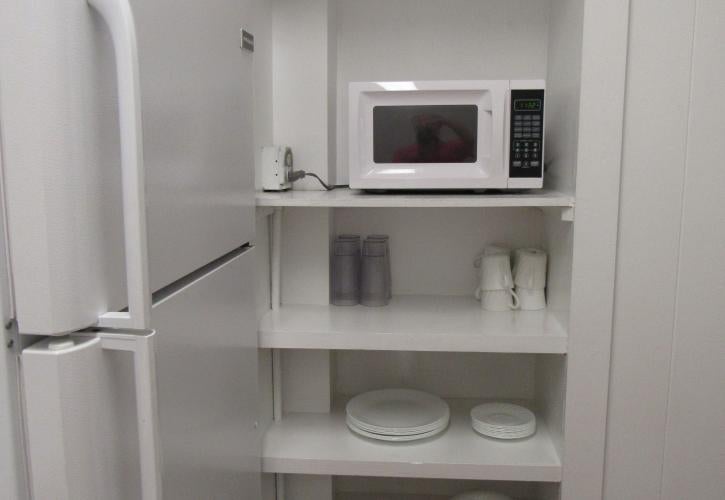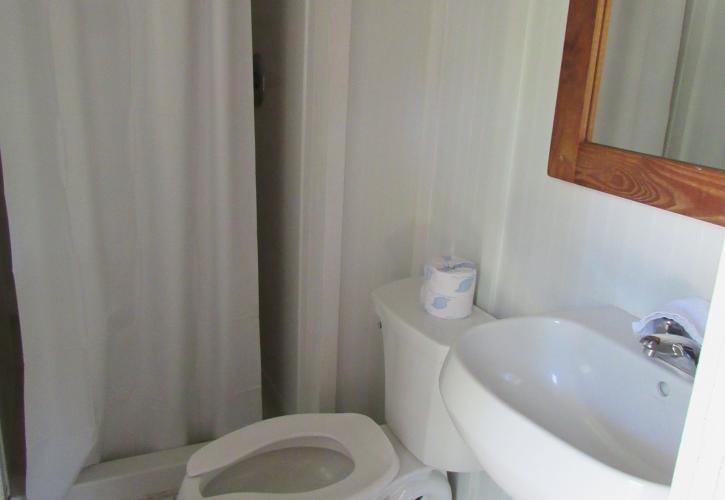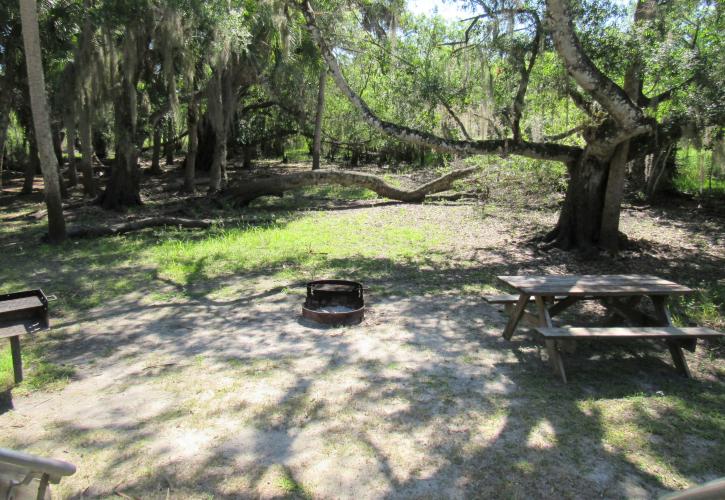 Reservations
Our five cabins are very popular with guests, especially on weekends, holidays and during season (approximately November through April). 
For reservations, visit the Florida State Parks reservations website or call 800-326-3521 or TDD 888-433-0287.
Cabin reservations become available 11 months in advance at 8 a.m. and are made on a first-come, first-served basis.