Non-Potable Water
Effective May 11, 2023: Drinking water is temporarily unavailable at Myakka River State Park. Please remember to bring your own water. Bottled water is also available at no cost at the ranger station from 8 a.m. to sunset.
Hurricane Ian Update
Effective Jan. 3: Myakka River State Park is open for day use and camping. Some areas remain closed, so please adhere to all posted signs and avoid closed areas. For additional information please contact the park ranger station.
Low Water Levels - No Boat Tours
Due to seasonally dry conditions, water levels are very low in the lake and river areas. Boat tours are not running. The boat ramp is closed to trailer-launched vessels. Sections of the river may require portage for paddlers. Please call the ranger station at 941-361-6511 for details.
Pavilion Descriptions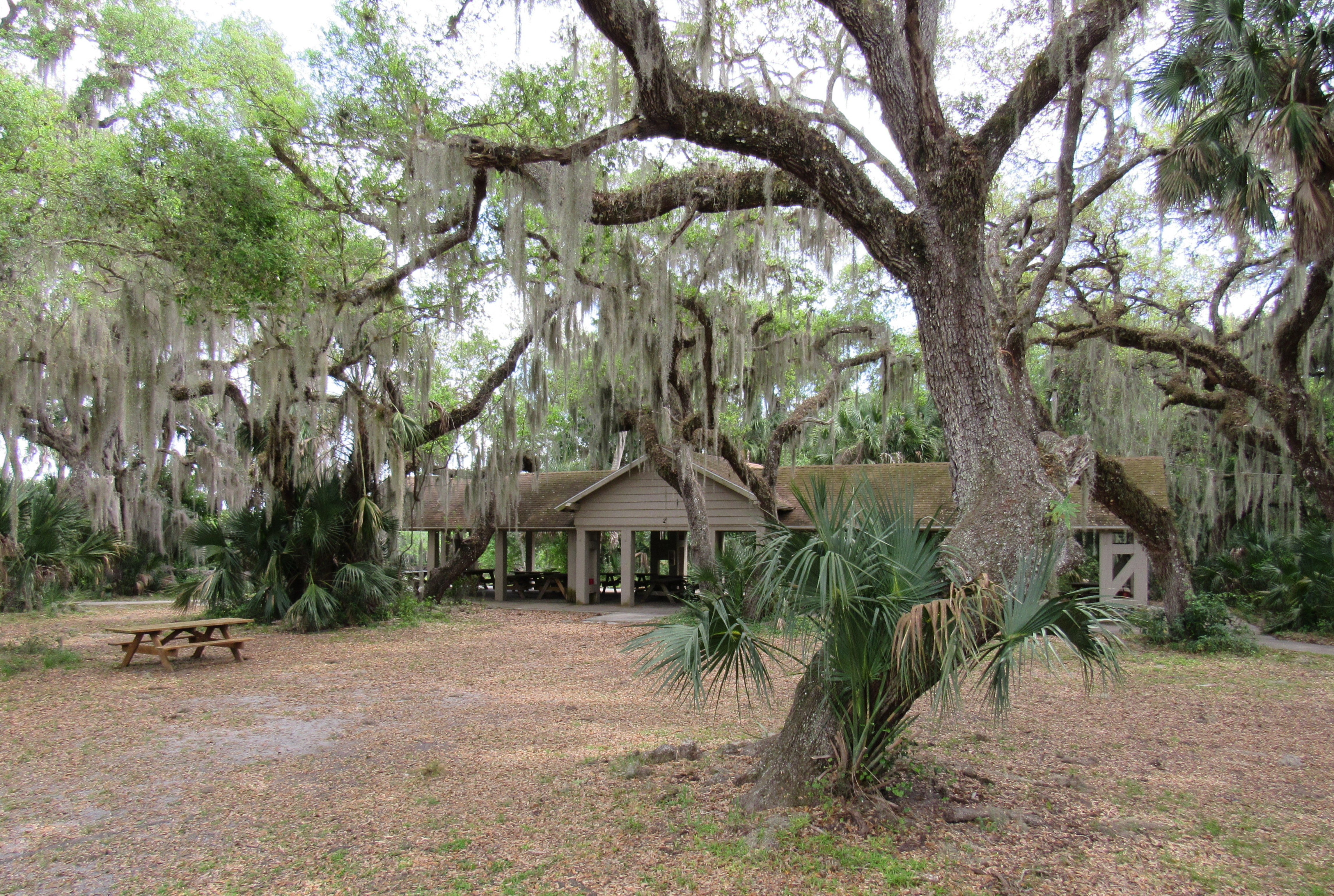 South Pavilion
$80, plus tax, per day
Max Capacity: 110 people
The South Pavilion is Myakka's largest pavilion. It was built by the Civilian Conservation Corps in the late 1930s.
The pavilion is located near the park entrance from State Road 72. It has a covered seating area (with picnic tables and a charcoal grill), bathrooms, a stage, a large field, a playground, electrical outlets, water fountains and a large stone grill.
The Myakka River runs behind the pavilion, providing wonderful wildlife viewing and photography opportunities. 
South Pavilion Features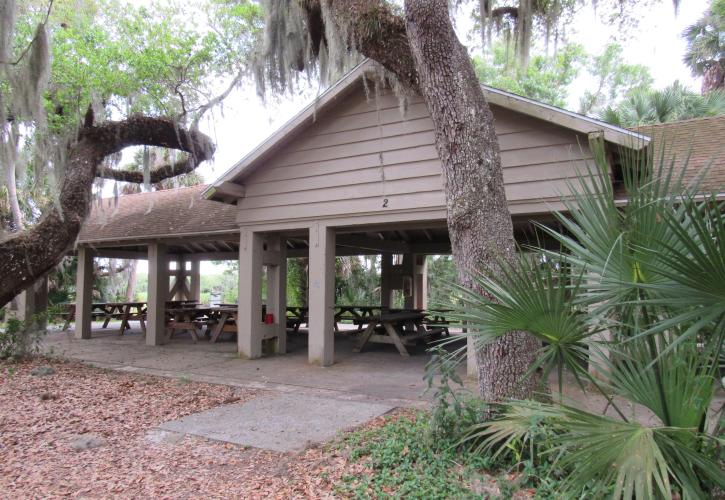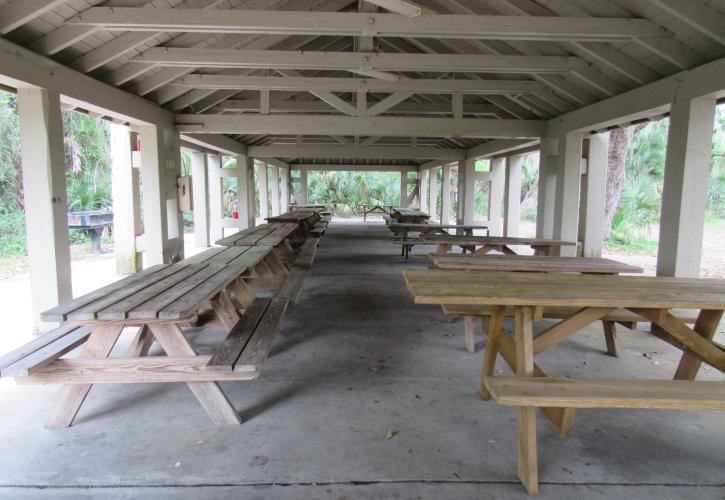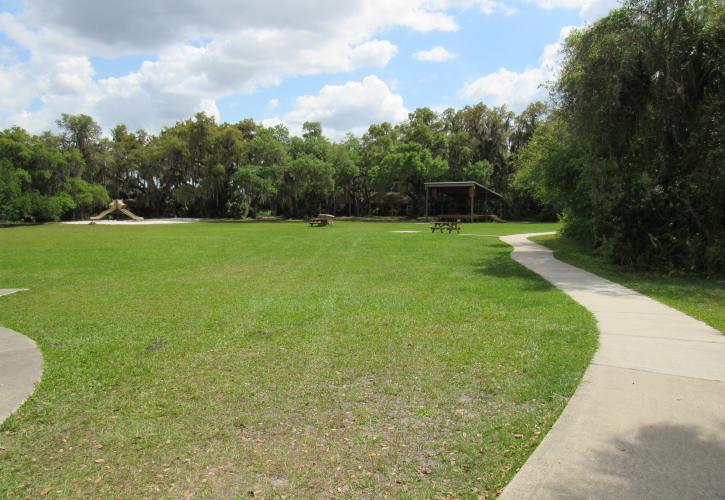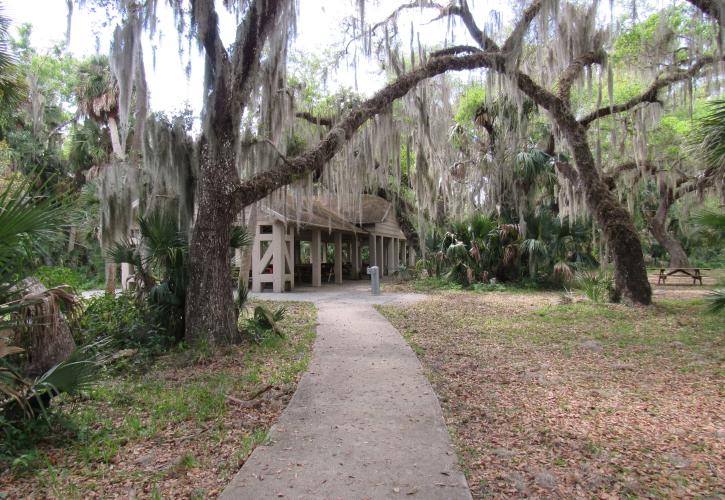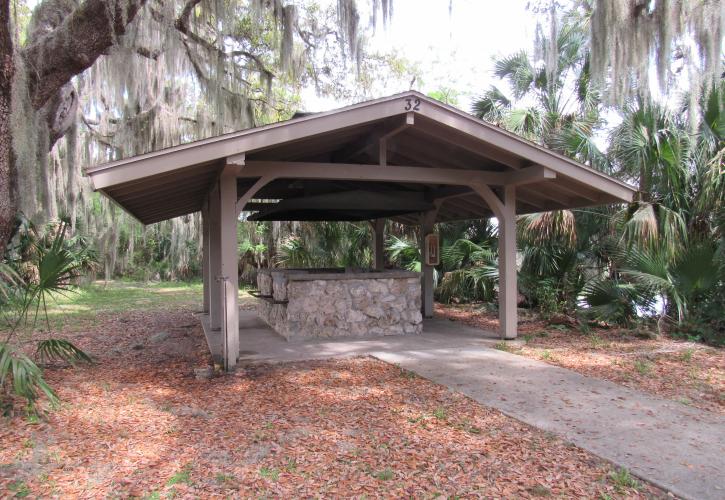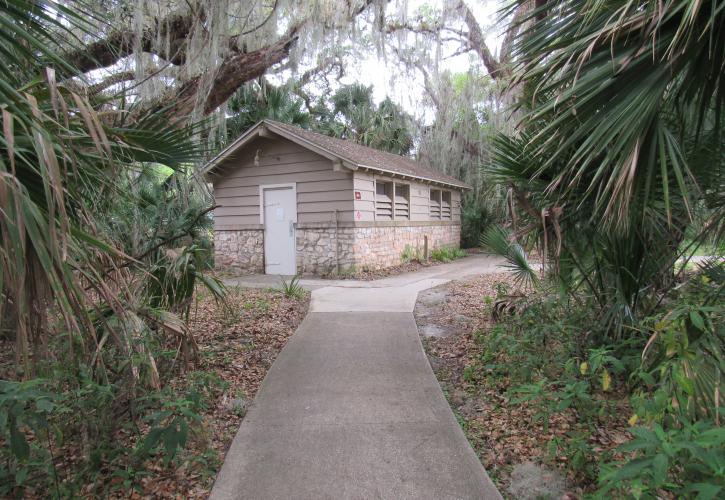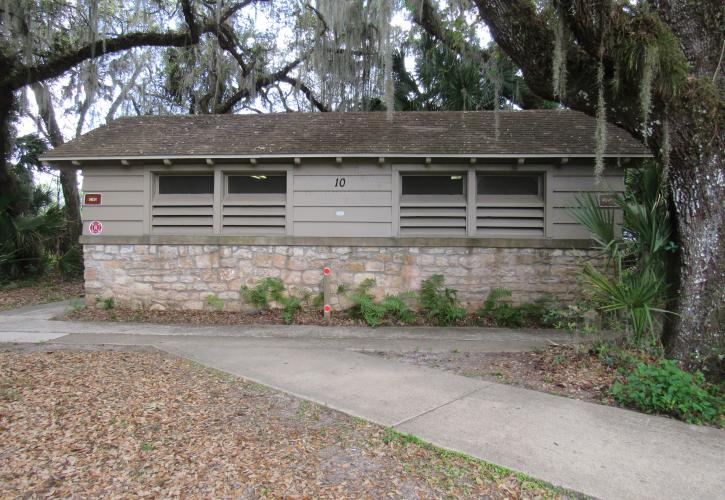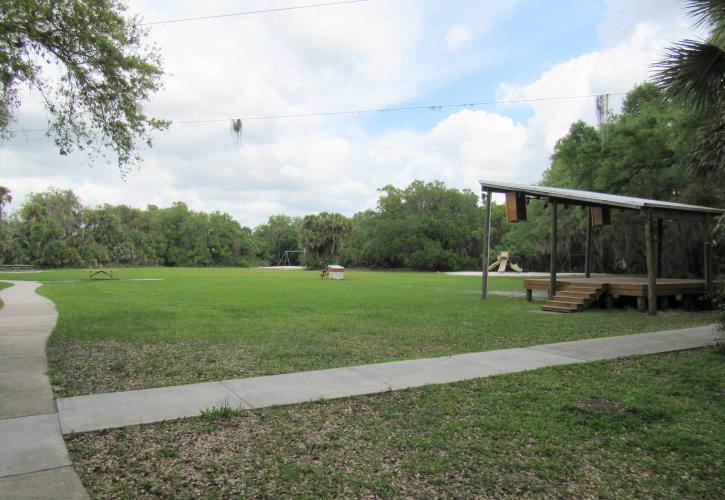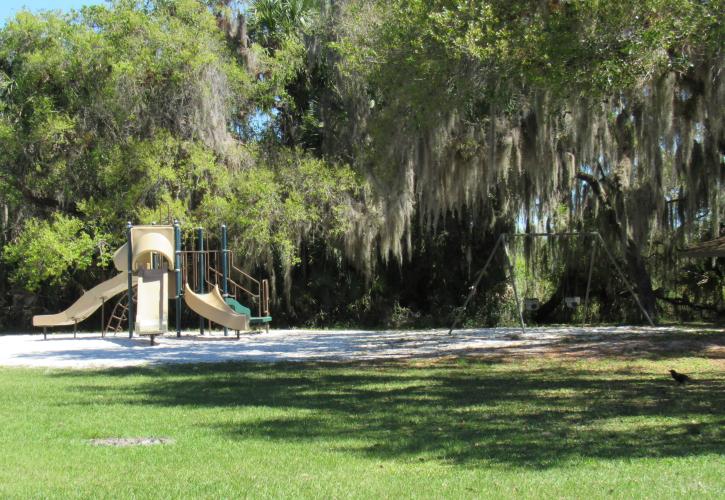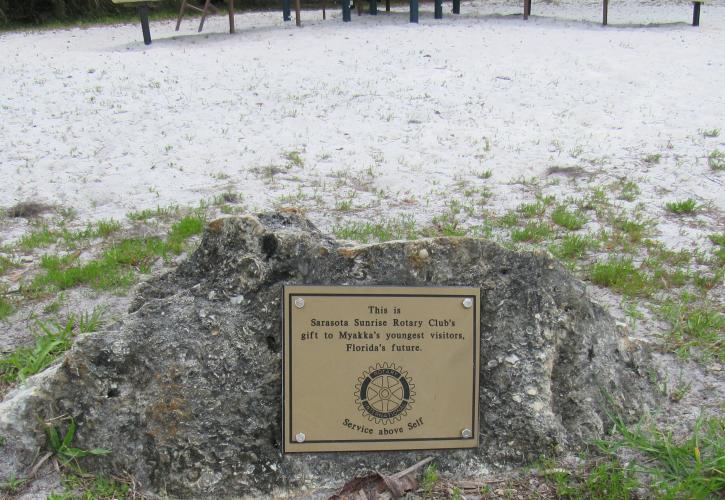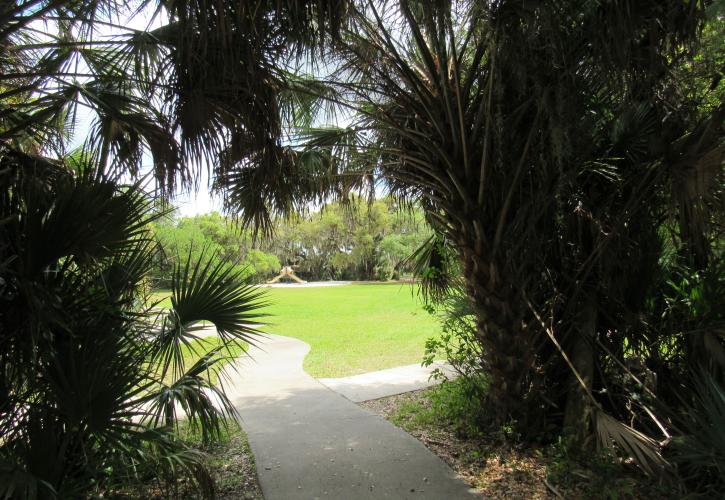 Log Pavilion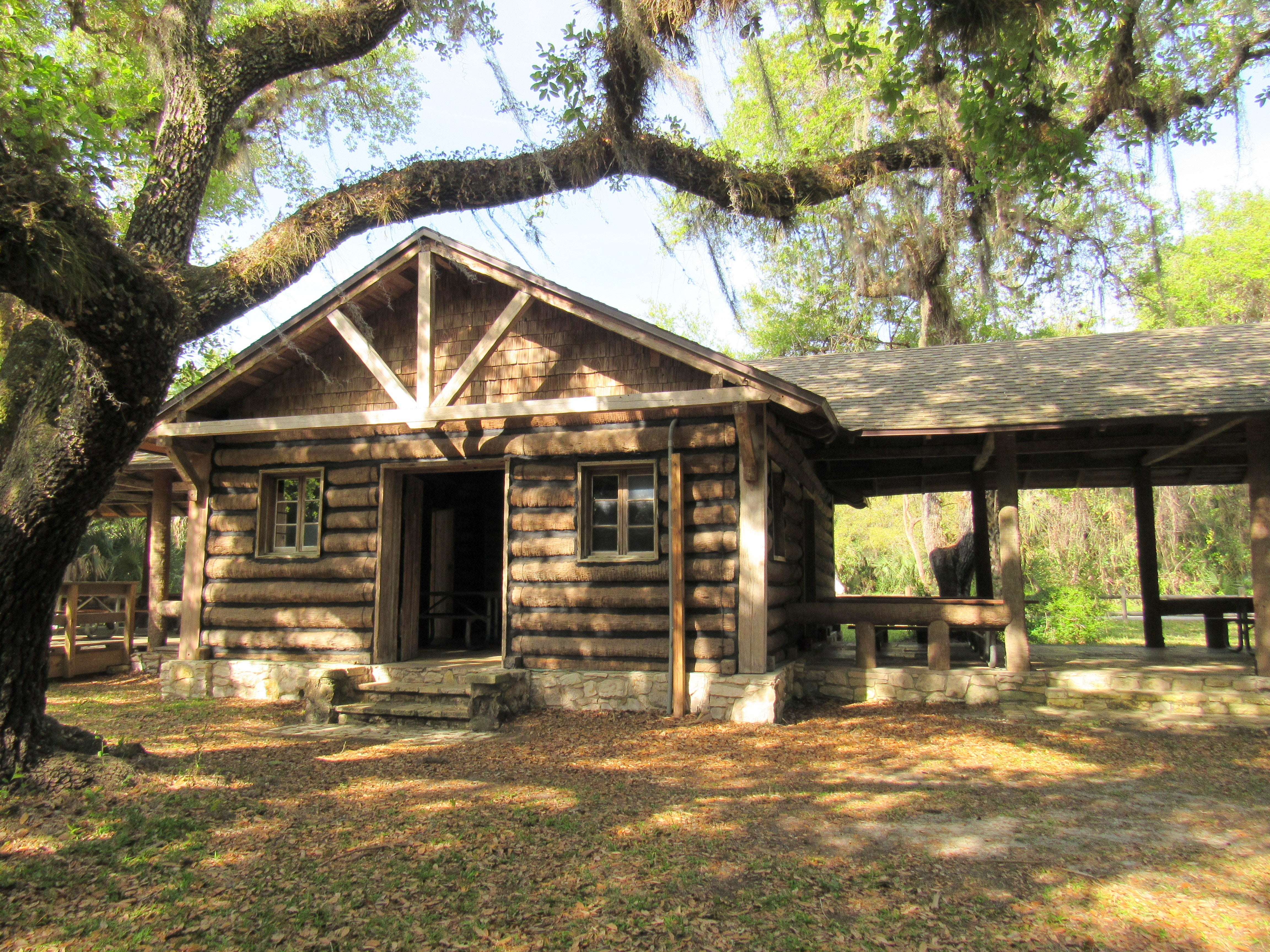 $80, plus tax, per day
Max Capacity: 60 people
The Log Pavilion epitomizes Myakka's rustic charm. It centers around a walled area with lighting, fans and a hand-built stone fireplace. Roofed extensions spread out on each side of the walled area, providing shaded outdoor seating.
This pavilion was built by the Civilian Conservation Corps with hand-cut Cabbage Palms from Myakka River State Park. It has been painstakingly maintained with the woods and construction methods true to its original build, preserving its a historical value.
Behind the pavilion, a small grassy area shaded by a Live Oak and surrounding trees gives way to the Wild and Scenic Myakka River, completing the picturesque perfection of this pavilion. This pavilion has a palm-log bathroom nearby, as well as small charcoal grills, electrical outlet and water fountains. 
Log Pavilion Features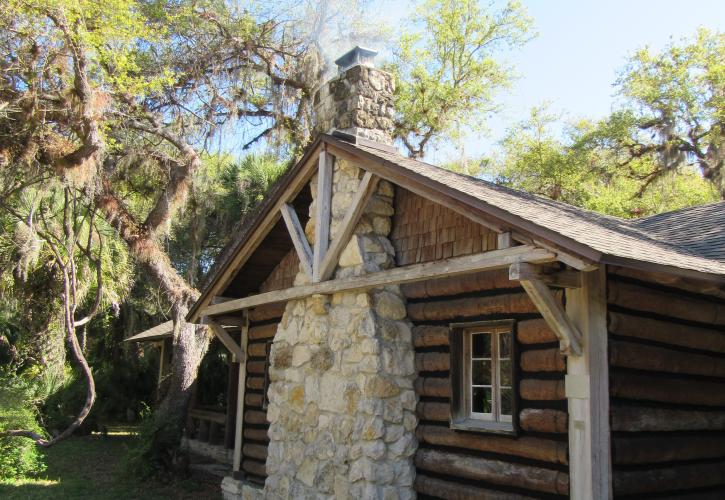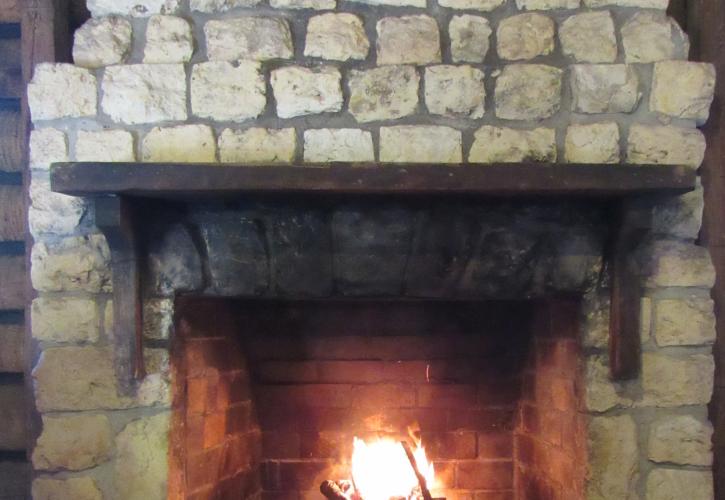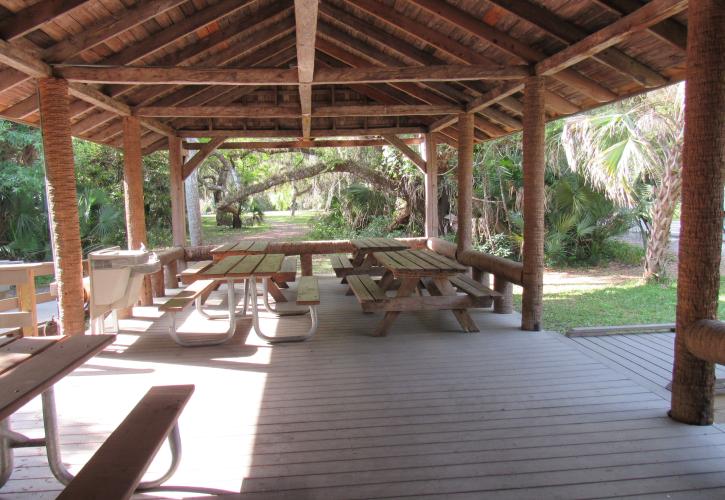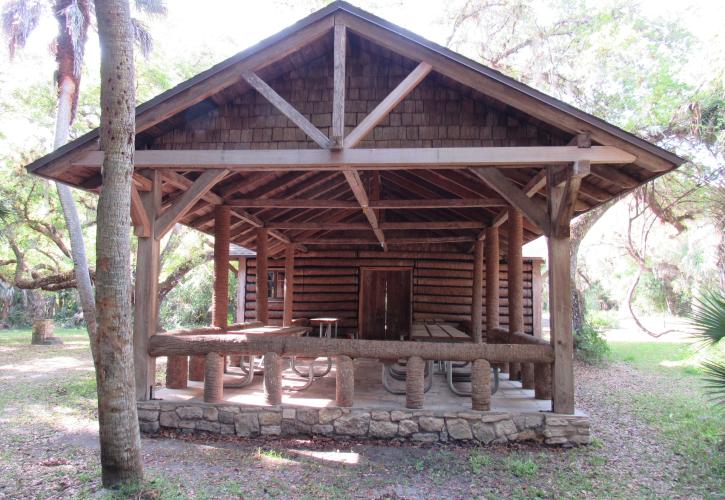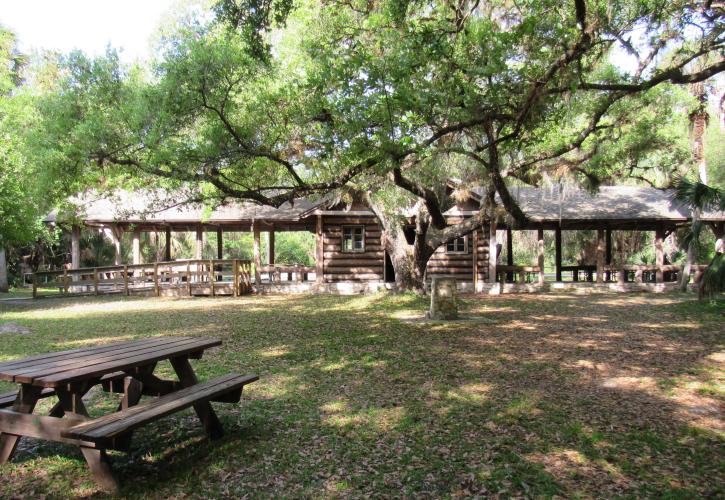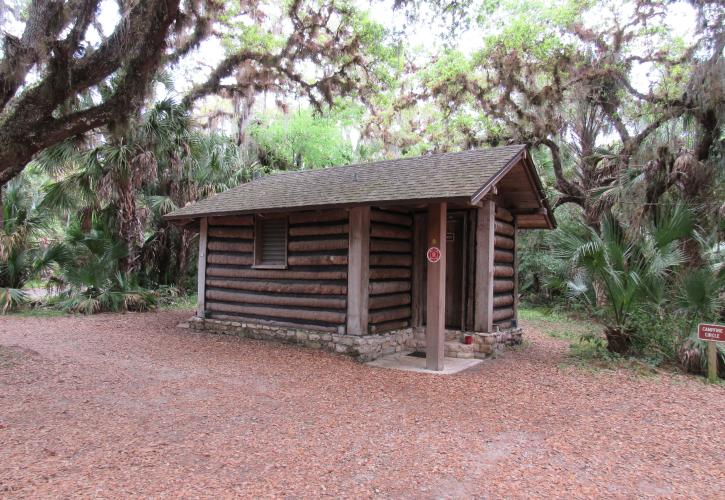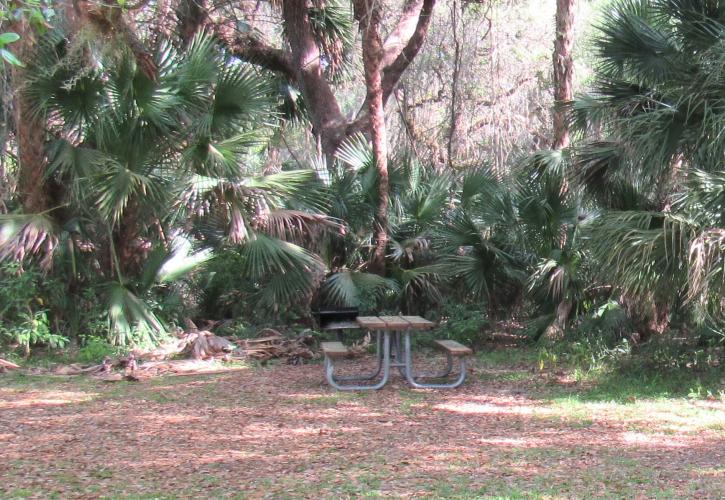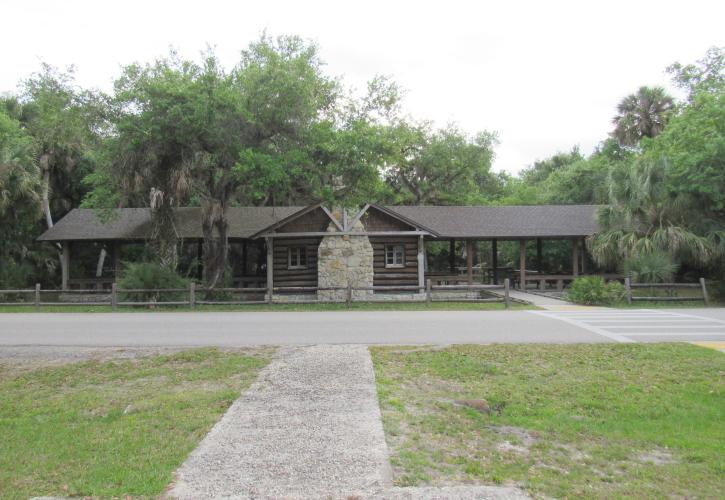 Lake Pavilion
$40, plus tax, per day
Max Capacity: 40 people
The Lake Pavilion is a pleasant 3-mile drive into the park. It is next to the concessionaires, perfect for groups going on wildlife tours or are being catered by the Pink Gator Cafe. It is close to the Upper Myakka Lake/the weir and tucked into a hammock, making for great wildlife viewing opportunities.
The Lake Pavilion has a grill, but it does not have water fountains or electrical outlets. There is a nearby bathroom shared with concession visitors. 
Lake Pavilion Features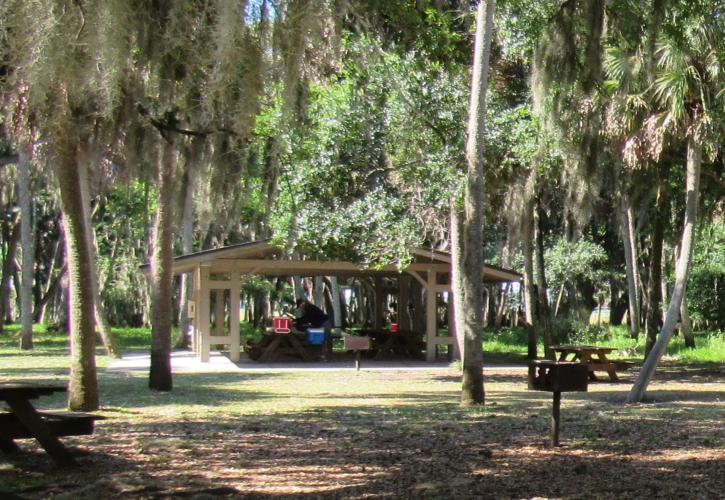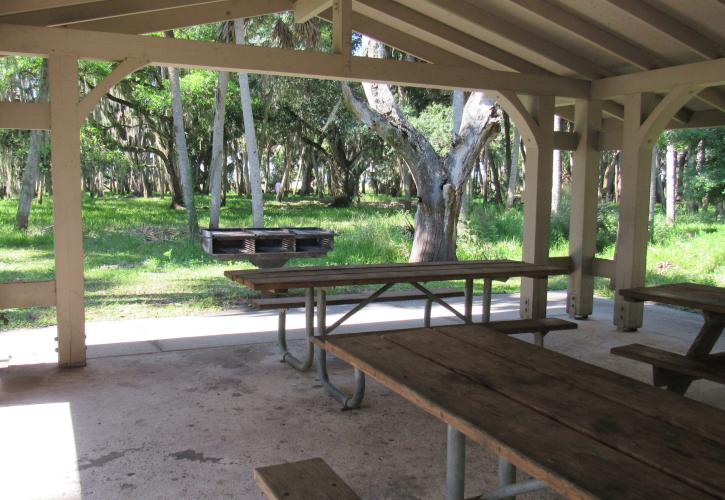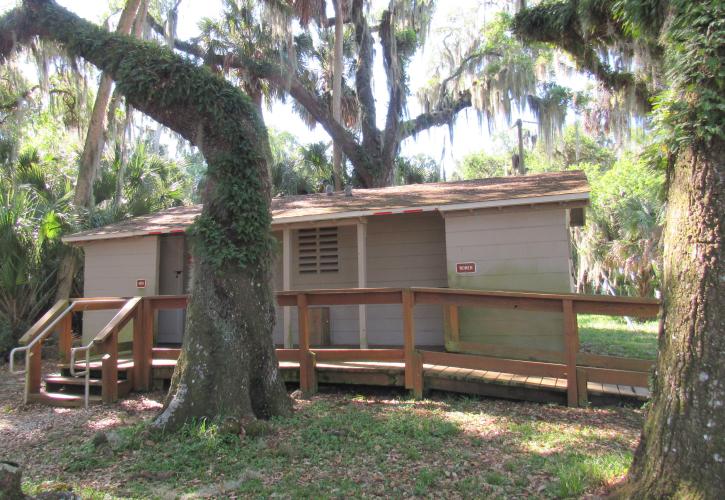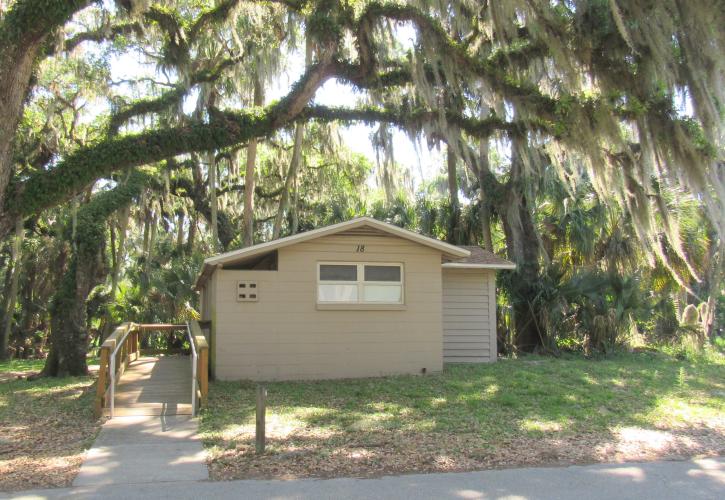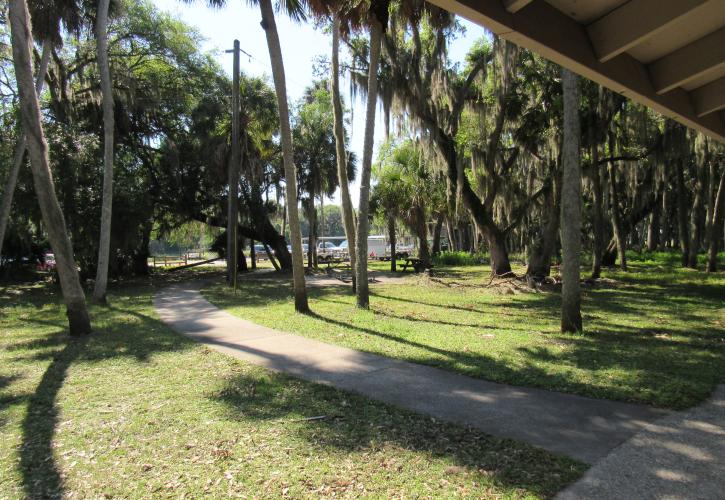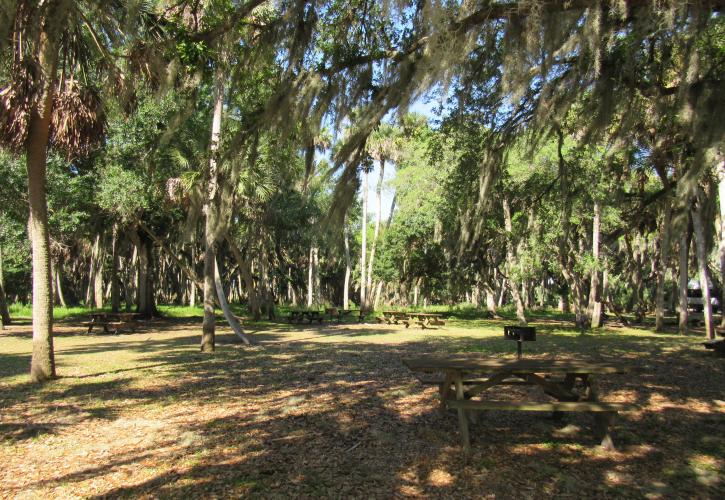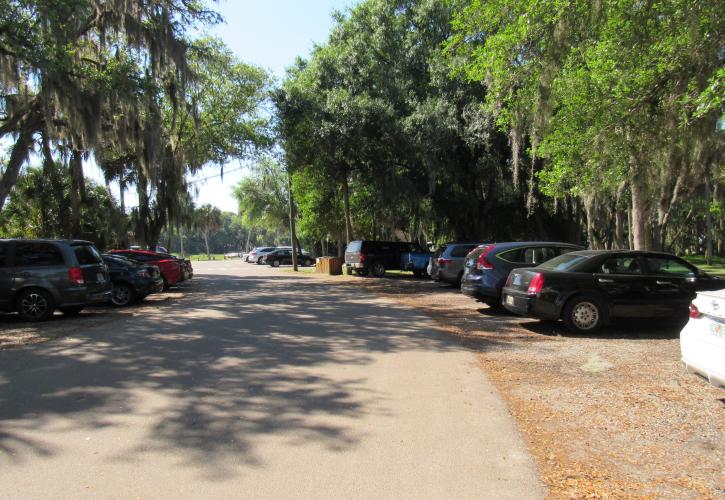 The Lake Pavilion shares a parking lot with the concession.
Close
Information
Clay Gully Pavilion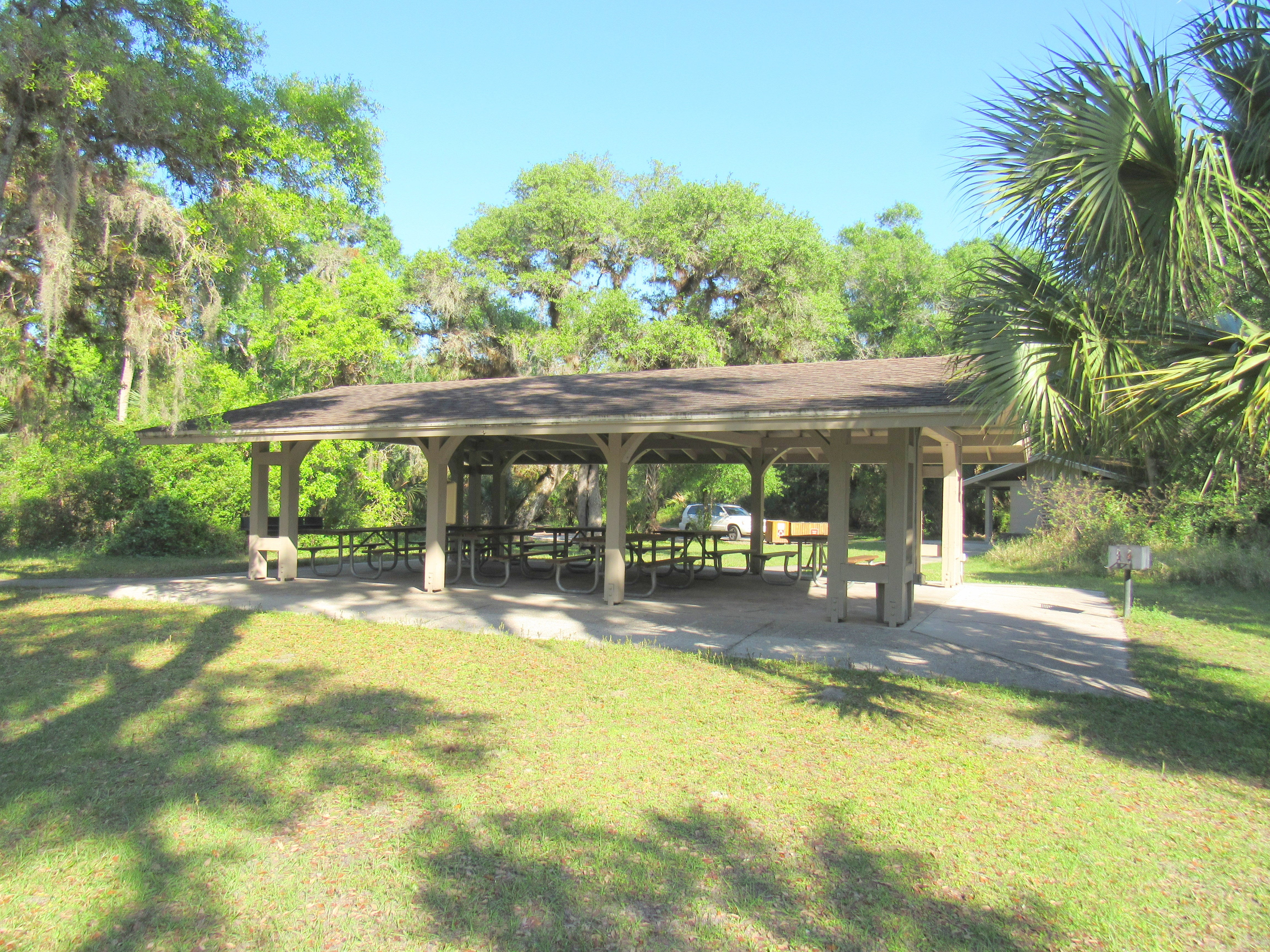 $40, plus tax, per day
Max Capacity: 40 people
The Clay Gully Pavilion is tucked into the woods on the north side of the park. Bathrooms, a small playground, grills, and open grassy area are nearby. There is access to a short trail that meanders along the gully.
The Clay Gully Pavilion is great for smaller groups desiring more isolation from park activity. It has water fountains and electrical outlets. 
Clay Gully Pavilion Features