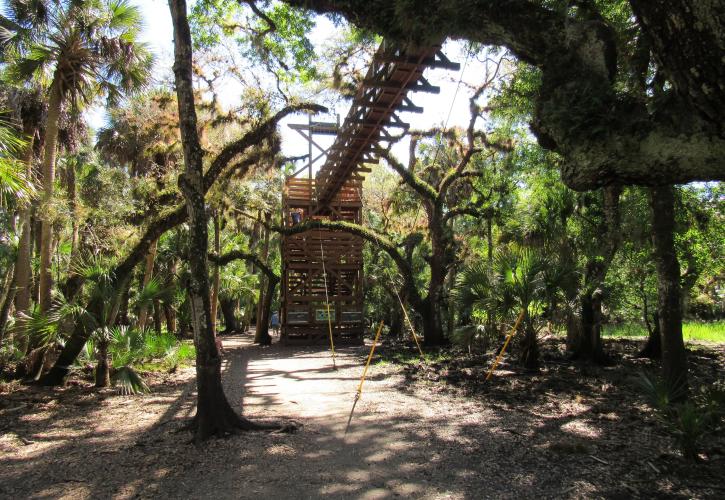 A few hundred yards into the woods, the canopy walkway emerges! The small tower (pictured here) is the best place to start your adventure. 
Close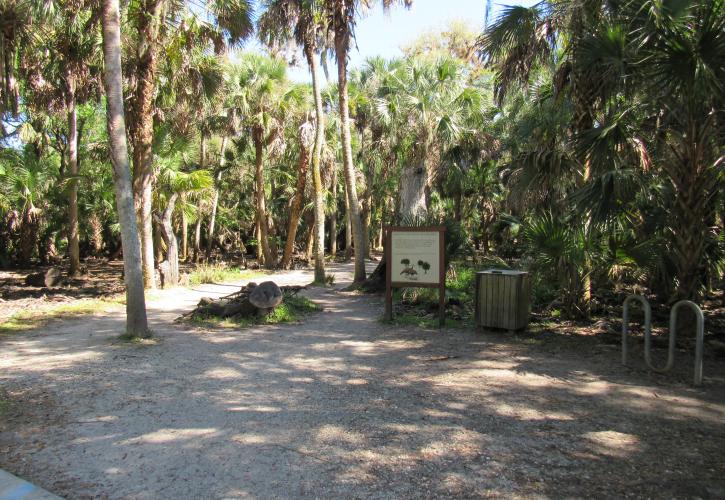 A neat trail leads visitors to the Canopy Walkway. The complete William Boylston Nature Trail is a wonderful 0.8-mile walk. However, visitors can take the "short way," a few hundred yards that leads right to the Canopy Walkway.
Close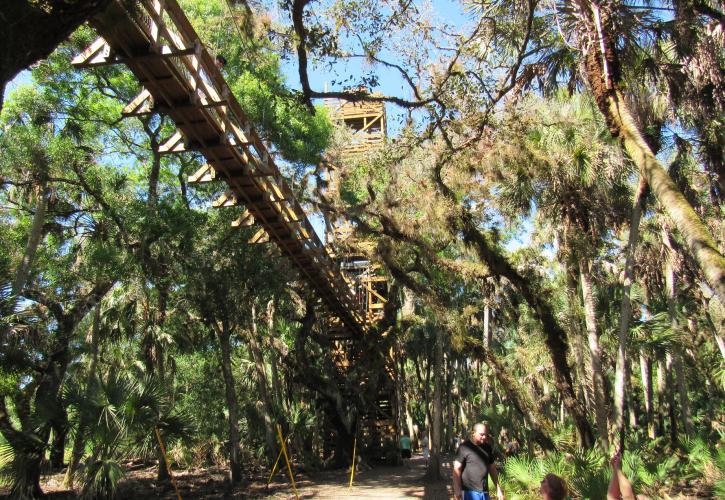 Tucked into the woods, the Canopy Walkway has two towers connected by a 100-foot suspension bridge. This picture was taken near the smaller tower, looking up at the bridge and taller tower. 
Close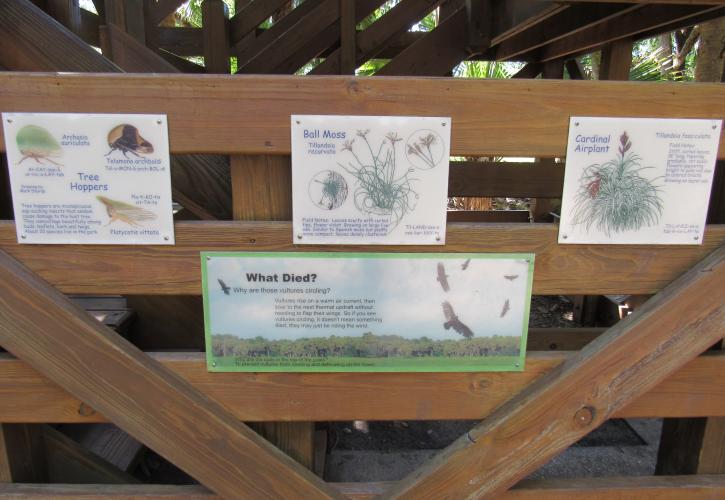 The Canopy Walkway is as educational as it is recreational. Signs provide guides and information about the wildlife visible from the structure. 
Close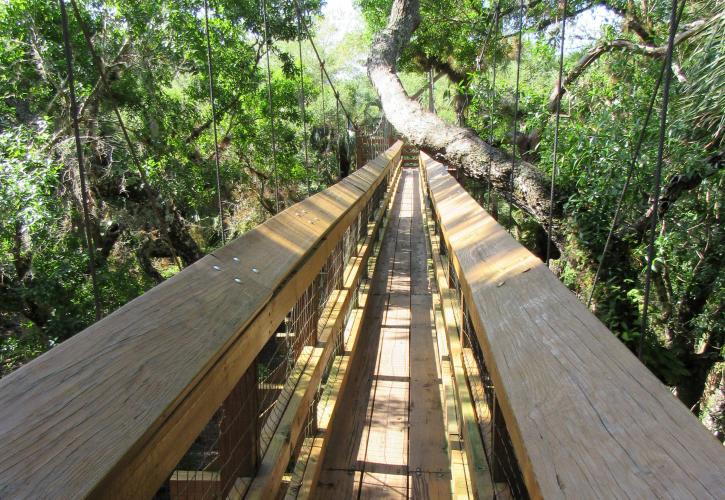 The 100-foot suspension walkway immerses visitors within the tree canopy.
Close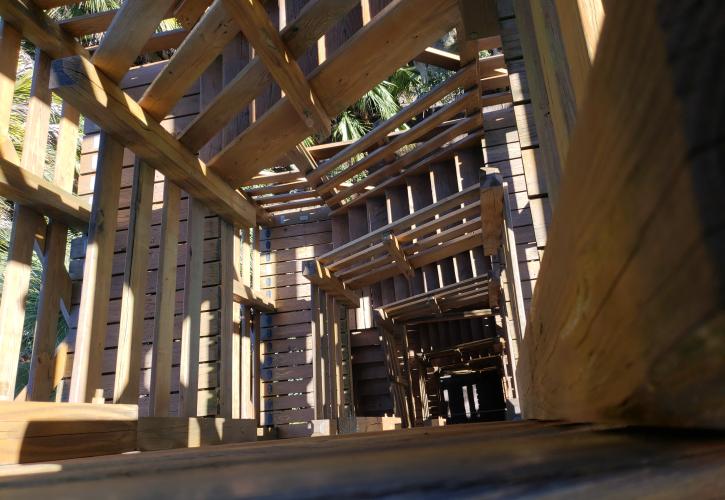 Be ready for steps! The tall tower is 112 steps to reach the top.
Close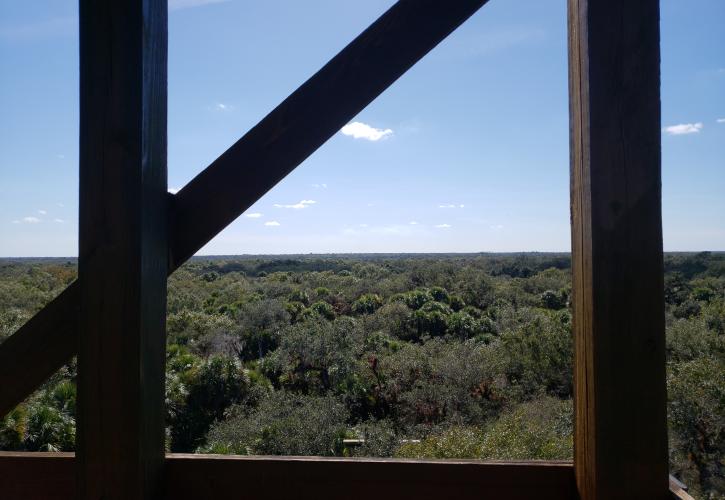 Tantalizing panoramas of the treetops can be seen on the journey up the Canopy Walkway towers.
Close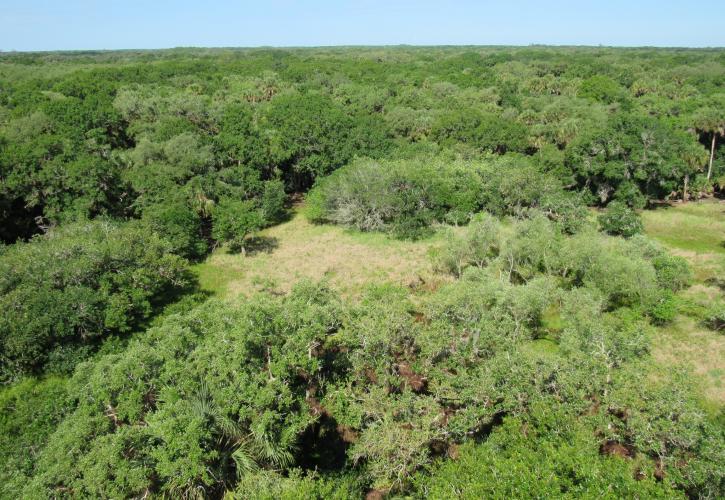 Atop the tall, 74-foot tower is a breathtaking view of Myakka's various ecosystems. See dense hammocks unfold into vibrant prairies and idyllic marshes cluster by streams and the river. 
Close