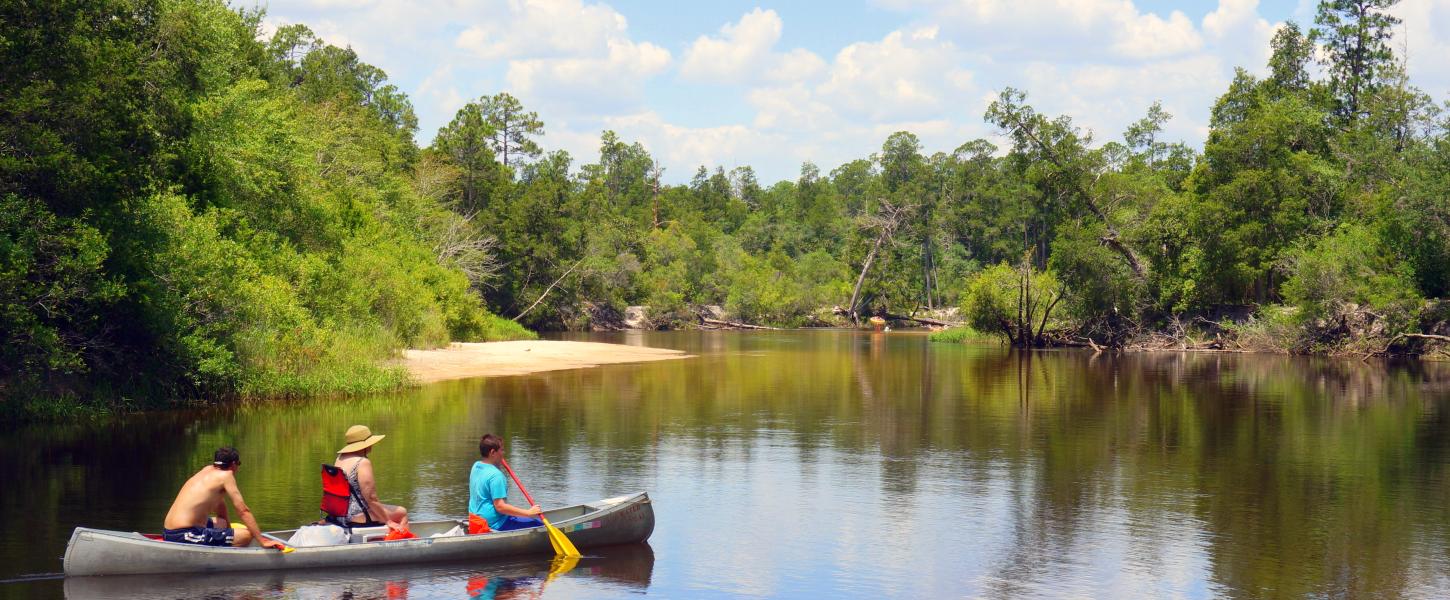 Blackwater River State Park
Immerse yourself in 600 acres of Florida's inland ecological wonders
GPS Navigational Issues
Due to the inaccuracy of some GPS/navigation systems, please double check your route to the park or call the park office for turn by turn directions at 850-983-5363 or 850-712-0193.
Hours
8 a.m. until sundown, 365 days a year
Fees
$4 per vehicle. Please use the honor box to pay fees. Correct change is required. 
Location
Contact Info
850-983-5363
Welcome to Blackwater River State Park
Blackwater River boasts an incredible array of activities for the outdoor enthusiast, many centered around the park's namesake waterway.

Despite its name — Blackwater, or the original Oka-lusa (water black) in the Muscogee language — the Blackwater River is normally a transparent golden-brown when seen against the white sandbars.
Most of the stream flows through undeveloped lands of the Blackwater State Forest and Blackwater River State Park, core areas of the largest contiguous longleaf pine/wiregrass ecosystem remaining in the world, one described as being rarer than a tropical rainforest.
Water seeping from this forest is as pure as it comes, merely tinted with tannins from leaves and roots of shoreline vegetation.
Canoeing, kayaking, camping and picnicking are popular activities in the park along with strolling along forested nature trails.