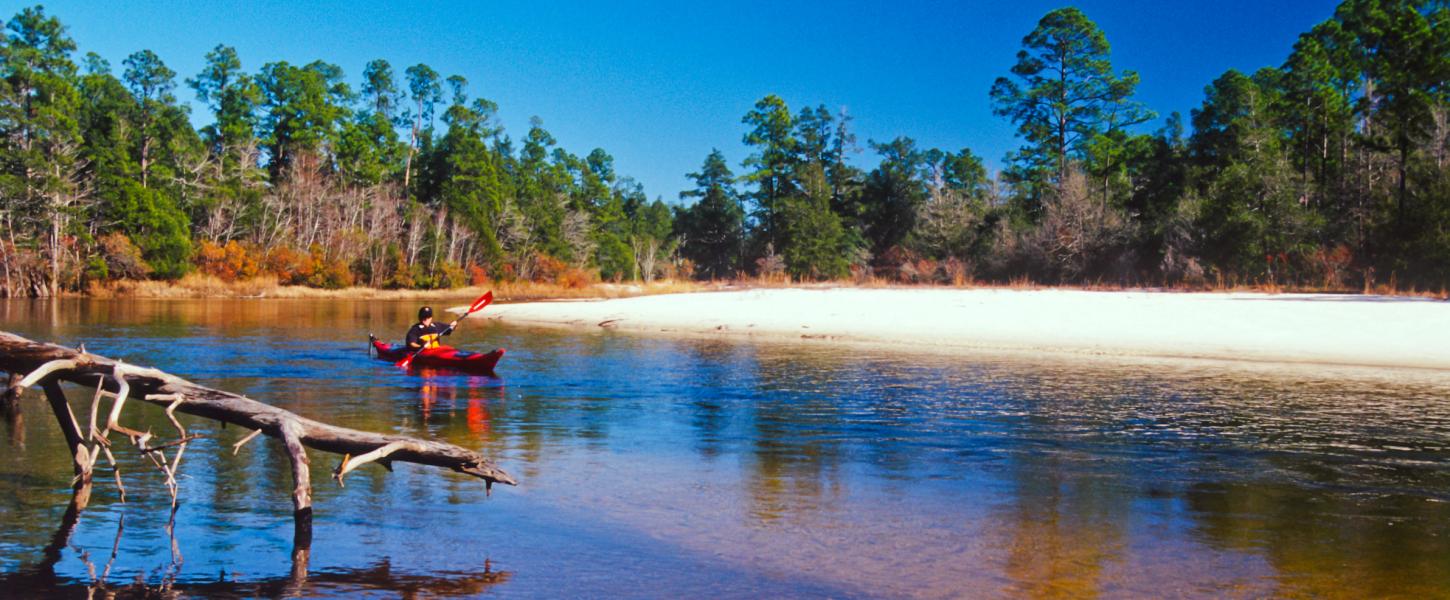 Blackwater River State Park
Immerse yourself in 600 acres of Florida's inland ecological wonders
GPS Navigational Issues
Due to the inaccuracy of some GPS/Navigation Systems, please double check your route to the park or call the park office for turn by turn directions. 850-983-5363 or 850-712-0193.
Hours
8 a.m. until sundown 365 days a year.Ranger Station hours very, please contact park for times. 850-983-5363
Fees
$4 per vehicle. Please use the honor box to pay fees. Correct change is required. 
See all Fees
Location
Contact Info
850-983-5363
Welcome to Blackwater River State Park
Blackwater River boasts an incredible array of activities for the outdoor enthusiast, many centered around the park's namesake waterway.
A sand-bottom river touted as one of the US's last and purest, it is a magnet for canoeists and kayakers. Blackwater's milky white sandbars prove a brilliant location for equally rewarding endeavors like fishing and swimming. Camping and hiking are another way to fully immerse with the surrounding ecosystem and appreciate the diversity of Florida's landscapes.
Canoe, Tube and Kayak rentals are available from area outfitters.  Nature enthusiasts will enjoy strolling along trails through the more than 600 acres of undisturbed natural communities.
Blackwater River State Park was established in 1967 and opened in 1968 with 360 acres. In 1981 an additional 230 acres were acquired from the Florida Forest Service. The park and adjoining Blackwater River State Forest are known for their historic trams, sawmills and timber industry, especially near Milton. It is interesting to note the geographical distribution of mills along the streams and watersheds. When mills were at peak operation, everyone made trips to mills. The earliest roads led to mills and as the community grew, commercial ventures such as the blacksmith shop, livery and general store would spring up nearby. 
In 1980 the park was certified as a Registered State Natural Feature for its exceptional illustration of Florida's natural history. One of the largest and oldest Atlantic white cedars stands among the many that line the river and, in 1982, it was recognized as a Florida Champion tree.
Blackwater River State Park is part of the largest remaining contiguous longleaf pine ecosystems in the world at over 1.3 million acres area wide.