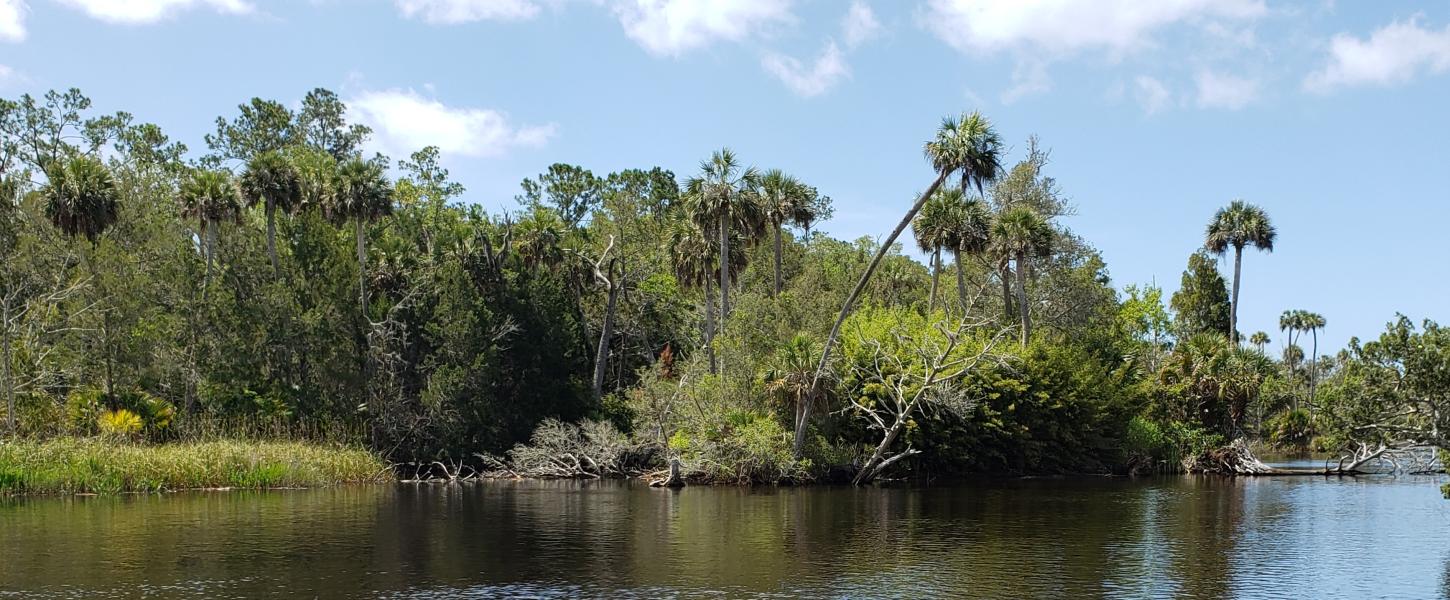 Econfina River State Park
Nestled along the northern Gulf Coast, protecting a mosaic of diverse landscapes
Hours
8 a.m. until sunset, 365 days a year.
Fees
$2 per vehicle. Please use honor box to pay fees with correct change.
 
Location
Contact Info
850-487-7989
Welcome to Econfina River State Park
Nestled along the northern Gulf Coast, this park protects a mosaic of diverse landscapes.

The Econfina River meanders like a dark ribbon through pine flatwoods and oak-palm forests to broad expanses of salt marsh dotted with pine islands.
Nature lovers can explore the scenic beauty by foot, off-road bicycling or horseback on 14.8 miles of wooded trails - or drift along the river in a kayak, canoe or boat. Trails lead to a panoramic view of coastal Florida where lush islands and sand dunes from a bygone era dot the horizon.
The Econfina River empties into the Gulf of Mexico 2.2 miles south of the park's boat ramp. Picnic facilities are near the boat ramp, and the park offers numerous opportunities for wildlife viewing and bird-watching.
Native Americans took advantage of the great fishing and hunting that the Econfina River and the Gulf Coast provides. Since then, people continue to enjoy the park's easy access to the bountiful Gulf of Mexico fish and natural resources. 
In 1989, the property opened as a state park to forever preserve the natural areas found within this 4,528-acre park.