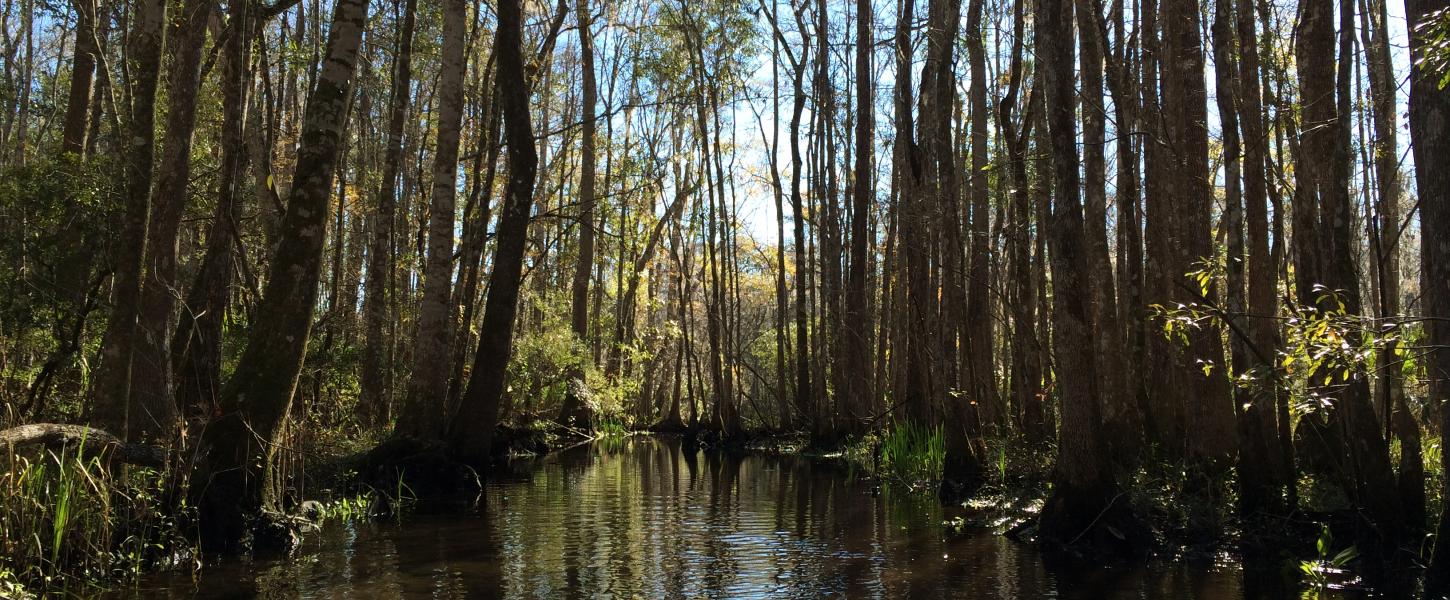 St. Marks River Preserve State Park
The headwaters of the beautiful St. Marks River are protected in the park that bears its name
Hours
8 a.m. until sundown, 365 days a year
Location
Contact Info
850-487-7989
Welcome to St. Marks River Preserve State Park
Nestled along the banks of the St. Marks River headwaters, this park offers a picnic area and multi-use recreational area plus an extensive system of trails for hiking, horseback riding and off-road bicycling. 
The park's road network takes visitors through upland pine forests, hardwood thickets and natural plant communities along the banks of the river. Black bear, turkey and deer tracks crisscross the park roads. Fox, raccoon and opossum roam the woods. Birds fill the air with their melodic calls. 
The St. Marks River is not navigable within the park boundaries and is not conducive to canoeing or kayaking.
There are currently no amenities available at the park. Visitors must bring in their own water for themselves or their horse.