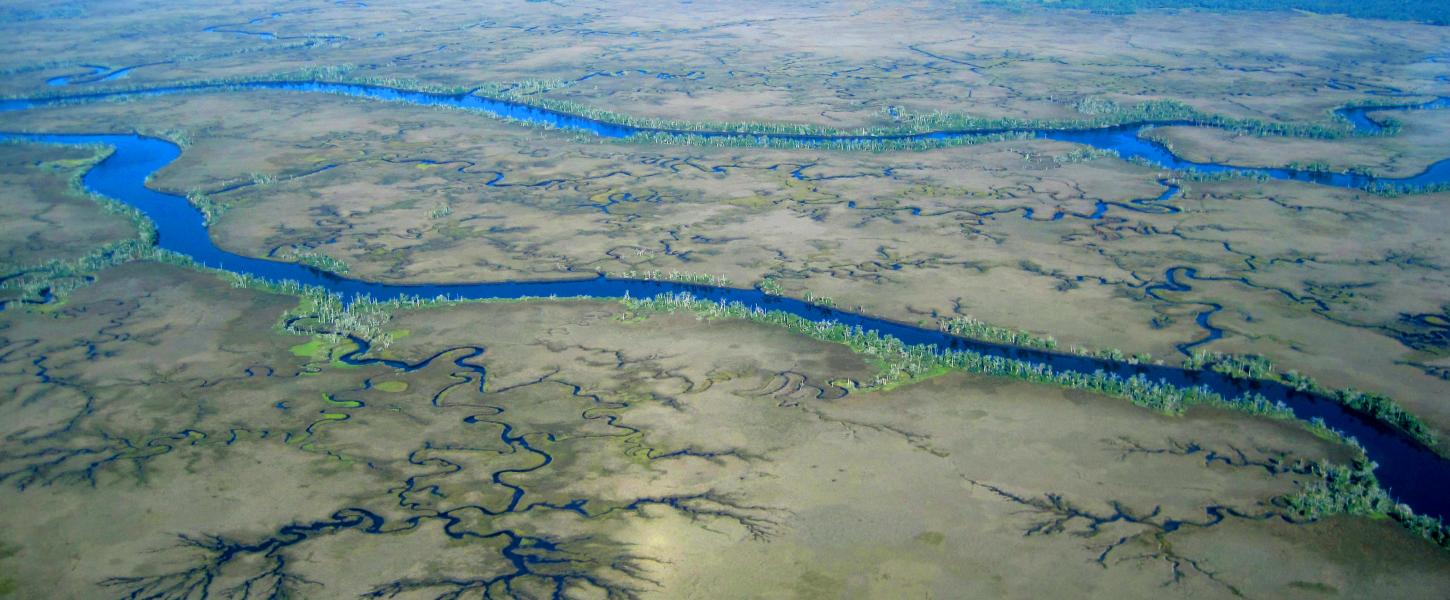 Waccasassa Bay Preserve State Park
Protecting horizon-to-horizon expanses of salt marsh, the once vast Gulf Hammock and many endangered species
Hours
8 a.m. until sundown, 365 days a year
Location
Contact Info
352-543-5567
Welcome to Waccasassa Bay Preserve State Park
Accessible only by boat, the sweeping vistas and waterways of the preserve are favorites of anglers and wildlife watchers.
Bordering Florida's Gulf Coast between Cedar Key and Yankeetown, extensive salt marshes and tidal creeks create rich habitat for saltwater fish, crabs and shellfish. The horizon-to-horizon expanses of salt marsh are broken up with dense tree islands of red cedar, cabbage palm and live oak.
The islands, tidal creeks, and salt marshes provide a scenic backdrop for boating, fishing and wildlife observation. Keep an eye out for sea turtles and manatees using the seagrass beds and other estuarine and marine communities in the preserve.
The hydric hammock that borders the estuary is one of the last remaining remnants of the once vast Gulf Hammock. It is now protected as a reminder of the expansive hardwood forest that was once a feature of Florida's outstanding natural areas.
The Waccasassa River also provides a unique boating or paddling experience as it passes through the hydric hammock and the estuary before draining into the Gulf of Mexico. Public boat ramps can be found in Cedar Key to the west, in the town Gulf Hammock on the Waccasassa River and in Yankeetown to the south.