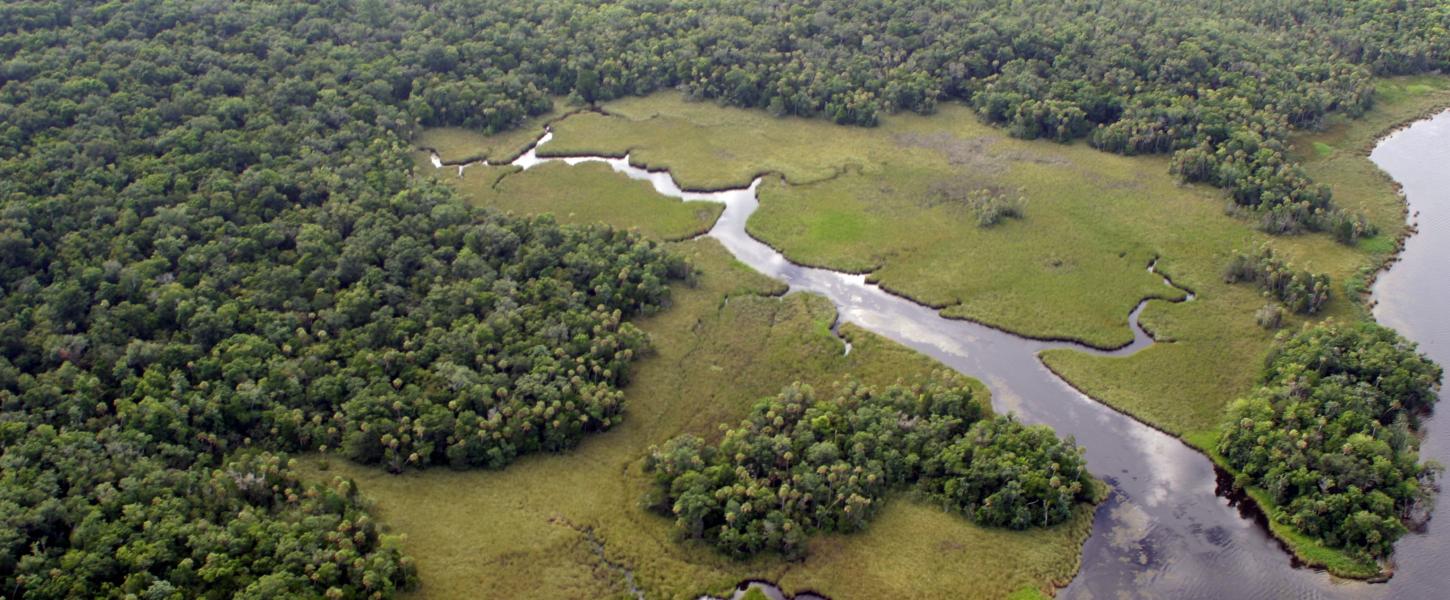 Crystal River Preserve State Park
Step back in time and explore this untouched piece of old Florida
Boat Tours & Sunset Cruises have resumed tours.
The regularly scheduled Heritage-Eco Boat Tours are back and running!  Please contact the park  at 352-228-6028 for more information.
Hours
8 a.m. until sundown, 365 days a year.
Location
Contact Info
352-228-6028
Welcome to Crystal River Preserve State Park
Time stands still in the Crystal River Preserve State Park, a rare coastal estuary fed by two majestic spring-fed rivers.
Its 27,000 acres of hardwood forests, lush mangroves and salt marshes support an abundance of diverse wildlife, making it an ideal location for bird watching. Its wetlands play a crucial role in refreshing Florida's aquifer and can be explored via boat tours. Hiking, biking, paddle boarding and fishing are popular in this untouched sanctuary.
A place of exceptional natural beauty, the undisturbed islands, inlets, backwaters and forests of the Crystal River Preserve are especially cherished by nature lovers and photographers. The park borders 20 miles of the northern Gulf Coast between the two cities of Yankeetown and Homosassa.
The primary recreational opportunities are hiking, biking, kayaking, fishing and nature observation. The five public trails located throughout the preserve are: Crystal Cove trail at the Mullet Hole, Seven Mile Loop, Eco-Walk, Churchhouse Hammock and the trails at Dixie Shores (Loop Lake Trail, Marsh End Trail, Redfish Hole). Anglers can fish year-round at the Mullet Hole and often target brackish/saltwater species in the cooler winter months. Two kayak launches are available near the park administrative office, one of which is a stop along Florida's Circumnavigational Saltwater Paddling Trail.