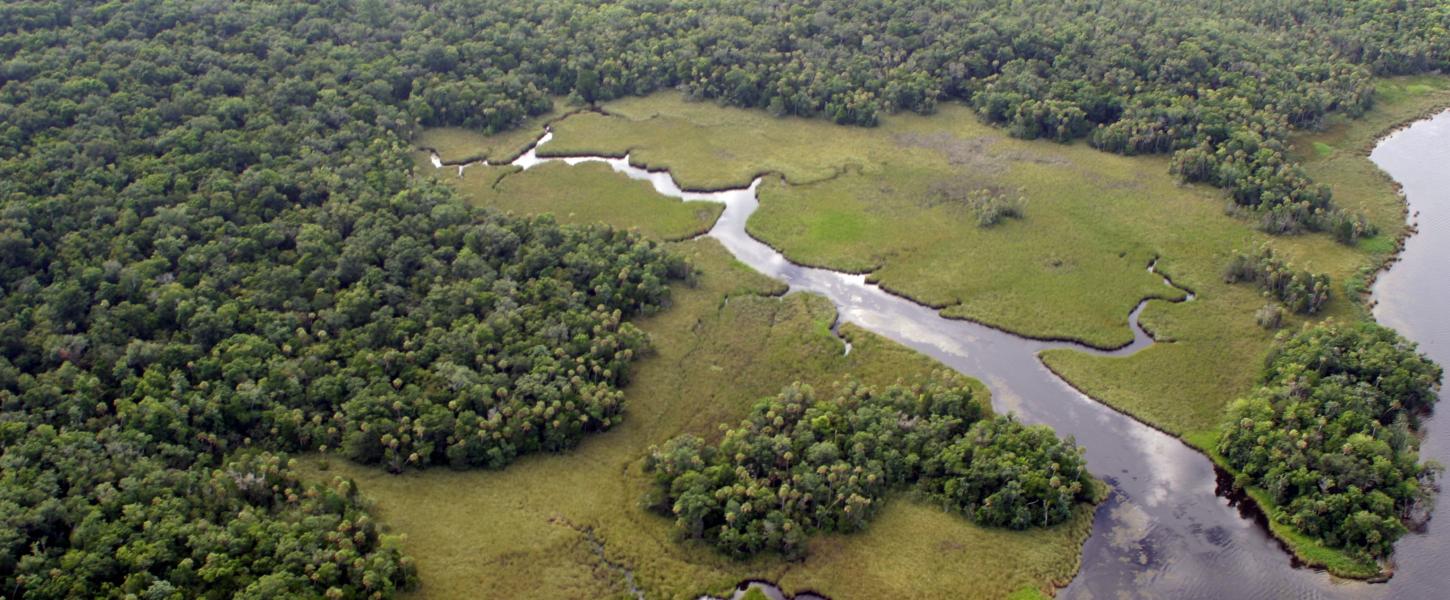 Crystal River Preserve State Park
Step back in time and explore this protected piece of original Florida
Boat Tour Unavailable
Effective April 19, 2022: The river boat tour at Crystal River Preserve State Park is temporarily unavailable. We apologize for the inconvenience. 
Hours
8 a.m. until sundown, 365 days a year
Location
Contact Info
352-795-3817
Welcome to Crystal River Preserve State Park
Discover one of Florida's most productive and biologically diverse estuaries, where freshwater from stunning spring-fed rivers mixes with the saltwater of the Gulf of Mexico.
Crystal River Preserve is a true mosaic. Within its borders are more than 27,500 acres of scrub, pinewoods, hardwood forests, salt marshes and mangrove islands. Much of the property is still untouched, allowing visitors a glimpse of what this area of Florida looked like centuries ago.
It's a year-round destination for hiking, kayaking, paddle boarding and bird-watching. The preserve's wetlands play an important role in refreshing Florida's aquifer, making the area essential for Florida's wildlife and human communities.