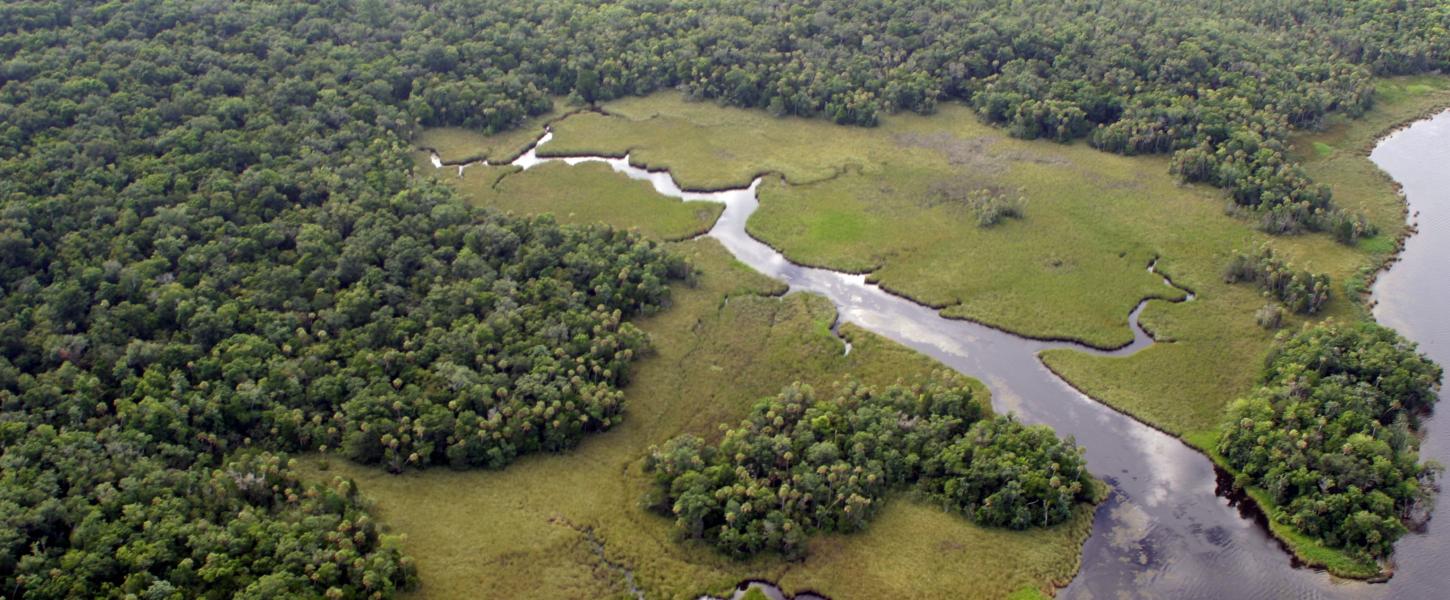 Crystal River Preserve State Park
Step back in time and explore this untouched piece of old Florida
Temporary change in boat tour schedule
The regular daytime Heritage-Eco Boat Tours WILL NOT be operating on Friday, September 28 and October 12 - 10:30 a.m. and 1:30 p.m. Additionally, Wednesday, October 3 there will be no afternoon 1:30 p.m. Boat Tour and Monday, October 22 there will be no morning 10:30 a.m. Boat Tour. Sorry for the inconvenience.  Please call the park for more information, 352-228-6028.
Boat Tours & Sunset Cruises have resumed
The regularly scheduled Heritage-Eco Boat Tours are back and running!  Please contact the park  at 352-228-6028 for more information.
Hours
8 a.m. until sundown, 365 days a year.
Location
Contact Info
352-228-6028
Welcome to Crystal River Preserve State Park
Time stands still in the Crystal River Preserve State Park, a rare coastal estuary fed by two majestic spring-fed rivers.
Crystal River Preserve is a true mosaic. Within its borders are more than 27,500 acres of scrub, pinewoods, hardwood forests, salt marshes and mangrove islands. Much of the property is still untouched, allowing visitors a glimpse at what this area of Florida looked like centuries ago. It's a year-round destination for hiking, kayaking, paddleboarding, and birdwatching. The Preserve's wetlands play an important role in refreshing Florida's aquifer, making the area essential for the animals and people that live in and visit these productive and diverse estuaries.