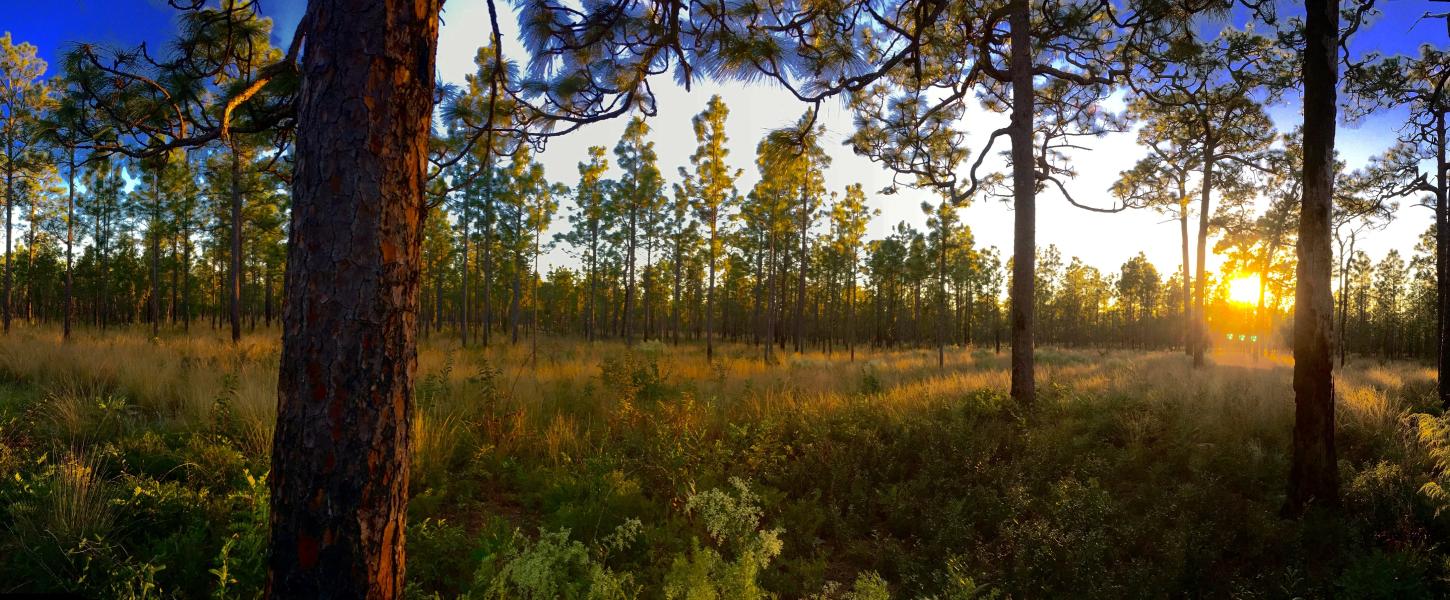 Mike Roess Gold Head Branch State Park
Visit the Central Ridge of Florida
Hours
8 a.m. until sundown, 365 days a year
Location
Contact Info
352-473-4701
Welcome to Mike Roess Gold Head Branch State Park
One of Florida's first state parks, Mike Roess Gold Head Branch State Park was developed on a 2,000-acre site by the Civilian Conservation Corps during the 1930s.
The extraordinary craftsmanship of the CCC is still evident today.
The park is located on rolling sandhills in an area known as the central ridge of Florida, and a deep ravine with springs bisects the area and forms Gold Head Branch. Marshes, lakes and scrub are habitat for a wide variety of wildlife.
Visitors to the park can enjoy hiking and wildlife viewing along the park's nature trails and a 5.44-mile stretch of the Florida National Scenic Trail. For aquatic recreation, visitors can swim or fish in the lake, or spend a lazy afternoon canoeing. A large picnic area, with tables and grills, pavilions and a playground, is available for visitors to enjoy. Nestled under the trees are three full-facility campgrounds. Primitive campsites for small or large groups are available as are fully equipped lakefront vacation cabins, some of which were built by the CCC.