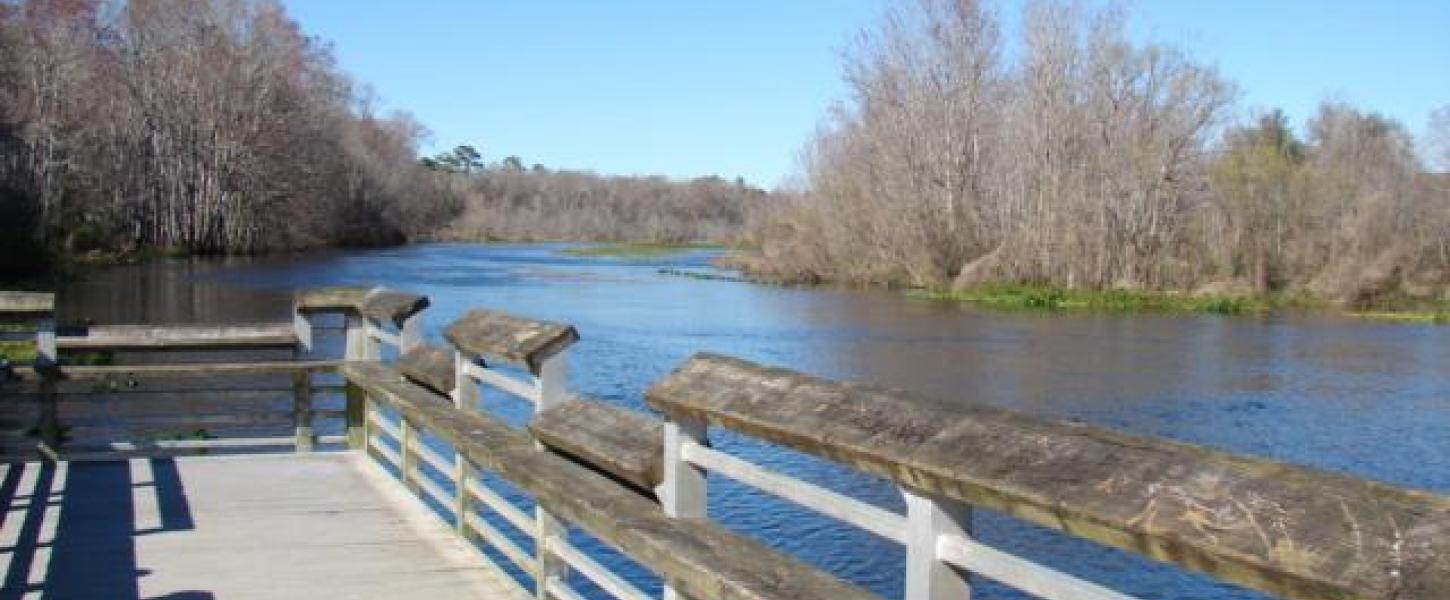 Eureka West Recreation Area
upper end of the backwater effect of the Rodman Reservoir
Hours
8 a.m. until sundown, 365 days a year
Location
Contact Info
352-758-1000
Welcome to the Eureka West Recreation Area
Located approximately 4 miles east of Fort McCoy on the north side of County Route 316, the Eureka West Recreation Area has parking, a single-lane boat ramp, picnic pavilion and an accessible fishing pier for anglers without a boat.
Eureka is the upper end of the backwater effect of the Rodman Reservoir and serves as an optimal location to explore the "Riverine" section of Rodman down to Payne's Landing or as a final destination when paddling the Ocklawaha River upstream (south) of Eureka all the way back to Silver Springs State Park at State Route 40.
Adjacent to Eureka West is the privately owned and operated Ocklawaha Canoe Outpost, which provides campsites and cabins for overnight accommodations as well as canoe and kayak shuttle service all along the river and reservoir.