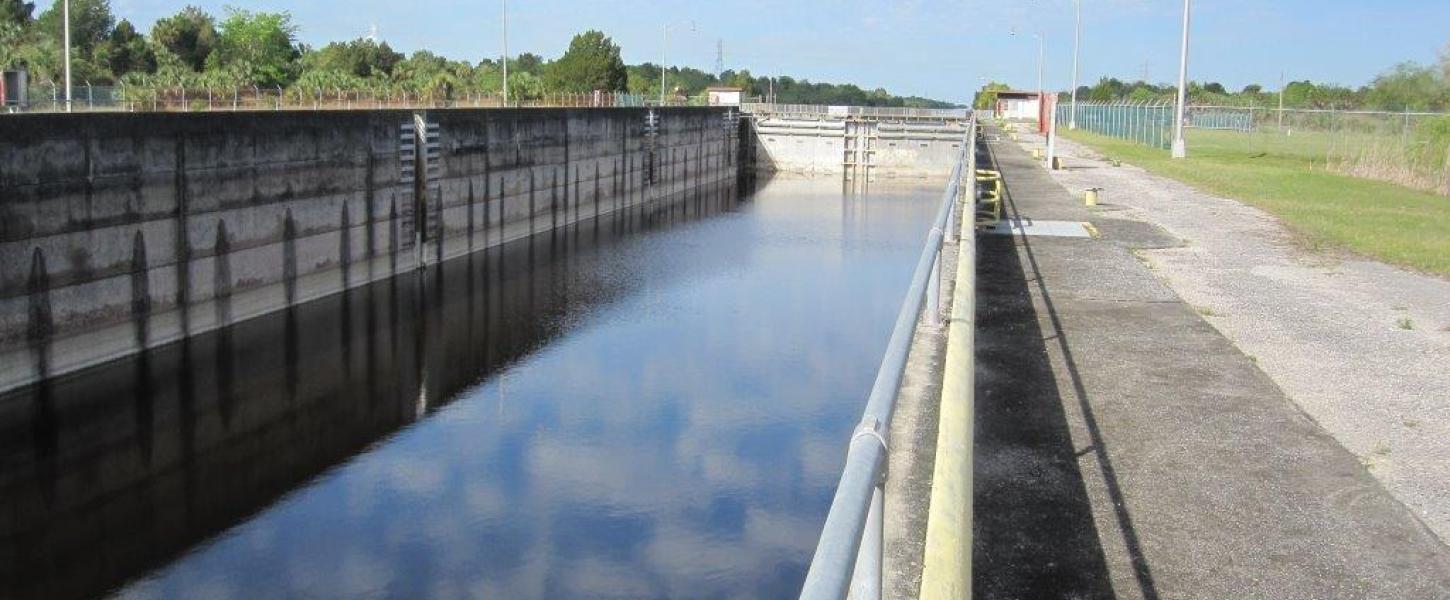 Inglis Lock Recreation Area
Constructed for the 1960s era Cross Florida Barge Canal project
Hours
8 a.m. until sundown, 365 days a year.
Location
Contact Info
352-236-7143
Welcome to Inglis Lock Recreation Area
Located near the western end of the Cross Florida Greenway, the Inglis Lock has been non-operational since 1999. The Cross Florida Greenway's West Zone field office is located here with staff who primarily work from State Route 200 to the Gulf of Mexico.
Recreational opportunities include hiking or biking along the mowed barge canal walking trail westward (along the Bypass Canal), freshwater bank fishing in Lake Rousseau (on the upstream side of the lock), saltwater fishing (along the barge canal shoreline west of the lock) or exploring the extensive multi-use trails on the 1,200-acre Inglis Island (on the south side of the lock via the steel bridge).
There is also a paved trail that starts just west of the lock on Inglis Island with a segment that runs west to the northwest corner of the Island.
Another portion of paved trail heads southward to the Inglis Main Dam on the south side of the Island at Lake Rousseau's western end.