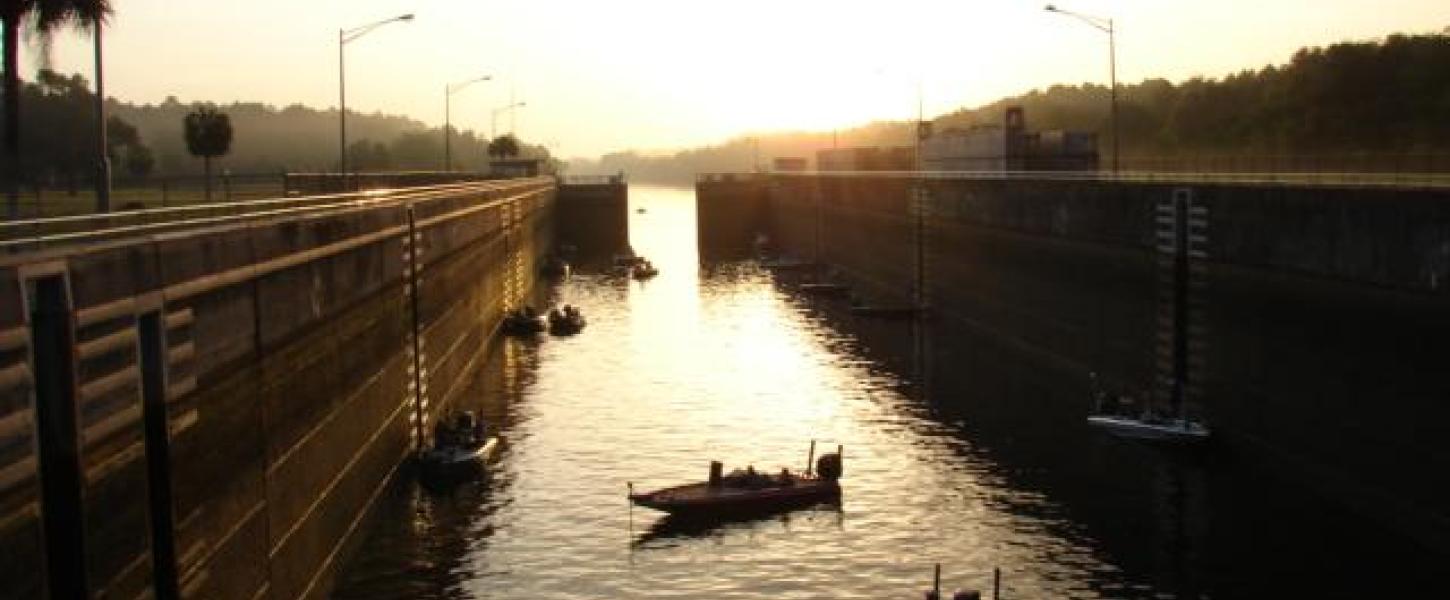 Buckman Lock - St. Johns Loop North & South
Navigational connectivity between the St. Johns River and the Rodman Reservoir
Hours
The Buckman Lock operates Thursday through Sunday. Inbound from the river: 7 a.m., 8 a.m., 11 a.m. and 1:30 p.m. Outbound from the lake: 7:30 a.m., 8:30 a.m., 1 p.m. and 2 p.m. Closed on Thanksgiving and Christmas. 
Location
Contact Info
386-329-3575
Welcome to Buckman Lock - St. Johns Loop North & South
The lock was constructed during the mid- to late 1960s as part of the former Cross Florida Barge Canal project.
This project was deauthorized in 1992 by the U.S. government and the state of Florida when it was approximately one-third complete.
The St. Johns River level averages approximately 4 feet above mean sea level, and the Rodman Reservoir is normally operated at a level between 18.0' msl - 20.0' msl. The interior of the lock chamber is 600 feet long and 84 feet wide with a designed minimum draft of 12 feet with the concrete sill on the upstream (reservoir) side at 6.0' msl.
In addition to boats and watercraft utilizing the lock, it functions as a fish ladder allowing aquatic species such as manatees, eels and fish to traverse the lock in order to migrate between the river and reservoir.
The St. Johns Loop North Trailhead provides access to non-motorized multi-use trails to the north and east of the lock. The trails pass through predominately pine flatwoods habitat with gently sloping topography and moderately drained soils.