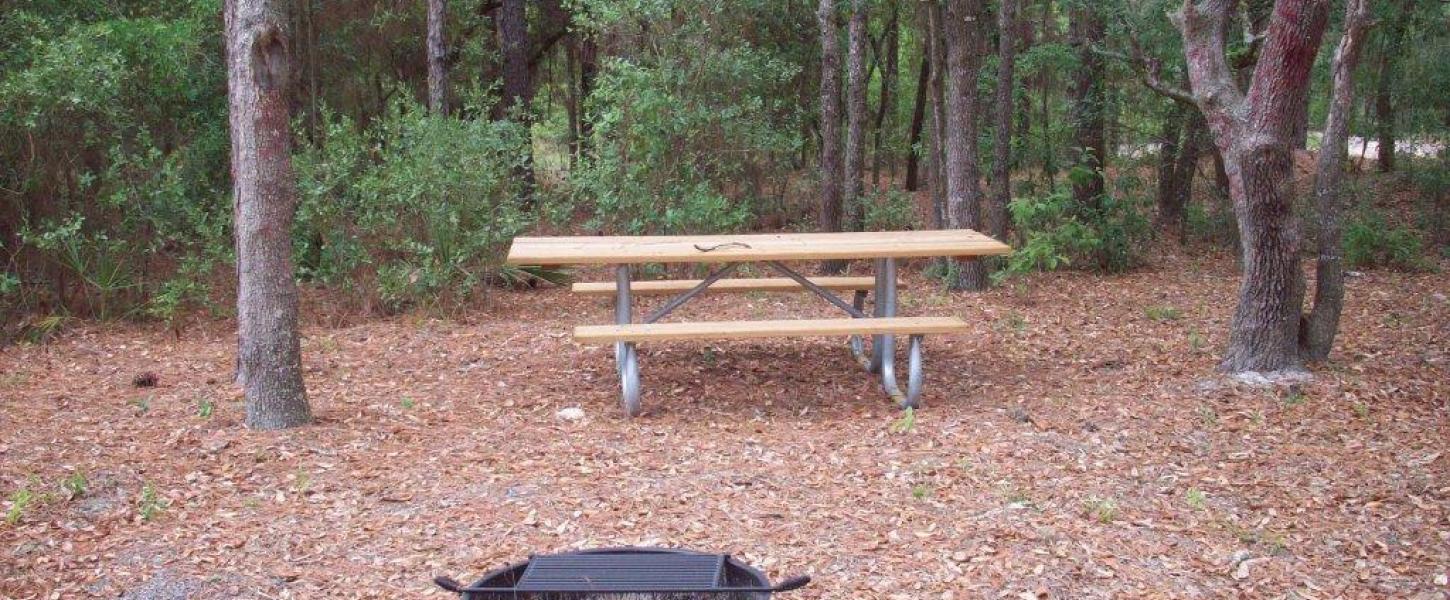 Shangri-La Trailhead & Campground
Rich History for your Camping Destination
Hours
8 a.m. until sundown, 365 days a year
Fees
No fee required for day use
Location
Contact Info
352-347-1163
Welcome to Shangri-La Trailhead & Campground
If you are looking to hike, bike or take a horseback ride, then this is your place.
The Shangri-La Trailhead and Campground is located along the southern boundary of the Cross Florida Greenway in the rolling sandhills 5 miles west of I-75 off the County Road 484 exit. Situated just south of one of the historic sea-level Cross Florida Ship Canal diggings, Shangri-La provides optimal access and overnight opportunities to explore the myriad network of well-marked trails through xeric hammock.
Imagine what it must have been like during the Great Depression when thousands of workers armed with picks and shovels worked incessantly to dig toward the bedrock and water table below to facilitate a canal below sea-level. Now, 80 years later the scars have healed, but the excavated berms still stand as reminders of hardships and endeavors long gone. Towering pines, oaks and mixed hardwoods now cover the lands and provide habitat for white-tailed deer, fox squirrels, wild turkey, bobcat and more.
Shangri-La has an ample day-use equestrian and bike trailhead with a picnic pavilion and restrooms with potable water. The compacted shell sites have communal water and a full bathhouse facility. The sites do not have power; however, generators are acceptable to use except during quiet hours. There are also two covered picnic pavilions in the campground. Campground hosts are on-site 365 days a year. The campground also has nearby supply shops as well as numerous restaurants only a couple of miles away.