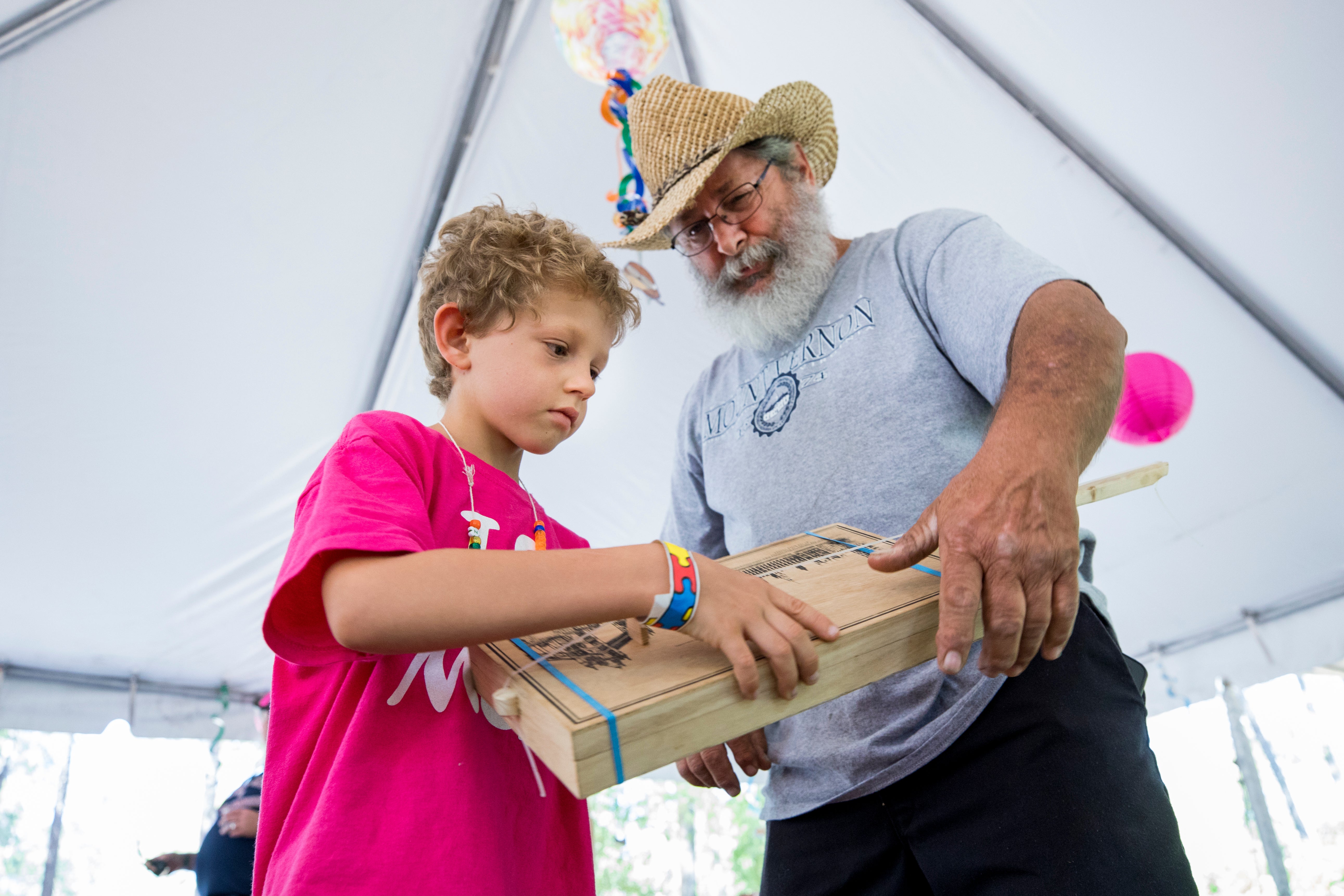 The Florida Folk Festival's Children's Area celebrates Florida-style fun and folklife. Offering opportunities for play, hands-on learning, artsy crafts, and fabulous performances by acclaimed artists, the Children's Area leaves audiences of all ages smiling ear-to-ear.
We warmly welcome well-behaved adults.
Drop by for a minute or an hour and get your smile on!
The 2023 Childen's Area schedule will be posted in March 2023. In the meantime, take a look at the schedule from last year.