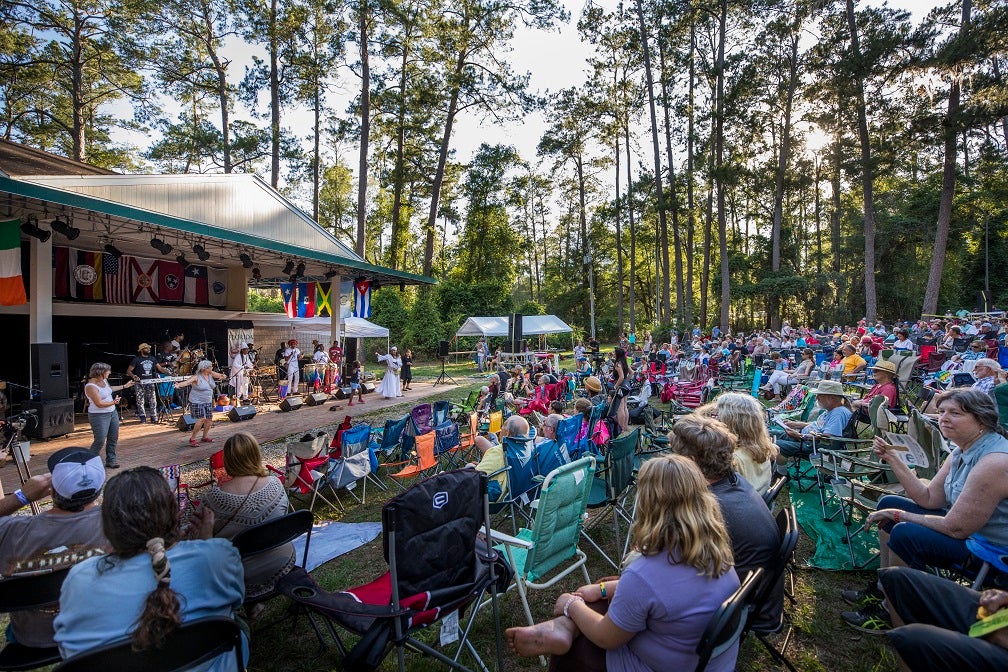 The 72nd annual Florida Folk Festival will be held Memorial Day weekend, May 24-26, 2024, at Stephen Foster Folk Culture Center State Park in White Springs.
The festival is a three-day celebration of the music, dance, stories, crafts and food that make Florida unique.
From Irish fiddle tunes, contra dancing and root beer floats to the wide varieties of music of immigrants, the state's cultural heritage reflects the lives of generations of Florida families and communities.
Throughout the Memorial Day weekend, more than 300 performances will give voice and meaning to Florida's heritage.
Every year the Florida Department of State's Florida Folklife Program researches a special topic on Florida's traditional heritage. The 2024 festival Folklife Area will feature "Earth."   
The festival's Folklife Area will feature performances and demonstrations celebrating the diverse living traditions of Florida. Be sure to visit the Folklife Area to experience the compelling traditions and savor the flavors, sights and sounds of some of Florida's oldest and newest cultural communities.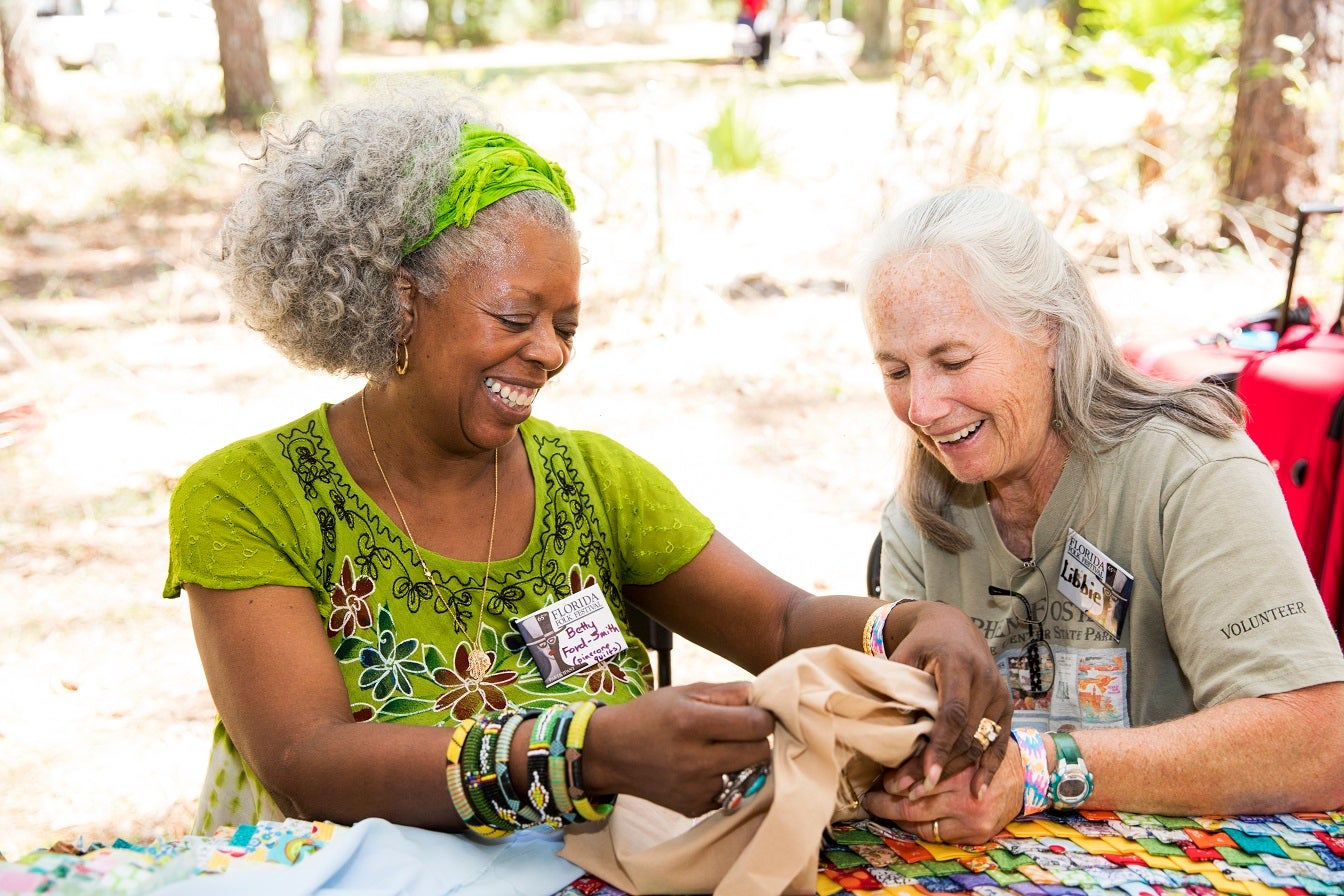 At the Florida Folk Festival you can sit with the masters who keep cultural traditions alive. In jam sessions, demonstrations and workshops, try your own hand at playing mandolin, telling stories or making a pine needle basket.
Learn how to collect your family's history or call a square dance, or the importance of native plant and animal species.
Take a shopping excursion and visit with Florida's traditional and contemporary craftspeople. Then dine on collard greens and cornbread, chicken pilau and hoppin' john, shrimp gumbo, barbecue, curries, gyros and root beer floats.
As the sun sets, settle in for concerts by moonlight or dance the night away at the Heritage Stage. At the end of the day you'll have discovered new corners of the state from the people who call Florida home.
Join us along the Suwannee River at Stephen Foster Folk Culture Center State Park for the annual Florida Folk Festival on May 24-26, 2024.
Visit the folk festival website often as we will continuously update information as it becomes available.