A Weekend of Entertainment, participation and exhibits
Along the banks of the historic Suwannee River in White Springs, Florida, folk artists have gathered to celebrate Florida's land, people and diverse cultural heritage. Since its humble beginning in 1953, the Florida Folk Festival has not only grown to become Florida's most prestigious affair, but also named "Florida's Best Cultural Event." The festival has recently been recognized by the Southeast Tourism Society as a "Top 20 Event" in the southeastern United States.
Get ready for a fun and entertaining weekend for the entire family!  Many of the festival's feature performers will be performing or teaching workshops throughout the weekend along with our special guest artists. You can even dance with Papaloko & Loray Mistik Saturday evening on the Heritage and Dance Stage; and don't miss the Techno Contra dances on Friday and Saturday Evenings.
Check out our full schedule of events for specific times and stages after March 1. 
We're currently working to schedule all our feature performers for the 2021 festival. We'll add them to the website once we have everything confirmed. Check back frequently to discover who'll be joining us May 28-30, 2021.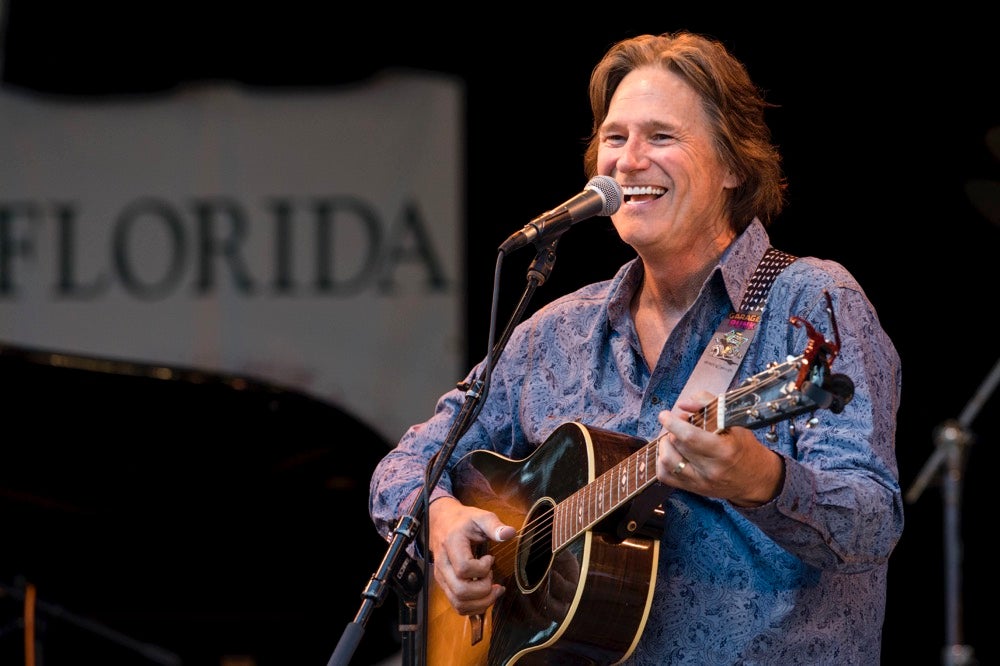 Billy Dean
Festival favorite, Billy Dean, a native of Quincy, Florida, is known by his peers as the "James Taylor of country music." By the age of 10, he was playing in his dad's country band. He was raised appreciating the value of music, and has had many musical influences.
After attending college on a basketball scholarship, Billy moved to Nashville in 1983 and by 1990 had recorded his first Top 5 Hit "Only Here for A Little While." Since then, Billy has transcended genres with his unique repertoire earning numerous awards, including: The Academy of Country Music's Song of the Year for "Somewhere in My Broken Heart", ACM New Male Vocalist of The Year, BMI Pop Awards, BMI Song Awards, BMI Million Air Plays Award, Country Music Television Rising Star Award, NSAI Song of The Year, and a Grammy for a "Country Tribute: Amazing Grace." In 2017, Billy was inducted into the Florida Artist Hall of Fame, the highest honor bestowed by the state.
Billy's appeal reaches beyond the music world. He has appeared on numerous television shows as well as made-for TV movies, including: Blue Valley Songbird, A Face to Kill For, Lois & Clark, One Life to Live, Diagnosis Murder, Good Morning America, The Tonight Show, The Montel Show and many others. He is currently on tour across the U.S.
After thirteen albums and eleven Top 10 singles spanning over a period of eighteen years, Billy founded the publishing company BDMG (Billy Dean Music Group). Billy continues to make contributions to the country music world by building brands with music and empowering children as a spokesperson for Averitt Cares for Kids, and Sunkist's Take a Stand Program.
His latest album "Billy Dean Live" was released in 2017. It features personal anecdotes and an array of his most beloved songs. Billy's illustrious career has been recognized with a proclamation from the State of Tennessee House of Representatives.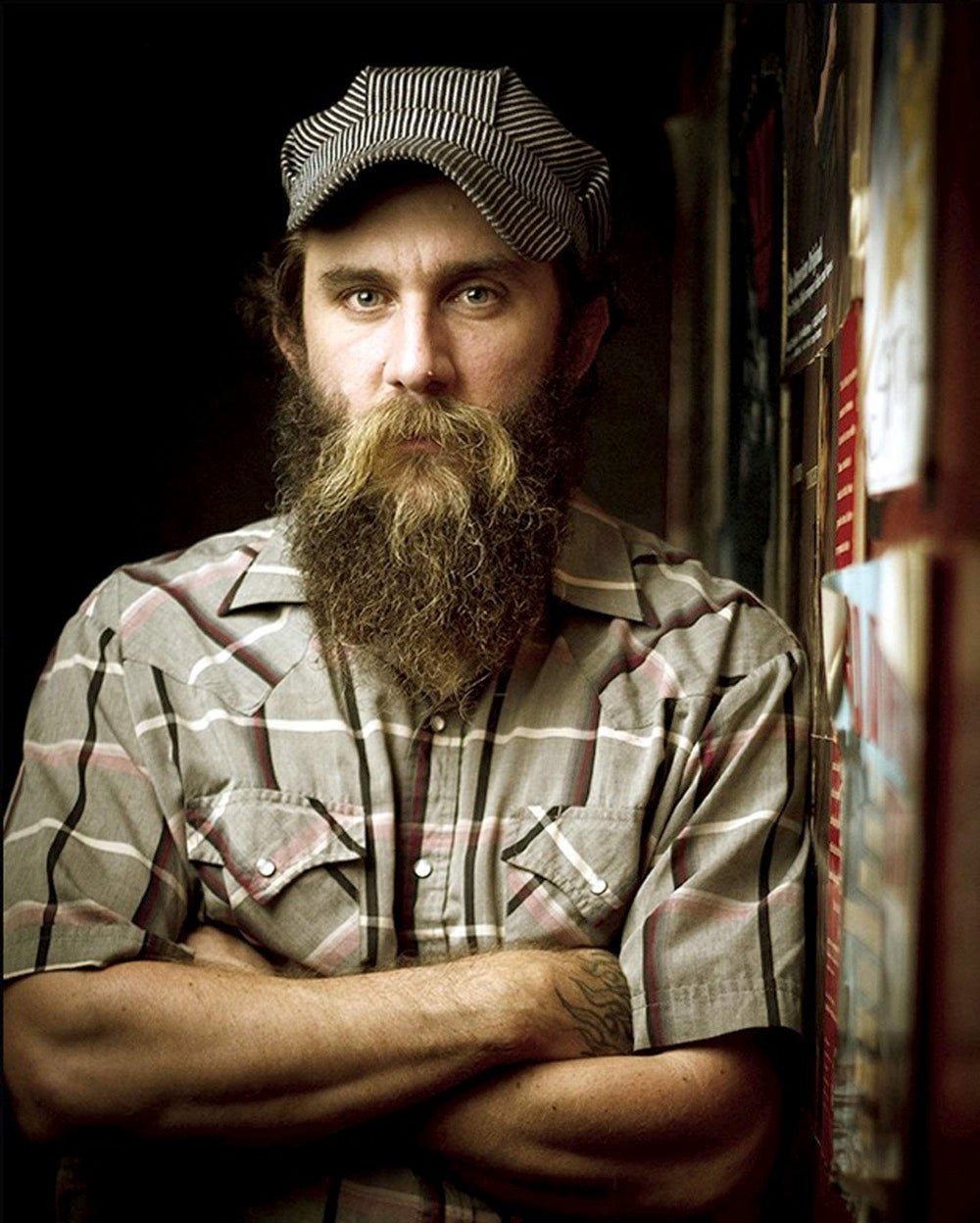 Ben Prestage 
Ben Prestage has music in his blood. His great-grandmother was a professional musician who toured the American vaudeville circuit opening shows for Al Jolson. His grandmother was a Boogie-Woogie pianist.
For years, Folk Festival fans have flocked to the stages where Ben Prestage appears. Growing up in a swampy area of rural central Florida, Ben has created his own signature sound, "Deep South Swamp Music," by melding Juke Joint Blues, Delta Blues, and blazing Piedmont Blues, with award-winning finger-style guitar and soaring steel-guitar work. After a stint as a busker on historic Beale Street in Memphis, Ben emerged as one the nation's top one-man-bands and earned acclaimed accolades including: the Lyon/Pitchford Award for "Best Diddley Bow Player" and "Most Unique Performer" at the Songwriters' Showcase of America. He also finished 4th, 3rd, and 2nd place at the International Blues Challenge. Ben is one of the only artists to be nominated for both a Blues Music Award and an Independent Music Award. These accomplishments and uniquely powerful live performances have earned Ben invitations to perform at prominent blues, jazz, and folk festivals across North America, Europe, North Africa, and the Middle East.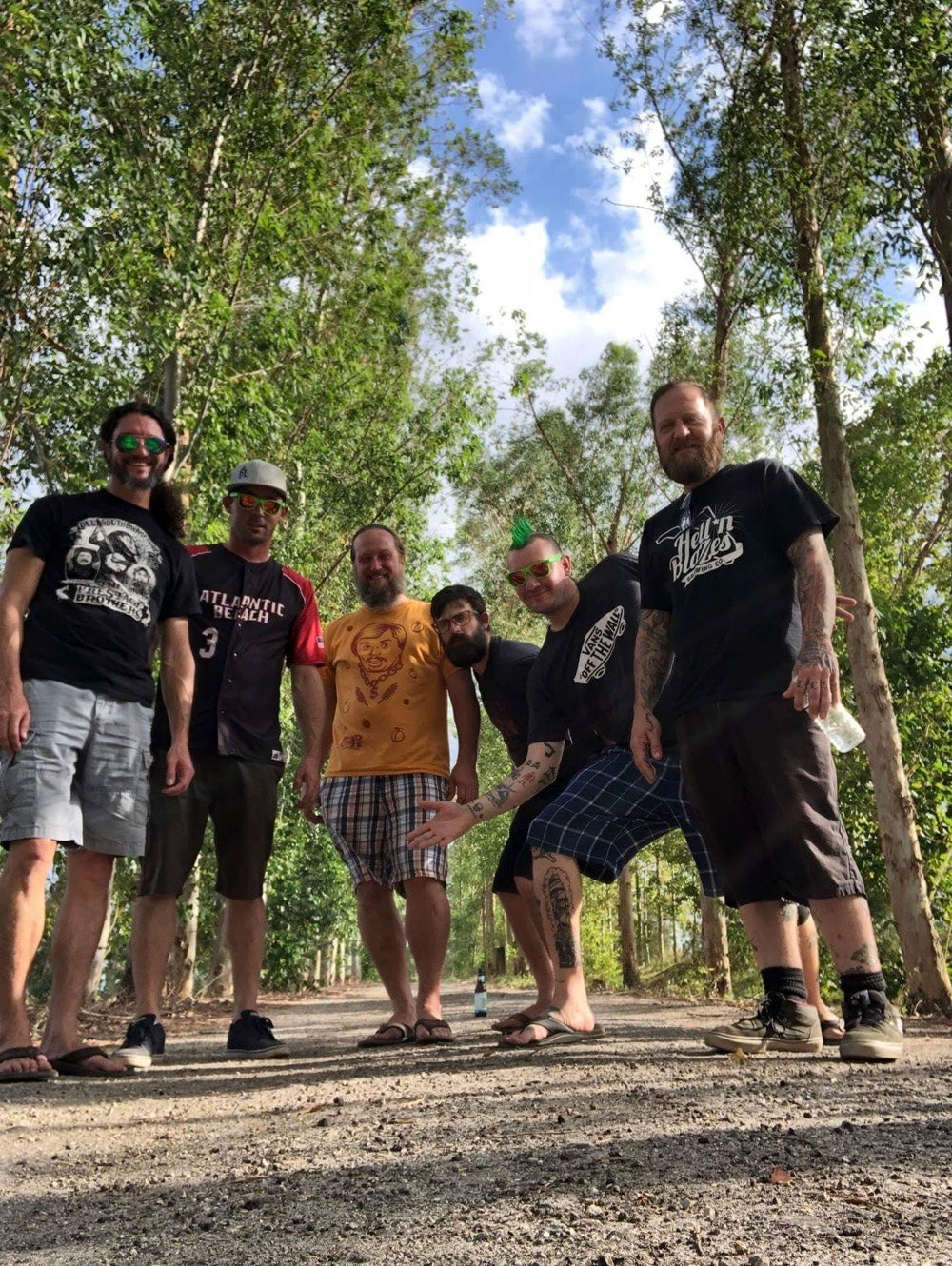 The Firewater Tent Revival
Expect the unexpected!  Described as a "whiskey snortin', happy-go-lucky, good-time band," the Firewater Tent Revival is a psychedelic bluegrass band from Jacksonville, FL that will make you want to dance.
Formed in 2010 and originally called The Hopeless, Dave Smith and Jon Deering formed the band simply to be able to keep playing music together. Soon after, new members joined the band and it had several featured guest artists.
The group recorded their first EP Sinkin Boat in February 2015. Two months later, in April, they played their way into the hearts of the Jacksonville public, winning third place in the popular crowd funding festival One Spark as voted for by the people.
These Florida-natives' latest EP "Playin' The Fields" has over 14,000 copies in circulation and has become a regular spin on Orlando's 104.1 Real Radio "Sunday Morning Coming Down". Readers voted them 2018's "Best Original Band" in Folio Weekly Magazine, Jacksonville's most widely printed arts and entertainment publication. The publication proclaimed, "The Firewater Tent Revival Burns it up with primo bluegrass and a hot party vibe" and describes them as being "on a subliminal mission to return the music to its original function as pure entertainment." 
"When it isn't fun to do any more it's over," is the perspective the band maintains.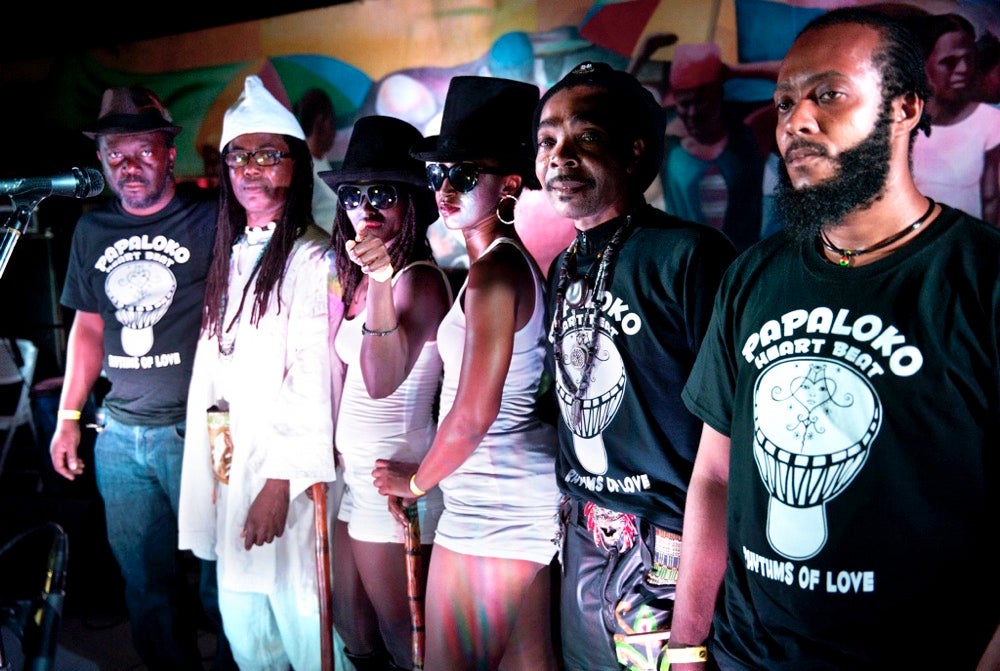 Papaloko & Loray Mistik 
"Mystic Thunder", this is the meaning of Loray Mistik, an exciting group which emanates from the hills and villages of the mysterious, ancient land of Haiti. Their music brings forward the truth of their traditions with rhythms played out on the drums like the sound of the mystic thunder of the Gods.
Vodou speaks to the heart of Haitian people, putting forth a message of social conscience and spiritual strength. It also typifies the music of the Lwa (the Spirits or Orishas) of Africa, with many songs bringing prayers to the 101 Vodou Nations that look over mankind and protect us all. In slavery days, Haiti became a melting pot of African tribes. With the new arrivals many tribal religions blended with a new rhythm created by Don Petwo, a Vodou priest, who combined the attributes of the spirit of Metal, Iron and Justice, Ogun, with Congo rhythms creating Petwo music. Rhythms of the already present Arawak and Taino Indians blended with immigrant African rhythms and the sound of Rara was born. As the popular folk music rooted in Vodou, Rara brought news to the people of the villages and towns and is also played in weddings, funerals, and all social events.
The leader of Loray Mistik, Jude Thegenus, better known as Papaloko, is an artist, whose work is born through trance, the act of falling into a deep meditative state and then being possessed by a spirit whose purpose is to paint strokes of life onto canvas. At about age six, Jude began to study sculpture and ceramics at the Art Institute of Saint Jean Bosco and later completed his education at Lycee Antenor Firmin. Papaloko's work can be found internationally in galleries, private homes, cafés, restaurants and nightclubs. He is currently putting the final touches on an eighteen-year project at Mango's Tropical Café on Ocean Drive in South Beach, where he was commissioned to design a tropical atmosphere within the realms of his extreme creative talent.
Loray Mistik performs true Vodou music. Traditional instruments like the kleroon, graj, fe iron, conch shell, cha cha, jon, hand bass, and the drums unify with the eclectic sounds of the guitar, bass and saxophone to create what they call "Vodou pop". Jude believes that many come to their performances for the spiritual aspect of the music. When Loray Mistik performs it is a much for themselves as is it for the audience. They feel the music first, they never just put on a show.
Special Guest Artists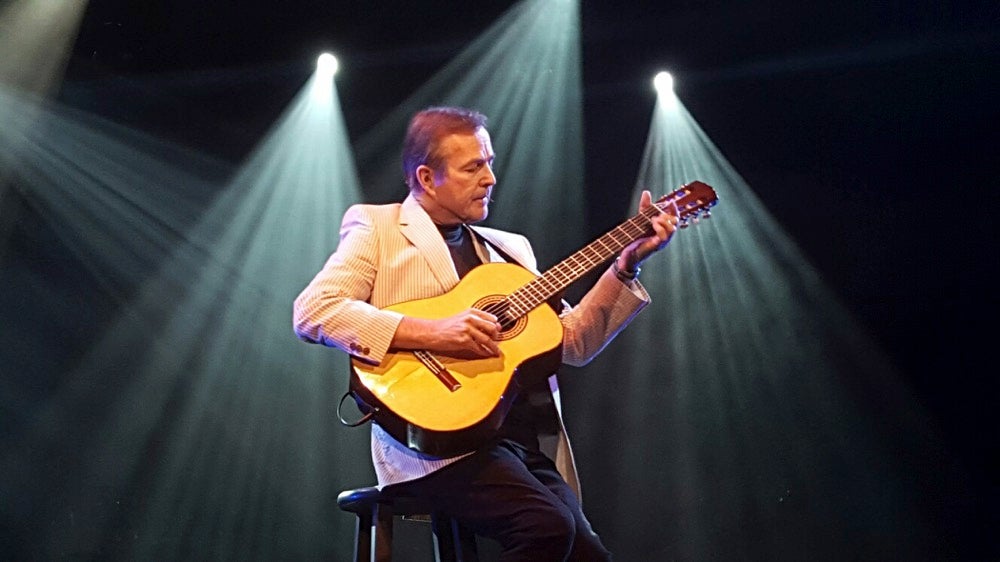 Jim Stafford 
Winter Haven native; Jim Stafford is a comedian, singer, songwriter, and entertainer extraordinaire. He wrote and recorded his first chart making song, "The Swamp Witch", produced by his boyhood friend Kent LaVoie a.k.a Lobo in 1974. He followed with a gold single, "Spiders and Snakes", which stayed on the American pop charts for 26 weeks. The hits just kept coming and included "My Girl Bill", "Wildwood Weed", and the wonderfully satirical "Cow Patti", written for the Clint Eastwood movie, Any Which Way You Can, in which Jim appeared.
For over 20 years the Jim Stafford show is always named a favorite by audiences and critics alike. The singer, songwriter, comic genius, and entertainer extraordinaire is self-taught on guitar, fiddle, piano, banjo, organ, harmonica and the human brain--he might bring any of them into play at any moment. 417 Magazine, the Springfield News Leader and the Branson Entertainment Awards have voted Jim Best Entertainer, Best Personality and Best Comedy Show. Mayflower Tours has named Jim's Show as one of their top ten suppliers in North America. Jim wrote many of the songs for which he is famous and has brought his inimitable style to several movie soundtracks. He received a gold record for his work in the Disney movie The Fox and The Hound and writes for many other popular artists.
Jim launched his television career with The Jim Stafford Show on ABC in 1975. His numerous television appearances included music specials, variety shows, and talk shows. He co-hosted the popular prime-time show Those Amazing Animals with Burgess Meredith and Pricilla Presley. Jim also hosted 56 episodes of Nashville on the Road and made 26 appearances on the Tonight Show. In 1987 & 1988, Jim was a regular performer and head writer/producer for the Emmy-nominated Smothers Brothers Comedy Hour.
Jim's first love has always been live performance. During his show Jim combines hysterical comedy with masterful performances on the classical guitar as well as with heart-warming stories of the human spirit. Critically acclaimed as the "Victor Borge of the Guitar", Jim creates hilarious antics from everyday life taking laughter to a new art form.  He'll share his secrets for creating stage presence.