Enjoy a weekend of entertainment, participation and exhibits.
Along the banks of the historic Suwannee River in White Springs, Florida, folk artists long have gathered to celebrate Florida's land, people and diverse cultural heritage. Since its humble beginning in 1953, the Florida Folk Festival has not only grown to become Florida's most prestigious affair but also is named "Florida's Best Cultural Event." The festival has also been recognized by the Southeast Tourism Society as a "Top 20 Event" in the southeastern United States.
Get ready for a fun and entertaining weekend for the entire family! Featured performers are listed below with the times for their amphitheater performance. Many will be performing or teaching workshops some other time throughout the weekend along with our special guest artists. You can even dance the night away each evening with a variety of dances, and don't miss dancing with Papaloko & Loray Mistik on the Heritage and Dance Stage. We are working to schedule performers for 2024. Our full schedule of events for specific times and stages will be posted April 1, 2024. 
Papaloko & Loray Mistik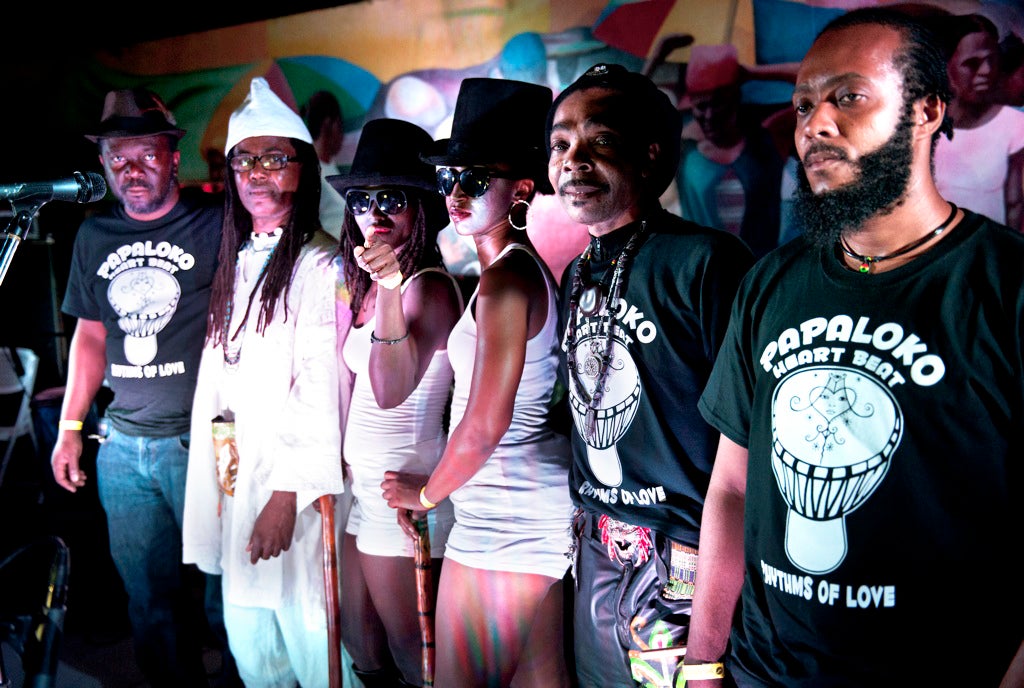 "Mystic Thunder" is the meaning of Loray Mistik, an exciting group that emanates from the hills and villages of the mysterious, ancient land of Haiti. Their music brings forward the truth of their traditions with rhythms played out on the drums like the sound of the mystic thunder of the gods.
Vodou speaks to the heart of Haitian people, putting forth a message of social conscience and spiritual strength. It also typifies the music of the Lwa (the Spirits or Orishas) of Africa, with many songs bringing prayers to the 101 Vodou Nations that look over humankind and protect us all. In slavery days, Haiti became a melting pot of African tribes. With the new arrivals, many tribal religions blended with a new rhythm created by Don Petwo, a Vodou priest, who combined the attributes of the spirit of Metal, Iron and Justice, Ogun, with Congo rhythms creating Petwo music. Rhythms of the already present Arawak and Taino Indians blended with immigrant African rhythms, and the sound of Rara was born. As the popular folk music rooted in Vodou, Rara brought news to the people of the villages and towns and is also played in weddings, funerals and social events.
The leader of Loray Mistik, Jude Thegenus, better known as Papaloko, is an artist whose work is born through trance, the act of falling into a deep meditative state and then being possessed by a spirit whose purpose is to paint strokes of life onto canvas. At about age 6, Jude began to study sculpture and ceramics at the Art Institute of Saint Jean Bosco and later completed his education at Lycee Antenor Firmin. Papaloko's work can be found internationally in galleries, private homes, cafés, restaurants and nightclubs. He is currently putting the final touches on an 18-year project at Mango's Tropical Café on Ocean Drive in South Beach, where he was commissioned to design a tropical atmosphere.
Loray Mistik performs true Vodou music. Traditional instruments like the kleroon, graj, fe iron, conch shell, cha cha, jon, hand bass, and the drums unify with the eclectic sounds of the guitar, bass and saxophone to create what they call "Vodou pop." Jude believes that many come to their performances for the spiritual aspect of the music. When Loray Mistik performs it is a much for themselves as is it for the audience. They feel the music first; they never just put on a show.
The Lee Boys
The Lee Boys are one of America's finest African-American sacred steel ensembles. This family group consists of three brothers, Alvin Lee (guitar), Derrick Lee and Keith Lee (vocals), along with three nephews, Roosevelt Collier (pedal steel guitar), Alvin Cordy, Jr. (seven-string bass) and Earl Walker (drums). Each member began making music at the ages of 7 and 8 in the House of God church they attended in Perrine, Florida. Born and raised in Miami, the Lee Boys grew up in the church where their father and grandfather, the Rev. Robert E. Lee, was the pastor and a steel player himself.
Sacred steel is a type of music described as an inspired, unique form of gospel music with a hard-driving, blues-based beat. The musical genre is rooted in gospel but infused with rhythm and blues, jazz, rock, funk, hip-hop, country, and influences from other nations. Influenced by the Hawaiian steel guitar fad of the 1930s, brothers Willie and Troman Eason brought the electric lap steel guitar into the worship services of the House of God church in Jacksonville, Florida. The Pentecostal congregation embraced the soulful sound, and over time this unique sound became the hallmark of the church. The Lee Boys are among the fourth generation of musicians in this faith.
When the Lee Boys bring their joyous spiritual sound to the stage, audiences instantly recognize that this is not sitting and listening music: Dancing, shouting out and having fun are considered essential parts of their tradition. Founder and bandleader Alvin Lee explains, "The inspiration and feeling that comes along with our music is the reason that people feel good. It is like the new music on the block and it's just getting ready to explode!"
It's mostly original material with a few standards and hymns the group "blueses up a little." In 2008-09 alone they performed for more than 250,000 music fans at festivals throughout the United States. In the process, their unique sound has attracted musical artists such as Bob Weir of the Grateful Dead, the Allman Brothers Band, the Black Crowes, Los Lobos, Gov't Mule, Umphrey's McGee, Ivan Neville's Dumpstaphunk and the Travelin' McCourys - all of whom have played with the Lee Boys and/or invited them to tour with them.
They've performed throughout the United States, Canada and Europe and continue influencing audiences worldwide with their sacred steel. Their tour calendar includes over 100 major festival performances, including headline stops at the New Orleans Jazz and Heritage Festival; Memphis in May; Bonnaroo; Austin City Limits; MerleFest; DelFest; Wanee; and All Good Festival. In December 2008, the band debuted on national television with a rousing performance on NBC's "Late Night with Conan O'Brien" that had the host jumping out of his chair and raving about the band.
The Lee Boys have been in the studio with the Travelin' McCourys completing a joint album titled "Meetin' in the Middle," which illustrates their amazing bluegrass/sacred steel festival shows and adds to their growing discography.
Karibbean Groove
Led by Judes Albert, Karibbean Groove is a dynamic dance band that performs a variety of Caribbean styles often performed in clubs or for important cultural celebrations like Haitian Flag Day and weddings. In addition to reggae, they play konpa, a meringue-style Haitian dance music with roots in Africa, and zouk, a fast-paced carnival beat that originated in Guadeloupe and Martinique. The band members were born in Haiti but met at church in Immokalee, Florida, where their families worked on farms. This versatile and high energy group stays true to the Haitian tradition of socially conscious music while also exploring new genres and expanding their fan base. They have performed at the Cape Coral Reggae Festival, several local festivals and cultural celebrations, charity fundraisers and appeared at Radio-Tele Pacific in Haiti.
Ben Prestage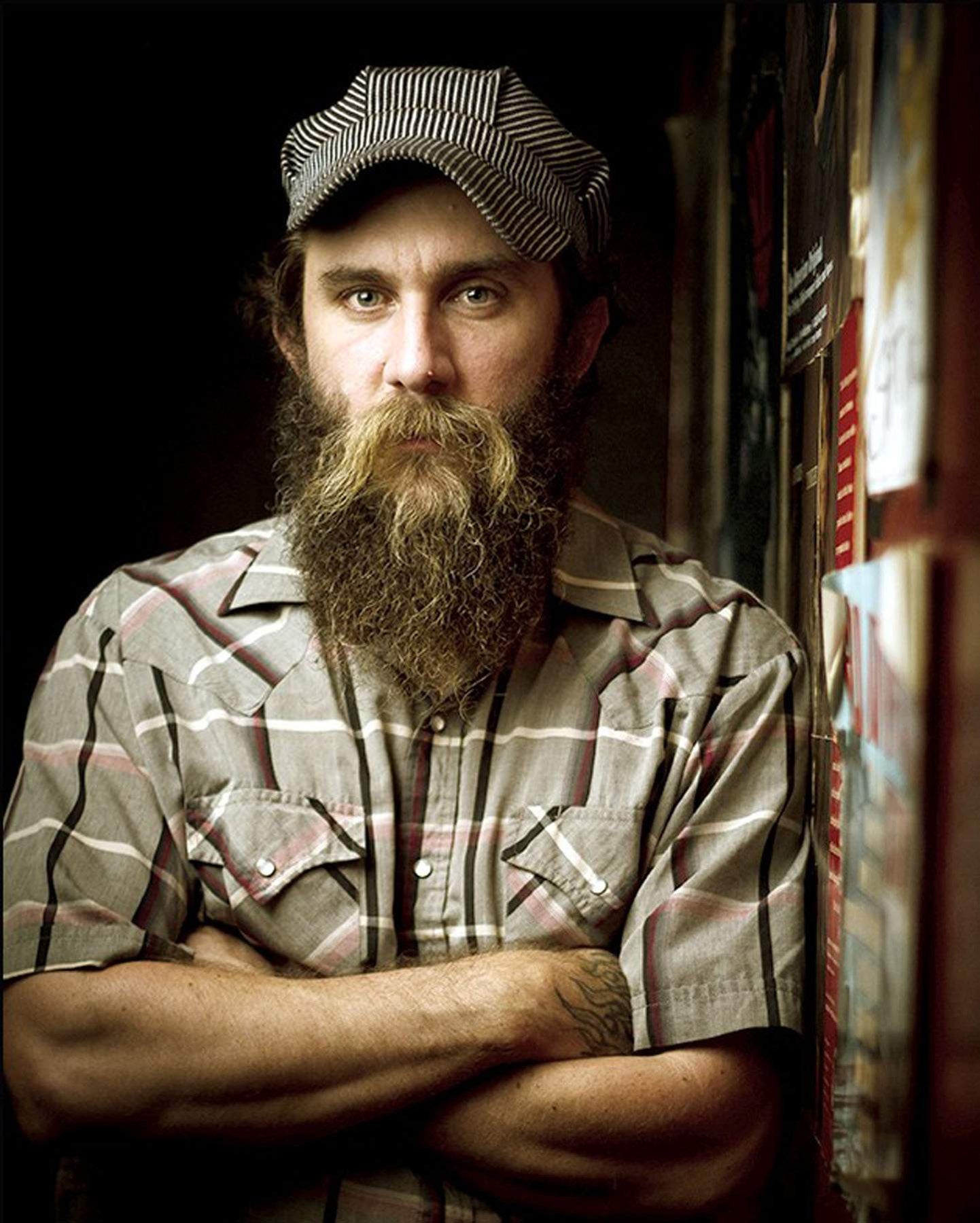 Ben Prestage has music in his blood. His great-grandmother was a professional musician who toured the American vaudeville circuit opening shows for Al Jolson. His grandmother was a boogie-woogie pianist.
For years, folk festival fans have flocked to the stages where Ben Prestage appears. Growing up in a swampy area of rural central Florida, Ben has created his own signature sound, Deep South Swamp Music, by melding juke joint blues, Delta blues and blazing Piedmont blues with award-winning finger-style guitar and soaring steel-guitar work. After a stint as a busker on historic Beale Street in Memphis, Ben emerged as one the nation's top one-man-bands and earned acclaimed accolades including the Lyon/Pitchford Award for "Best Diddley Bow Player" and "Most Unique Performer" at the Songwriters Showcase of America.
He also finished fourth, third and second place at the International Blues Challenge. Ben is one of the only artists to be nominated for both a Blues Music Award and an Independent Music Award. These accomplishments and uniquely powerful live performances have earned Ben invitations to perform at prominent blues, jazz and folk festivals across North America, Europe, North Africa and the Middle East.
Billy Dean
Festival favorite Billy Dean, a native of Quincy, Florida, is known by his peers as the "James Taylor of country music." By the age of 10, he was playing in his dad's country band. He was raised appreciating the value of music and has had many musical influences.
After attending college on a basketball scholarship, Billy moved to Nashville in 1983 and by 1990 had recorded his first Top 5 Hit, "Only Here for A Little While." Since then, Billy has transcended genres with his unique repertoire earning numerous awards including the Academy of Country Music's Song of the Year for "Somewhere in My Broken Heart"; ACM New Male Vocalist of the Year; BMI Pop Awards; BMI Song Awards; BMI Million Air Plays Award; Country Music Television Rising Star Award; NSAI Song of the Year; and a Grammy for a "Country Tribute: Amazing Grace." In 2017, Billy was inducted into the Florida Artist Hall of Fame, the highest honor bestowed by the state.
Billy's appeal reaches beyond the music world. He has appeared on numerous television shows as well as made-for TV movies, including "Blue Valley Songbird," "A Face to Kill For," "One Life to Live," "Good Morning America," "The Tonight Show" and many others. He is currently on tour across the U.S.
After 13 albums and 11 Top 10 singles spanning over a period of 18 years, Billy founded the publishing company BDMG (Billy Dean Music Group). Billy continues to make contributions to the country music world by building brands with music and empowering children as a spokesperson for Averitt Cares for Kids and Sunkist's Take a Stand Program.
His latest album, "Billy Dean Live," was released in 2017. It features personal anecdotes and an array of his most beloved songs. Billy's illustrious career has been recognized with a proclamation from the state of Tennessee House of Representatives.
Jeanie Fitchen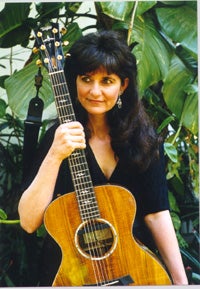 Jeanie Fitchen has come a long way since her first appearance at the Florida Folk Festival in 1966. Since then, she has traveled to nearly every part of Florida as well as to Tennessee, New York, Alaska and points in between, earning a bevy of accolades and awards for her performances, songwriting and recordings focused not only upon the culture, history and environment of Florida, but also the basic human dignity of all people and their right to live in freedom with justice and equal opportunity.
As a teenager, Jeanie found her niche in the simple beauty and artistic style of traditional music from around the world. She began to write and record her own songs, earning a 1999 Grammy nomination for her CD "Roads" in the category of best new folk album. For her long-standing contributions to the folk cultural resources of the state, Jeanie received a Florida Folk Heritage Award in 2001. For the songs she has written and sung in praise and defense of Florida's natural and cultural heritage, Jeanie was honored with the Fellow Man and Mother Earth Award by the Stetson Kennedy Foundation in 2010. In recognition of her legacy of performances as a Florida singer-songwriter and for her contributions to the Florida Folk Festival, Jeanie was inducted into the 2016 Florida Folk Festival's Legends and Legacy Hall of Fame.
When asked why people should care about folk music, Fitchen says, "I think it allows people to reflect, and sometimes it compels people to make changes in their life or world around them. There will never be another form of music like this." And there will never be another Jeanie Fitchen, a unique performer devoted to Florida folk music steeped in the tradition of past folk icons and Florida's diverse cultural history.
Jim Stafford
Winter Haven native Jim Stafford is a comedian, singer, songwriter and entertainer extraordinaire. He wrote and recorded his first chart-making song, "The Swamp Witch," produced by his boyhood friend Kent LaVoie aka Lobo in 1974. He followed with a gold single, "Spiders and Snakes," which stayed on the American pop charts for 26 weeks. The hits just kept coming and included "My Girl Bill," "Wildwood Weed" and the wonderfully satirical "Cow Patti," written for the Clint Eastwood movie "Any Which Way You Can," in which Jim appeared.
For over 20 years the Jim Stafford show has been named as a favorite by audiences and critics alike. The singer and songwriter is self-taught on guitar, fiddle, piano, banjo, organ, harmonica and the human brain - he might bring any of them into play at any moment. 417 Magazine, the Springfield News Leader and the Branson Entertainment Awards have voted Jim as Best Entertainer, Best Personality and Best Comedy Show. Jim brought his inimitable style to several movie soundtracks. He received a gold record for his work in the Disney movie "The Fox and The Hound," and he writes for many other popular artists.
Jim launched his television career with "The Jim Stafford Show" on ABC in 1975. His numerous television appearances included music specials, variety shows and talk shows. He co-hosted the popular prime time show "Those Amazing Animals," and he also hosted 56 episodes of "Nashville on the Road" and made 26 appearances on the "Tonight Show." In 1987 and 1988, Jim was a regular performer and head writer/producer for the Emmy-nominated "Smothers Brothers Comedy Hour."
Jim's first love has always been live performance. During his show Jim combines comedy with masterful performances on the classical guitar as well as with heart-warming stories of the human spirit. Critically acclaimed as the "Victor Borge of the Guitar," Jim creates hilarious antics from everyday life.