Traditional Artists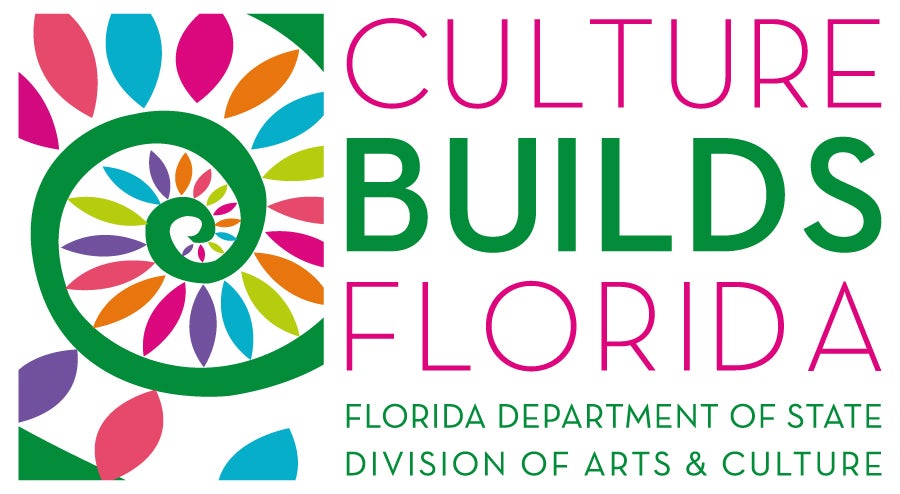 Traditional artists at the Florida Folk Festival are sponsored in part by the Florida Department of State's Division of Arts and Culture, the Florida Council on Arts and Culture, and the National Endowment for the Arts. We're currently scheduling traditional artists for 2023. Read below for examples of traditional artists who have appeared at previous festivals.  The 2023 Folk Festival schedule will be posted in early March.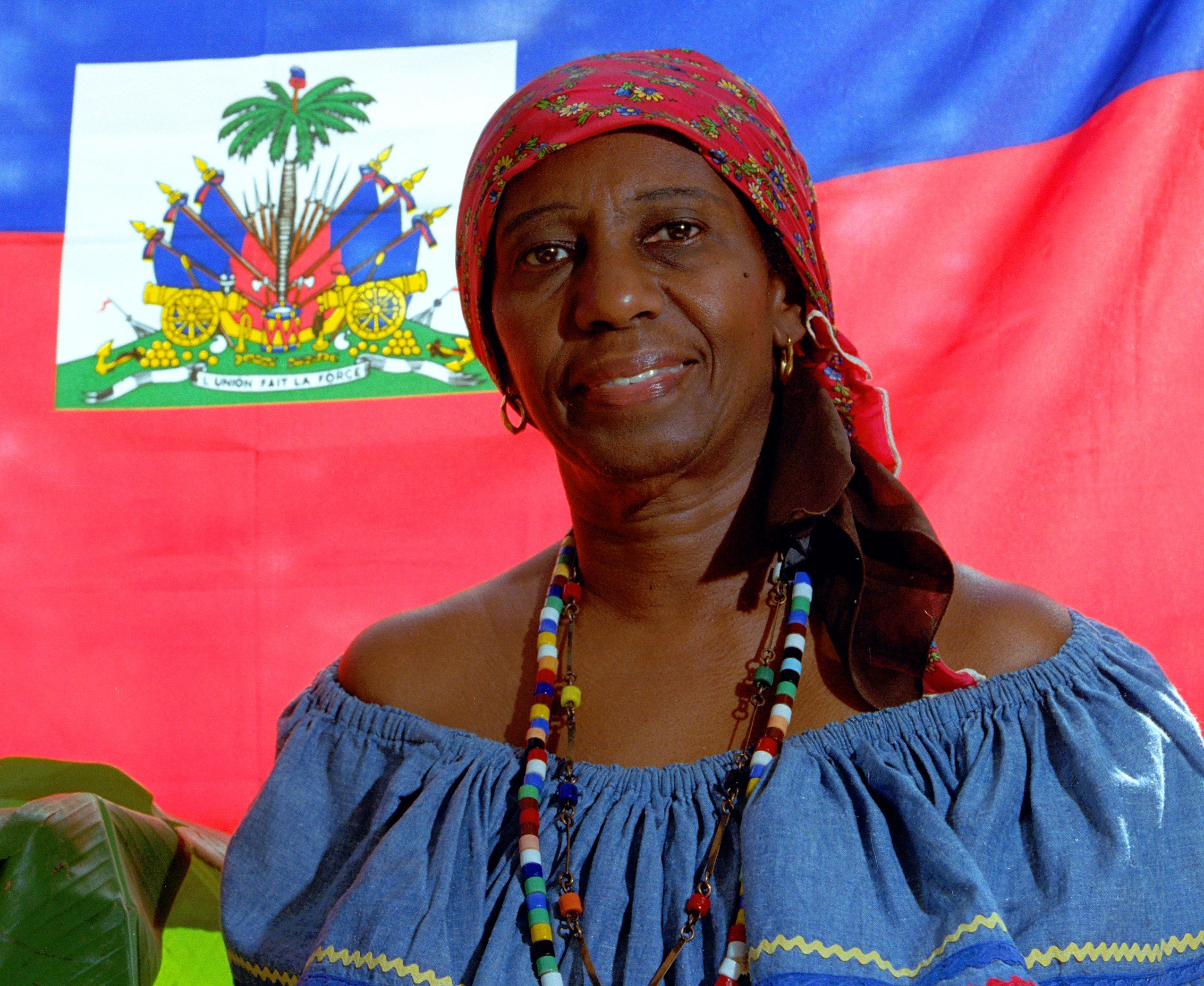 Liliane Nerette-Louis
Liliane Nerette-Louis is a master artist who has been promoting Haitian folk life for the past 40 years. She is the author of "When Night Falls" and other publications, including four children's books such as "Pumpkin Soup is for Sunday." Louis is committed to continue passing on the rich culture of the Haitian people.
Paco and Celia Fonta
Paco and Celia Fonta are internationally recognized performers of Spanish flamenco music and dance, and for over 30 years they have been ambassadors of flamenco throughout Florida and the U.S. They are the founders of Siempre Flamenco, a nonprofit organization that promotes the art of flamenco outside of Spain.
They are recipients of the Florida Folk Heritage award and have been recipients of the Florida Folk Life Apprenticeship Program as Master Artists. Their performances delight and exhilarate all ages, and the emotions expressed are timeless and universal.
Cortadito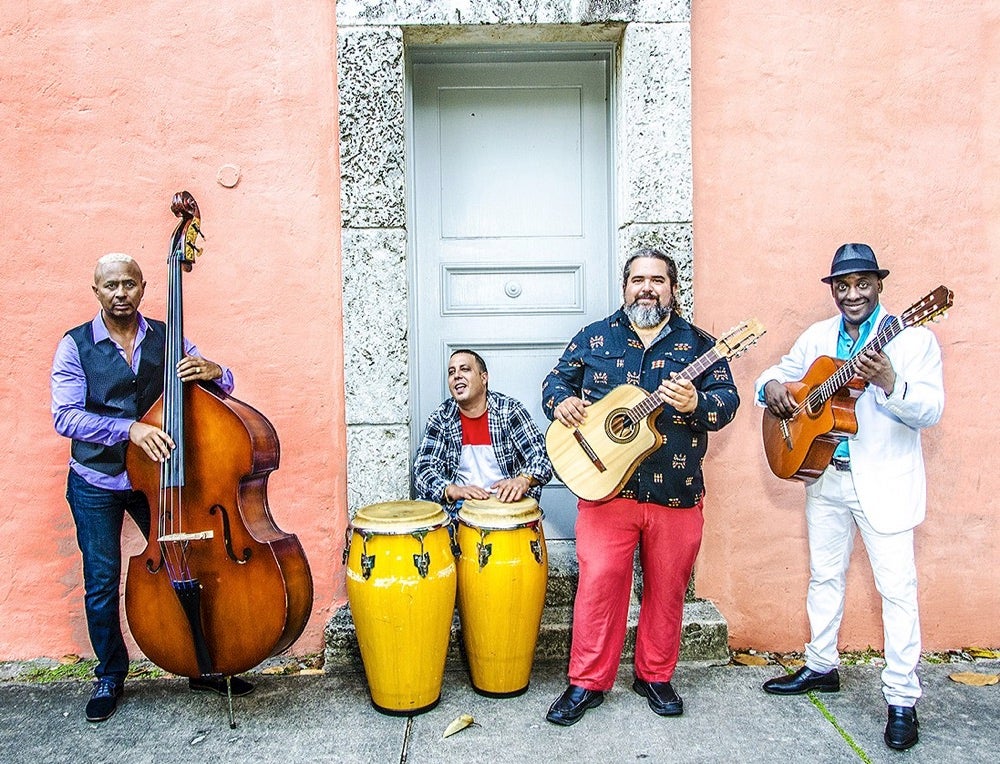 Born in the Dominican Republic to Cuban parents, Jose Elias is a musician and arts administrator in Miami. He played with the Grammy nominated group Conjunto Progresso as well as Miami stalwarts the Spam Allstars before co-founding Cortadito.
On the Amphitheater Stage, Cortadito will perform early 20th-century Cuban music in the styles of son montuno, guaracha, boleros, nengon and bolero son.
Karibbean Groove
Led by Judes Albert, Karibbean Groove is a dynamic dance band with a variety of Caribbean styles often performed in clubs or for important cultural celebrations like Haitian Flag Day and weddings. In addition to reggae, they play konpa, a meringue-style Haitian dance music with roots in Africa, and zouk, a fast-paced carnival beat that originated in Guadeloupe and Martinique.
The band members were born in Haiti but met at church in Immokalee, Florida, where their families worked on farms. 
This versatile and high-energy group stays true to the Haitian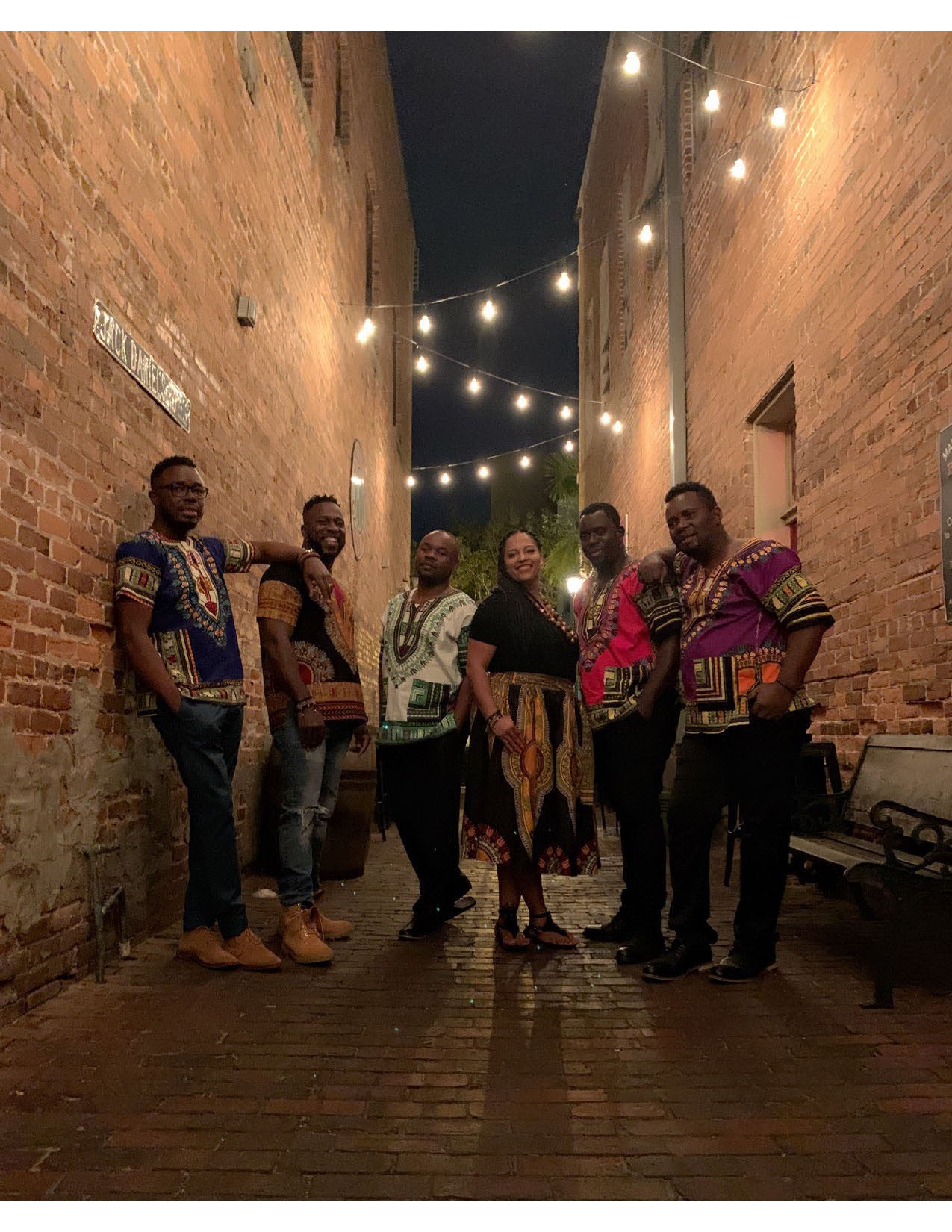 tradition of socially conscious music while also exploring new genres and expanding their fan base. They have performed at the Cape Coral Reggae Festival, charity fundraisers, and local festivals and cultural celebrations, and they appeared at Radio-Tele Pacific in Haiti.
Plena Es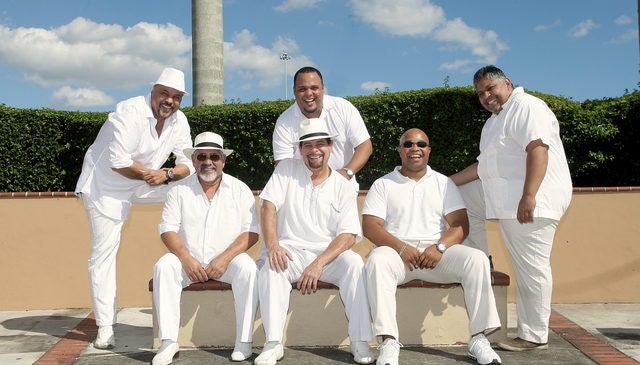 In the Cuban rich region of South Florida, Plena Es has carved a space for Puerto Rican music by emphasizing the island's distinctive bomba y plena musical traditions, percussion-driven sounds that reflect the island's African heritage. Founded by Pierre Ramos in 2004, the band, which features percussion, trombones, piano and bass, stirs up a high-energy Latin dance music that is a touchstone for Puerto Rican identity.
Bomba is the 17th-century music created by West African slaves on Puerto Rico's sugar plantations. Plena mixed bomba with indigenous Taíno Indian music, jibaro music of the island's mountain farmers, chamber music of the Spanish colonizers and the rhyming verse of urban satirists. The result was often called "el periódico cantado" ("the sung newspaper") due to the prominence of political commentary and day-to-day news in the lyrics. Backed by the rhythms of the panderos (hand drums), plena focuses on the story, often improvised, performed by a lead singer and chorus.
"The bomba was traditionally played in backyards and private parties," Ramos said. "These rhythms were considered to be low-class. The plena then went from being played in the streets, to the town plaza, and finally among high-class Puerto Rican people."
Ramos was inspired upon hearing Los Pleneros del Quinto Olivo as a young boy; he picked up the pandero and found that plena moved him. Shortly after founding Plena Es, Ramos, who also sings, was joined by David Lucca, a conga player originally from Ponce, the region many consider the birthplace of plena. Lucca is now Ramos' partner in the band. The mission of these pleneros is to get audiences dancing and smiling.
"The music is so upbeat and dynamic that it will move anyone that listens to it," Ramos said. "The singer's interpretation and the lyrics telling those amazing stories are nowhere else to be found. The essence of the instruments, when well-performed, creates such a powerful force that it doesn't matter where you are from. I bet you will move."
Dôdô Awoko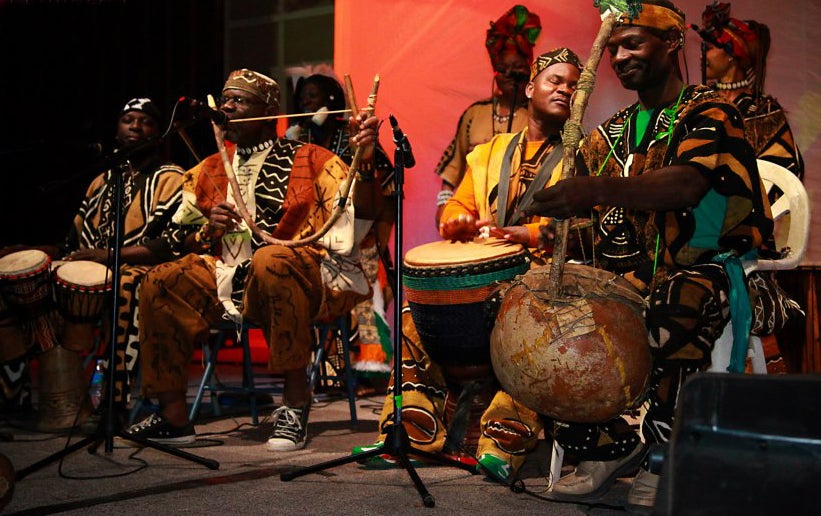 Dôdô Awoko showcases the rich heritage of instruments, rhythms and songs from the Côte d'Ivoire and the region of West Africa. Dôdô Awoko is made up of various African musical instruments. 
The name Dôdô Awoko is in itself made from two words, each representing an instrument: the dôdô and the awoko both used in the group. Other traditional instruments, including the balafon, boro, yadoh and attoungblan, add to the captivating voices of the lead vocalist and other singers. 
Dôdô Awoko is a unique, complex, musical combination, and Martin Zagbo is one of the very few musicians in Côte d'Ivoire to play it today. Dôdô Awoko as an ensemble has participated in several festivals in Africa as well as in America.
Raymi Dance School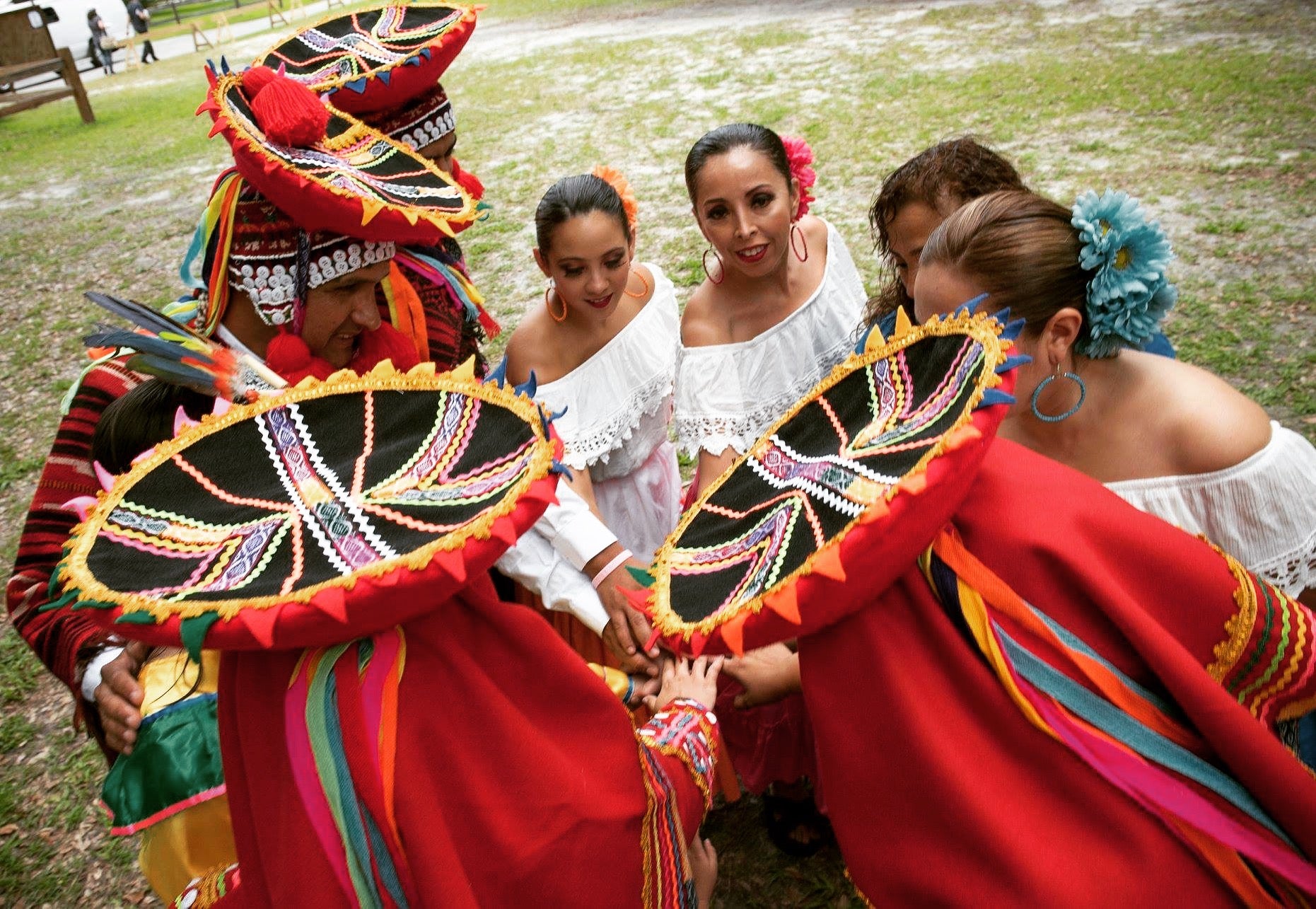 Raymi Dance School is a nonprofit organization that shares the dance, music, history and traditions of Peru in Florida. The group is led by Silvia Huddleston, a folkloric art teacher and Peruvian folk dancer raised in Lima, where rural and indigenous folklife was once viewed negatively.
She joined the Folkloric Ballet in Lima and, while traveling to perform, deepened her appreciation for the Spanish, Afro-Peruvian and indigenous influences in Peruvian folk dance. The group played an instrumental role in promoting national pride in Peru's folk culture when they performed at the 1988 Olympics in Seoul, South Korea.