Eight Florida State Parks with Amazing Trails
February is Florida Hiking Trails Month, so we put together this list of Florida State Parks that are home to scenic and unique trail systems.
Check out any of these parks for a memorable time exploring Florida's landscapes: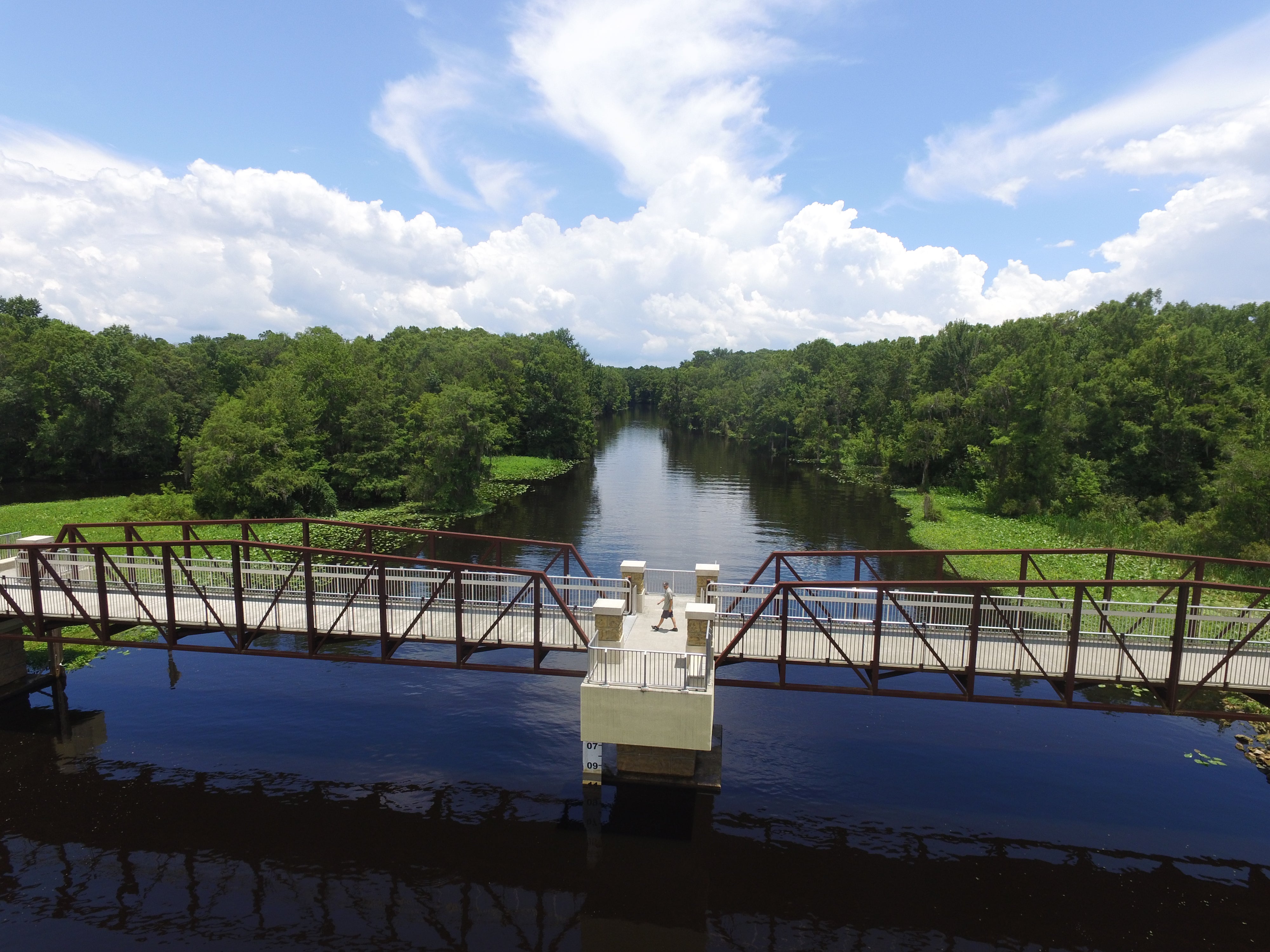 Marjorie Harris Carr Cross Florida Greenway – This epic trail system stretches from the Gulf of Mexico to the St. Johns River. Converted from an abandoned project to build a massive barge canal across the Florida Peninsula, over 300 miles of trails go through some of the state's most beautiful landscapes.
Jonathan Dickinson State Park – A network of trails at this park takes intrepid hikers, bikers and equestrians through the globally imperiled coastal sand pine scrub ecosystem. Numbers of the rare Florida scrub-jay can be found here. 
Big Shoals State Park/Suwannee River State Park – Whitewater and rocky cliffs … in Florida? The dramatic topography of the Suwannee River Valley beckons those who might otherwise consider Florida a land of palm trees and beaches. Trails here follow the river bluffs and offer great views of the blackwater Suwannee River, glittering springs and mysterious sinkholes.


Little Talbot Island State Park

Little Talbot Island State Park – The four-mile Island Hiking Trail at Little Talbot Island State Park traverses five distinct coastal ecosystems shaped by countless years of wind and salt. The trail crosses huge dunes and wind-gnarled trees on its way to the Atlantic Ocean. 
Payne's Prairie Preserve State Park - The park's trails, including the 16-mile paved Gainesville-Hawthorne State Trail, wind through a vast wetland where you can see wildlife such as alligators, bison and great blue herons. A 50-foot-high observation tower provides stunning panoramic views.
Cayo Costa State Park – This isolated barrier island has a remarkable trail system that threads through untouched coastal hammocks and along pristine beaches. Accessible by a regular ferry or private boat, Cayo Costa provides an island hiking experience like no other.


Savannas Preserve State Park

Savannas Preserve State Park - Freshwater marshes, or savannas, once extended all along Florida's southeast coast. This preserve state park is the largest and most intact remnant of Florida's east coast savannas. Almost 10 miles of multi-use trails offer a tour of scrub and marsh landscapes alive with birds and colorful wildflowers.
Falling Waters State Park - Boardwalks and unpaved trails at this Panhandle state park guide visitors through upland pine forests and dense hammocks to Florida's largest waterfall. The 100-foot-deep sinkhole waterfall is an impressive sight and a worthwhile destination.