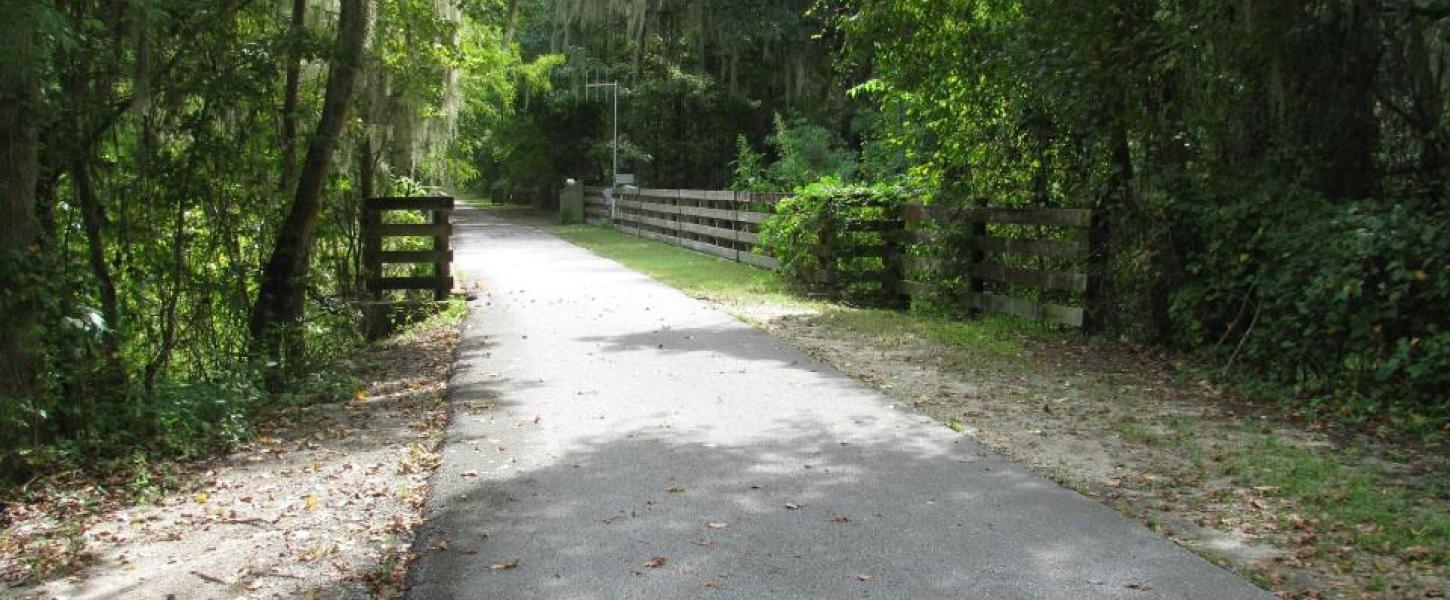 Gainesville-Hawthorne State Trail
Travel this meandering 16-mile trail for scenic vistas, wildlife sightings and glimpses of railroad history
Scheduled Maintenance
Visitors on the Gainesville-to-Hawthorne State Trail should be advised of routine maintenance scheduled along the Duke Energy transmission line. For more information, please contact the ranger station at 352-466-3397.
Hours
8 a.m. until sundown, 365 days 
Location
Contact Info
352-466-3397
Welcome to Gainesville-Hawthorne State Trail
Gainesville-Hawthorne State Trail stretches 16 miles from the city of Gainesville's Boulware Springs Park through the Paynes Prairie Preserve State Park and other local and state conservation lands.
On this historic rail-bed turned greenway you will pass by native plants and wildlife, diverse scenery and backyard Florida culture. Overlooks and stops of interest tie together a rich story of small railroad towns, locomotives and human activity along this corridor. 
The recreational trail is paved with a grassy equestrian trail running alongside.
Parking is provided at four trail heads:
Boulware Springs City Park, 3300 S.E. 15th Street, Gainesville
At the intersection of CR 234 and CR 2082, Rochelle (at Prairie Creek Preserve)
7902 S.E. 200th Drive, off of CR 2082, west of Hawthorne
2182 S.E. 71st Avenue, Hawthorne