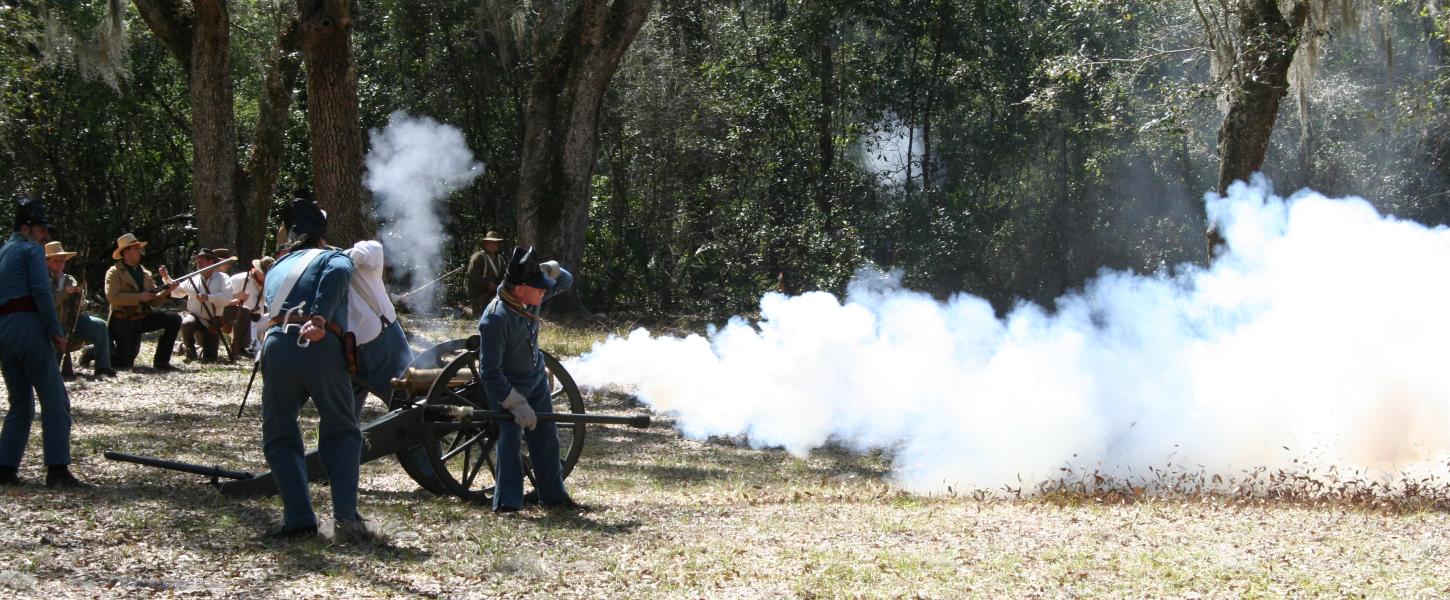 Fort Cooper State Park
700 acres of canopy forests and nature trails tell the story of a land in conflict
Hours
8 a.m. until sundown, 365 days a year.
Fees
$3 per vehicle. Please use the honor box to pay fees. Correct change is required.
Location
Contact Info
352-726-0315
Welcome to Fort Cooper State Park
With over 700 acres of nature at its best, Fort Cooper offers a spot for relaxing, hiking, studying nature and learning about Florida's rich history.
Lake Holathlikaha is popular for fishing and boating. Although private boats are prohibited, canoes are available for rent when water levels and conditions permit.  
As part of the Great Florida Birding Trail, the park offers nearly 5 miles of self-guided trails with excellent bird and wildlife viewing. The park's diverse natural areas provide a refuge for many plants and animals, including threatened and endangered species.
A paved pathway connects the park to the multi-use paved Withlacoochee State Trail. Park visitors can enjoy the picnic facilities and playground under a hardwood hammock near the lake.
The Seminole Heritage Trail is a series of four interpretive kiosks that provide insight into the lives of the Seminole people who lived in this area and the reason for Fort Cooper's construction.