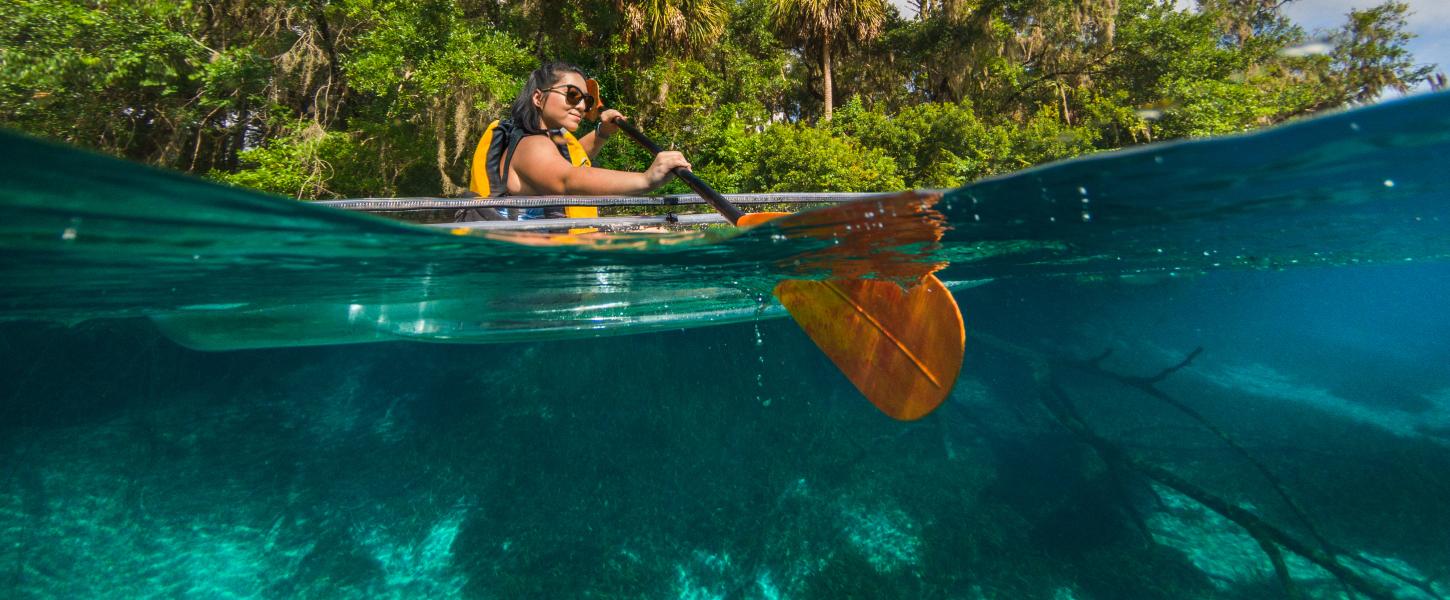 Rainbow Springs State Park
A centuries-old pilgrimage still being made today
Hours
8 a.m. - Sunset, 365 days a year
Location
Contact Info
352-465-8555
Welcome to Rainbow Springs State Park
The history of Rainbow Springs dates back centuries to a time when native peoples regularly visited the lush spring.
Although the modern era has seen the land shaped by both enterprising developers and the loving hands of local volunteers, the draw of the beautifully serene park endures. From wading in the crystalline headwaters to canoeing, kayaking, and even lazily floating a tube down river, Rainbow Springs is a priceless jewel in the Florida park system.
At our main headsprings entrance, visitors may swim in the freshwater headsprings of the Rainbow River, rent canoes and kayaks, view waterfalls and gardens and enjoy a picnic area with grills, and pavilions. For large gatherings, private pavilions can be reserved. Tubes are not allowed in the headsprings area of the park.
Archaeological evidence indicates that people have been using this spring for nearly 10,000 years. Rainbow Springs is Florida's fourth largest spring and, from the 1930s through the 1970s, was the site of a popular, privately-owned attraction. Today, the Rainbow River is popular for swimming, snorkeling, canoeing and kayaking.