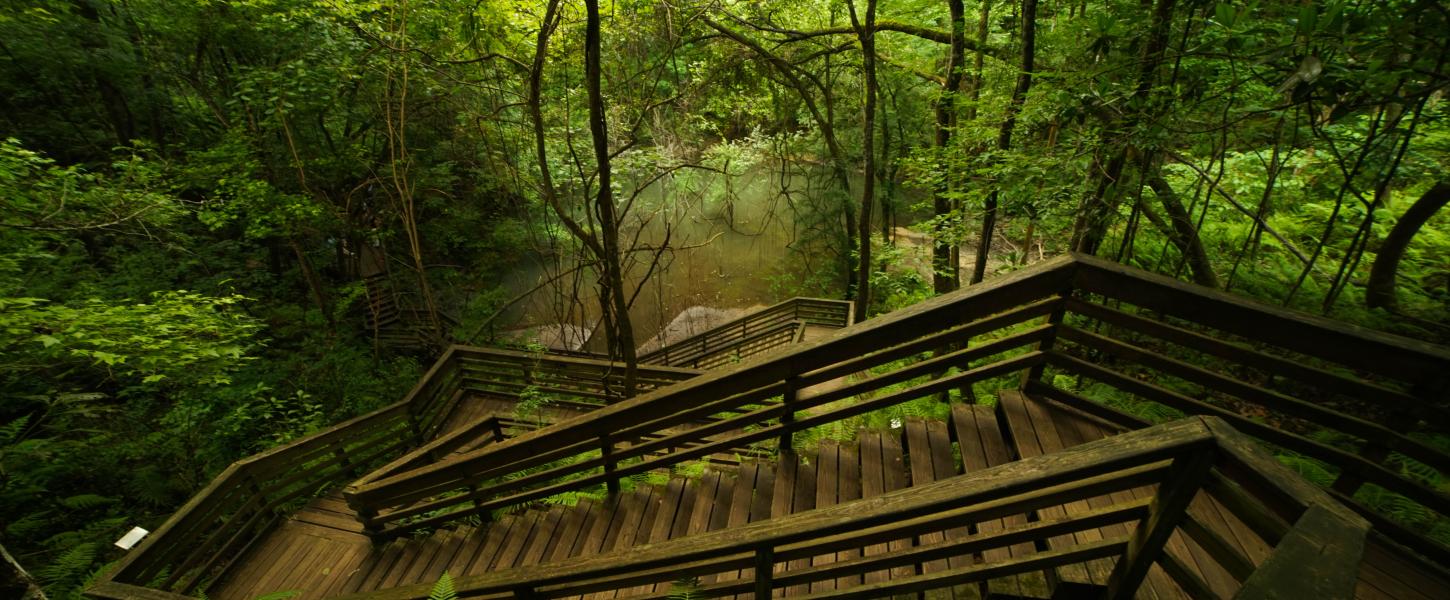 Devil's Millhopper Geological State Park
Discover an unexpected rainforest within this remarkable geological wonderland
Sinkhole Boardwalk Closed
The sinkhole boardwalk is currently closed. Excuse the inconvenience as we continue to repair sections of the boardwalk that were damaged during hurricane Irma and continue to access stabilization of areas of the sinkhole that became active during the hurricane.
Hours
9 a.m. to 5 p.m. Wednesday through Sunday.  The park is closed Monday and Tuesday.
Fees
$4 per vehicle, up to 8 visitors.  Pedestrians and bikes are $2.
Location
Contact Info
352-955-2008
Welcome to Devil's Millhopper Geological State Park
Journey down 232 steps into this National Natural Landmark which has attracted curious visitors since the 1880's.
This unique geological feature in the midst of the sandy North Florida terrain contains a miniature rainforest with gentle streams trickling down its 120-foot limestone walls.
Fossils of extinct land animals and marine life have made this curiosity a place for exploration by geologists and nature lovers, but anyone can enjoy a picnic or hike in this unexpected park. The sinkhole is 120 feet deep and 500 feet across. A one-half mile nature trail follows the rim, and there is a 232-step stairway to the bottom of the sink. The state purchased this site in 1974, and the stairs were completed in 1976. Until that time, access in the area was limited.