History of the Gainesville-Hawthorne State Trail
This historic route, a "trader's path" stretches back to the days of William Bartram, Seminole Indians and Florida's first people.
As you make your way down the trail, trade modern life for citrus groves, small railroad towns and locomotives. There are numerous stops with interpretive panels highlighting the area's significance.
If heading east, Boulware Springs is the start of the trail (mile 0). The city of Gainesville got its start here too in 1854 at a picnic when it was decided to move the county seat to take advantage of rail lines being established.
In 1892, the city purchased the spring for $2,500 and built a pumphouse that supplied up to 300,000 gallons daily. The historic pumphouse remains today but there is no trace of the former 1890s attraction that included a zoo, dance pavilion and even a rollercoaster.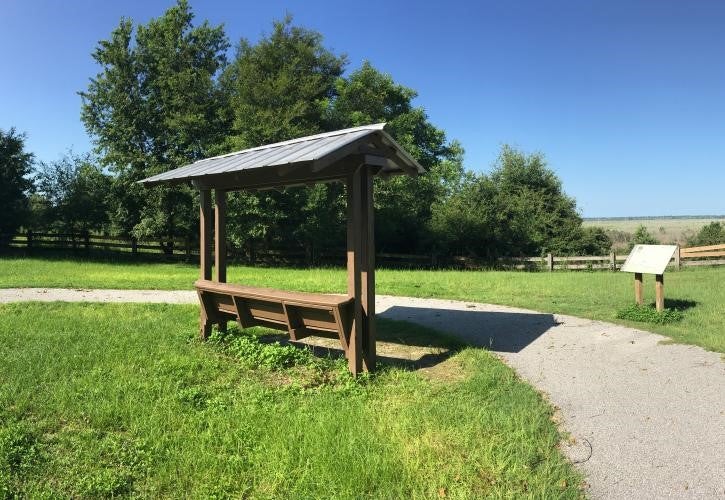 At Sweetwater Overlook (mile .7), the waters of Sweetwater Branch and Bivens Arm flow into the basin of Paynes Prairie - a dynamic place. If sitting here in the 1870s and 80s, you would have seen a vast vista called Alachua Lake with boats carrying goods between landings, including the Chacala a 32-foot steamship.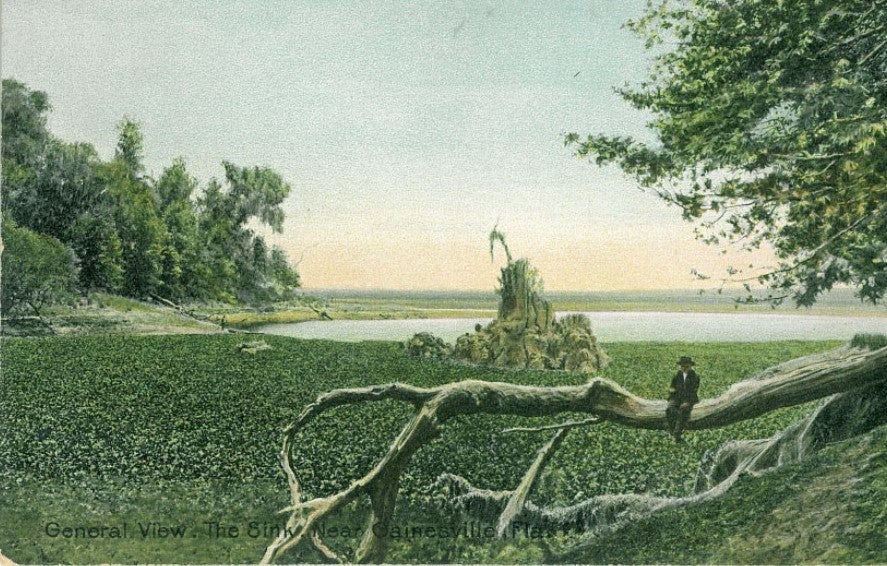 The La Chua Trail (mile 1) is not only notable for wildlife viewing but for the people who once gathered to hunt mastodon, ranch cattle, ward off attacks by French pirates and Creek warriors and ship goods by steamship and train. Here, as waves of people come and go, Alachua Sink continues to quietly serve as Paynes Prairie's main drain, recharging the Floridan aquifer - our drinking water.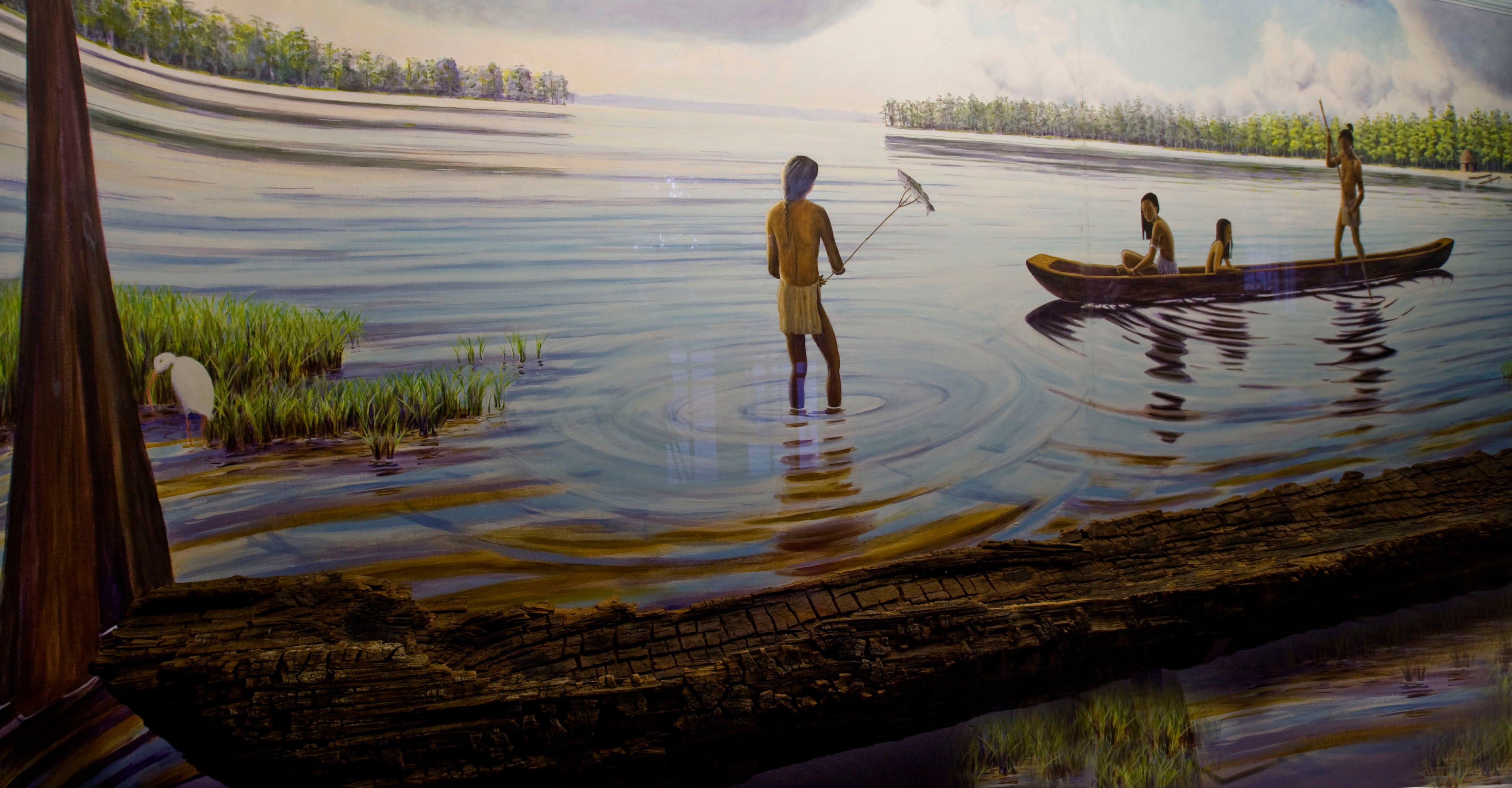 Red Wolf Pond and Prairie Creek hold ties to past cultures. The area near Red Wolf Pond (mile 4) was home to Cades Pond people from 200 A.D. until 800 A.D. This culture was adept at utilizing aquatic resources and was the only one to build burial mounds in central Florida. 
For approximately 12,000 years, the area to the north of Prairie Creek (mile 4.8) has been a hub of human activity. In Newnans Lake, over a hundred dugout canoes were found some dating to 5,000 years old. To this day, it's a hot spot – a draw for fishing from the trail bridge and boardwalk.
Now quiet Rochelle (mile 6.4), once had enough visitors arriving by train to warrant building a hotel in the 1880s. This was also the site of the 1812 battle between Colonel Newnan's invading force of American soldiers and Seminole warriors along the Alachua Trail. The Seminole won the battle but suffered a crushing loss of their Chief King Payne who later died from wounds.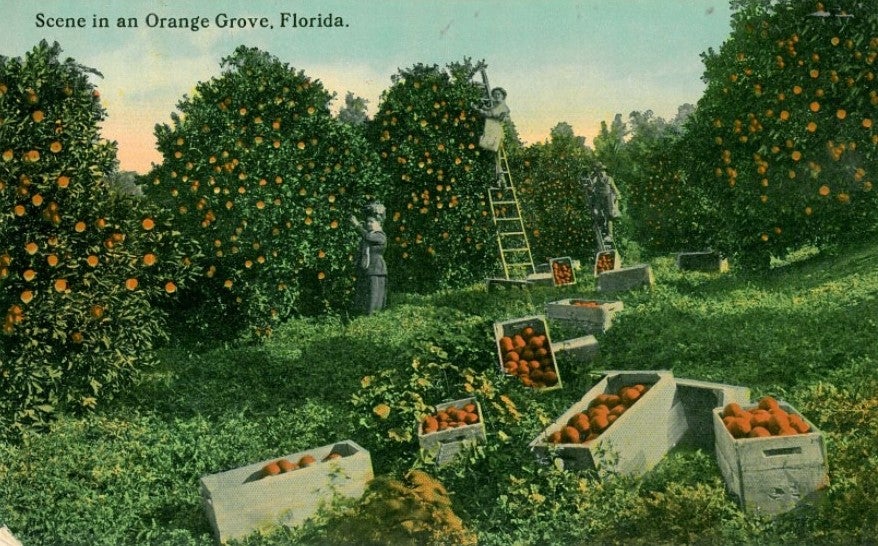 Two additional former railroad towns are Phifer (mile 10.4) and Grove Park (mile 11.6). Crews in Phifer once tapped the pine trees for resin to make turpentine and other products. Some trees can be seen today with the "catface" scars and metal drains used for collecting. Grove Park was known for its citrus production until major freezes in the 1890s destroyed the once thriving industry in north Florida.
Imagine 24 trains per day rumbling down this former track!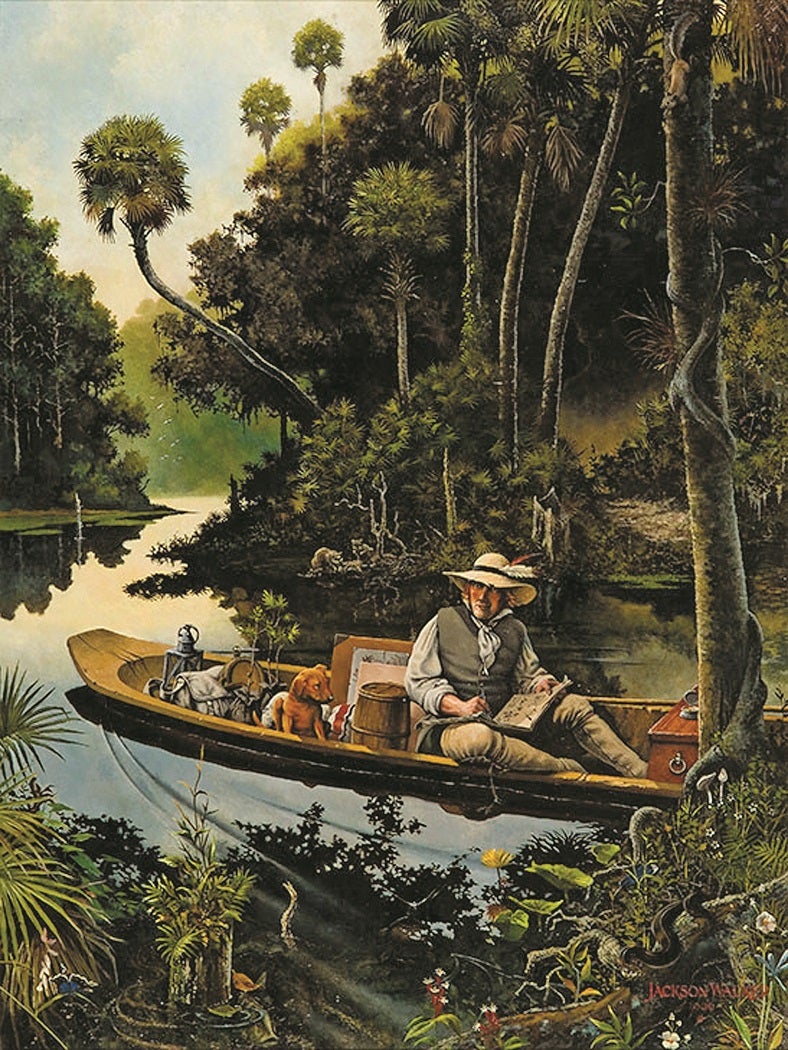 William Bartram, famed naturalist, traveled this "trader's path" as he called it in 1774 to Paynes Prairie. He described crossing a blackwater stream named Lochloosa Creek (mile 13.8). He wrote of the "evident signs and traces of a powerful settlement of the ancients."
Hawthorne marks the trail's end (mile 15.2). This town received its name from James Hawthorn who prospered as a citrus grower, his success drawing other settlers to the area. In 1879, the new residents honored his influence by naming the community Jamestown, but James preferred they use his last name. It is thought the "e" was added by the railroad company that transported citrus, crops, timber and passengers down this historic track.