The Gainesville-Hawthorne State Trail is a focal point for the surrounding community of cyclists. This trail caters to those who enjoy cycling without the fat tires needed to bike off-road. With a paved surface, test your endurance or choose to slow down and appreciate the numerous sites along the way.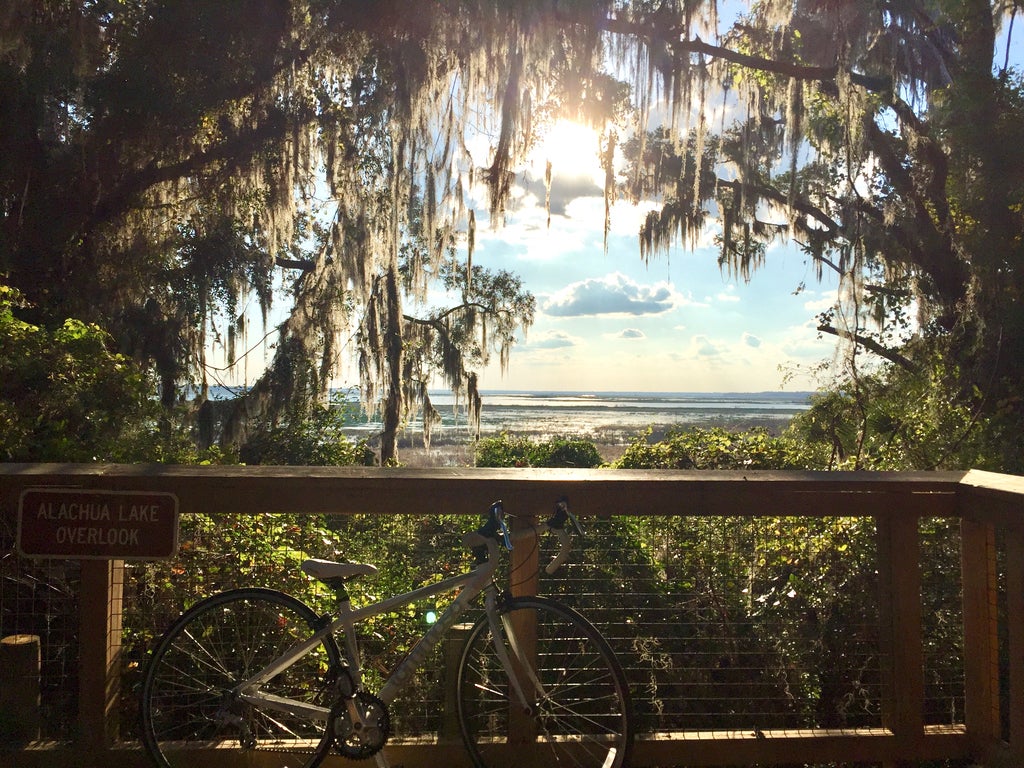 Many start their journey at Boulware Springs City Park and make their way east toward Hawthorne. Passing through city, county and state conservation lands, you can expect that each visit will be different.
Enjoy beautiful views of Paynes Prairie Preserve State Park from the Alachua Lake and Sweetwater overlooks, get transported back to the late 1800s as your ride through the old railroad towns of Rochelle, Phifer and Grove Park, or take a relaxing break and soak up the calming sounds of Prairie and Lochloosa Creeks. 

Consider making time for exciting detours, including the La Chua Trail (mile 1). This location is legendary for alligator viewing, plus catch a glimpse of the wild horse or bison herds. Add another adventure by exploring the trails at Alachua Conservation Trust's Prairie Creek Preserve (mile 6.4) and Alachua County's Phifer Flatwoods Preserve (mile 9.9).
If you extend your ride west, you will find the country's trails at Sweetwater Preserve and there's much to discover at the city of Gainesville's Depot Park. 
The trail has beauty throughout the year, but a trip in late autumn is highly recommended when cooler breezes start to drift across the prairie basin, and the trail is illuminated with a golden glow. See you on the trail!