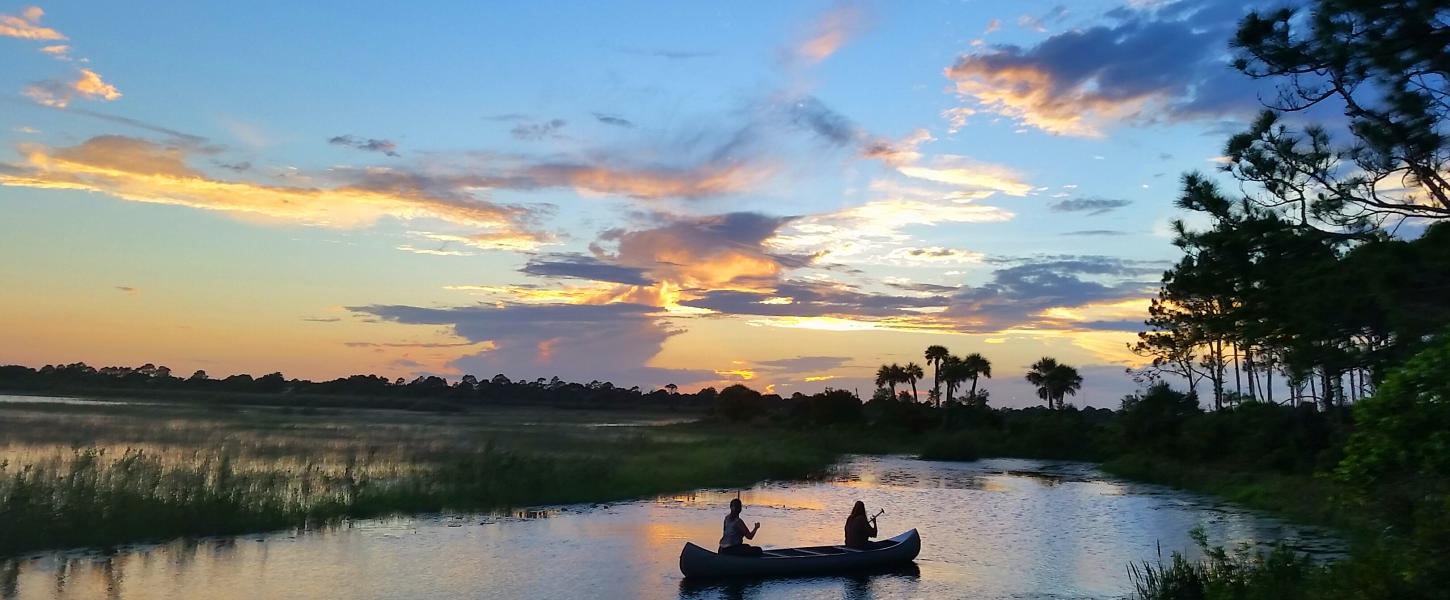 Savannas Preserve State Park
Basin marsh that once covered Southeast Florida is preserved for adventurous visitors to explore
Equestrian Lot
The Equestrian trailer lot off of Walton Road and Scenic Park drive is closed and will re-open June 1, 2024. For questions or concerns, call 772-398-2779.
Temporary Trail Closure
A portion of the Gopher Tortoise Trail is temporarily closed to the west of Canoe Launch Road, between the equestrian parking lot and the outdoor classroom. This portion of the trail has been deemed a sensitive area and will remain closed until further notice for habitat protection. Visitors with an equestrian trailer should call 772-398-2779 several days prior to arrival for updated guidelines on parking and unloading.
Know Before You Go
Effective Oct. 11, 2021: The Savannas Preserve State Park education center is closed for renovations. Guided canoe tours are currently unavailable. 
Hours
8 a.m. to sundown, 365 days a year. 
Fees
$3 per vehicle. Use the honor box; correct change is required. 
Location
Contact Info
772-398-2779
Welcome to Savannas Preserve State Park
Located on Florida's southeast coast, the park's scenic landscapes represent what the first pioneers would have seen in the area. 

Savannas Preserve State Park protects a representative sample of a basin marsh that extended throughout South Florida prior to rapid suburban growth.
Pavilions and picnic tables are available near the center and at trail heads throughout the park. Canoeing, kayaking and fishing in the wetlands are popular recreational activities.
Wildlife enthusiasts and photographers will enjoy the diversity of habitats this undisturbed area has to offer. The park boasts over 17 miles of multi-use trails that provide ample opportunities for hiking, bicycling and horseback riding.
Regularly scheduled guided walks and canoe trips are available by reservation.