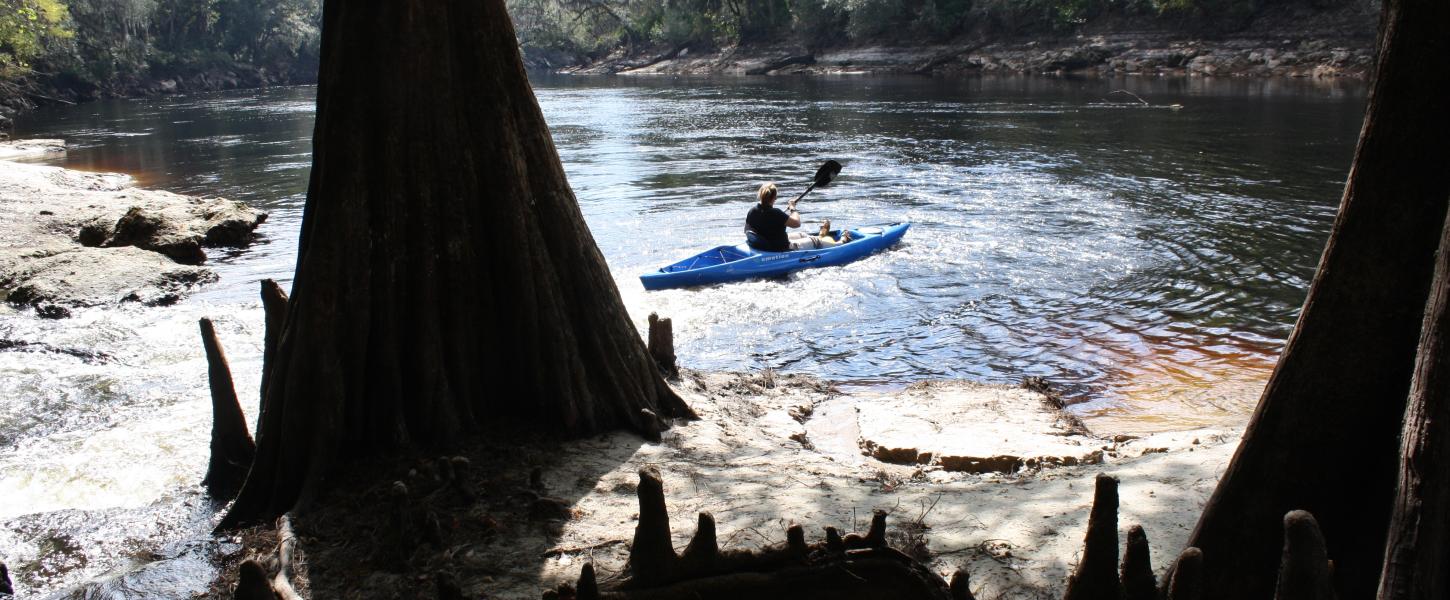 Suwannee River State Park
Where nature and history meet in a timeless experience
Hours
8 a.m. until sunset, 365 days a year
Location
Contact Info
386-362-2746
Welcome to Suwannee River State Park
On foot or by canoe, experiencing the park's historical significance is its own timeless reward.
Florida is a living, breathing museum, from it's natural wonders forged over many centuries to the imprint of humanity in more recent times. This historical intersection reveals itself where the Suwannee and Withlacoochee rivers meet. The river and woodland ecosystem count among its treasures Civil War-era earthworks, ghost towns and even the underwater skeletal remains of a 19th-century paddlewheel boat.
About a quarter mile past the ranger station, a high bluff overlooks the spot where the Withlacoochee River joins the Suwannee River on its way to the Gulf of Mexico. Vestiges of history in the park show how important the Suwannee River was to Florida history. Along the river are long mounds of earthworks built during the Civil War to guard against incursions by Union Navy gunboats.
Other remnants from the past include one of the state´s oldest cemeteries, and a paddle-wheel shaft from a 19th century steamboat. Five trails, ranging from a quarter mile to 18 miles, loop through surrounding woodlands and provide panoramic views of the rivers. Other activities include fishing, picnicking and canoeing; for overnight stays, the park has a full-facility campground and cabins.