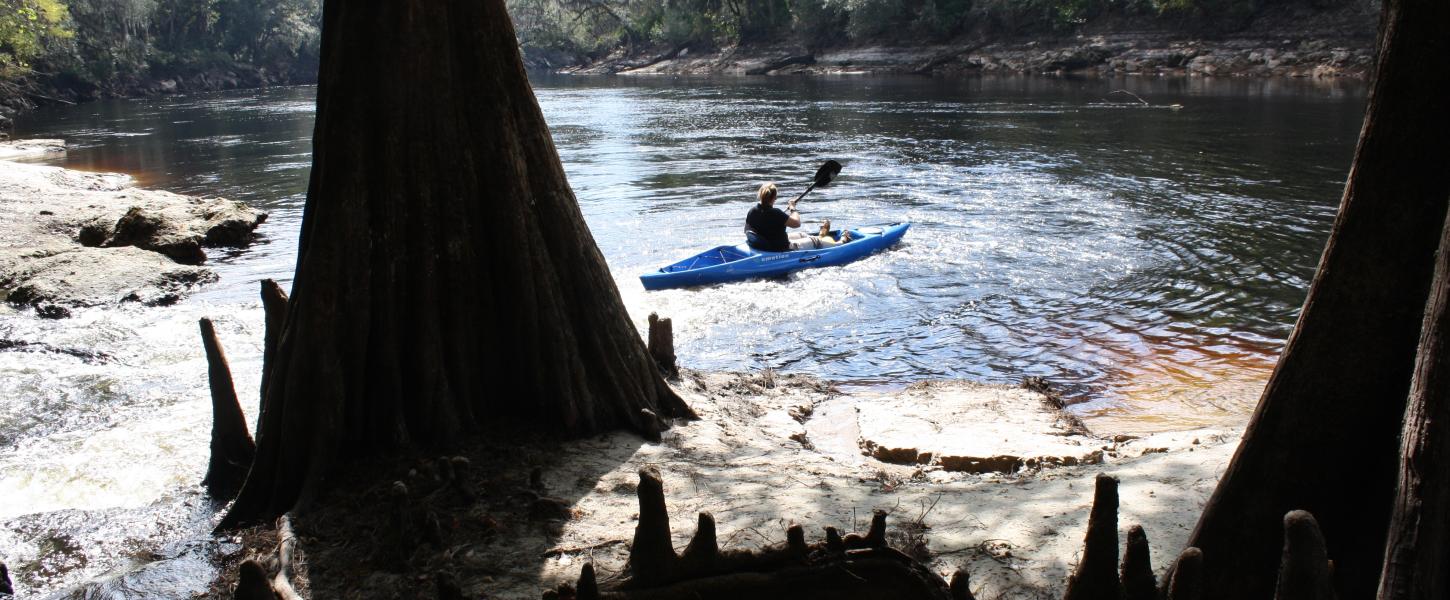 Suwannee River State Park
Where nature and history meet in a timeless experience
Hours
8 a.m. until sunset, 365 days a year
Location
Contact Info
386-362-2746
Welcome to Suwannee River State Park
On foot or by canoe, experiencing the park's historical significance is its own timeless reward.
At the intersection of the Suwannee and Withlacoochee rivers, patches of rain lilies spring up on earthen mounds built to defend against Union Navy gunboats. This park is alive with history. Visitors can see remnants of a nineteenth-century steamship and two ghost towns that have been reclaimed by the sandhill wilderness, which is home to diverse and imperiled native species. Look out over the river, or stop by Little Gem Spring, and you are treading on storied ground. 
Experiences
Camping
Camping Primitive
Camping, Primitive Group
Birding
Bicycling
Fishing
Hiking
Picnicking
Weddings
Boating
Birding
Amenities
Campgrounds
Cabins
RV
Laundry
Shower Station
Campfire Circles
Picnic Pavilion
Canoe Kayak Launch
Boat Ramp
Interpretive Exhibit
Playground
Restroom Facilities
Parking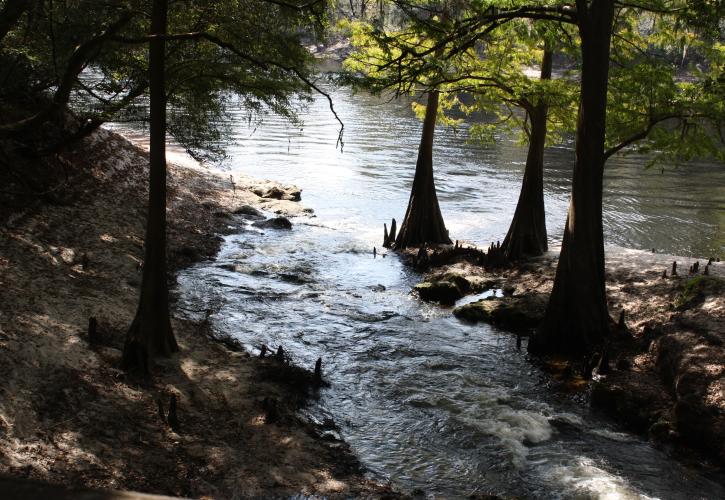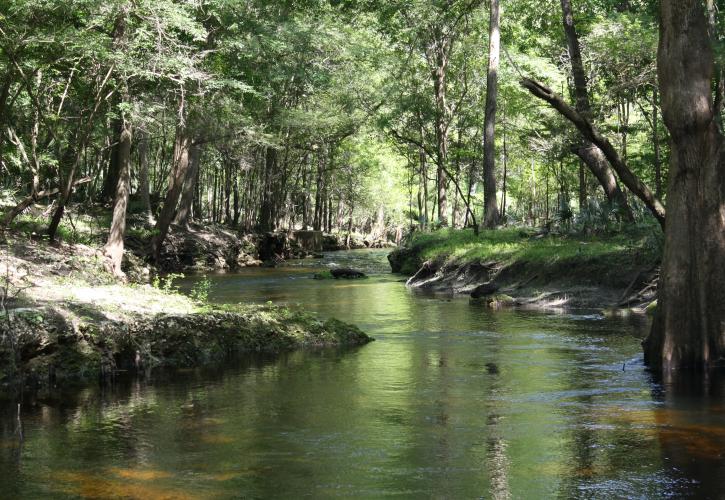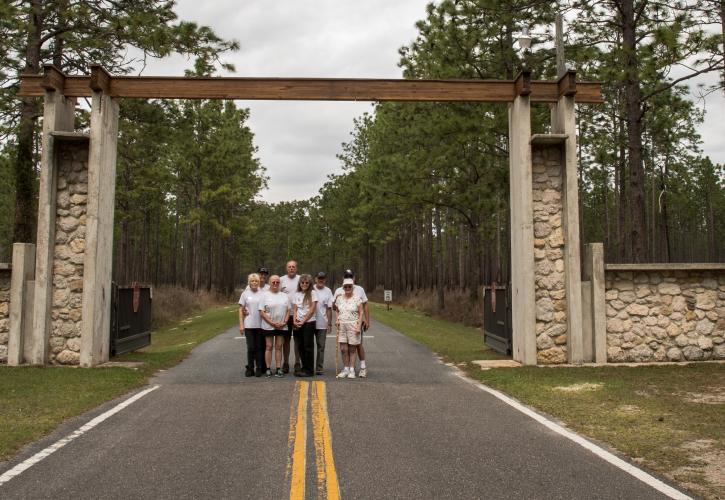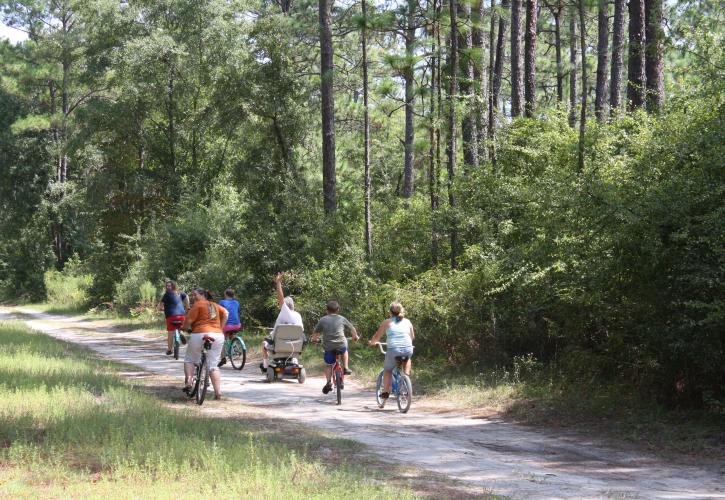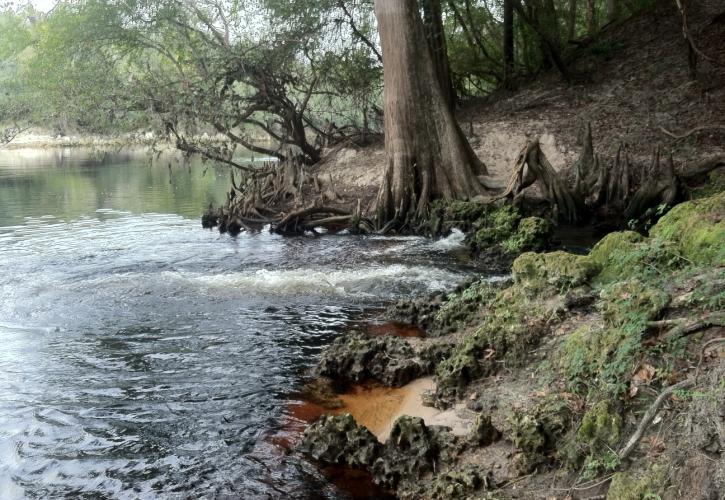 The Columbus Cemetery, established in 1860 consists of 23 graves -- the earliest recorded in it is 1862. The stones in the cemetery are made of various materials, including granite, marble and metal, and are in different conditions of repair. The last known burial in the cemetery was 1973.
Close
Information
This Park is Recognized by: