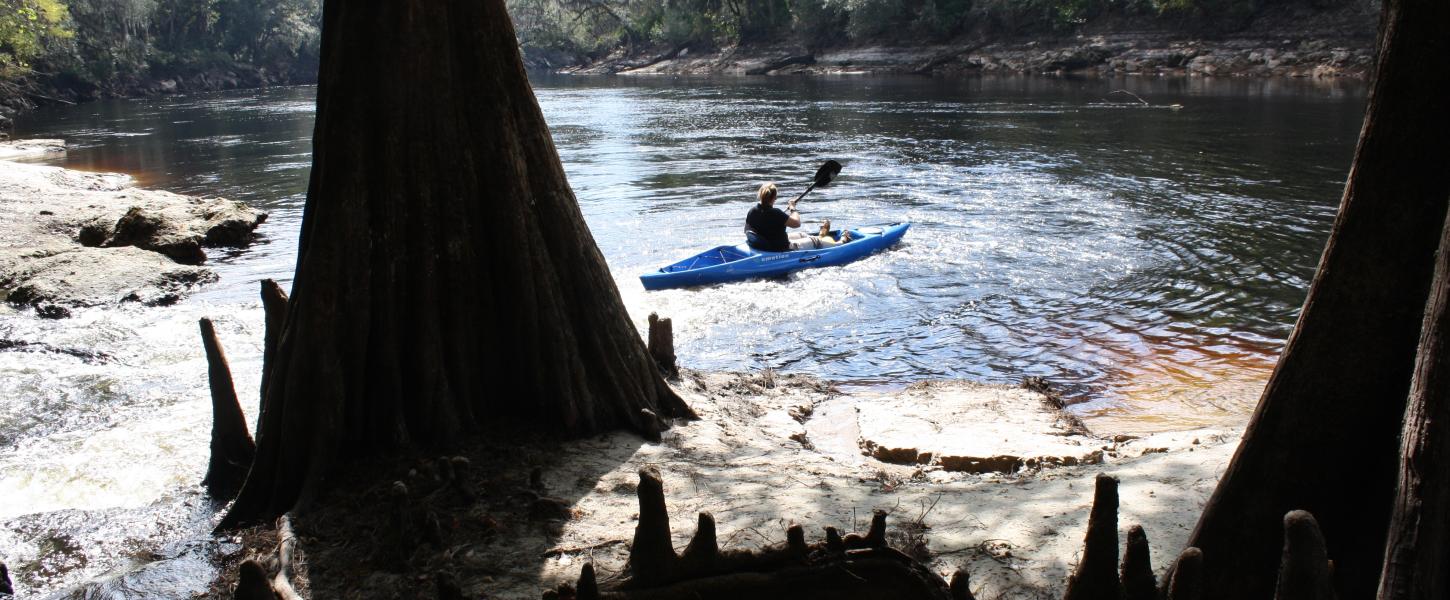 Suwannee River State Park
Where nature and history meet in a timeless experience
Hours
8 a.m. until sunset, 365 days a year
Location
Contact Info
386-362-2746
Welcome to Suwannee River State Park
On foot or by canoe, experiencing the park's historical significance is its own timeless reward.
At the intersection of the Suwannee and Withlacoochee rivers, patches of rain lilies spring up on earthen mounds built to defend against Union Navy gunboats.
This park is alive with history. Visitors can see remnants of a 19th-century steamship and two ghost towns that have been reclaimed by the sandhill wilderness, which is home to diverse and imperiled native species.
Look out over the river or stop by Little Gem Spring, and you are treading on storied ground.