Wild and Natural Paddling
Are you planning a fall paddling trip? Florida State Parks have some of the state's best waterways for paddlers of every skill level. See wildlife, enjoy the peace and quiet or explore wild, hidden places.
Northwest
Fred Gannon Rocky Bayou State Park
Bring your canoe or kayak or rent one from the park for a day of adventure exploring Rocky Bayou and a nearby freshwater stream. You might see dolphins and otters or the rare trumpeter swan. The park is a prime spot for saltwater fishing.
Explore the backwaters of Western Lake, a 100-acre coastal dune lake brimming with plant and animal life. Bring your own canoe or kayak or rent from the ranger station.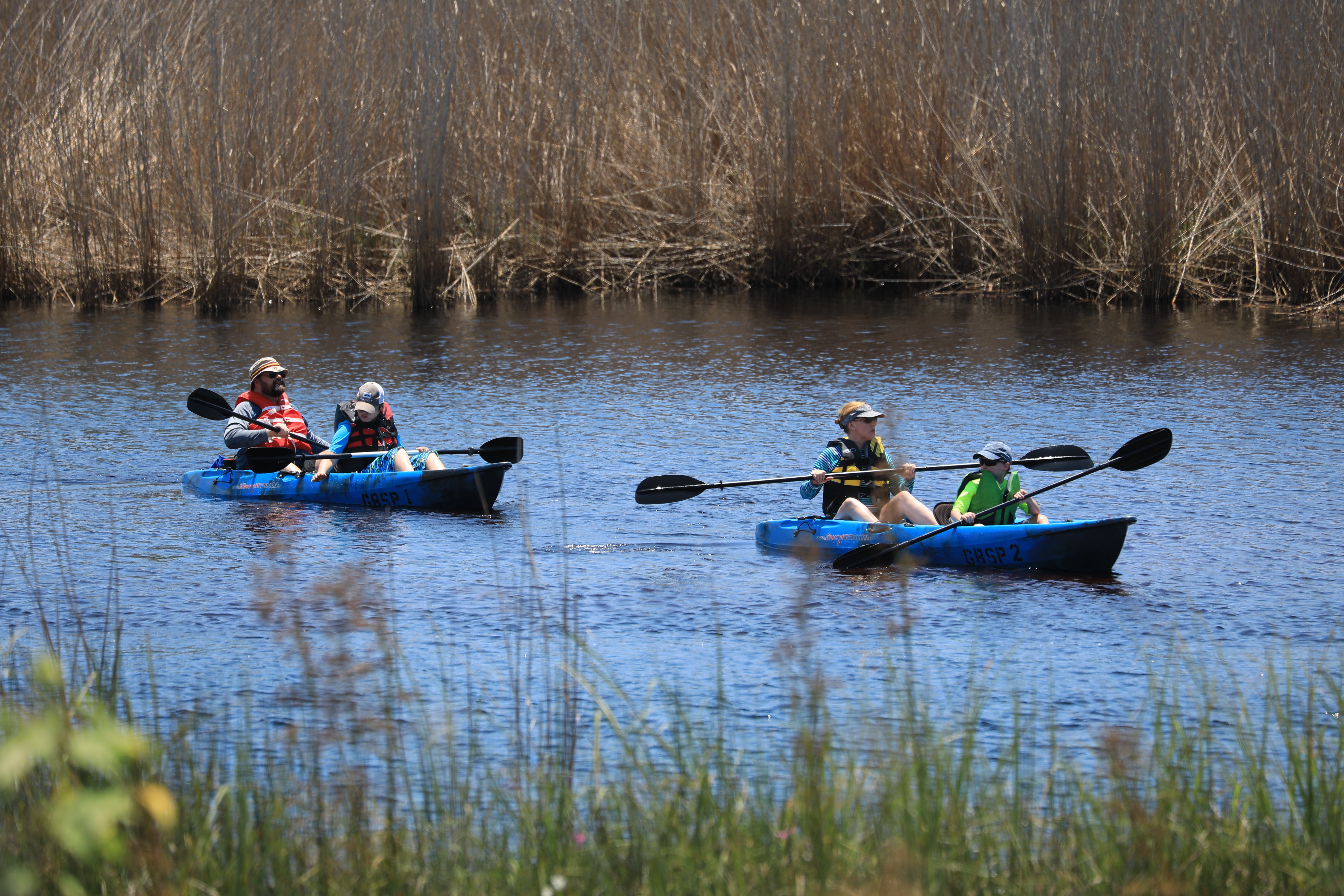 North
Put in to the Econfina River at this remote park. Explore the river lined by limestone banks and palm trees, or head out to a vast marsh to paddle under open skies.
Suwannee River Wilderness State Trail
This epic 200-mile paddling trail is a network of campsites and amenities along the Suwannee River. Explore maps and resources online to prepare for a daylong segment, or make use of river camps, hubs and parks for overnight trips.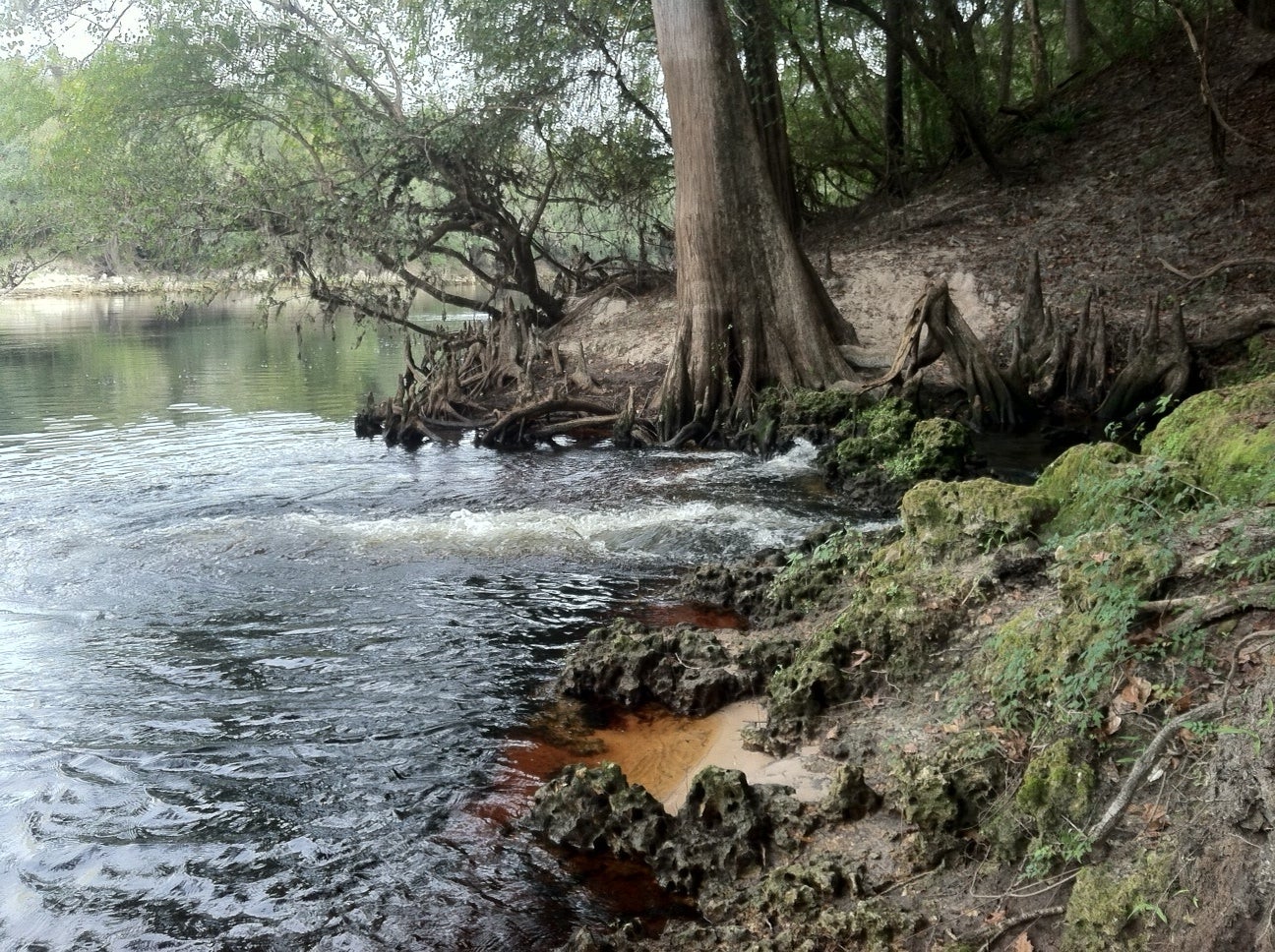 Northeast
You can explore the expansive marsh and peaceful tidal creeks around the Talbot Islands on your own or with Kayak Amelia outfitters. Not far from Jacksonville, this spot feels a world away from the big city.
After a relaxing picnic under the canopy of trees, visitors to Dunns Creek State Park enjoy launching from an accessible kayak launch and paddling along the shoreline to either the St. Johns River or to Crescent Lake.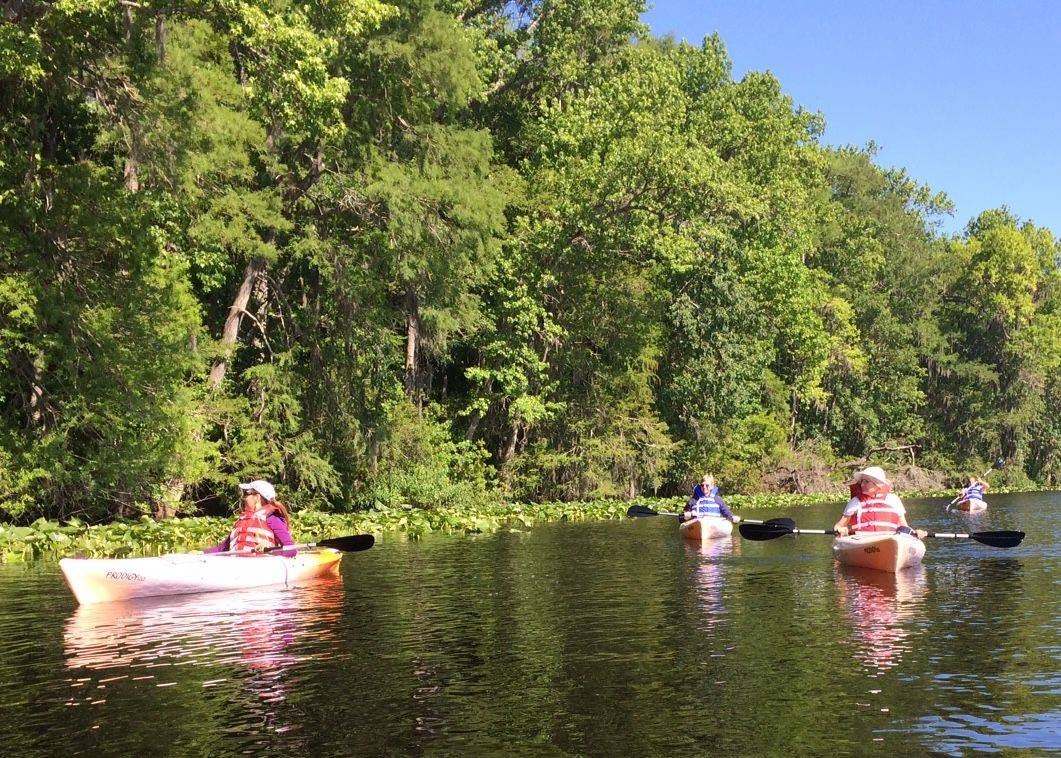 Central
This island park is accessible only by water! Go on an adventure around the island by canoe or kayak. Either may be rented at the Island Store.
Just 30 minutes from Orlando, this park is great for a paddling day trip on calm lake waters. Two-person canoes and single or tandem kayaks are available for rent.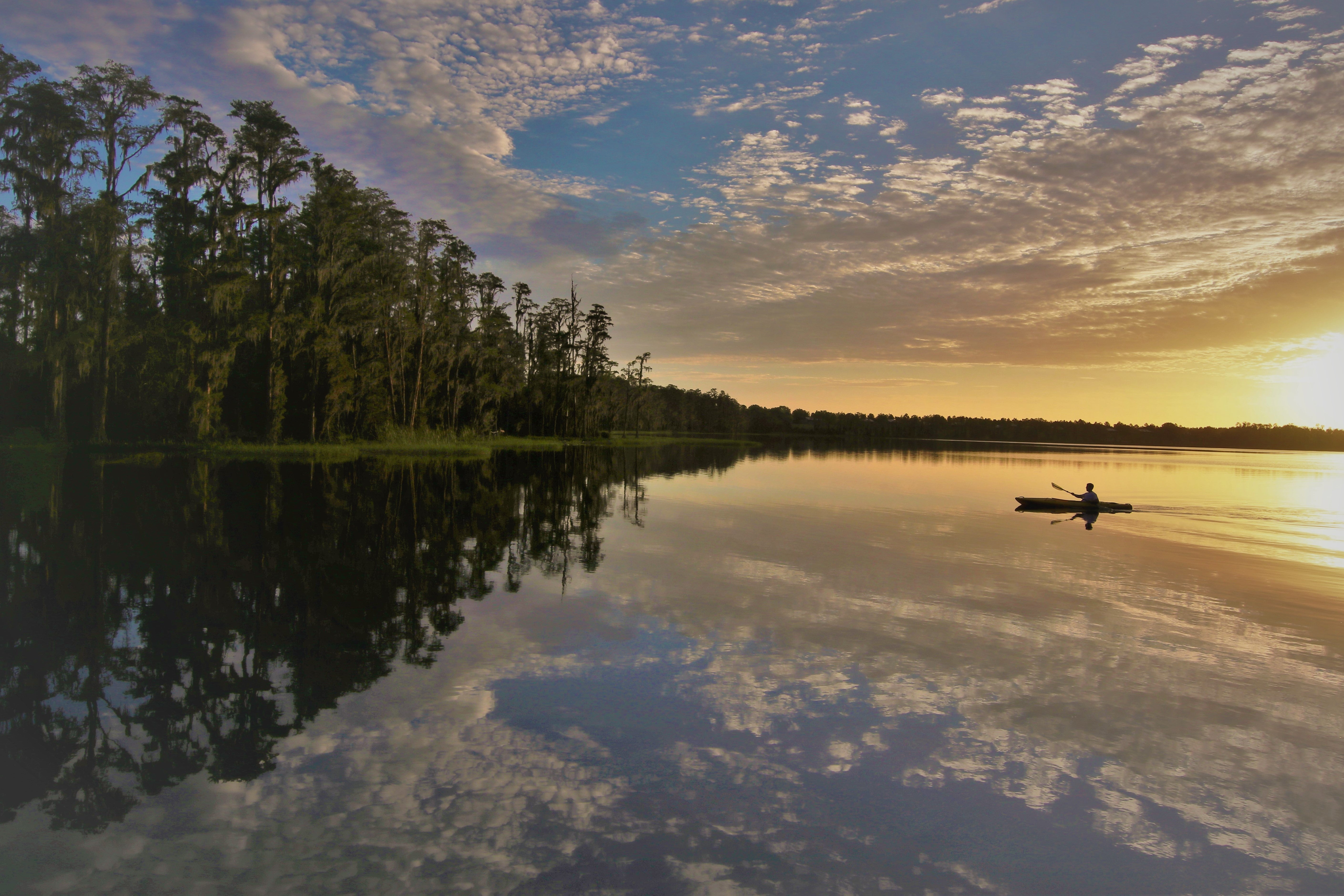 Southwest
This old blackwater river is known for big fish and diverse wildlife. It's a terrific destination for birding and wildlife viewing.
Paddle on the Estero River, a brackish tidal waterway that leads three miles west to Estero Bay. The lush shoreline eventually gives way to mangrove swamps, coastal bays and islands like Mound Key Archaeological State Park.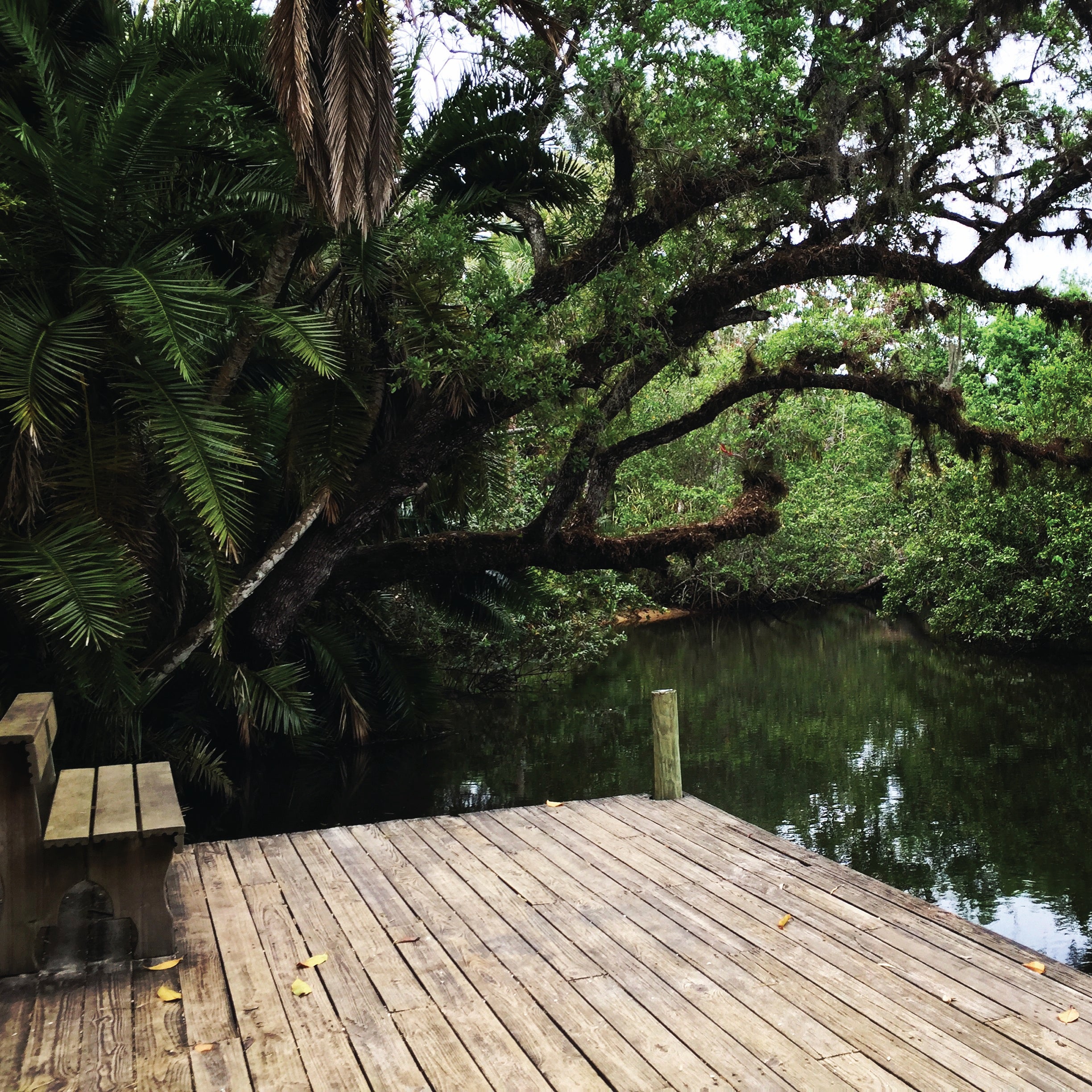 South
The pristine Loxahatchee River make this park a unique spot to explore by water. The Loxahatchee is a National Wild and Scenic River, one of only two in the state. Paddlers can launch using the park's boat ramp. Bring your own equipment or rent at the park.
Bill Baggs Cape Florida State Park
Just minutes from Miami, Biscayne Bay offers great views of the historic lighthouse and opportunities for forays into mangrove islands. Rentals are available.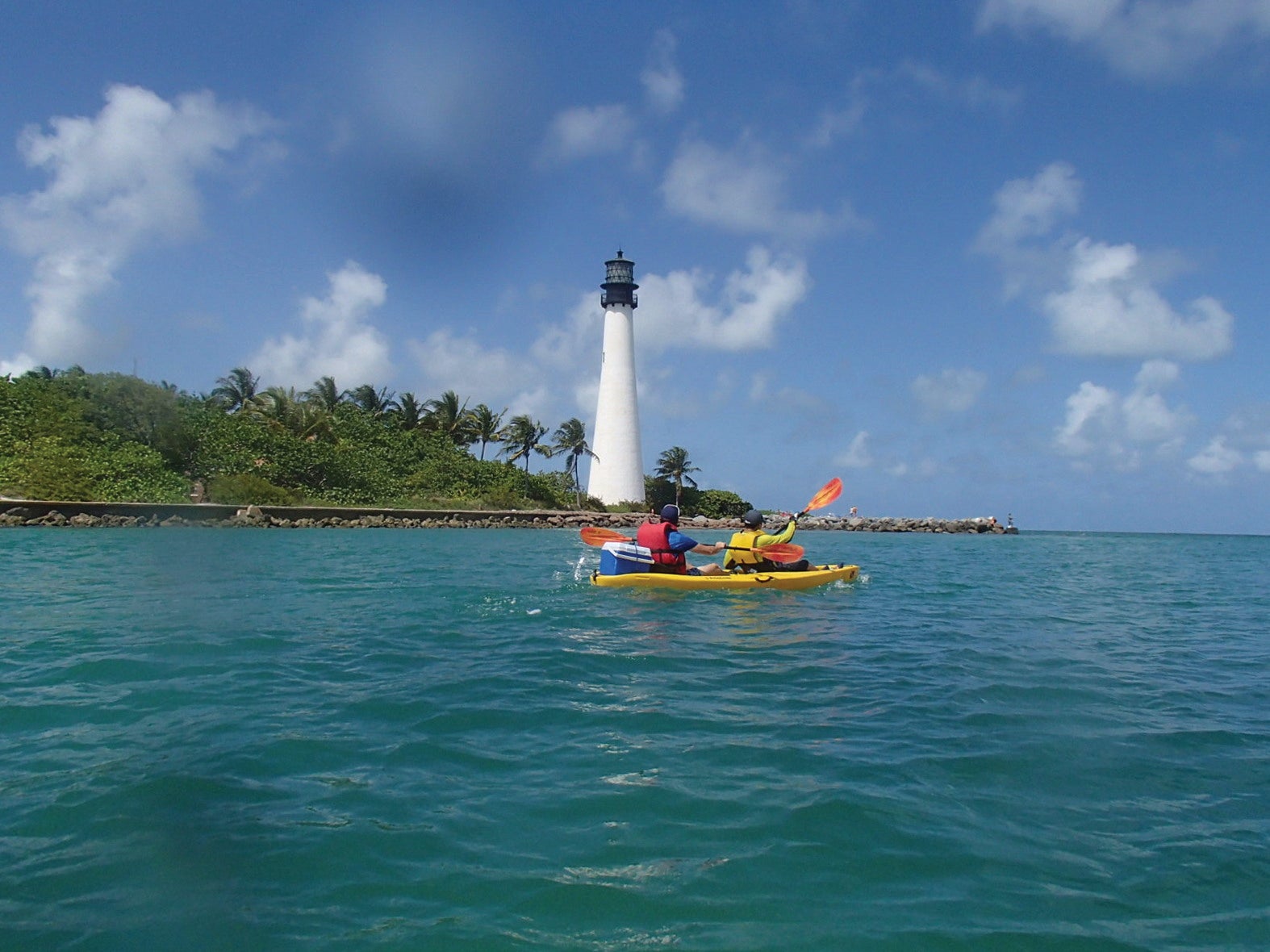 Florida Keys
Shallow waters provide an excellent opportunity for paddling and exploration along Long Key State Park's natural shoreline. See wildlife and mangrove trees or try your luck fishing. Rentals are available.
Visitors enjoy balmy sea breezes year-round at Bahia Honda, which is known for its iconic scenery of palm-lined beaches and gin-clear waters. Launch from the boat ramp and take a quiet, relaxing paddle in the waters around the park.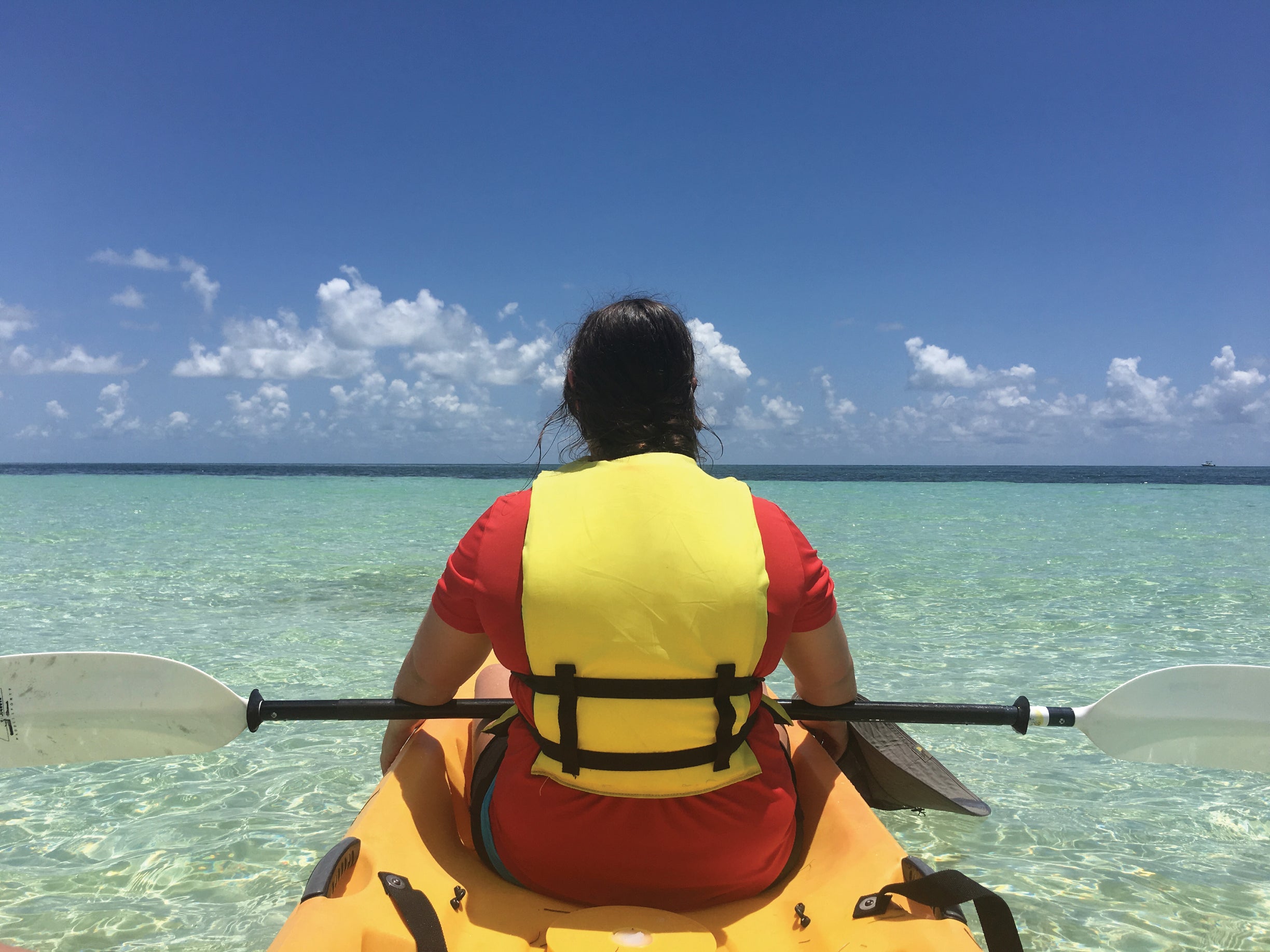 Enjoy your trip
Remember to check local conditions before paddling. Review individual park pages to confirm the availability of rentals and launch amenities. The Florida Department of Environmental Protection also maintains a catalog of designated paddling trails statewide as well as other resources for paddlers.
Florida State Parks follow local orders requiring facial coverings or masks to provide for staff and visitor safety. These requirements vary from area to area. Our main priority is the safety of our guests and staff. We will continue to review operations on a daily basis and make additional operational changes as may be deemed necessary for protection of public health. Please review individual park pages for specific information for each location.
---
This article was published in the Real Florida ℠ Connection, the Florida State Parks e-newsletter. Sign-up to get updates and stories from your state parks the first week of every month.