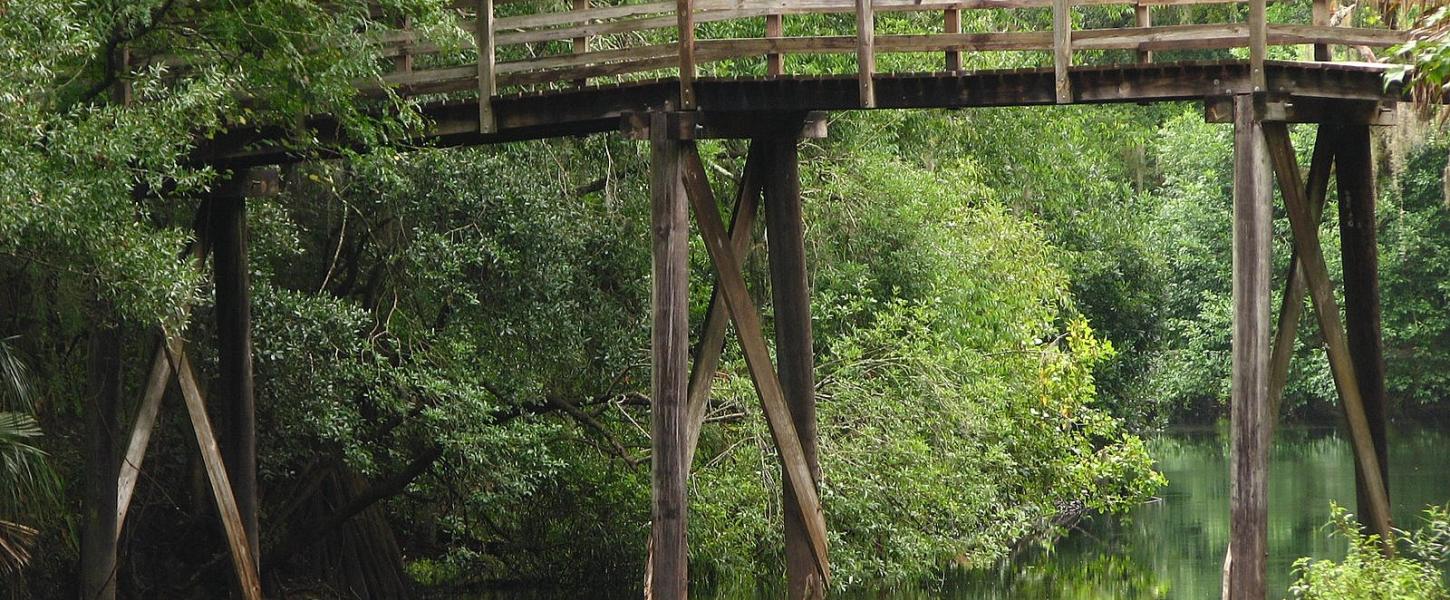 Hillsborough River State Park
Class II rapids just a few minutes from downtown Tampa
Candlelight Event Cancelation
Due to severe weather, the Fort Foster Candlelight Event on Friday, December 14, 2018 has been canceled. The event on Saturday December 15 will be held at 12 p.m. - 4 p.m. and 6 p.m. - 9 p.m.
Seasonal Fort Foster Tours
Tours of Historic Fort Foster are currently being offered on Thursday's of each week at 10:30 a.m. Tickets must be purchased at the ranger station before the tour and are $2 per person. For larger groups reservations can be made and accommodations may be possible for separate tours.
Hours
8 a.m. until sundown, 365 days a year.
Location
Contact Info
813-987-6771 or 813-326-5867
Welcome to Hillsborough River State Park
Just minutes from downtown Tampa, this diverse park offers a refuge from city life with its seven miles of nature trails and ample places to cool off in the water.
Except for occasional reenactments, the cannon and guns are now silent at Fort Foster. No longer do Seminole Indians have to fight to keep a foothold in Florida, and soldiers no longer guard a strategic river crossing. The reconstructed fort and its surroundings are now part of Hillsborough River State Park. And besides a living history lesson, visitors can kayak or canoe class II river rapids, rare in Florida, hike seven miles of nature trails and swim in an ADA accessible swimming pool.
All types of camping are also available only a short distance from Tampa.